My goal this month is to complete the makeover of my granddaughter's nursery. Since it's almost the middle of the month I better get moving! We, (my daughter and I) spent the weekend filling the grooves in the painted paneled walls. Someone, at some point in time in this old home's history, must have thought it would be a good idea to disguise the paneling with paint. While the concept was good, they missed one important step: they didn't fill in the grooves of the paneling.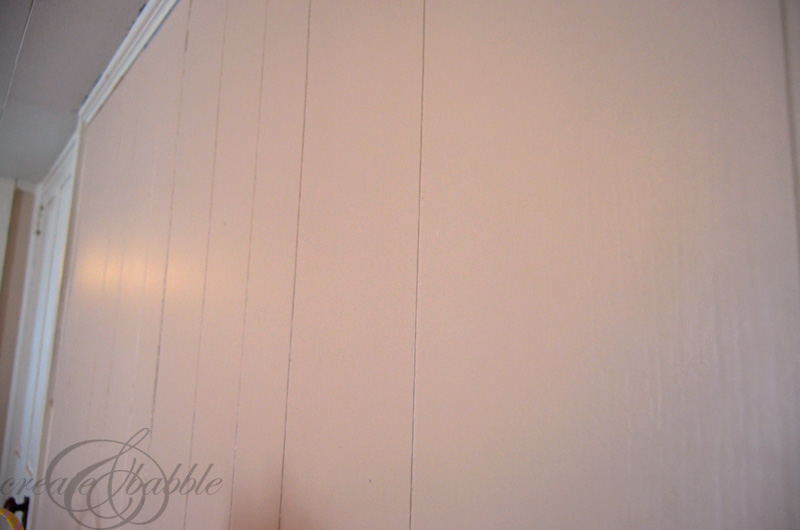 The result looks just like what it is: painted paneling. We wanted nice, smooth walls.
If you have paneling in your home and would rather have smooth walls (that don't look like painted paneling) then read on to learn how to fill in the grooves.
First let me say, if your paneling has NOT been painted yet, you will have a few extra steps. You will have to sand and prime the paneling first before filling the grooves. Once you've done that then you're ready to fill in the grooves.
The supply list for this project is short.
joint compound
putty knife
dust mask or respirator
Neither my daughter nor I had ever worked with joint compound, but I assure you, no big deal. It's not difficult and you don't have to be neat and precise. Just make sure the grooves are filled in. In fact, it's a good idea to go back to where you started, carefully make sure that all of grooves are filled in and apply a second coat if necessary.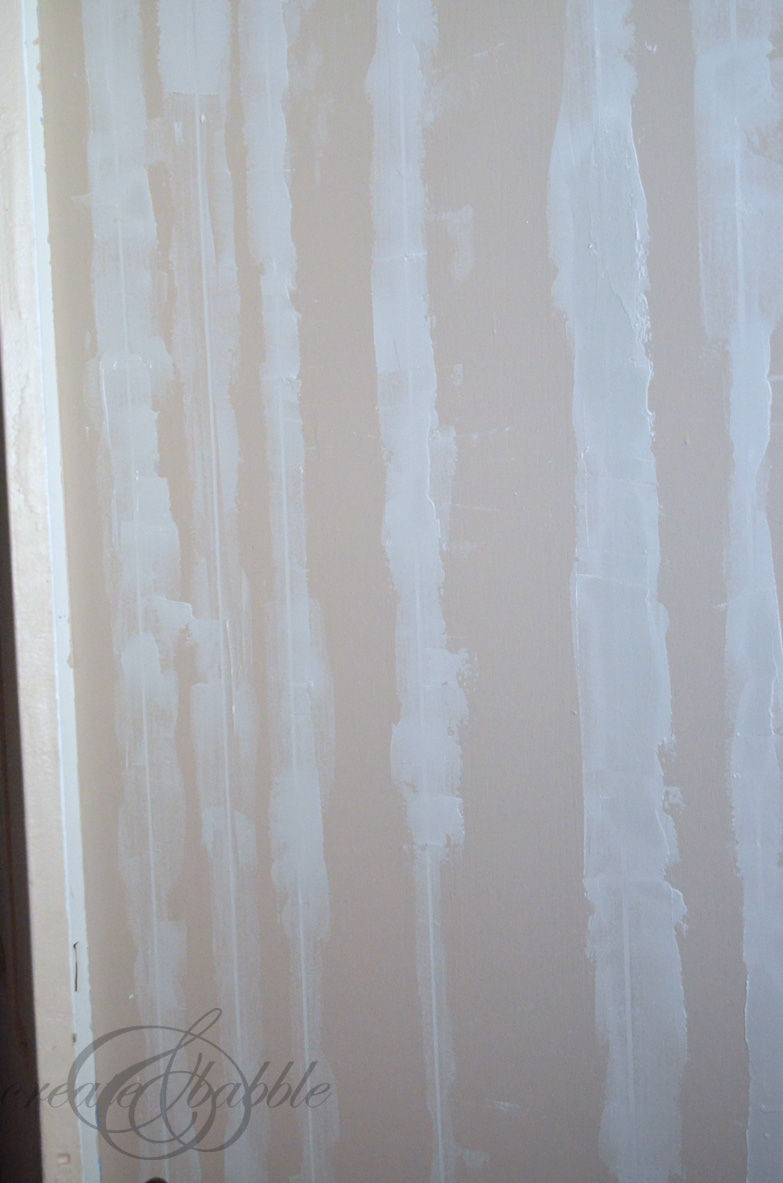 All of those rough edges will get sanded away on day 2.
Oh yeah, I forgot to mention: this is a 2-day project. The first day is applying the joint compound and the second day is for sanding and clean up. It's an easy project but not a fast one.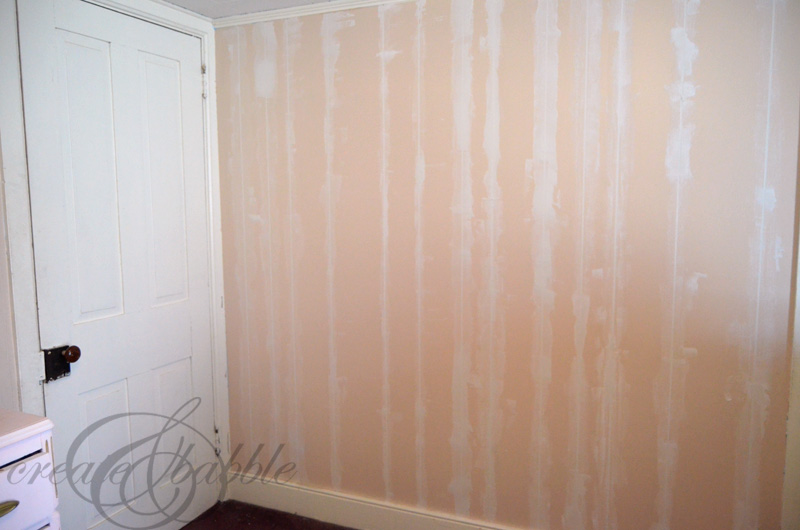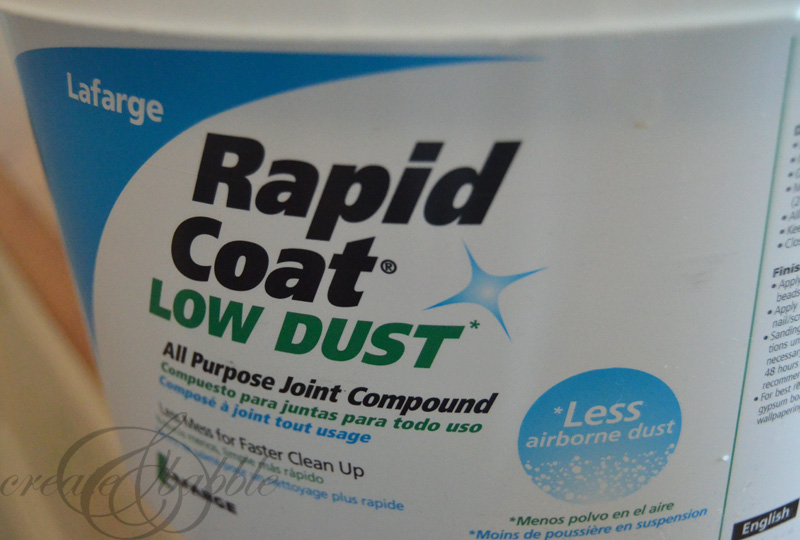 As mentioned above, day 2 is all about sanding. Sanding and dust. Lots and lots of dust. Like open a window, wear a dust mask, your hair is now white, dust. The joint compound we used said "LOW DUST". Really?
Day 2 is also about the clean up of said dust. After you think you're rid of all the dust, think again. Using a damp cloth for the final clean up and removal of the last particles of dust is recommended. I left my daughter to handle the final stages of the dust clean up. A perk of being "Nanny" ; )