Today's post is sponsored by The Decal Guru. The Decal Guru provided the wall decal, but all opinions are my own.
The baby's nursery is almost done. And I can't wait to show it to you. I have a few projects to put some finishing touches on and I hope to finish it up this weekend. But in the meantime, I want to show you one wall. Remember when we filled in the grooves of the paneled walls? Well here's one of the reasons we did that. We wanted one wall decorated with a large vinyl wall decal.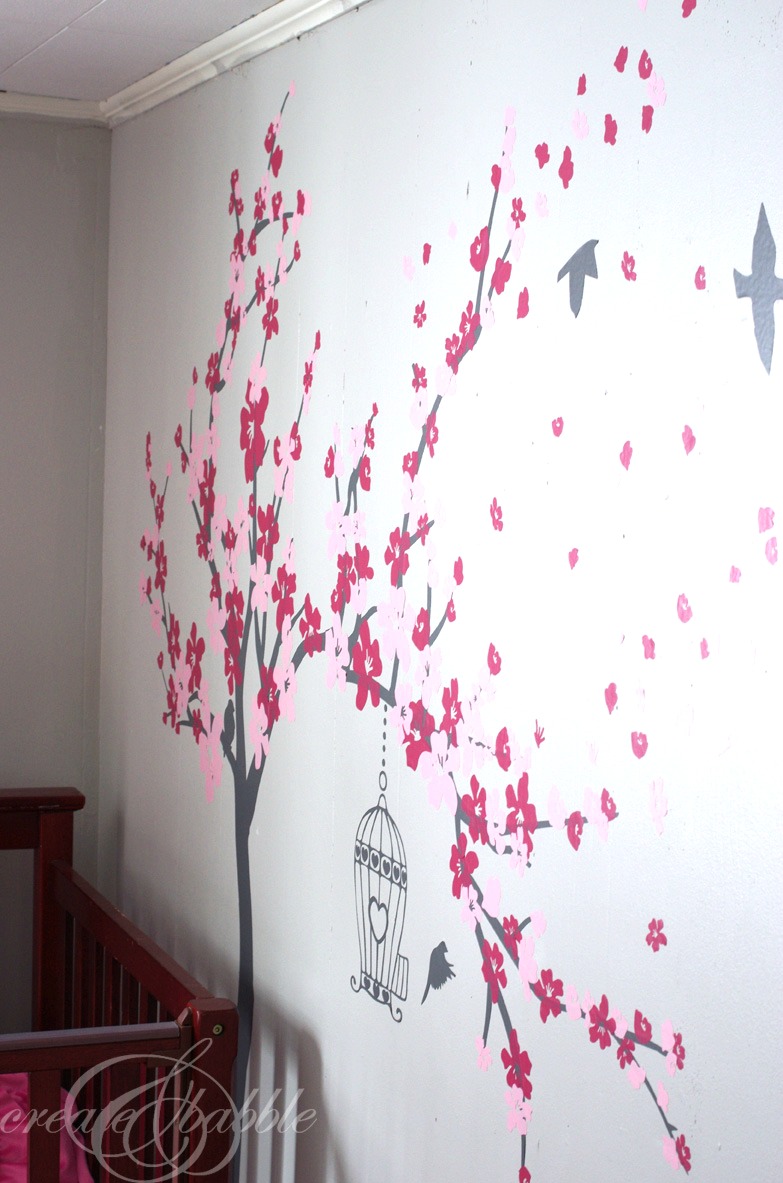 When The Decal Guru asked me to choose a vinyl wall decal, my daughter and I were in the planning stages of making over the nursery and thought the Cherry Blossoms and Birds Wall Decal would be perfect. And we were right! The colors in the wall decal coordinate perfectly with the colors in the room.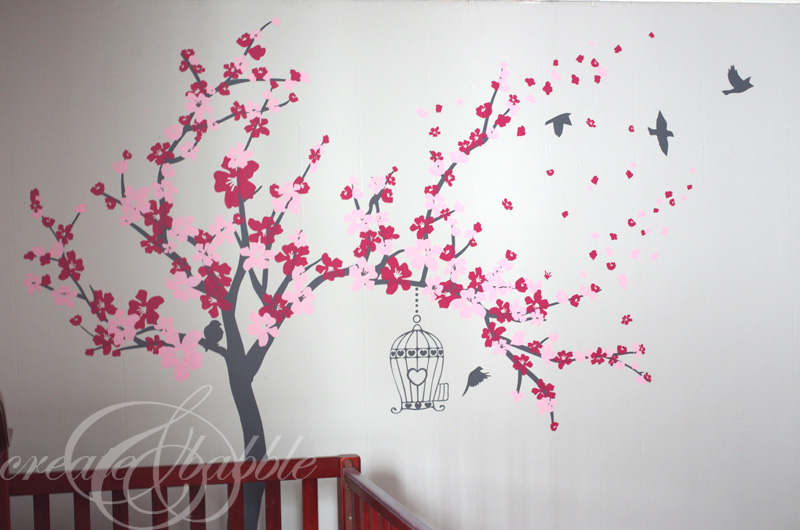 I think my daughter's favorite part of the decal is the birdcage. Isn't it sweet with the little hearts! I love the attention to detail that is evident in this vinyl wall decal.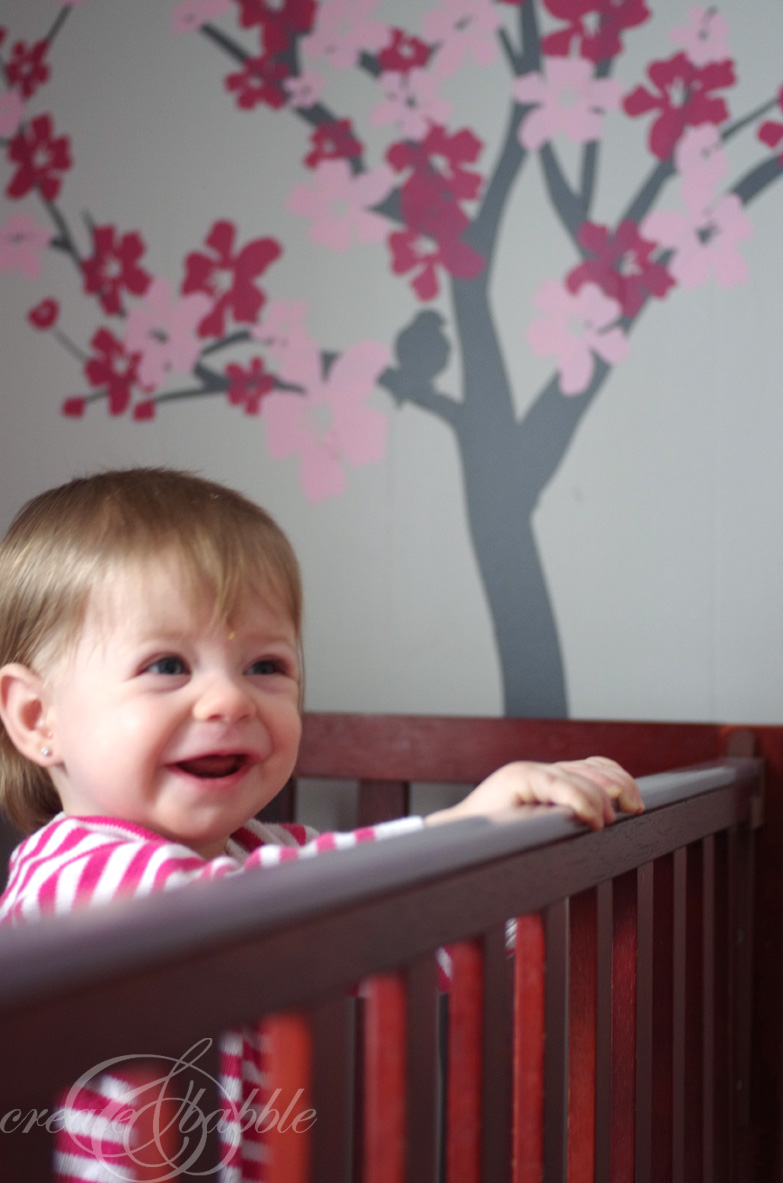 I think someone else likes it, too! As you can probably tell already, there's no shortage of pink in this room! But with two older brothers in the house, it was time for some pink!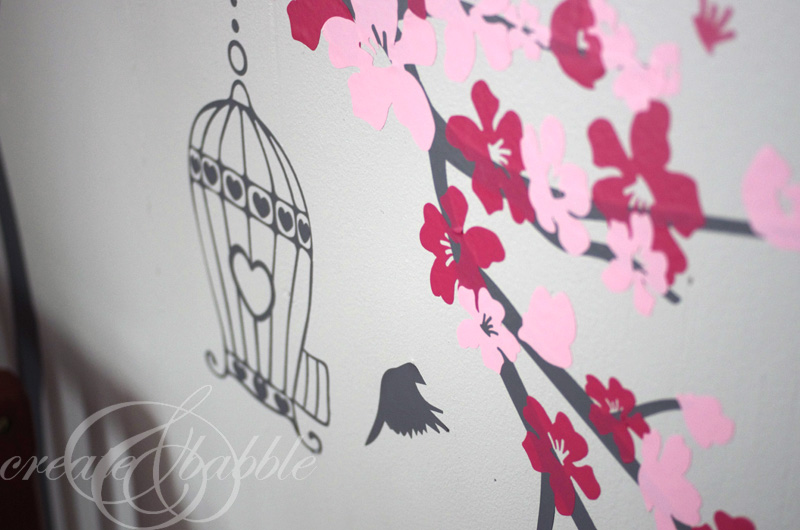 As my daughter can tell you, the decal was very easy to put on the wall. I helped her put up the tree and the next day she added the birdcage, birds, and flowers.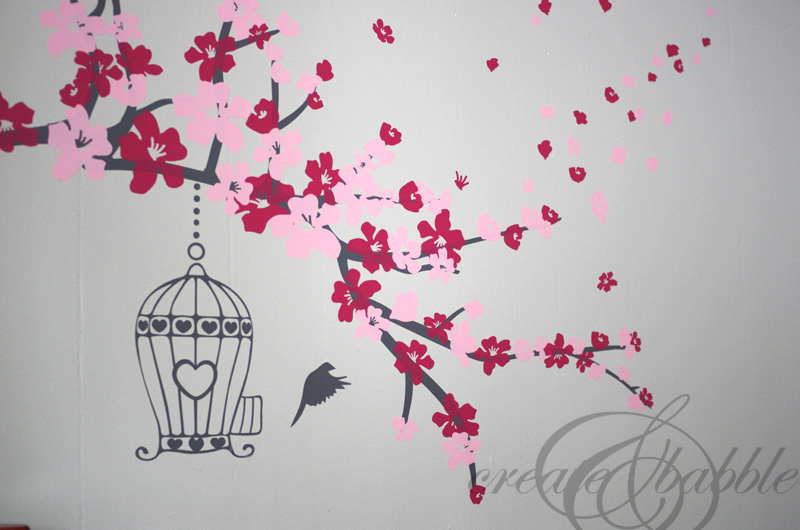 Every time I walk in that nursery I smile when I see that pretty tree with the pink blossoms. Aaahhh yes, Spring will be here soon. But not soon enough, I know!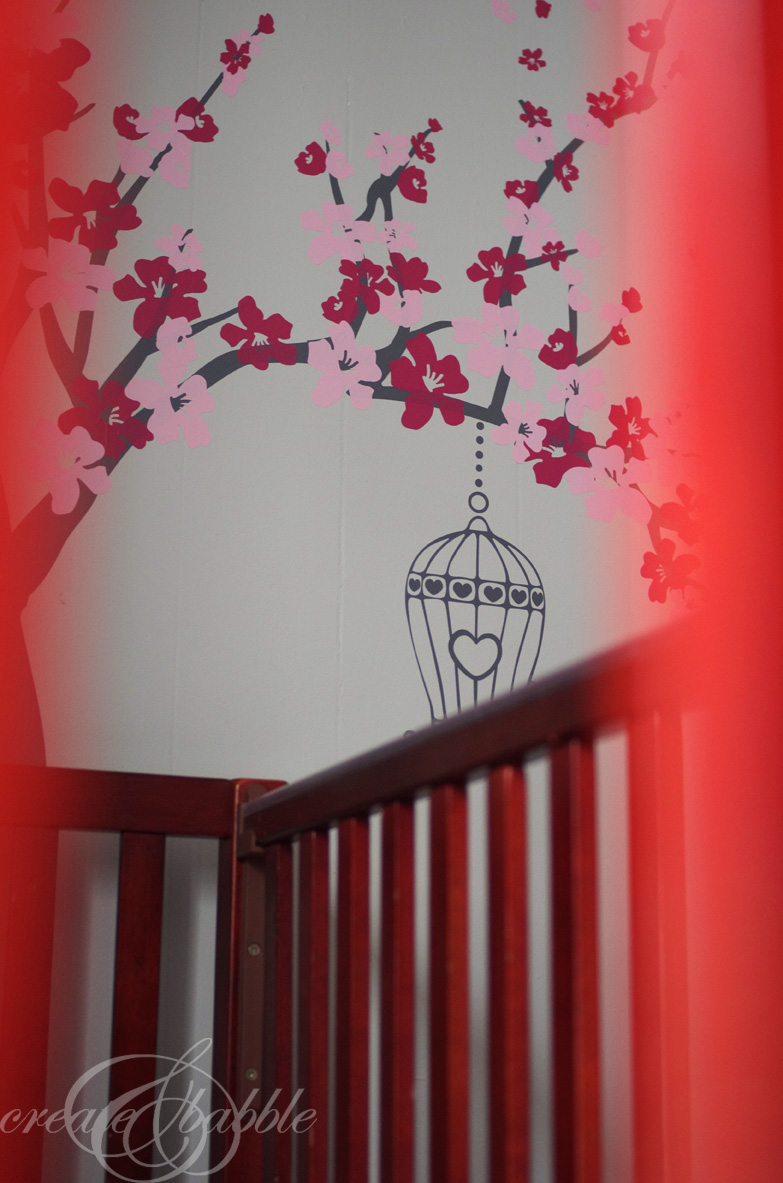 When the baby wakes up, this is her view.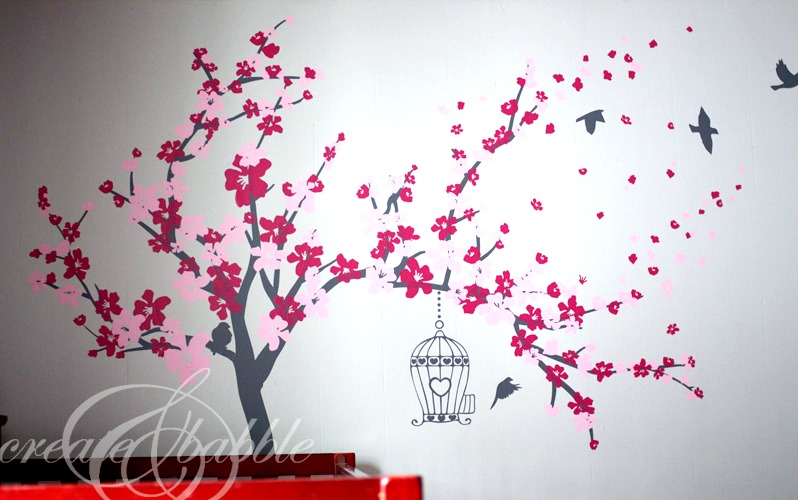 In addition to wall decals, The Decal Guru also makes decals for cars, iPads, and MacBooks.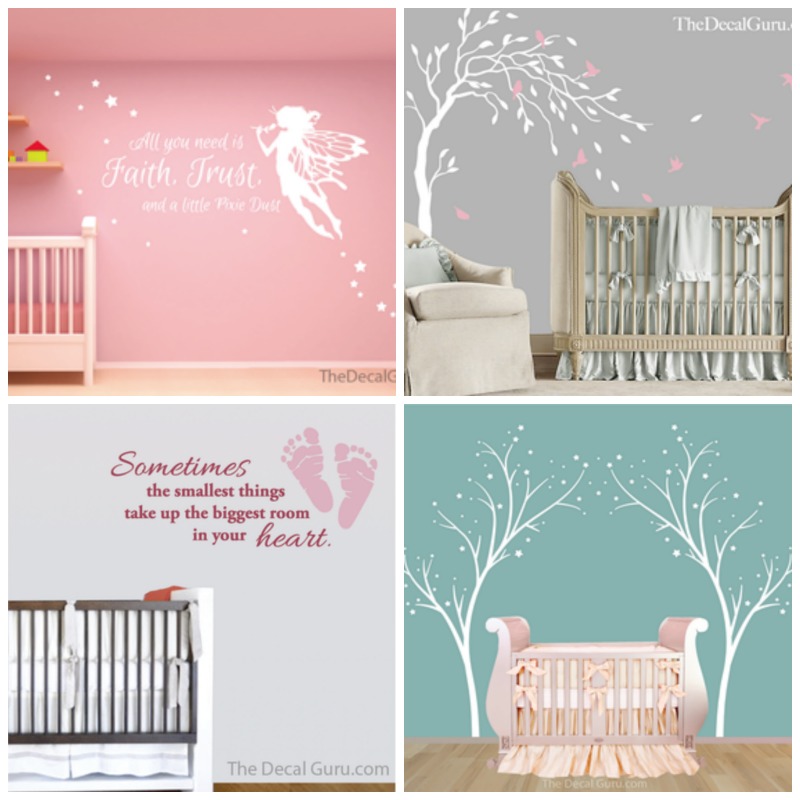 I was extremely happy with my experience with The Decal Guru. The instructions were super easy to follow and the vinyl is high quality and is sticking to the wall very well. My favorite thing about vinyl wall decals besides the fact that they provide a fabulous look without spending a ton of money and time, is that they are removable. So when Miss Melanie gets older and decides she's had enough pink, it can easily be removed. But that will be a while. She just turned one!