My sweet little granddaughter just had her first birthday and we celebrated this past weekend at a party in her honor. My daughter asked me to help out by making some decorations for her "cute as a button" birthday party. Did you see the invitations that I made? Since buttons were the theme of this party I made a paper flower centerpiece with button centers for the buffet table.



I made it by first cutting out a lot (and I do mean a lot!) of flower and button shapes using my Silhouette Cameo.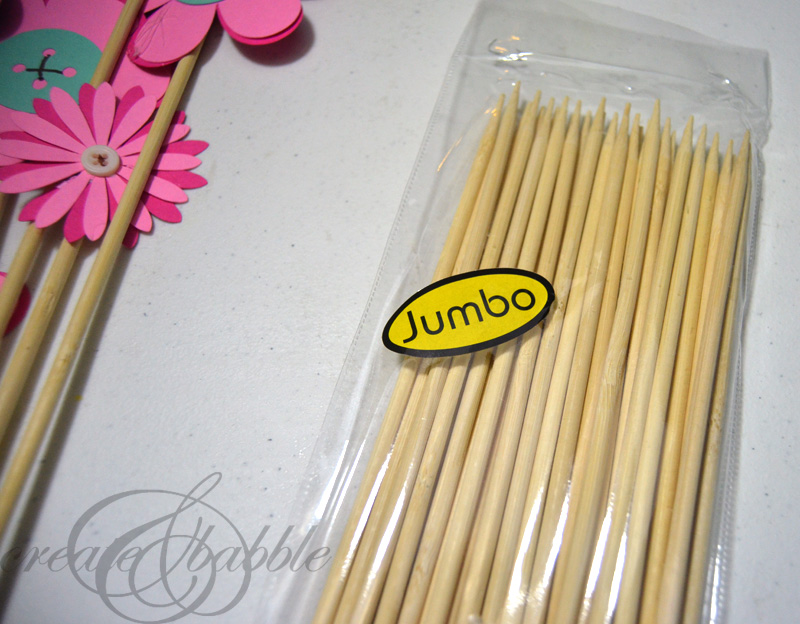 Once all of the flowers were cut and assembled, I hot-glued them onto jumbo-sized bamboo skewers.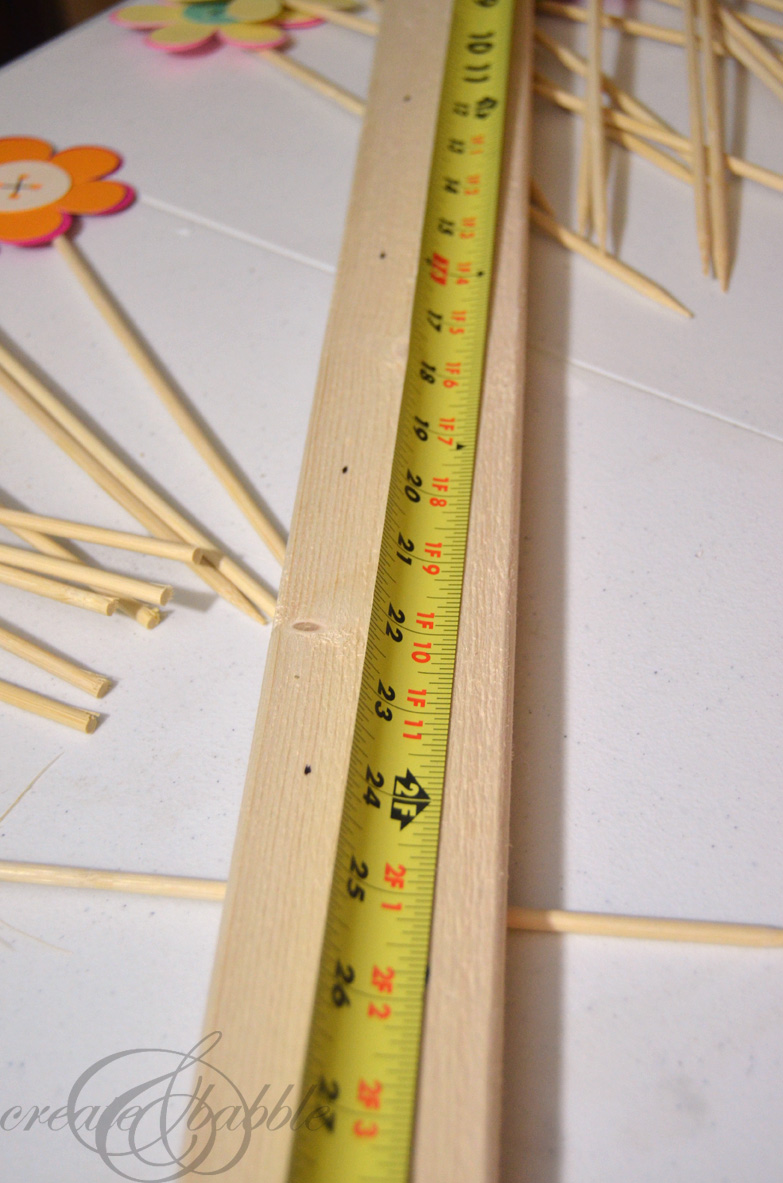 Then I took a leftover piece of a 1″ x 3″ board and marked 2″ increments with a dot of a marker.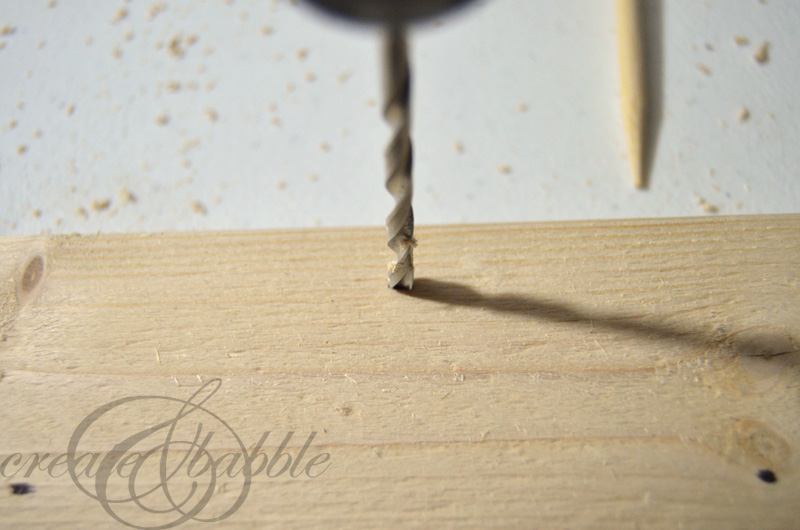 Next, I drilled holes at each mark using a drill bit close in size to the skewers.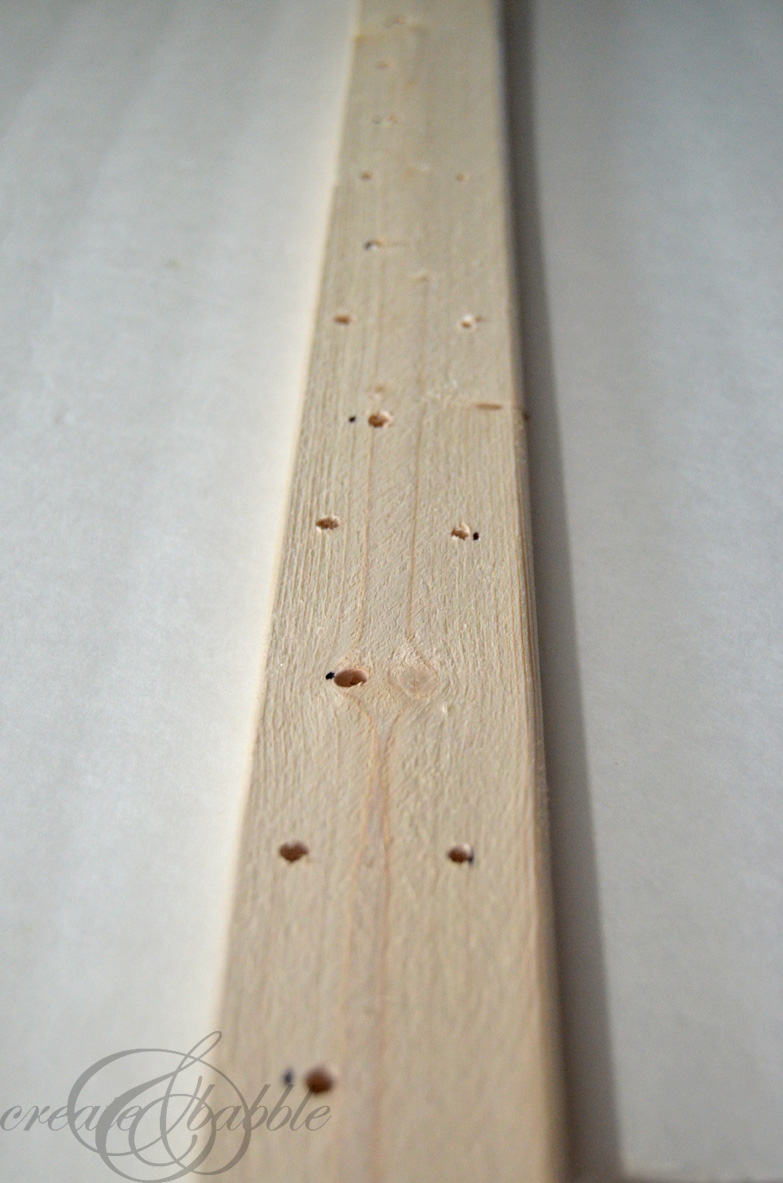 Once I had all of the holes drilled, I cut down 1/3 of the skewers by about 3 inches, and another 1/3 of the skewers by about 4 inches.
I cut them to different heights so that all of the flowers could be seen. Shortest in the front row and tallest in the back row.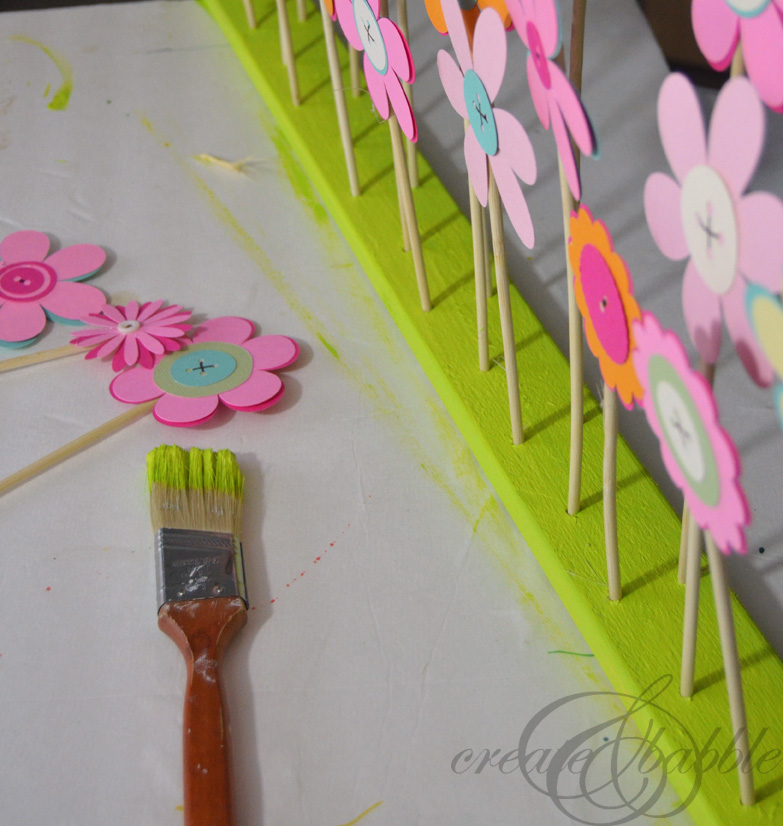 After I was happy with the placement of the flowers, I took them out so that I could paint the 1 x 3 board. I used leftover lime green paint. Now how many people can say they have leftover lime green paint??? Acrylic craft paint would work well also ; )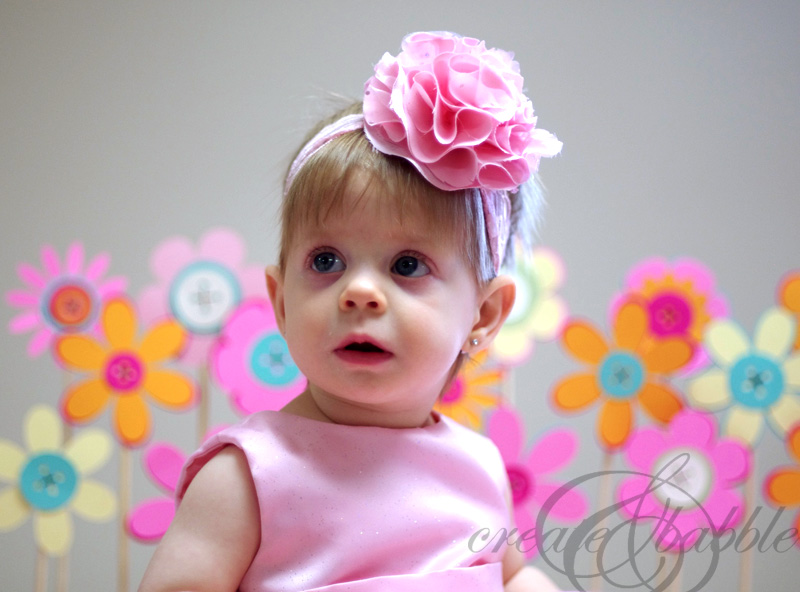 And here's the birthday princess sitting in front of her colorful paper flower centerpiece. I also made her dress and fabric flower headband.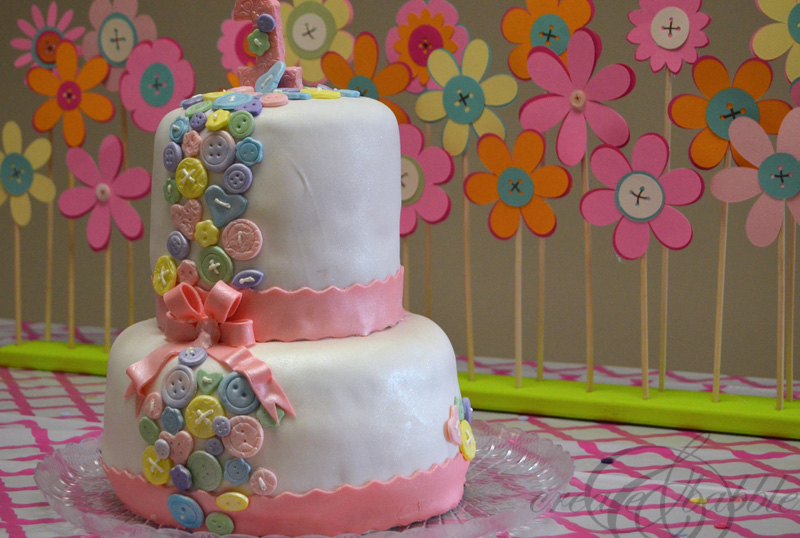 But I can't take credit for the cake. Isn't it sweet!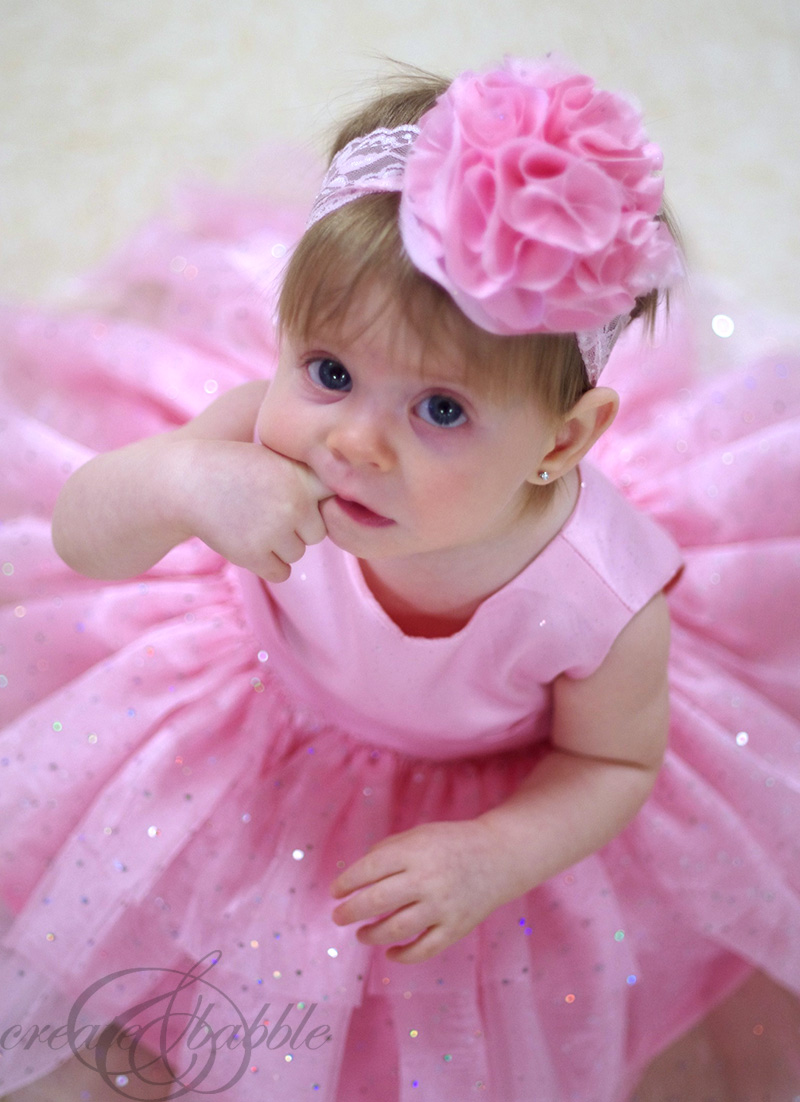 I had to include one more photo of the princess in her birthday dress. It's McCalls pattern – M7037 if anyone is interested. Warning: it's fully lined and has a zipper. But if I can make it, you can too!