We can hardly believe that almost a year has gone by since my granddaughter was born. Since we're about to celebrate her first birthday, my daughter asked if I would make the party invitations. Well of course I would! My daughter has had a secret Pinterest board for baby's first birthday ideas practically since Melanie was born ; ) She shared that board with me and the theme she liked best was "cute as a button". I used my Silhouette Cameo to make these "Cute as a Button" print & cut birthday party invitations.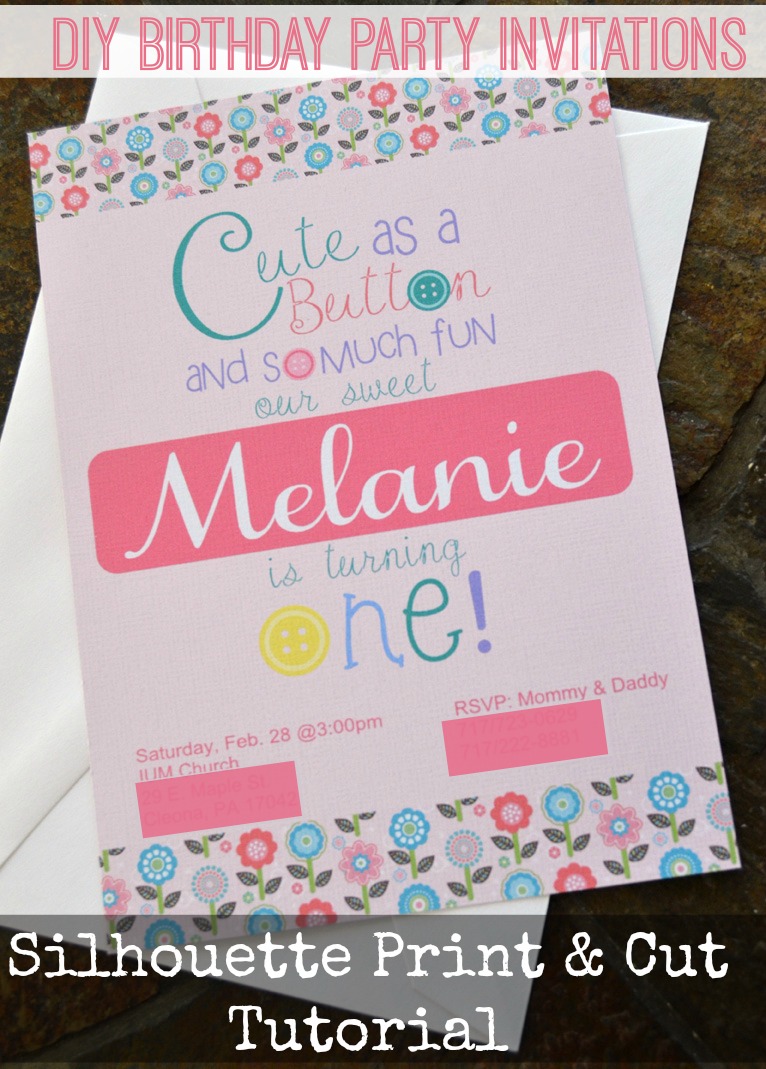 I designed the 5″ x 7″ invitations in Silhouette Studio using some cute fonts, a purchased digital pattern, and a button file from the online store.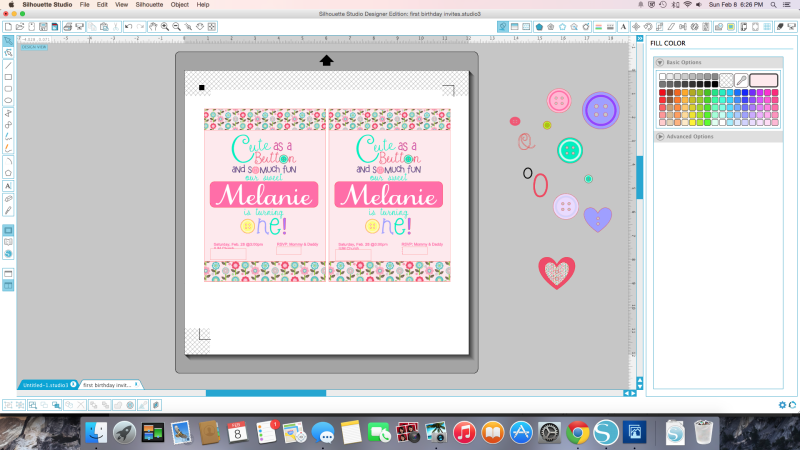 The patterned top and bottom borders were made by filling two rectangles with the patterned paper.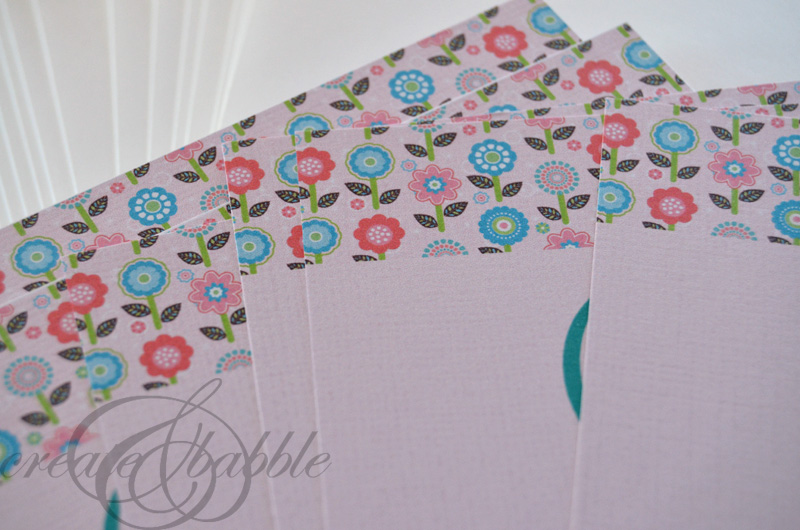 I used the color picker in the fill color window to match the colors in the rest of the design. I replaced the "o's" with the color coordinated button shapes.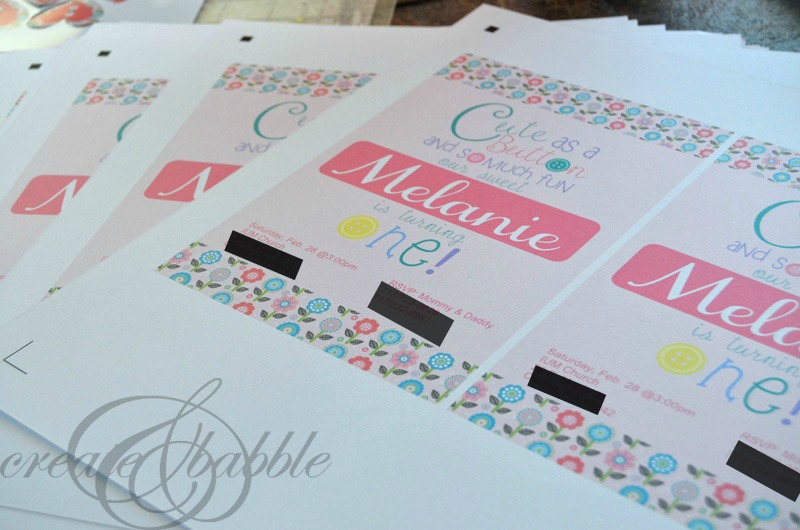 I was able to fit two invitations and the registration marks on one sheet of 12″x 12″ white card stock.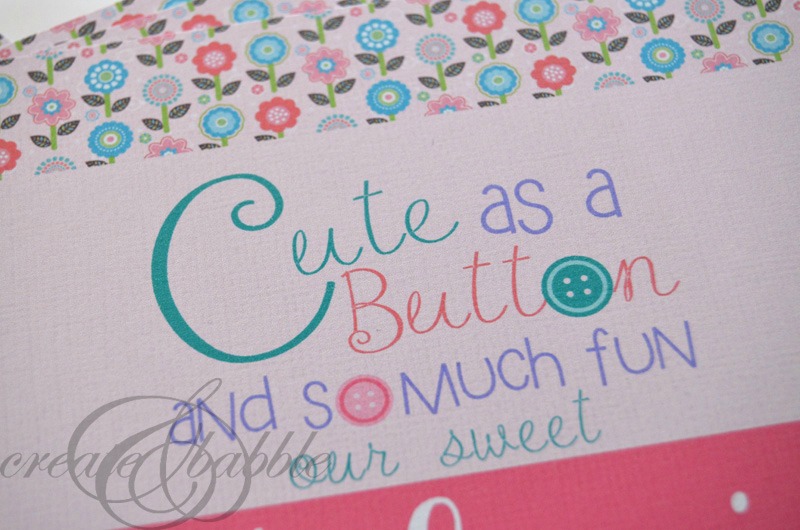 Remembering to turn off all of the cut lines (yes, sometimes I forget to do that and the letters start cutting!) except for the 5″ x 7″ rectangles, I placed the card stock onto the cutting mat and sent it through my Cameo for perfect cuts.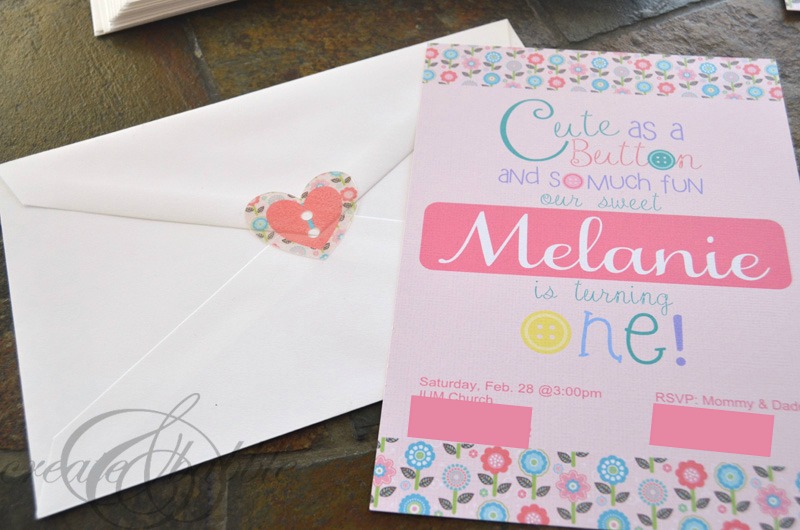 To make the invitations even more special, I made cute, little heart-shaped seals for the back of the envelopes.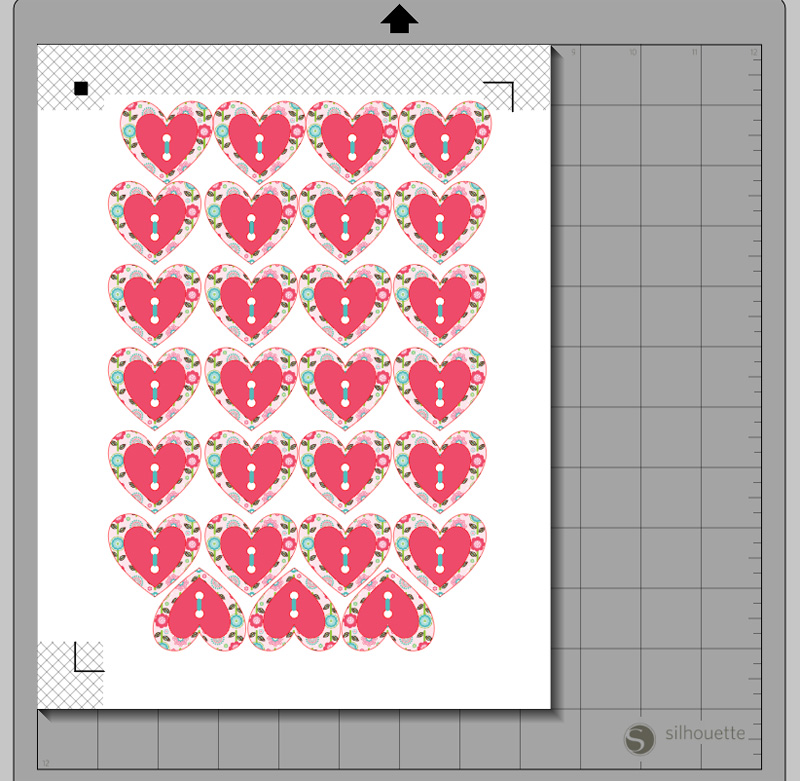 The heart-shaped button is from the Silhouette online store. I used the same pattern to fill in the background layer and chose the darkest pink color for the top layer of the button.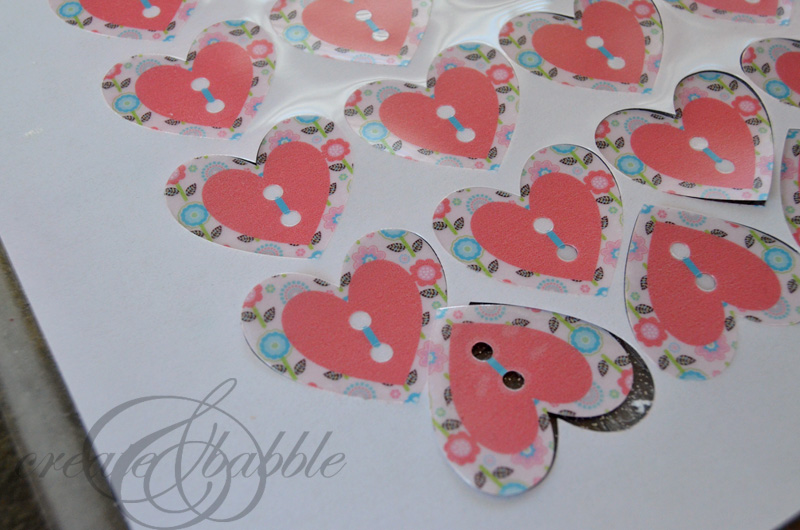 I cut the hearts out of Silhouette's clear sticker sheets.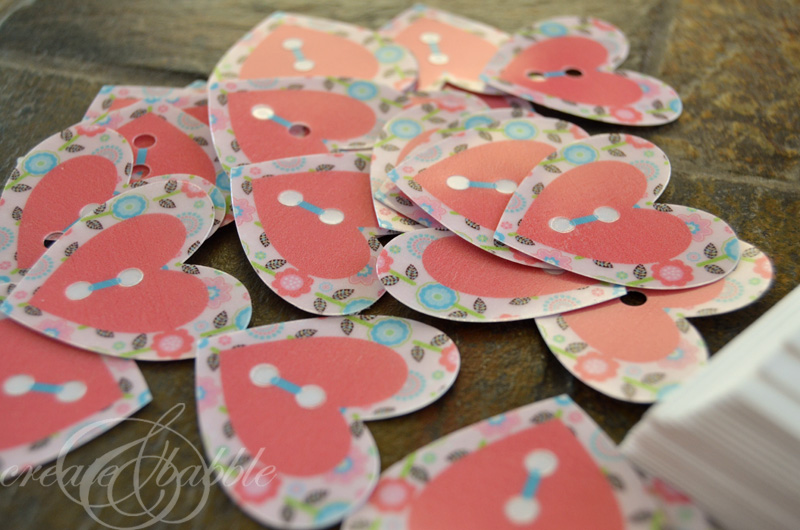 My daughter was so excited when she saw the invitations and the cute heart stickers. She said "you can't find anything this nice in the stores". I have to agree. Which is why Print & Cut is one of my favorite Silhouette features.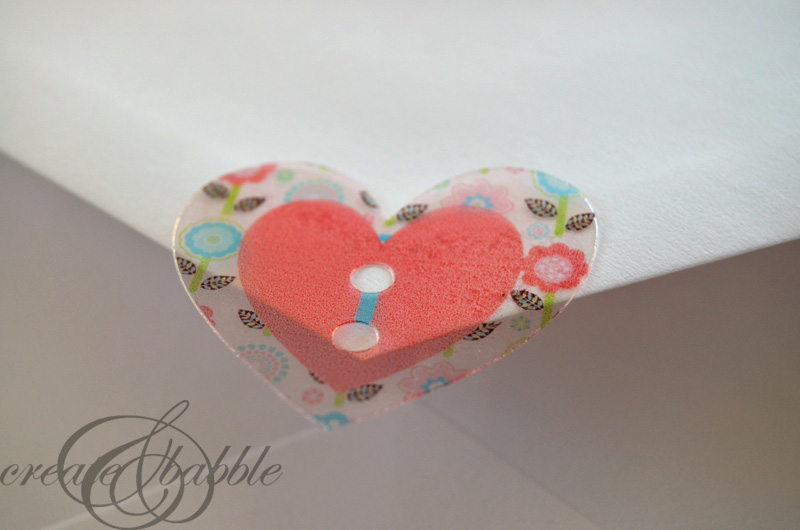 I hope you enjoyed this little Print & Cut tutorial. In case you didn't see them, I had also used my Cameo and the Print & Cut feature to make the wedding invitations for my daughter's wedding a few years ago.
Want to Check Out More Silhouette Projects?
My Silhouette Challenge friends and I are all sharing our print & cut projects on our blogs today, so peruse the projects below for a wealth of Silhouette inspiration!
1. Clever Someday // 2. TitiCrafty // 3. GingerSnapCrafts.com // 4. My Paper Craze // 5. Simply Kelly Designs // 6. Little Blue's Room // 7. Mama Sonshine // 8. Small Stuff Counts // 9. Dragonfly & Lily Pads // 10. GiveMeAPaintbrush // 11. Please Excuse My Craftermath… // 12. Barb's Life // 13. GetSilvered // 14. Lil' Mrs. Tori // 15. Minted Strawberry // 16. unOriginal Mom // 17. Where The Smiles Have Been // 18. Persia Lou // 19. Silhouette School // 20. From Whine to Whine // 21. DailyDwelling // 22. Creative Ramblings // 23. Paper Garden Projects // 24. It Happens in a Blink // 25. Perfectly Fabulous // 26. Adventures in All Things Food // 27. Create & Babble