"Though she be but little, she is fierce!" This quote by William Shakespeare, A Midsummer Night's Dream is the quote that my daughter chose for me to use for a piece of wall art for the nursery. It is so appropriate for Melanie's nursery since she is a tiny little girl with a big personality ; )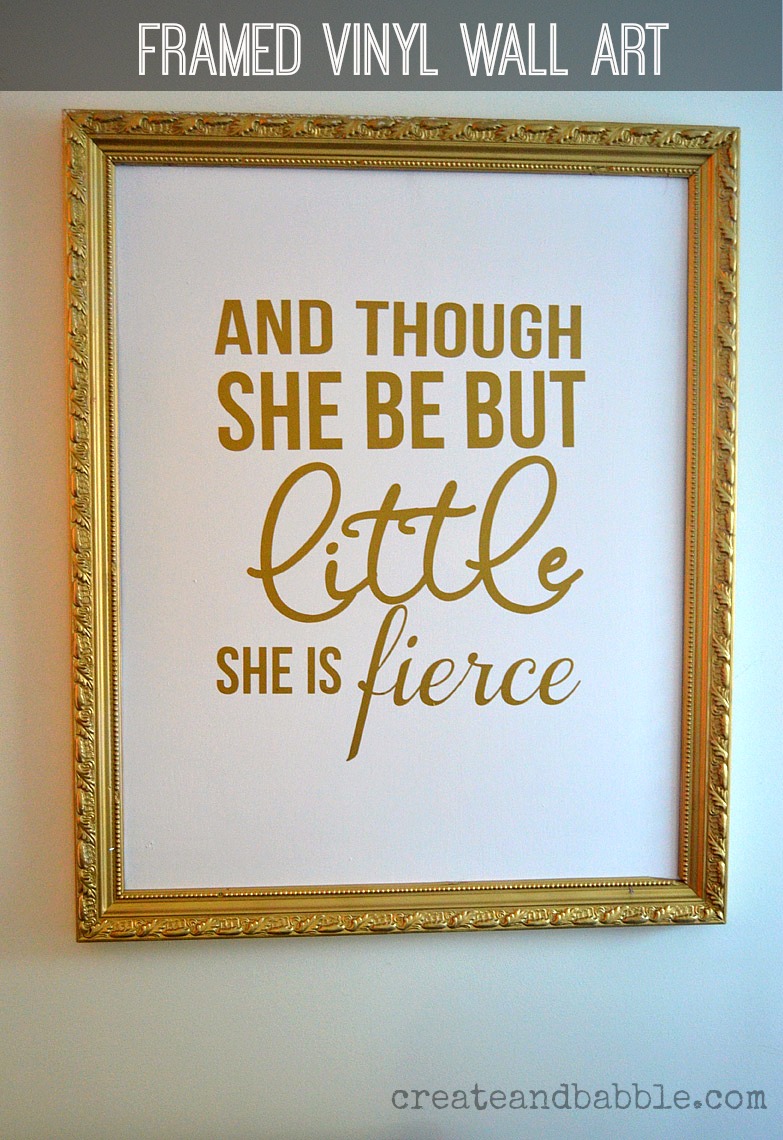 Usually when I make signs, I use the vinyl letters as a stencil but this time I decided to use the actual vinyl lettering for this piece. I used gold metallic vinyl. The old frame has been used in a few different projects. I can't remember the original color of the frame since I've painted it so many times ; ) But I braved the arctic temperatures and went outside to give it a quick coat of metallic gold spray paint. That was the quickest spray paint job I've ever done . . brrrr.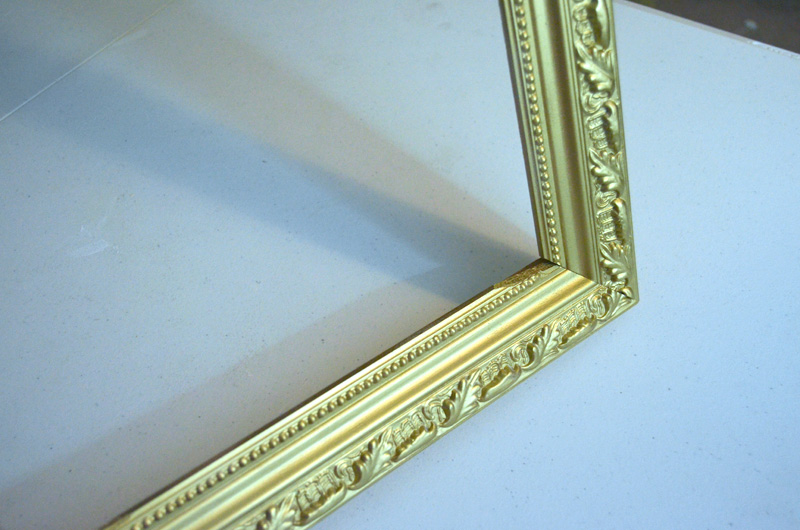 Luckily, I had a piece of plywood that was just the right width to fit in the frame. I just had to give it a quick cut on my table saw to match the length of the frame. Once it was cut, I rolled on a coat of white primer and then a coat of white paint.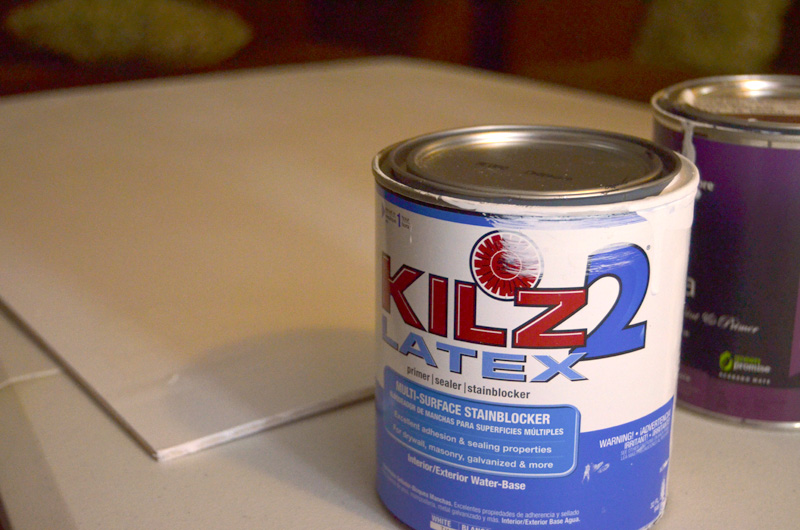 While the paint was drying, I designed the layout of the quote in Silhouette Studio. I love that you can adjust the page size to any dimension that you need. Since my wood measured 24″ x 30.5″, that's the size I made my "page" in Silhouette.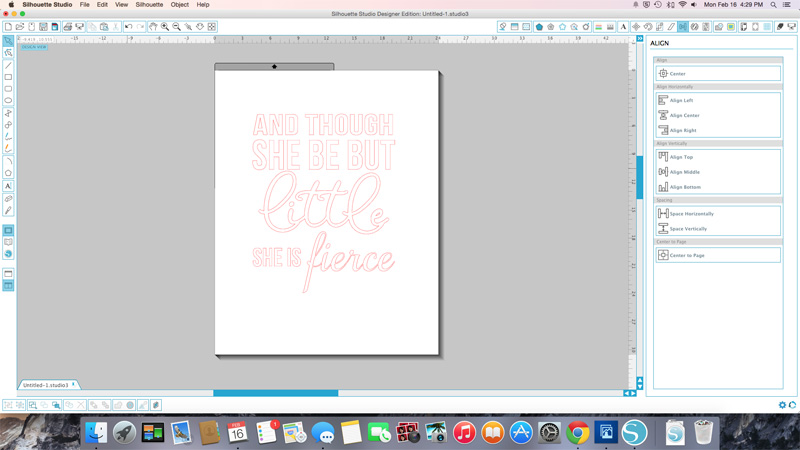 From there I typed out the quote, played around with different fonts, and adjusted the sizes.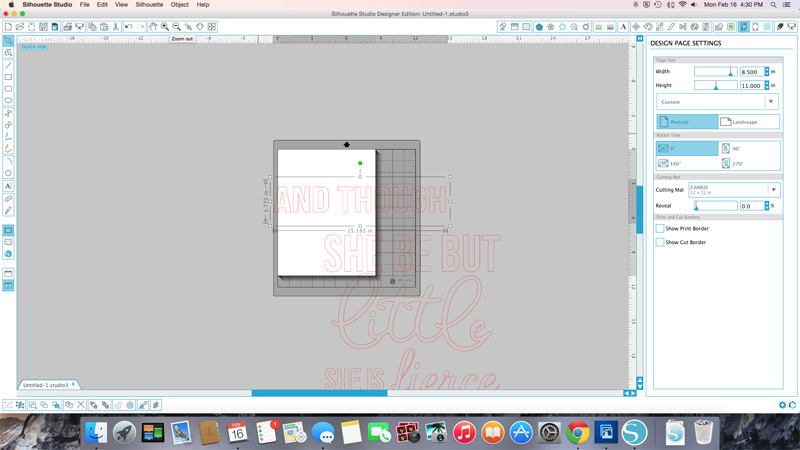 Once I was satisfied with how it looked, I changed the page size back to 12″ x 24″ (the size of my vinyl). Then I grouped each line together and rotated them to fit on the page.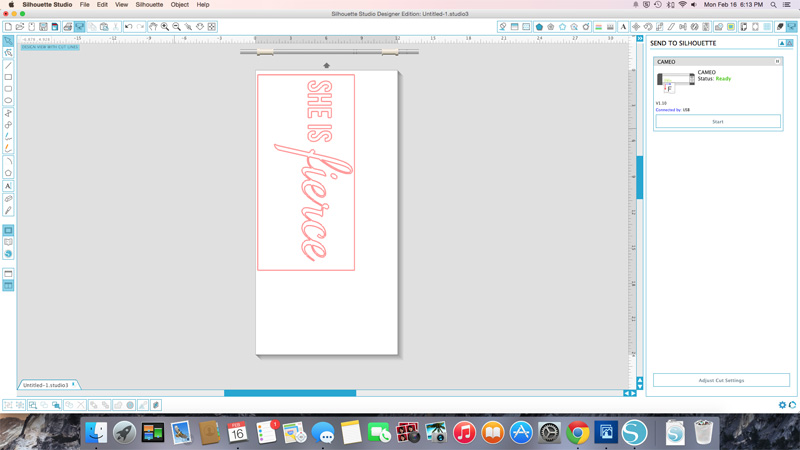 Now it's time to cut the vinyl.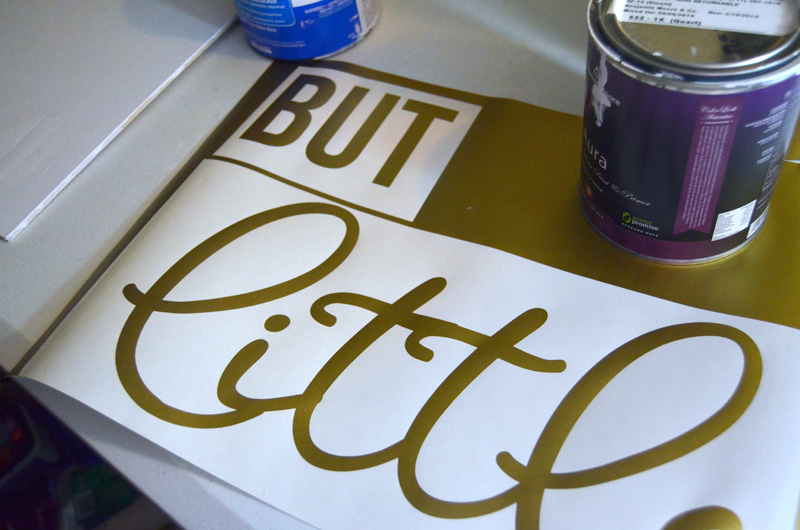 No problem weeding big letters like these!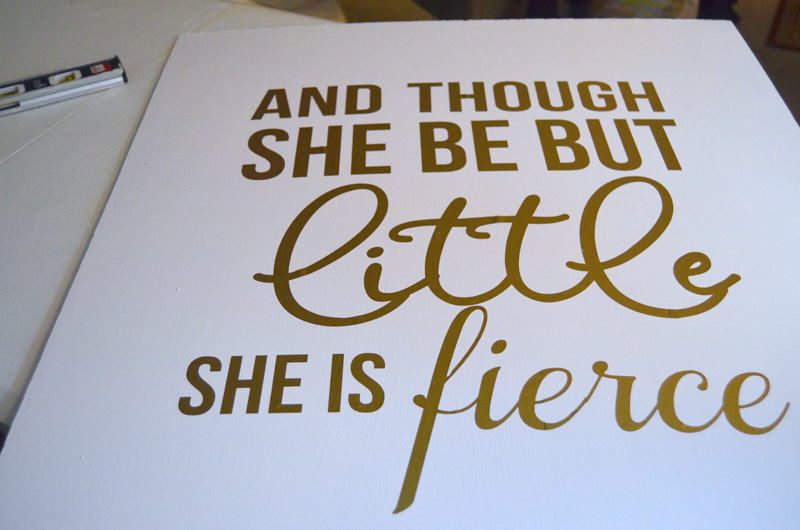 I used a yardstick and a level to keep my lettering as straight as possible.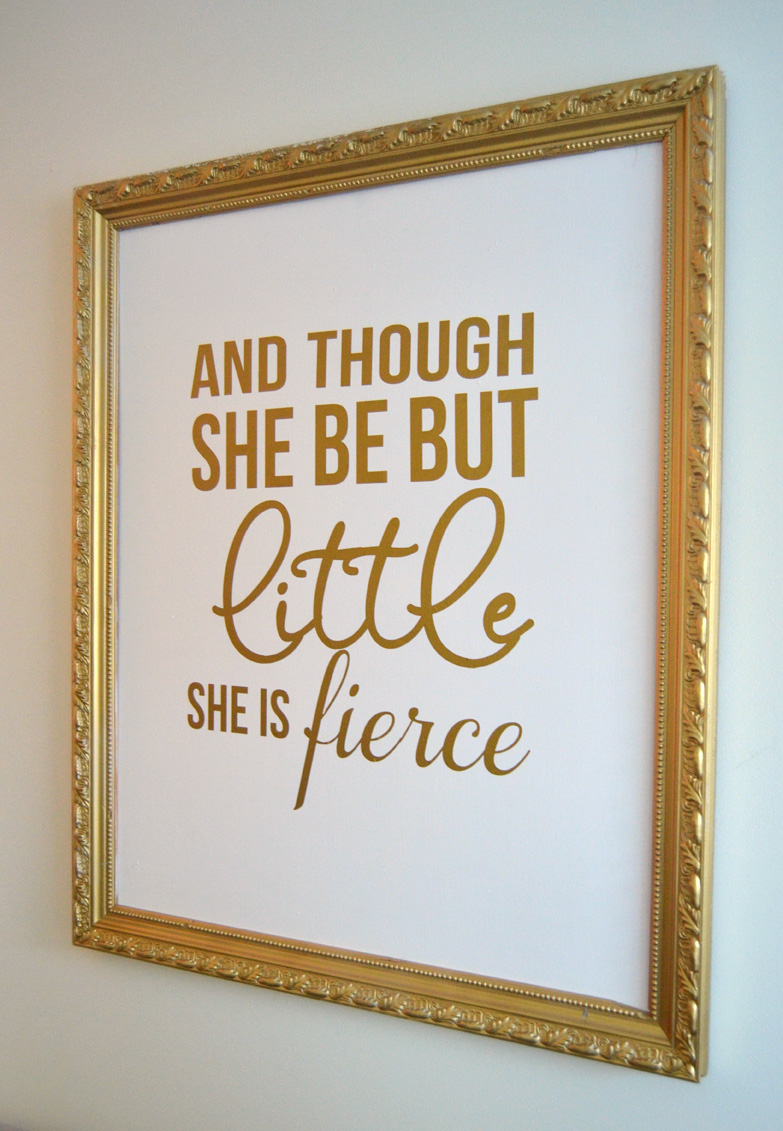 I'm thinking about adding a pink border around the inside of the frame so it will tie in with gold and pink accents in the nursery. Speaking of the nursery. It's not done yet. This winter weather has played havoc with my nursery makeover plans. That and having a busy day job work schedule have thwarted my plans of having it done in January or February.
Plus I've been working on a huge build project for the nursery. Want a sneak peek at what I'm building?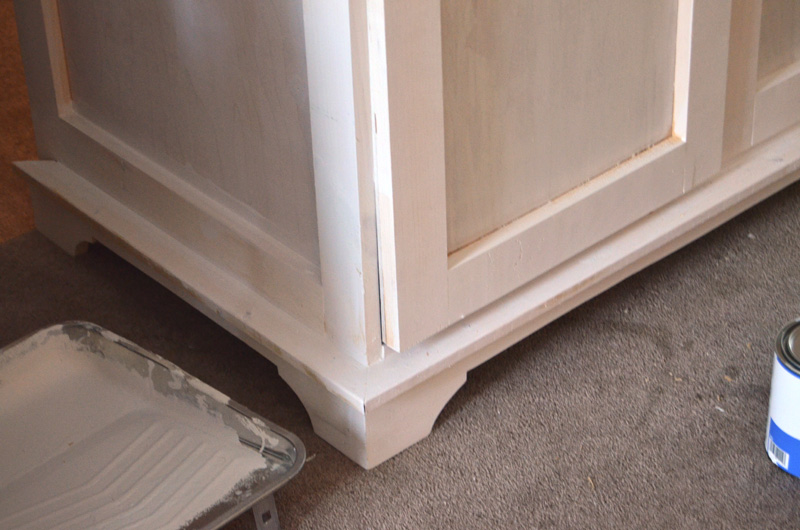 I'm building a HUGE armoire. The "building" part is almost done. I just have a few more shelves to make and door hardware to install. Then I can finish the priming and then paint it.