I may earn money or products from the companies mentioned in this post at no additional cost to you. As always I only recommend products and services that I use and love.
DIY Wedding Invitations
A Silhouette Tutorial
Of everything I made for my daughter's wedding, the invitations are probably my favorite. There was never any question about buying or making the invitations. I just knew I wanted to make them.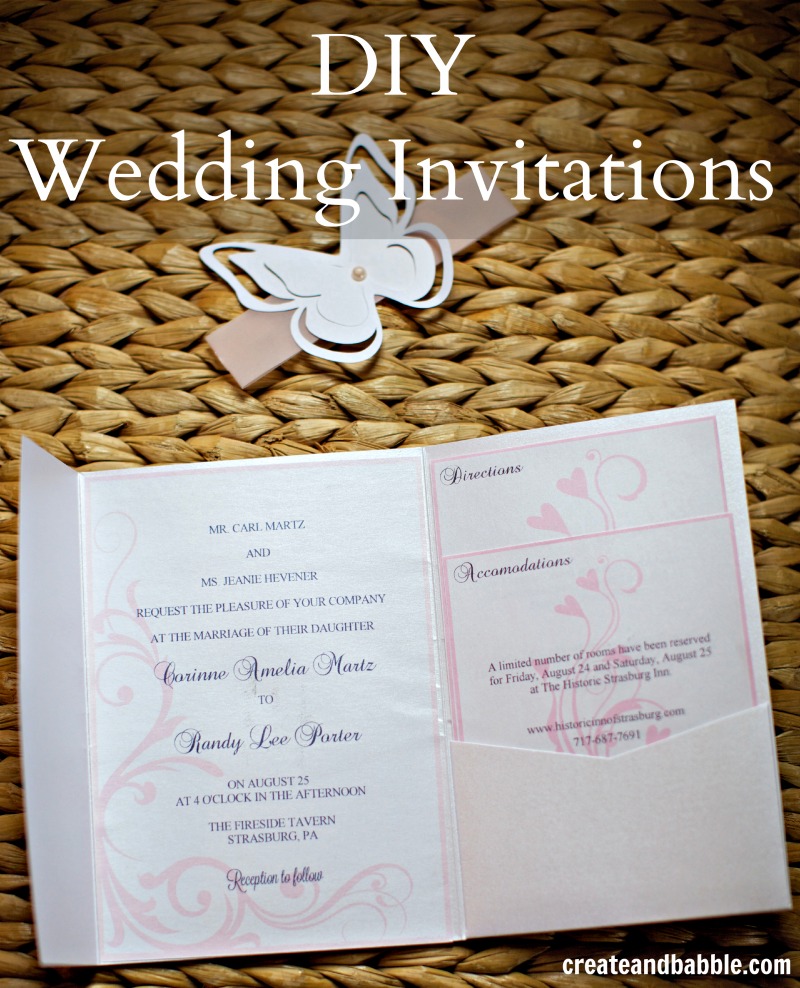 It wasn't a matter of saving money. In fact, I have no idea what wedding invitations cost. It's because I own a Silhouette Cameo! I could get as creative as I wanted and only be limited by my imagination.  And the best part: my daughter's wedding invitations would be one-of-a-kind, just like her ; )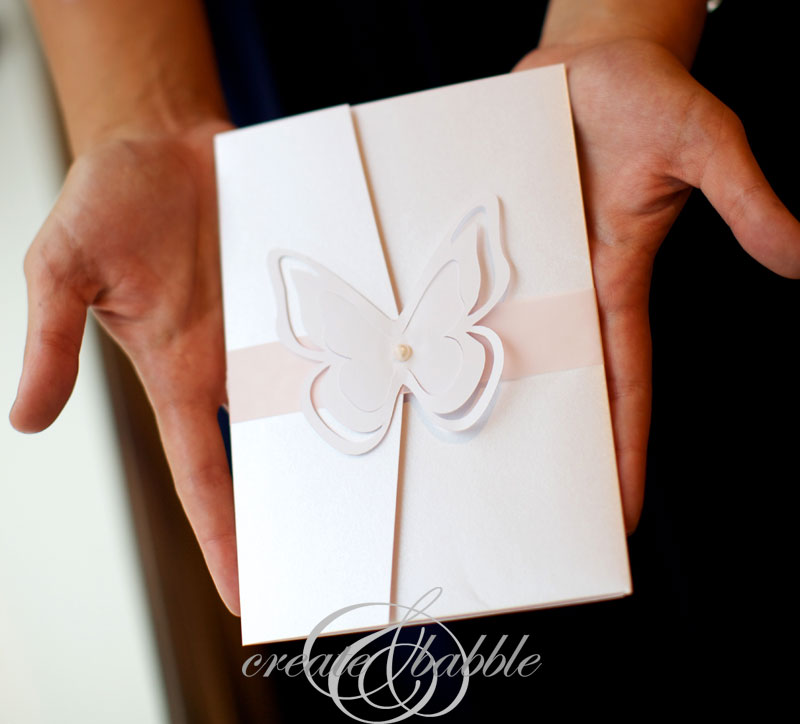 The first step in making your own invitations is determine the look you want. You'll see so many styles of wedding invitations out there. The sky is the limit! From ultra formal to extremely casual and trendy….so many choices!
We (and we means: I) decided we wanted classic invitations with a touch of pretty. A little back story here: my daughter pretty much left all of the wedding decor decisions up to me. It's really not her thing. Of course I ran everything by her to get her approval, but basically she trusted me. She's just not interested in crafting, DIY, decorating….who is this child??? Maybe all of that skips a generation and she'll give me a granddaughter that I can decorate and craft with some day! Back to the invitations.
At first I thought I'd make the pocket card that holds the invitation and inserts, but quickly decided that I had enough to do and ordered the pocket cards from Paper and More.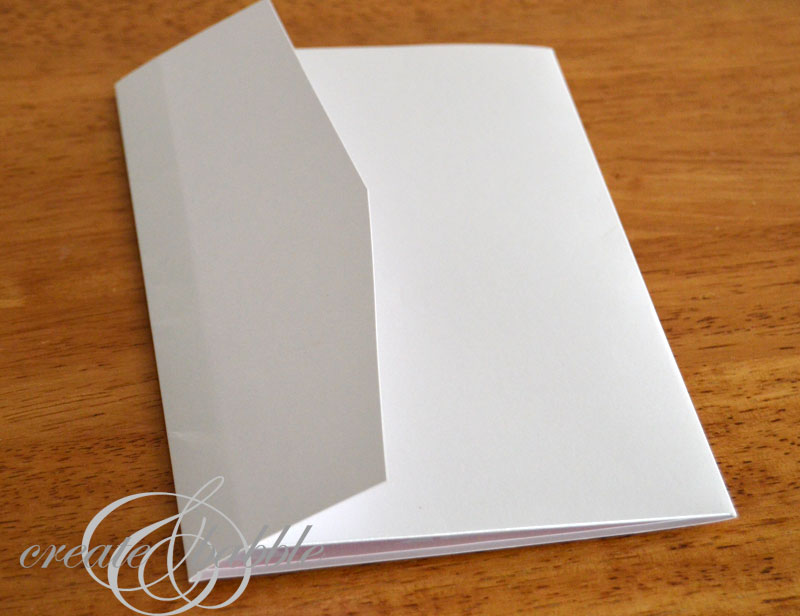 That left me with making the inserts:
invitation

response card
directions card
accommodations card
After determining the size that each insert needed to be to fit inside the folder, I created rectangles of those sizes in the Silhouette Studio software.
I played around with the wording, fonts, shapes and sizes until I got it just right.
I filled the color of the text and swirly shapes with the wedding colors using the color picker.
Then it was time to use my favorite Silhouette feature: Print and Cut. The print and cut feature is AMAZING. Can you tell I love print and cut? What is print and cut? Well in this instance it means that I can create my design in the Silhouette software, print it, then run the paper through the Cameo and have it cut the shape I want it to cut. Since I only wanted the rectangle cut, I "turned off" the cut lines of everything in my design except for the rectangles. If you need a more in-depth tutorial about Print and Cut, there are many good how-to videos on You Tube or I highly recommend taking on-line video classes from Kerri Bradford.
Here are the inserts and invitation, all assembled and ready to go!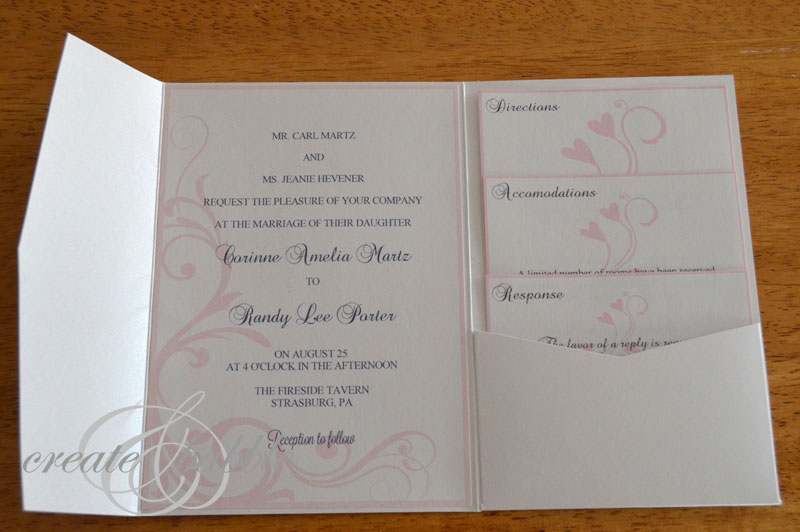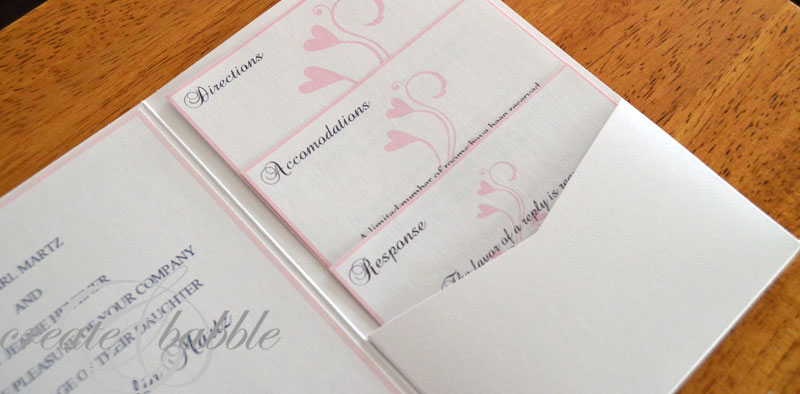 The last thing left to make was the band that goes around the assembled invitation. I used light pink vellum that I cut into 1″ strips. I cut out a butterfly shape that I found in the Silhouette Online Store and added a little pink self-adhesive pearl to it. Perfect!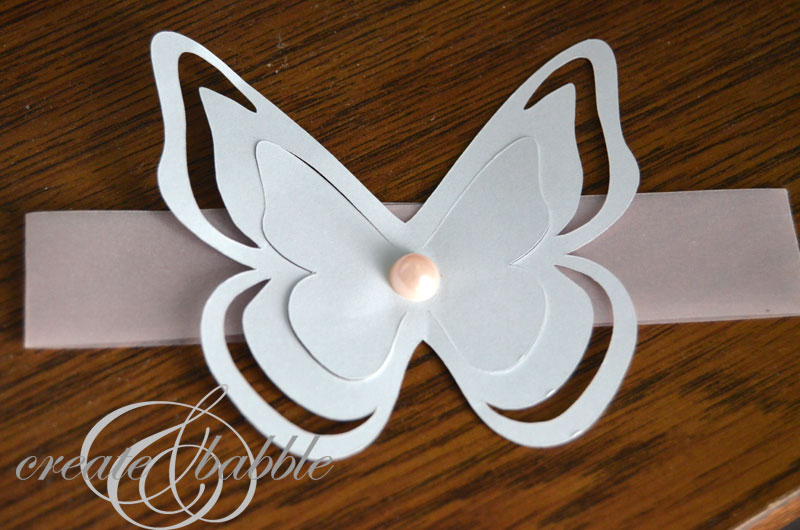 We received tons of compliments on the invitations and were so happy with how they turned out.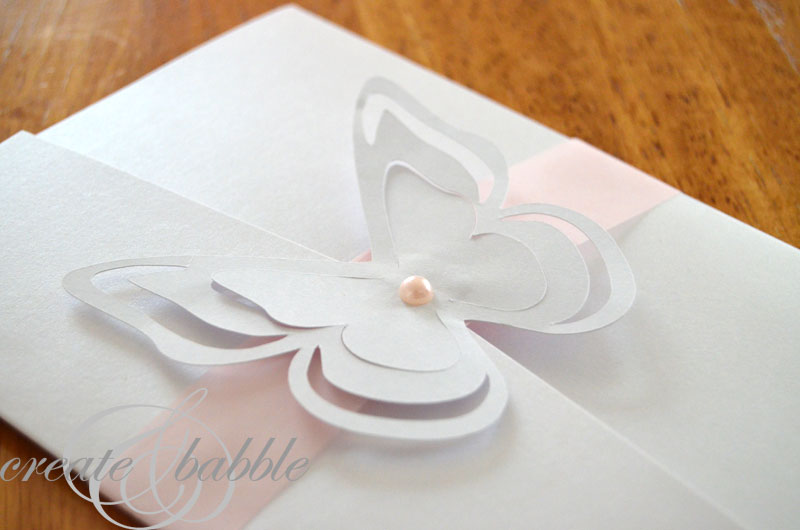 Here is a list of the products that I used to make these invitations:
Silhouette Cameo
Pocket Cards from Paper & More
Envelopes and card stock from LCI Paper
Scotch Advanced Tape Glider
Pink vellum from Michael's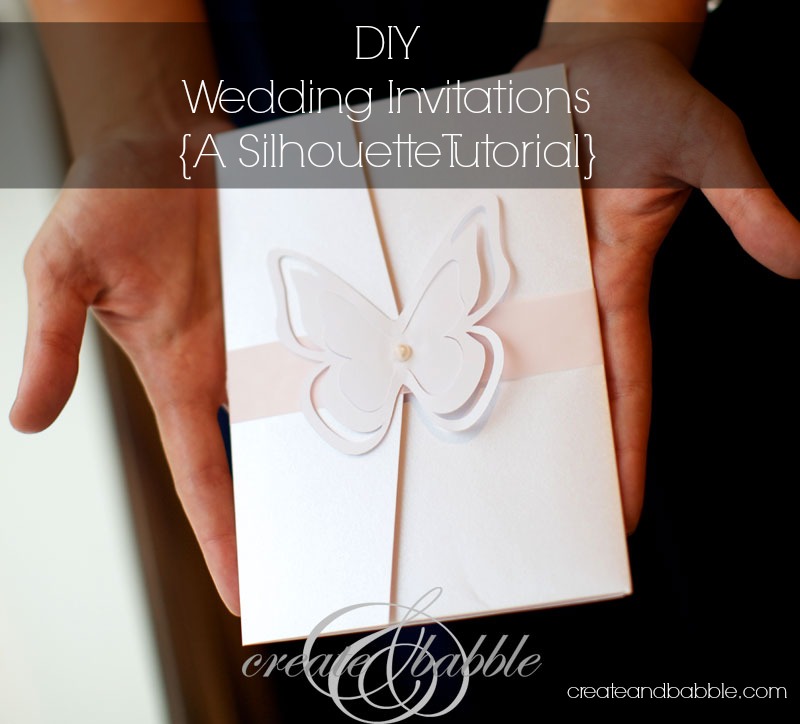 To see more more wedding DIYs, click here. Do you know about the tradition of a cookie table at wedding receptions?
This post is part of The Silhouette Challenge, a monthly collection of Silhouette projects made by members of the Silhouette Challenge Facebook group. Please see their projects below:
Using Silhouette Studio as a Graphics Programme by Get Silvered
Hymn Art by Unoriginal Mom
Pow! Superhero Party Decorations by Lil Mrs. Tori
Family Photo Tile & A Free Cut File by My Favorite Finds
They said yes! Bridesmaid Proposal Box by Everydaypaper
Home on the Range: An Accent Pillow by Suburble
"Keep Calm" Onesie by The Thinking Closet
August Silhouette Challenge Project by Give Me a Paintbrush
Fancy Powder Room Sign by Joy & Gladness of Heart
It's Time to Try a New Craft Medium by Tanya's Creative Space
Milk Jug Crayon Bucket by It Happens in a Blink
The Gold and Beautiful by The House on Hillbrook
My First Silhouette Project: A Vinyl Chicken Decal by Life After Laundry
A Stache Bash Part 1 by Home at Eight
One Shoe Can Change Your Life by An Elegant Touch
Washi Tape Wall Art by Tried & True
Washi Tape & Vinyl Sign by Tossed Salad Life
How to Organize Cards & Photos by Super Sweet Life
Interested in joining our Silhouette Challenge posting event next month? Email Lauren from The Thinking Closet. We'd love to have you!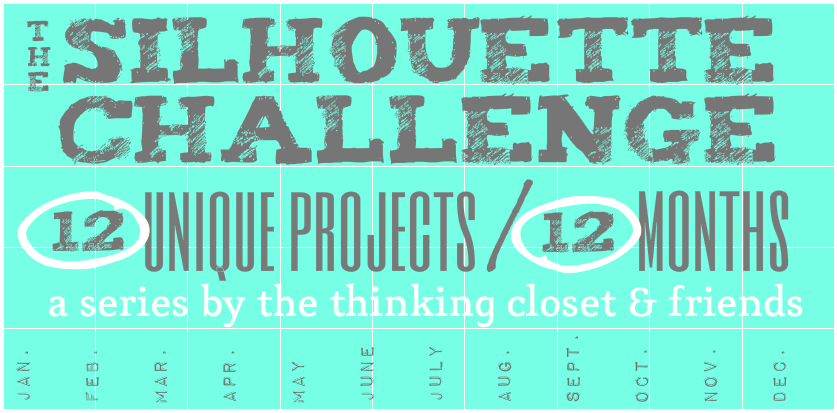 Linking up at these great parties!