Silhouette America's BIGGEST Black Friday Sale starts NOW!!!
I know it's not Black Friday yet, but since this is Silhouette America's BIGGEST Sale, they just couldn't wait one more day!
Click here and use the code: BABBLE to get these amazing deals!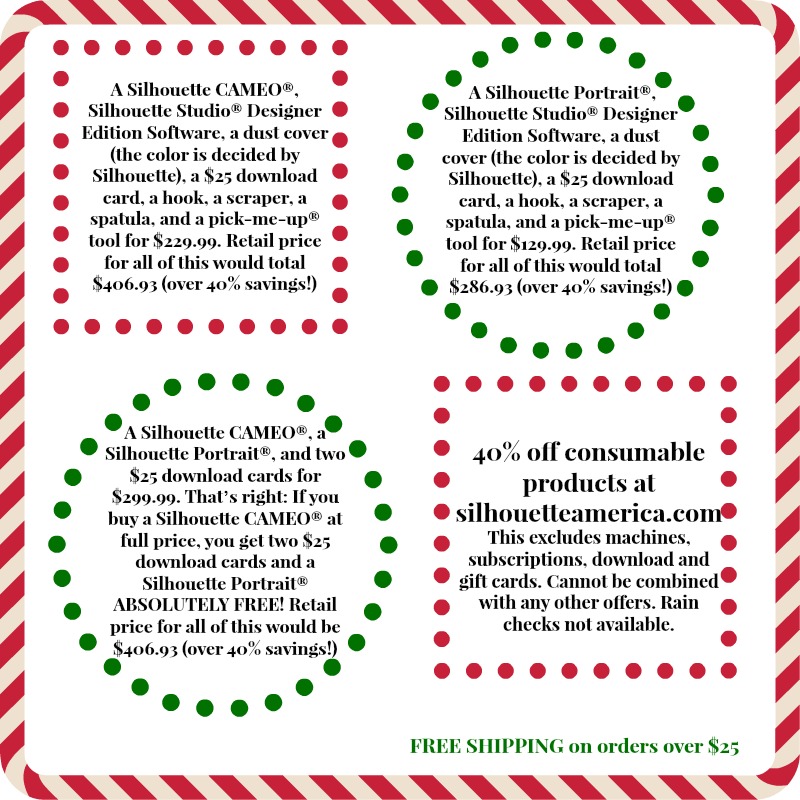 If you are a regular reader, you know that my Silhouette Cameo is my favorite crafting tool. I use it almost every day. I couldn't have made my daughter's wedding invitations or any of the other DIY wedding items without it. And let's not forget about home decor! I love what I can make using my Silhouette.
Today I want to show you a quick project that I just made. I used the Silhouette Double Sided Adhesive to make this cute, glittery sign for Christmas.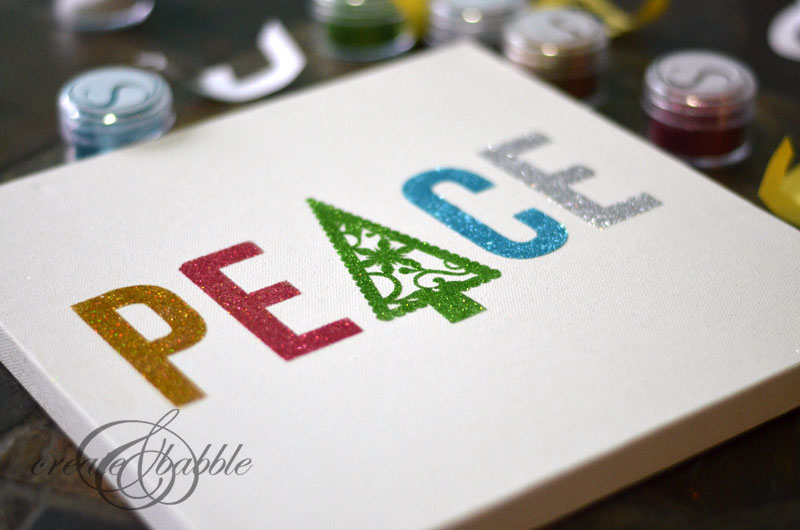 Did you see the detail in that tree? That's what so fabulous about a Silhouette. You can cut the most intricate designs.
Here's what I used to make my glitter canvas sign:
artist canvas
Silhouette Double-sided Adhesive Sheets
glitter
brush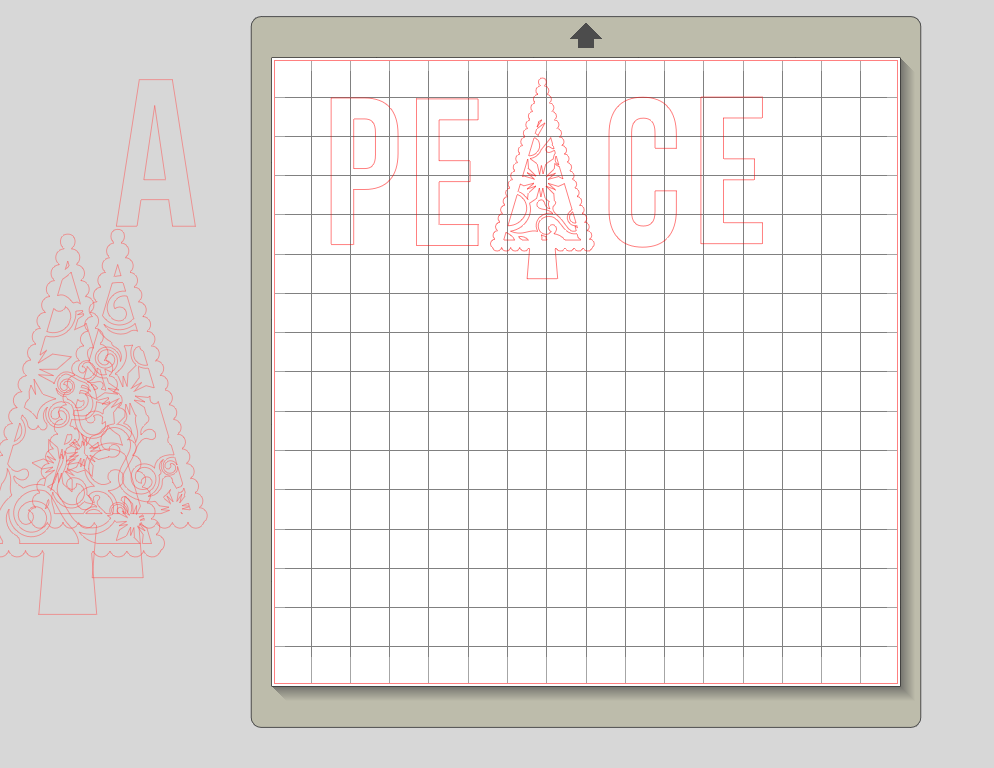 In Silhouette Studio, I chose the Bebas Neue font (free from Dafont) and typed PEACE in capital letters. I resized the shape so that the word would fit on my canvas. I ungrouped the letters and removed the letter"A" and replaced it with a Christmas Tree shape from my library that I had bought "who knows when" from the online store.  It's called "3 snowflake trees". It comes with three tress, obviously, so I just chose one and dragged it into position where the "A" would be.
Then following the directions on the package of the adhesive sheets, I cut out the shapes.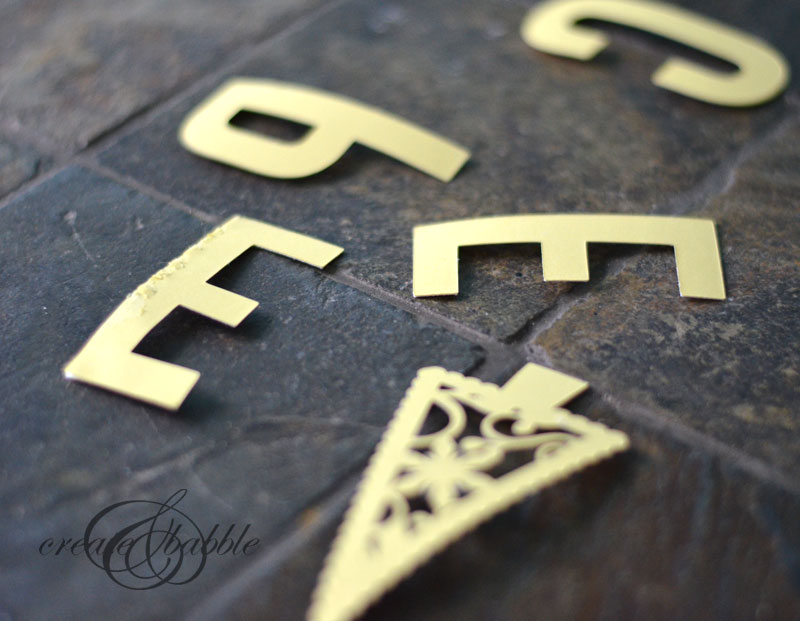 Next, I peeled off the yellow backing and placed the tree shape on the middle of my canvas, making sure it was well adhered by smoothing it down with my fingernail.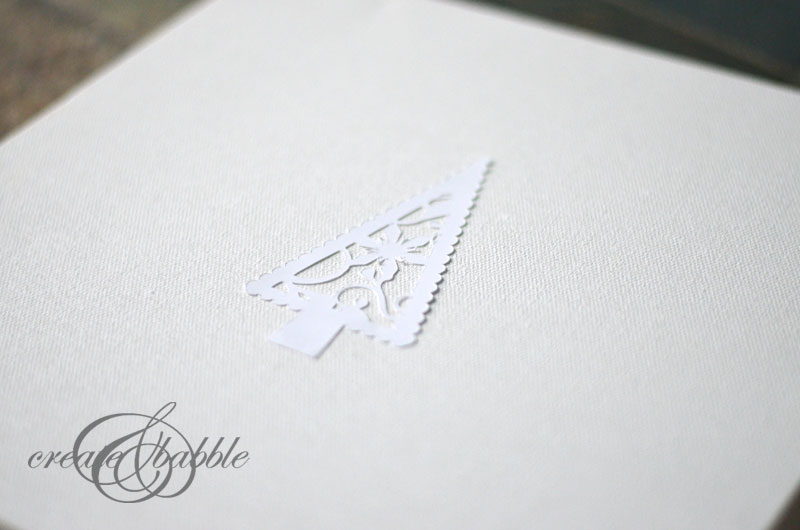 Then I removed the white backing, which left the clear adhesive on the canvas.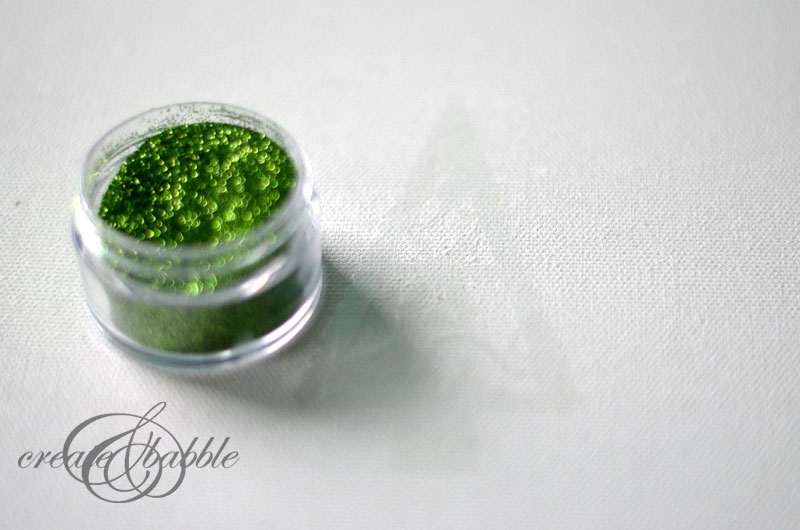 It's hard to see, but it's to the right of the jar of glitter.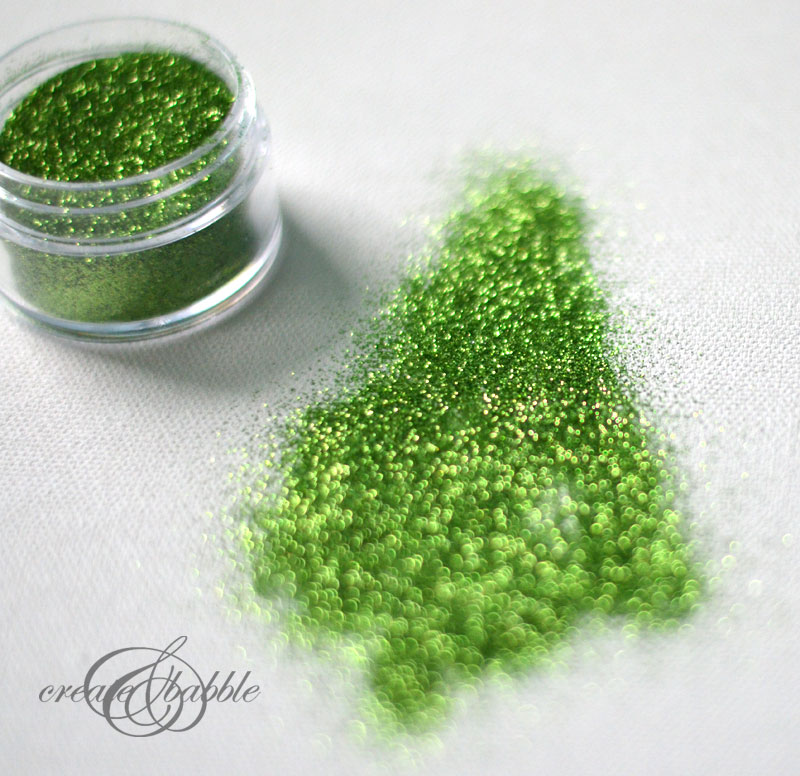 Then the fun part, dumping on the glitter!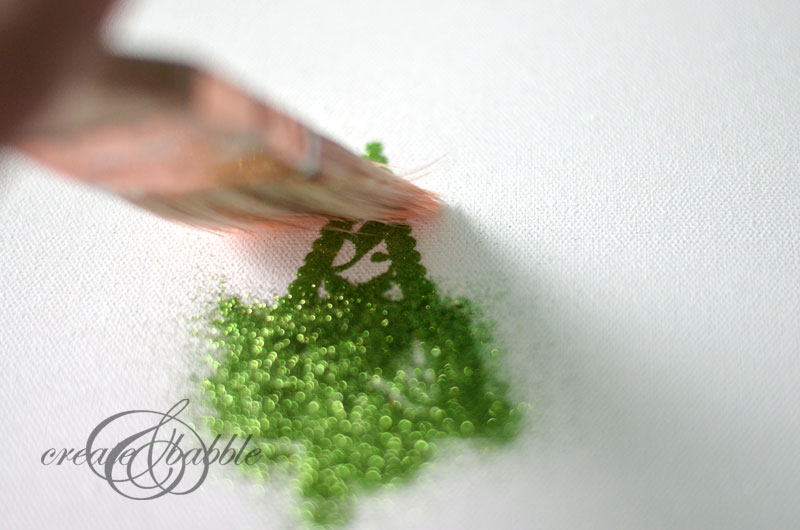 Brushed off the excess glitter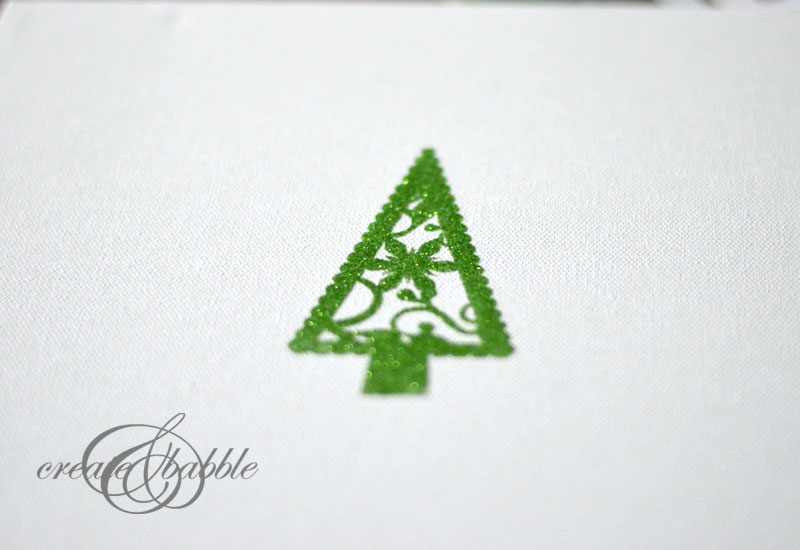 I love how the glitter stays so precisely in place!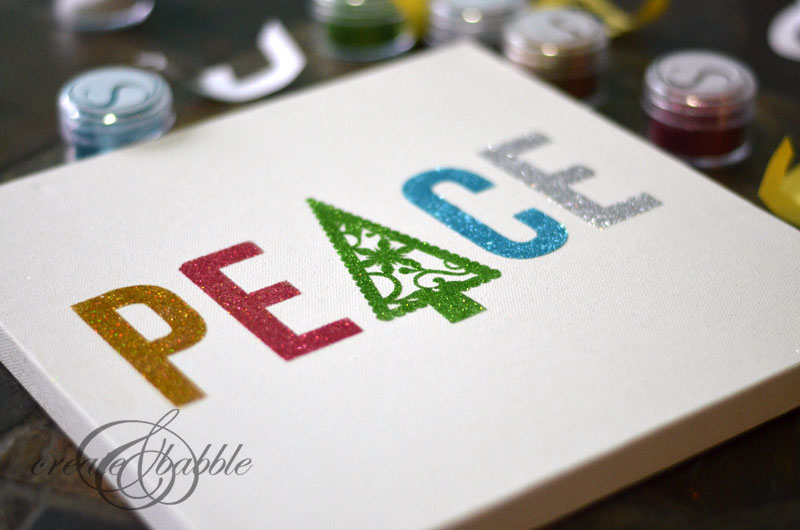 Done!
In the days and weeks ahead, I'll be showing a lot more Christmas Decor items that I've been working on using my favorite crafting tool!
Full Disclosure: I was not compensated for this post; however, I received free product in exchange for an honest review.  This post contains affiliate links, meaning that if you make a purchase using my code, I receive a small commission.  Please know that I only recommend products that I use and love.  And you know how I feel about my Silhouette Cameo!