Let's start off the week with a great giveaway. Who could use a new faucet? How about your choice of a new, gorgeous Pfister faucet (up to $300 value)!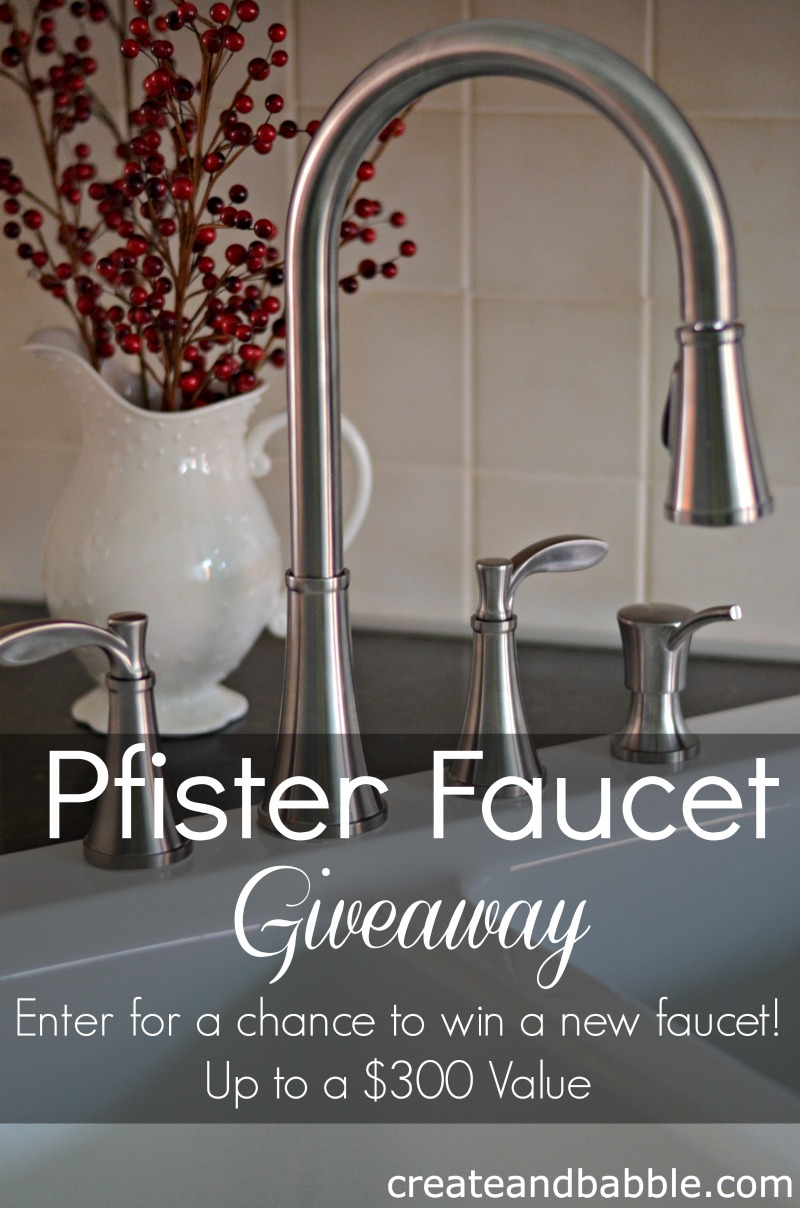 You may recall that I have an ongoing project at my house. I started updating my kitchen back in March when I painted the cabinets white, got rid of the hideous red wall, added bright patterns and color and painted the pantry door that can be seen from miles away!
Today is all about the sink; especially my brand new Pfister Faucet! Look at this before and after: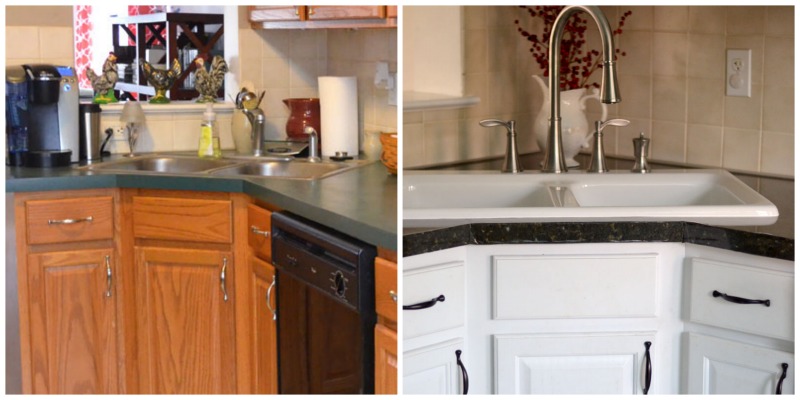 Quite a difference! The Petaluma Pfister faucet makes such a dramatic difference in the look of my kitchen. It's a beautiful thing! I love how I can now fill a large stock pot with water without having to angle the pot! And Dan uses the pull down feature to fill his Keurig.
Pfister has this awesome website that makes it so easy and fun to pick out your faucet. I used the Faucet Selector to narrow down my choices, because that's the hardest part: picking just one! They also have videos to show you how to install your faucet. My son, Alex installed my new faucet for me and he said that was the easiest part of this latest update to the kitchen. Look for a post coming soon about my new sink and countertops.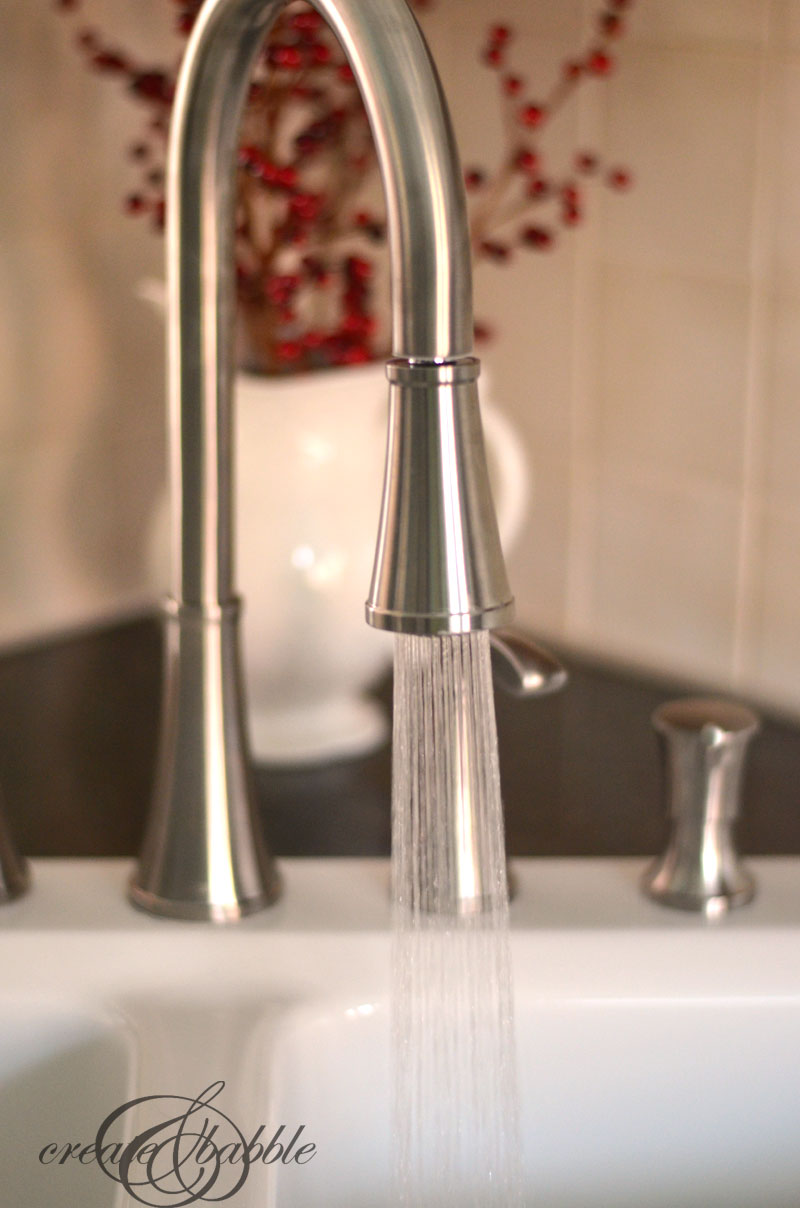 But in the meantime, take another look at my new Petaluma Pfister Faucet.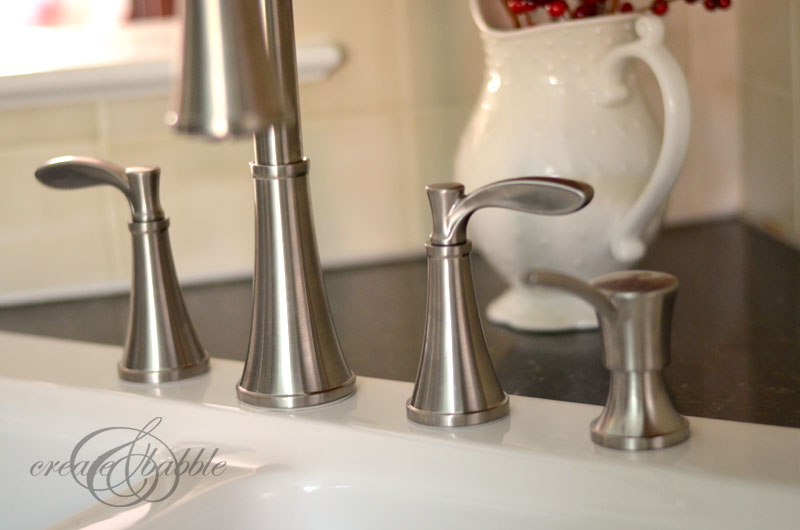 Enter here for chance to win! Good Luck!
a Rafflecopter giveaway