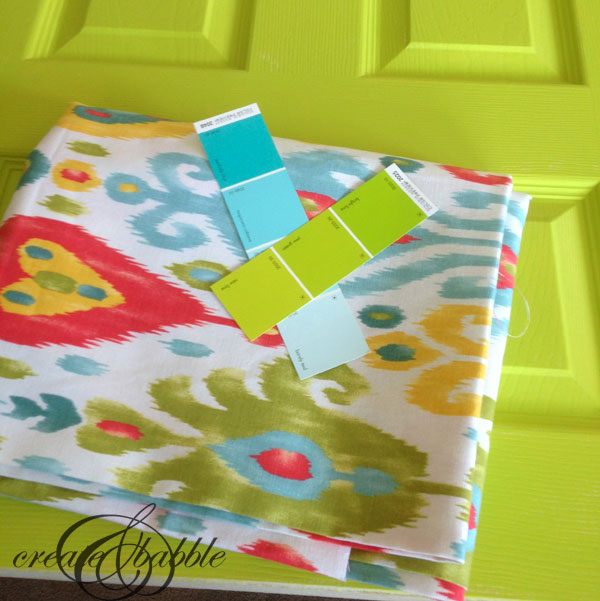 My kitchen is going to be primarily black and white so I'm thinking it needs a few pops of color. That's a pop all right! Don't panic; that vibrant, beautiful apple green color is just for the pantry door. And the fabric? I am going to attempt to make Roman Shades.
Since the last Kitchen Update, there hasn't been a lot of progress. Twelve-hour work days and working opposite hours from Dan is preventing us from getting much done. I did manage to paint the trim around the windows and as you can see, I painted the pantry door.  That took 4 days because of priming and drying time between coats. Painting that six-panel door took me back to many years ago when I painted six-panel doors in my first home. I didn't know what I was doing! I ended up with drips all over those poor doors. I have since realized I was doing it all wrong. Now I'm no painting expert by any stretch, but this is how I now paint six-panel doors and it works for me.
Step One:
Remove the door and lay flat
Thoroughly clean and dry door
If using a bright, crazy paint color like mine ; ) you have great taste, but you will probably have to prime first (advice from my paint guy)
Use a good brush (mine is a Purdy – if you take care of it, it will last a long time!)
Paint the grooves around the panels first
Next paint the panels above the grooves
Then paint the inner rails (horizontal, then vertical rails)
Lastly, paint the outer rails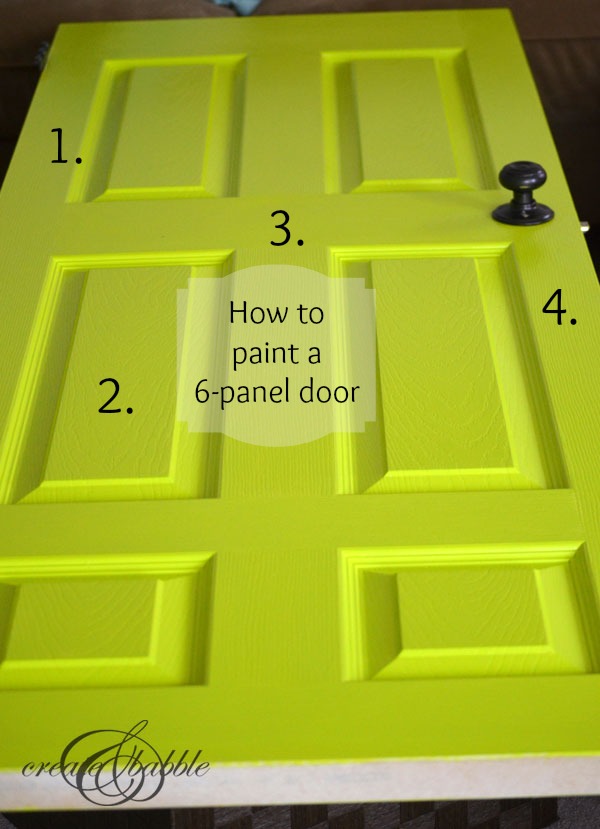 Like I said, I'm not a painting expert, but this method worked for me and I had no drip marks and the door looks perfect!
Oh, and I spray painted the door knob and hinges with the same Oil Rubbed Bronze I used on the cabinet hardware. Love it!
In case you missed them, here are Part 1 and Part 2 of this kitchen makeover.
Next is Part 4