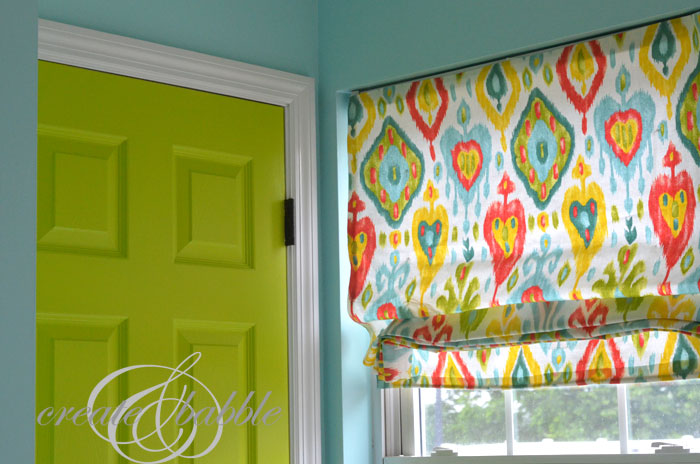 It has been a while since my last Kitchen Makeover update. Mostly because there's been nothing to tell : ( Between long work hours, then going on vacation, working different shifts….I know excuses, excuses. But I'm back it and want to get it done! Anywho, since the last update, I have picked my wall color. It's called Jamaican Aqua and it's by Benjamin Moore. I love it!!!! It goes perfectly with my curtain fabric!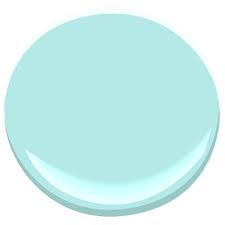 Do you love it as much as I do??? I also decided to paint the annoying bulkheads that are above my kitchen cabinets with the same paint that I used on said cabinets. I read somewhere that painting them the same color as the cabinets makes them "disappear" (I wish!), but painting them a different color would only call attention to them and I don't. want. that.
Another paint decision was made. The ceiling is white. White next to the Jamaican Aqua. Perfect. Except for one small problem. Remember the leak from the bathroom above the kitchen. I talked about it here. Well I thought that painting over that water stain would cover it. Nope. Even though there is no longer a leak, the water stain came through the new coat of paint. Ugh! I found out that I could paint a bajillion coats over that stain and it would still come through. A trip to Home Depot for some primer was in order because there was no way that I am going to replace/patch drywall on the ceiling. Don't get me wrong – I want to learn how to patch drywall. Just not on a ceiling. I'll get my chance when I get to the backsplash.
So for now, one little corner of the kitchen is done. The wall, ceiling and pantry door are painted. I made the roman shades for the windows. I am thrilled with how they turned out. I can't wait to show you how I made them in a future post.
There is still a lot of painting and touch-ups to be done. We also have to make decisions on the counter, backsplash and flooring. Oh, and appliances. We have to decide on appliances.
Here's a little trick that I came up with for drying paint brushes. You're welcome! (Tons of people have probably been doing this for years and I just now thought of it – just let me think that I invented it!)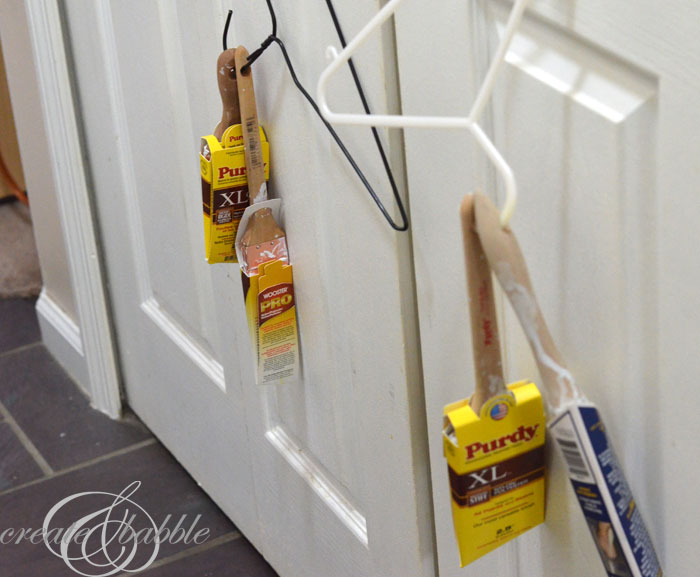 What are you working on?