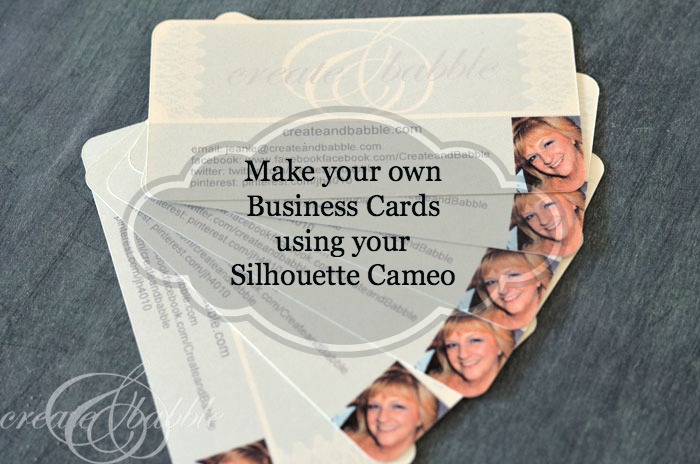 There have been so many times that I had wished I had business cards for my blog. Being a relatively "newer" blogger, I don't need them for conferences….yet. But when I go to locally owned businesses to buy supplies, I want the owners to go to my blog and see what I've made with the purchases from their store. Writing down my URL on a piece of scrap paper isn't too professional! I thought about ordering them, but since I'm slated for a new blog design within the next month and will probably have a new logo, I didn't want to invest money in cards that will be outdated soon.
So what's a crafty blogger to do? Make her own, of course, using her Silhouette! If you have a Silhouette, here's one way to make your own business cards:
Open up a new page in the Silhouette software and make a rounded rectangle shape. The standard business card size is 3.5″ wide x 2″ high. Since I'm not "standard", I made mine 4.210″ wide x 2.085″ high. You can make it any size or shape you want. That is what is so fun about making your own – make it your own!
Next, open up the jpegs of your logo and photo. Copy and paste them into the same page as your rectangle shape.
Using the text tool, type in your blog name and any other information you want on your card.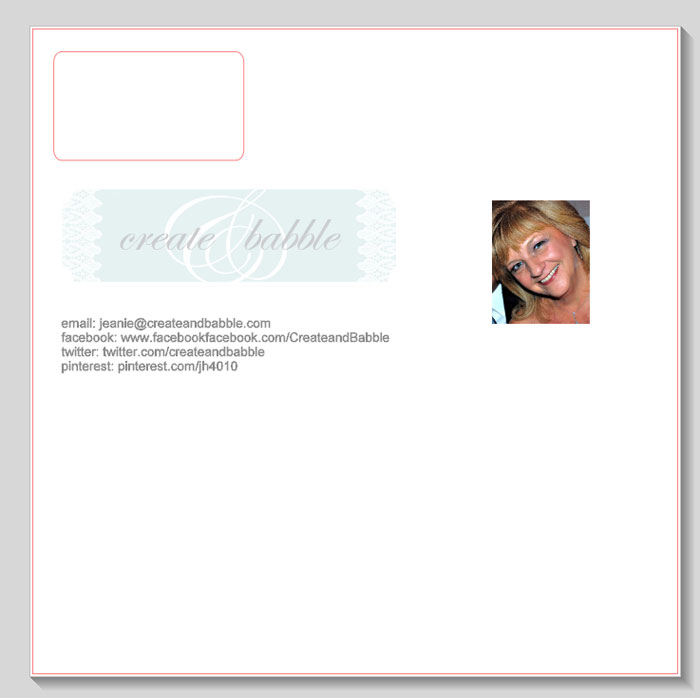 You can then use the color picker to color fill the shapes of the letter to match your logo. I also filled in the bottom half of my card to match the blue in my logo. Resize the logo, photo and text to fit within your rectangle. Don't forget to turn off the cut lines for everything except for the rectangle.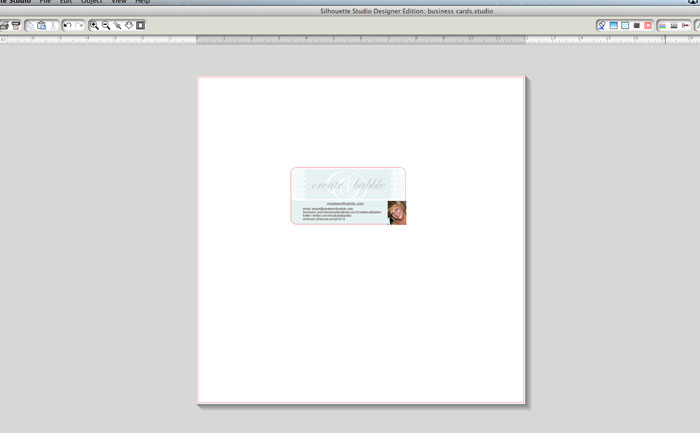 Turn on the register marks, fill your page using the Replicate button and send to the printer. I used a nice, heavy cardstock that I had left over from the Wedding Programs that I made last year.
All that's left to do, is to cut your brand-spankin' new business cards.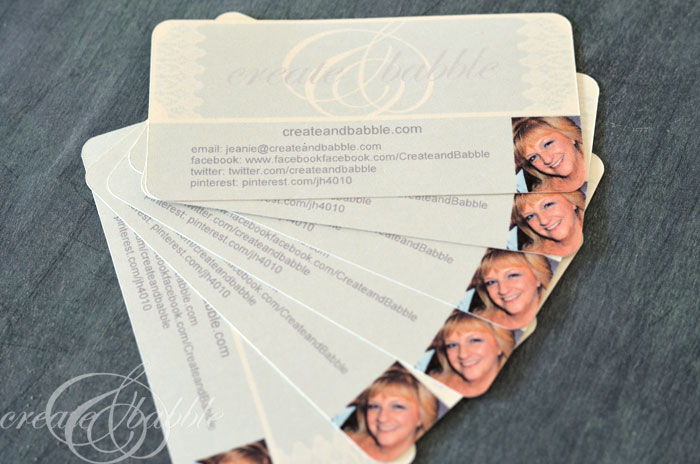 I am very excited to participate for the first time in the Silhouette Challenge Group Posting Event. Click on the links below to visit the projects shared by my Silhouette Challenge buddies:
Make Your Own "Rubber" Stamps by Coley's Corner
Where Home Is: A Gift for a Military Family by Suburble
This Month's Facebook Silhouette Challenge by Tanya's Creative Space
3D Tea Gift Box Download by Creative Turn
File Cabinet Makeover by Super Sweet Life
Jewelry Box Creation by Joy & Gladness of Heart
Retro Chair Silhouette by Tried & True
Toddler Train T-Shirt by The Thinking Closet
First Silhouette Project! 3-2-1 Blastoff Shirt by de Jong Dream House
Placecard & Card Medley by An Elegant Touch
Using my Silhouette in the Shower (Bathroom Organization) by Whole New Leaf
Pretty & Personal Birthday Bundle by The House on Hillbrook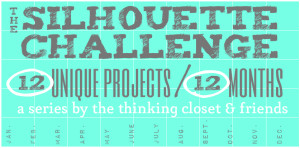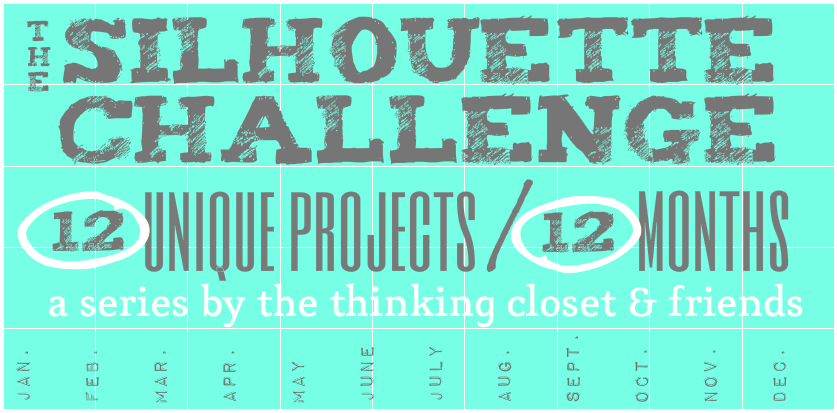 Linking up here