With wedding season fast approaching, I wanted to share another one of my DIYs from my daughter's wedding. In case you missed last week's post, you can see the butterfly place cards here.
Wedding Ceremony Program Fans
These are the DIY wedding programs that I made for my daughter's wedding.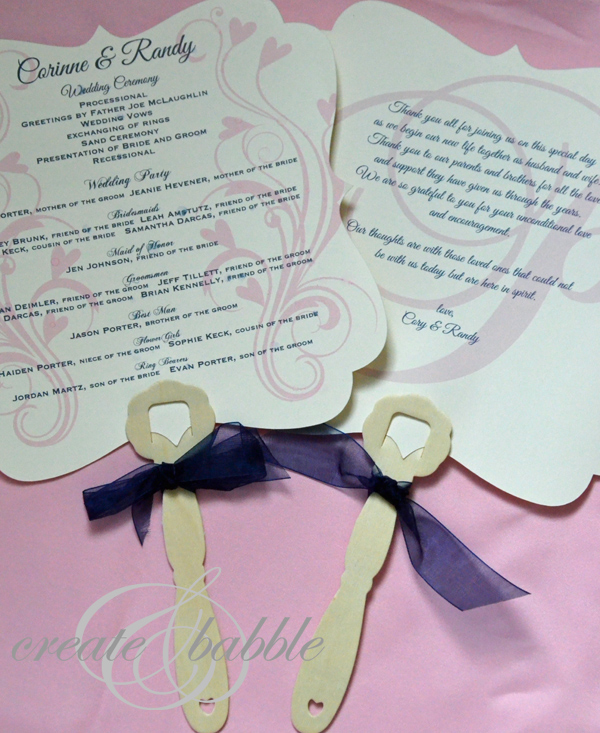 Since the wedding ceremony was being held outdoors in August, we knew there was a good chance that it could be hot, so we thought a fan-type program would be a good idea. As it turned out, it wasn't too hot, but the fan programs added a pretty, personalized touch!
I'll show you how I made them.
Materials I used:
80# card stock (from Paperandmore)
wooden handles (we got ours here)
ribbon (to match the wedding colors)
Silhouette Cameo
Printer
I used the Silhouette Studio software to create these programs. First I chose a shape for the fans. I used a bracket background shape. I sized it to fit on a 8 x 10 sheet of card stock with the registration marks turned on and then typed the contents. I played around with the fonts, sizing and spacing to get everything to fit and look good. I also added flourish shapes to the front of the program. This photo shows the work in progress.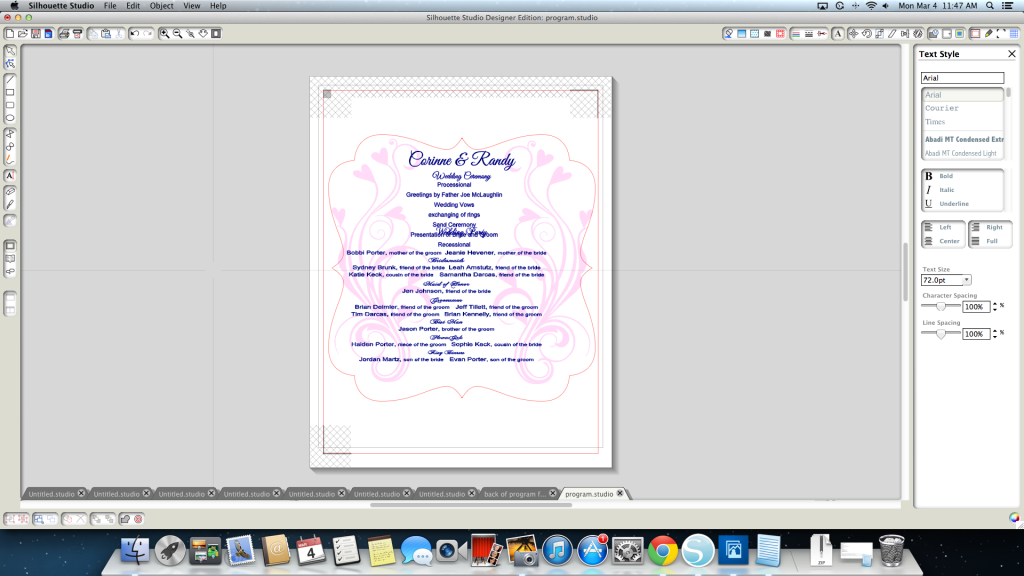 As you can see in the photo above, I was still playing around with the wording and spacing. After the wording and spacing was finished, I filled the shapes and letters with the wedding colors.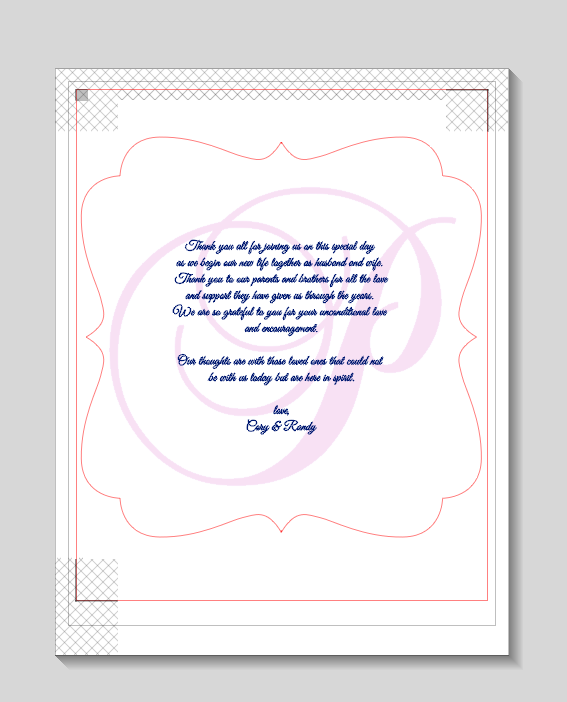 For the back of the program, I used their initial monogram and added the bride and groom's message to their guests.
Using the Print and Cut feature of the Silhouette Cameo (love that!), I turned off the cut line on the background shape and printed and printed and printed, 120 of them! After they were all printed, all I had to do was turn the cut setting off for everything inside the shape and turn the cut lines back on for the background and send them through the Cameo to be cut.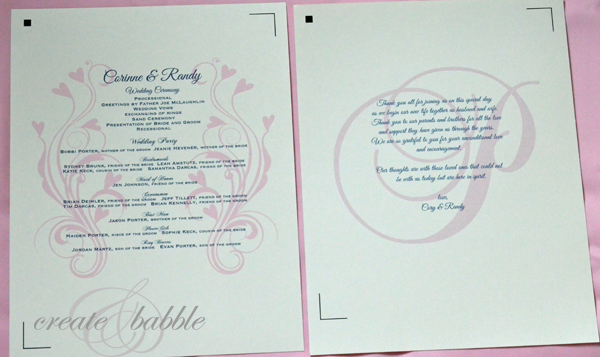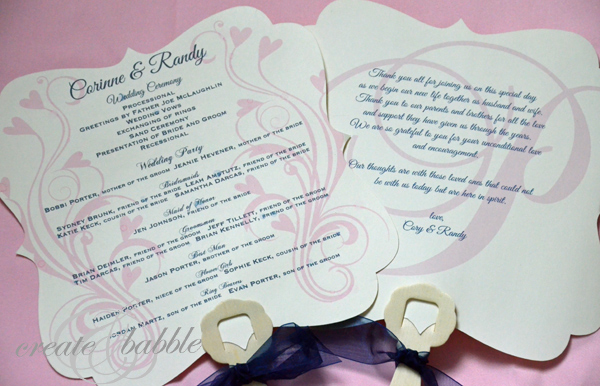 To finish, we added the handles and ribbons.
I worked on these over the course of 3 or 4 days. I don't know what it would have cost to have custom made programs, but I'm sure I saved a ton by making them!
Linking up: