I've been wanting to make a paper bag scrapbook for the longest time. My local scrapbook store always have the cutest paper bag scrapbooks on display and I finally got it checked off my to-do list!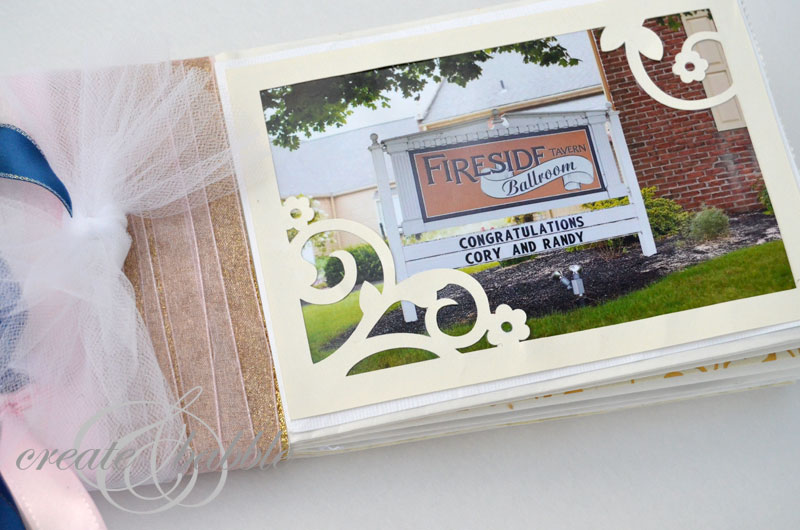 Since my daughter and son-in-law's anniversary was coming up, I decided to make a paper bag scrapbook for them using 4 x 6 prints of their wedding photos. And, since paper is the traditional first wedding anniversary gift, my procrastination worked to my advantage!
I used a pack of 12 white paper bags from Michael's.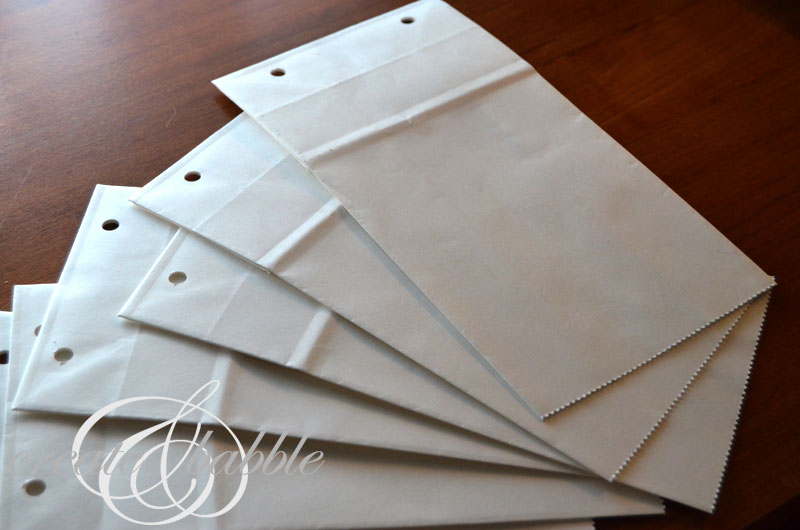 After punching two holes at the closed end of the bags, I lined them up and threaded some leftover ribbon from wedding DIYs through the punched holes and tied them tightly to make the binding.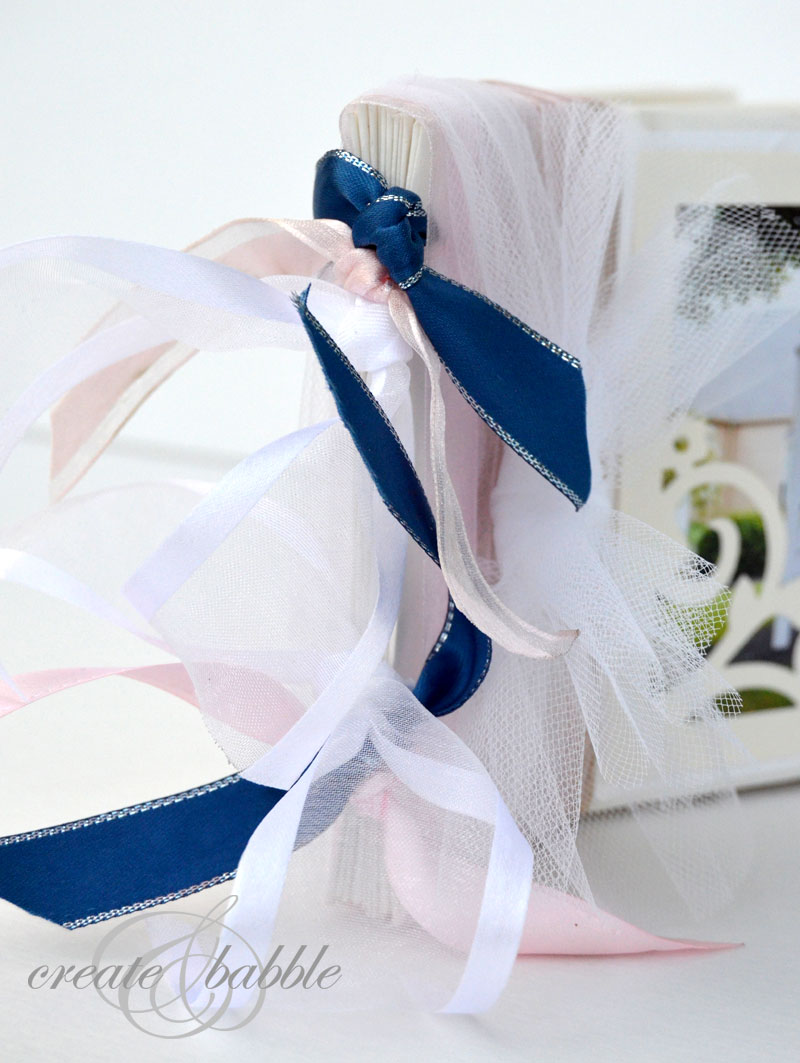 Then it was time for the fun part. Going through the dozens of photos and putting my favorites on the pages.I kept the pages simple for the most part. Just adding some ribbon here and there and a few beads that were leftover from wedding projects. My favorite thing about paper bag scrapbook are the open ends of the paper bags!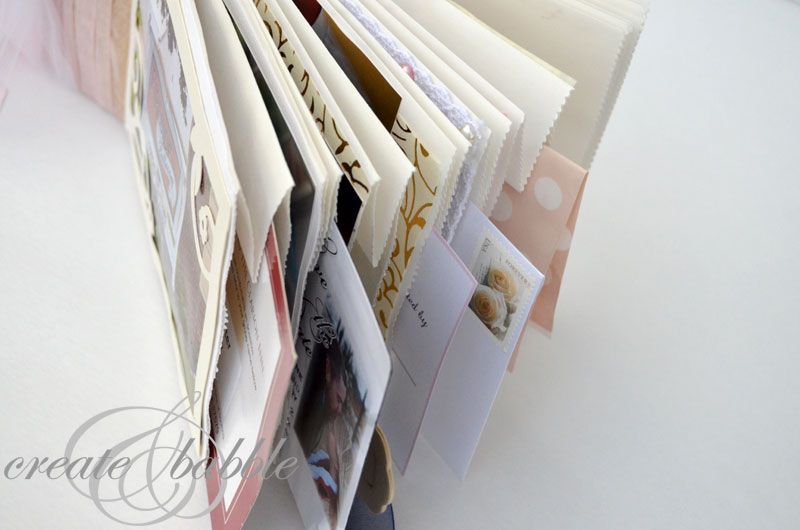 I filled the inside of the pages with keepsakes from the wedding: a handle from the programs that I made, a response card and envelope from their invitations, their save-the-date magnet, a bag from the cookie table, and a piece of tulle from her gown. I'm sure I'll find more momentos to tuck into the pages as I finish this scrapbook.

Here are a couple more pages from the scrapbook: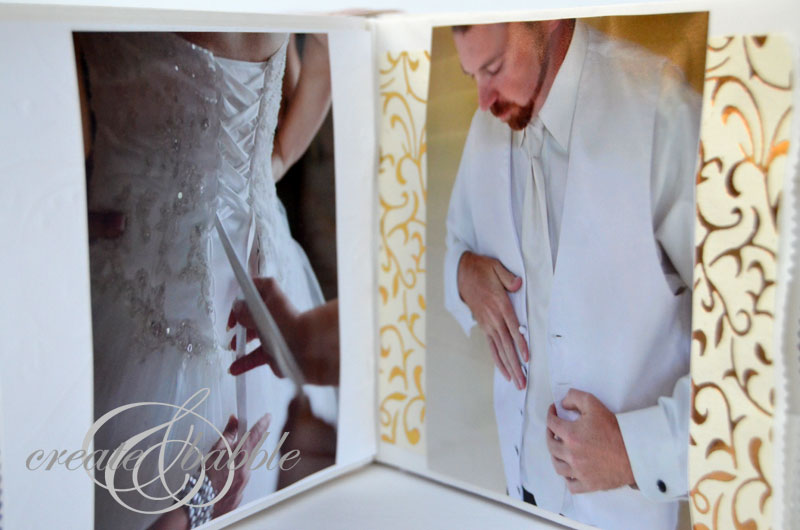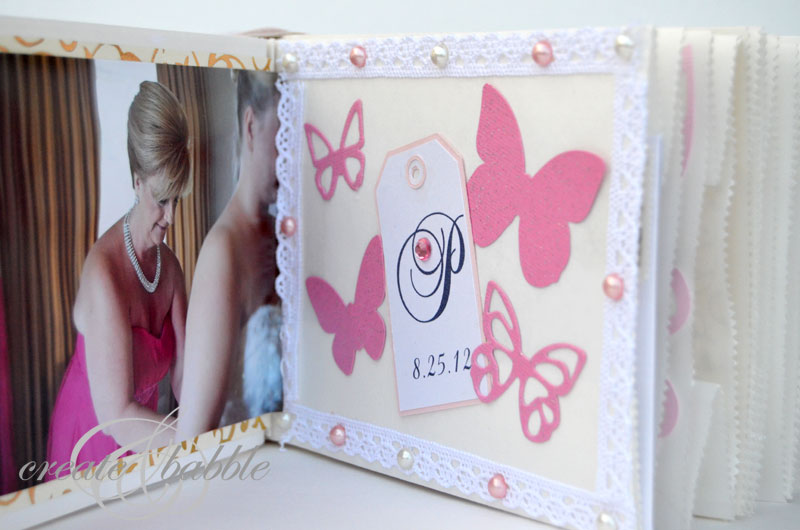 It was fun to get back into scrapbooking! I love how it turned out and how it is so uniquely theirs, not only because of the photos, of course, but special, since I could include items from the wedding DIYs. Do you scrapbook? Have you ever made a paper bag scrapbook?
Linking to these fun parties!