Here's a pretty sunflower wreath that I made with scraps of a drop cloth that were left over from the painted floor cloth. I just ripped the drop cloth remnant into thin strips and wrapped them around the foam wreath. I wanted it to look a little shabby so I made sure to rip the strips very thin so that they would be very fringy with a lot of loose fibers.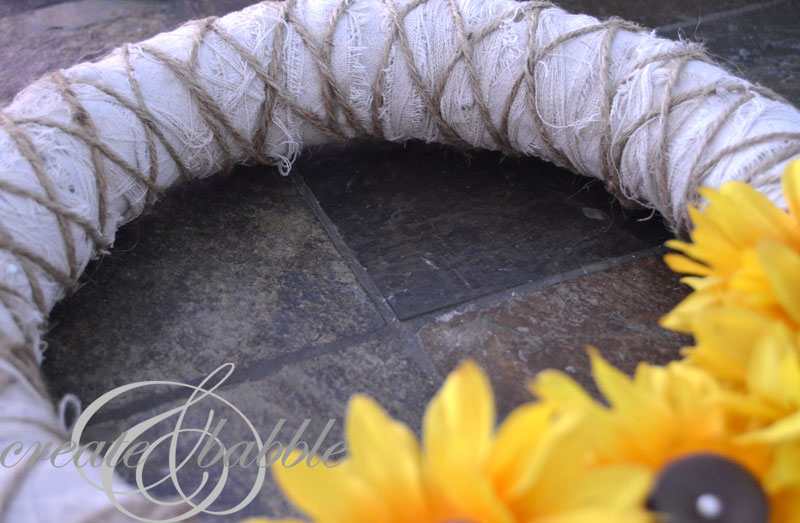 After all of the drop cloth strips were pinned into the wreath, I added some twine to keep it all in place.
Before I added the sunflowers that I got at the Dollar Tree, I wanted them to have a fuller look. They just looked a little too sparse. To beef them up I took them apart and put three back together to make one flower. I also tea-stained them by soaking them in a bath of tea water so they wouldn't be so bright. I just steeped about 10 tea bags in boiling water, removed the pan from the burner and dumped the flowers in and let them soak for about an hour.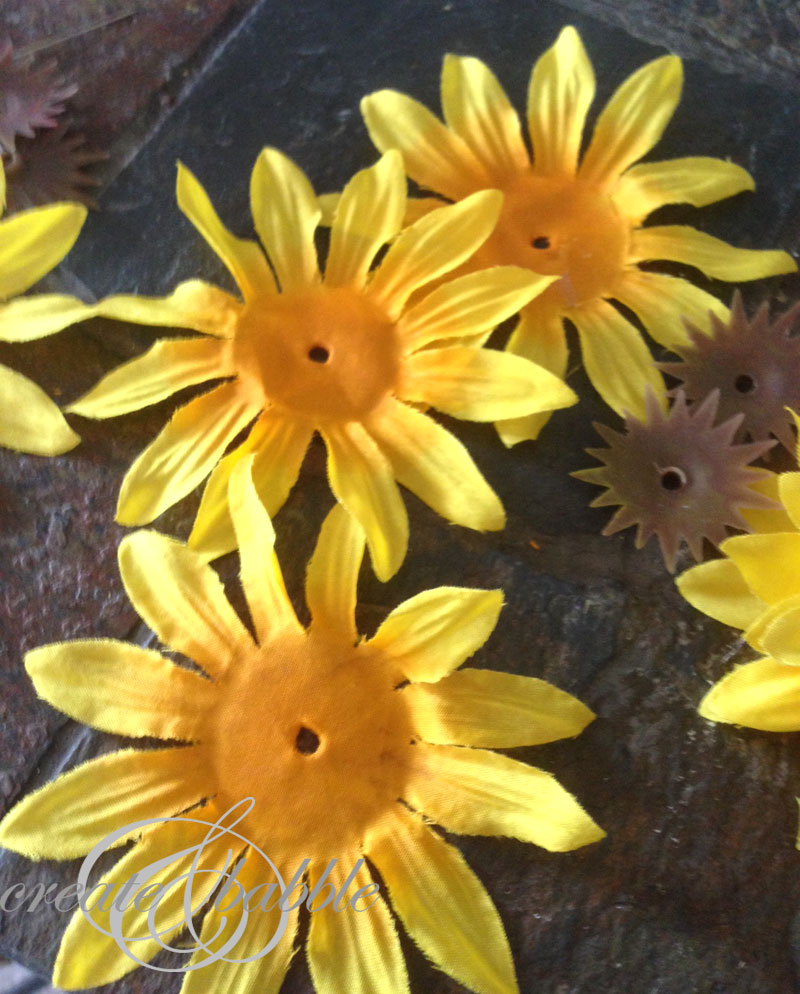 I think they look much better this way. So much fuller with a deeper, richer color. What do you think?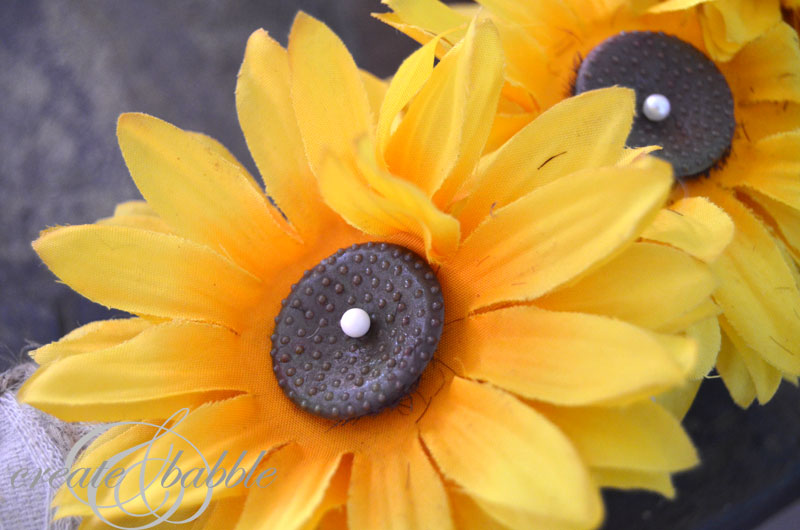 Like every other wreath I've made, I attached the flowers with pins. I've used this same foam wreath form every time because I always attach everything with pins! Yes, I'm cheap thrifty!
And here it is on my faux mantle.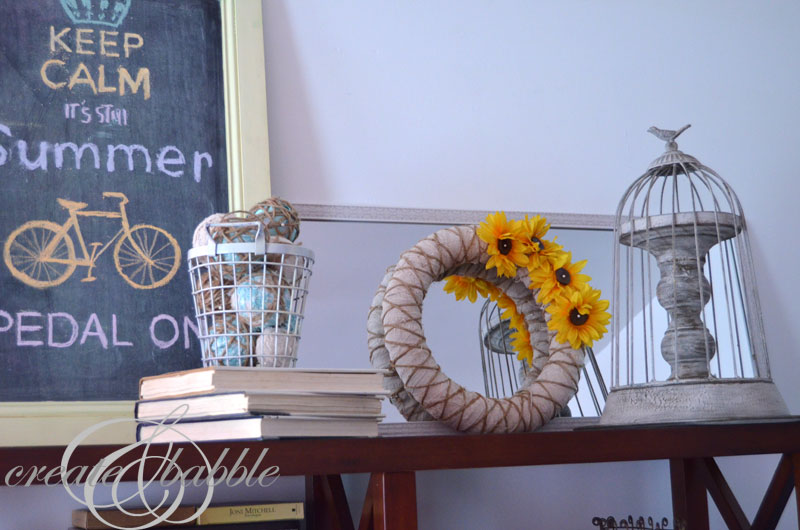 Do you see that chalkboard up there on the mantle? Yes, it's still summer. I know school has started or is about to start, and the temperatures here in the Northeast have dipped a little, but it's still summer! Fall doesn't begin until September 22. I, for one, hate to see summer end. See my thoughts about seasons here.
I hope you enjoyed my wreath and more importantly, I hope you enjoy the rest of summer!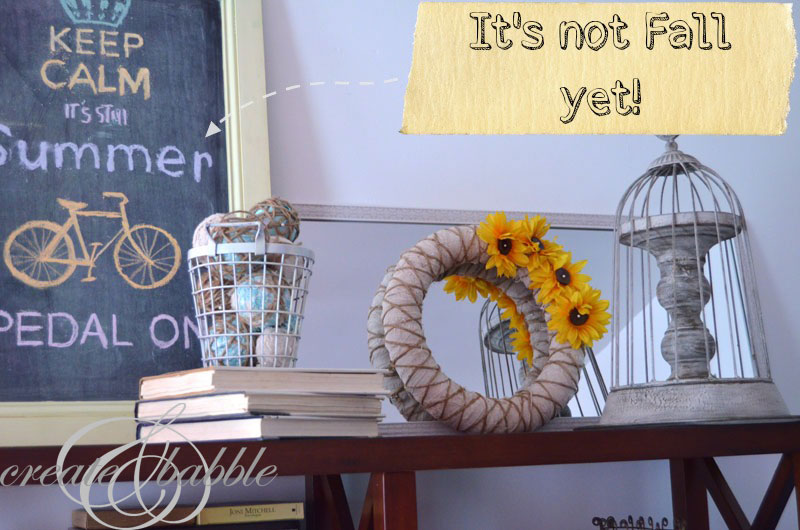 Linking up at these great parties!