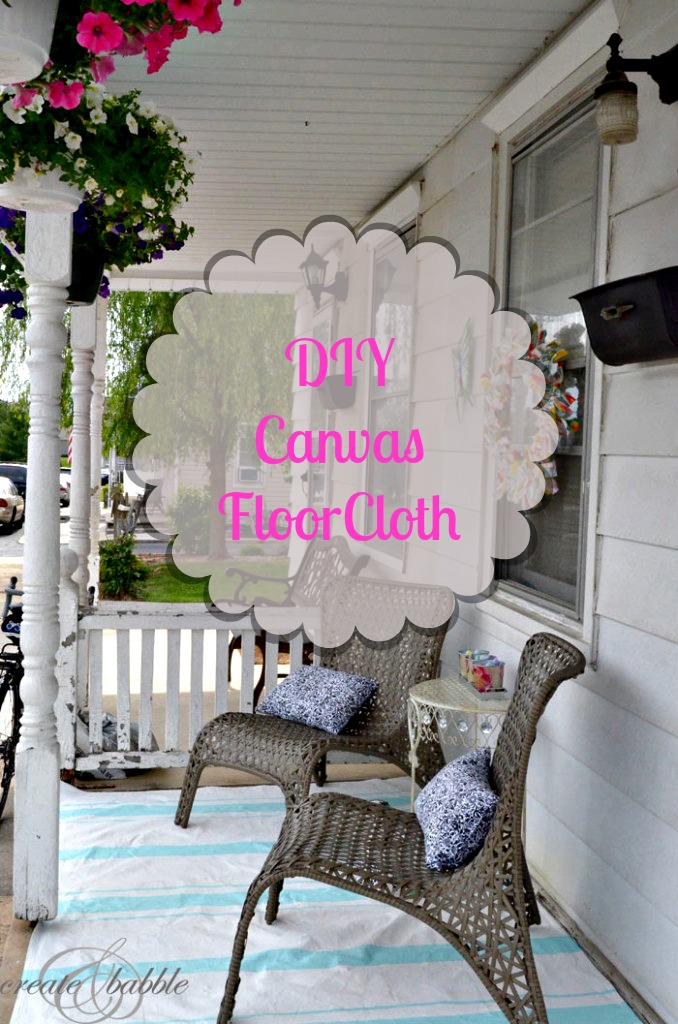 The other day, I showed off how I made over my daughter's front porch. Today I'm going to show you how I made the painted canvas floor cloth. This is so easy!
Supplies:
canvas drop cloth (mine was a 6′ x 9′. I found it at Lowe's for about $6)

painters tape
paint (one for priming and one for stripes)
Minway Polycrylic (around $12 for the spray can)
Step 1 – Machine wash and dry the canvas drop cloth.
Step 2 – Iron the drop cloth
Step 3 – If needed, cut the drop cloth to the size needed and hem
Step 3 – Paint the entire top surface of the canvas to prime it. I used white latex ceiling paint that I have to paint my kitchen ceiling (some day!)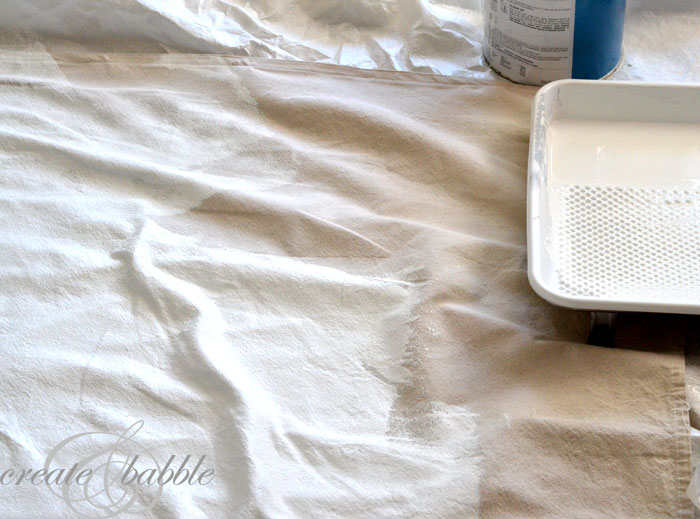 Step 4 – After the coat of primer is dry, tape off the canvas for stripes. I was going for a grain sack kinda look, so I made thin and thick stripes.
Step 5 – Roll on the colored paint. I used Barely Teal from Benjamin Moore. (My new favorite color!)
Step 6 – Remove painters tape and ooh and ahh at your lovely, almost-done floor cloth.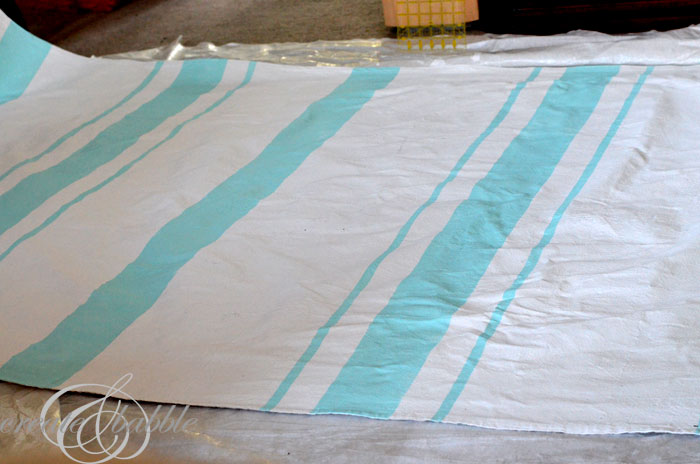 Step 7 – After the paint is completely dry, apply several coats of the Polycrylic. Follow the instructions on the can for drying times. I used a spray can which was enough for three coats. The Polycrylic gives the cloth a nice, hard finish that enables you to sweep or hose off the floor cloth.
That's it! This is a really easy project and one I want to do again soon. I've been looking for a runner for my hall and the rugs I like are so expensive. Hmmm.
Linking to these great parties.