Once upon a time (really about 5 years ago), Dan and I went on a field trip to IKEA and came home with a RED 3-Drawer Hemnes chest of drawers. It was for storage in the living room. At that time it matched my inherited-from-the-previous-owner living room decor that included two horizontal red stripes that were painted around the top of all four walls in the room. It was dreadful. Color-coordinated, but dreadful. The red stripes and wall colors were dreadful. Not the chest of drawers. Just red. Very red. Take a look: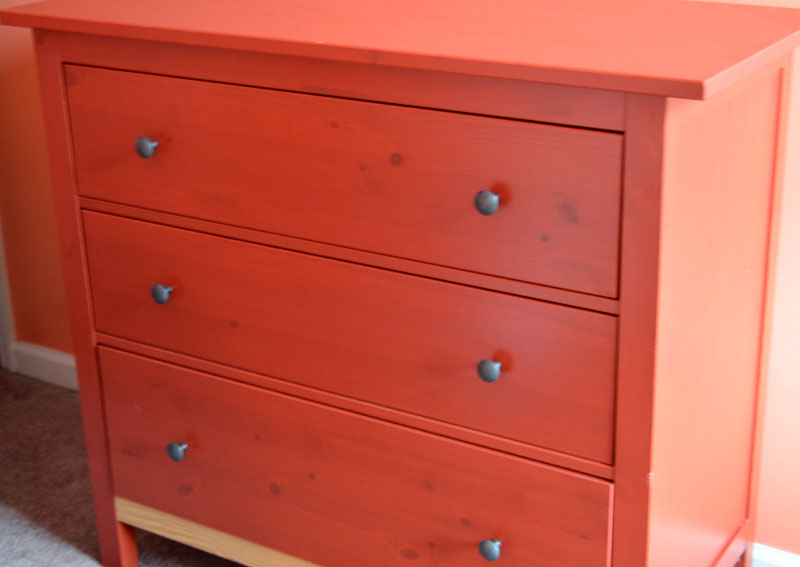 The living room walls no longer have the red stripes (it has since been painted), so the red chest (with the bottom piece installed wrong side out – you noticed that didn't you?) went up in my bedroom. My orange bedroom. Yes, a red chest in my orange bedroom. Lovely, huh? Until now. Meet my IKEA Hack!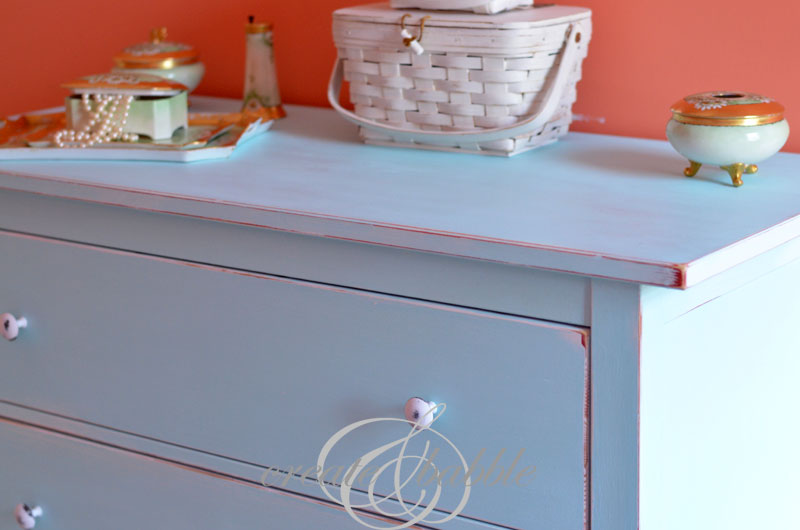 Quite a difference, right???
Here are the steps I took to hack my IKEA chest of drawers:
After removing the drawers, removing the knobs and taping up the ends of the drawer sliders, I gave it three or four coats of white latex primer
Then I distressed the edges with a sanding sponge. I wanted the white primer, red stain and bare wood to be exposed in different areas of the chest
I mixed up a batch of homemade chalkpaint (dissolve baking soda with warm water and stir in the paint) using the leftover Benjamin Moore Jamaican Aqua. That quart of paint has gone a long way. I used it here, here, here and here! I think I got my money's worth from that can of paint!
After a couple of coats of the chalkpaint, I gave it a light sanding to smooth out the finish and expose the distressed areas
Finished up with a light coat of wax and a good buffing.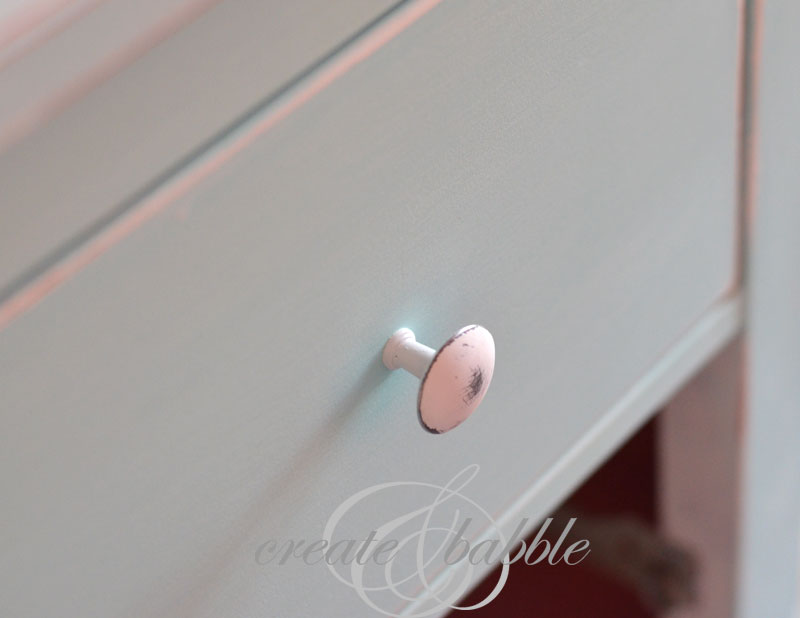 I almost forgot about the drawer knobs. I used the same ones. I just gave them a quick coat of white spray paint and roughed them up a bit with a sanding sponge.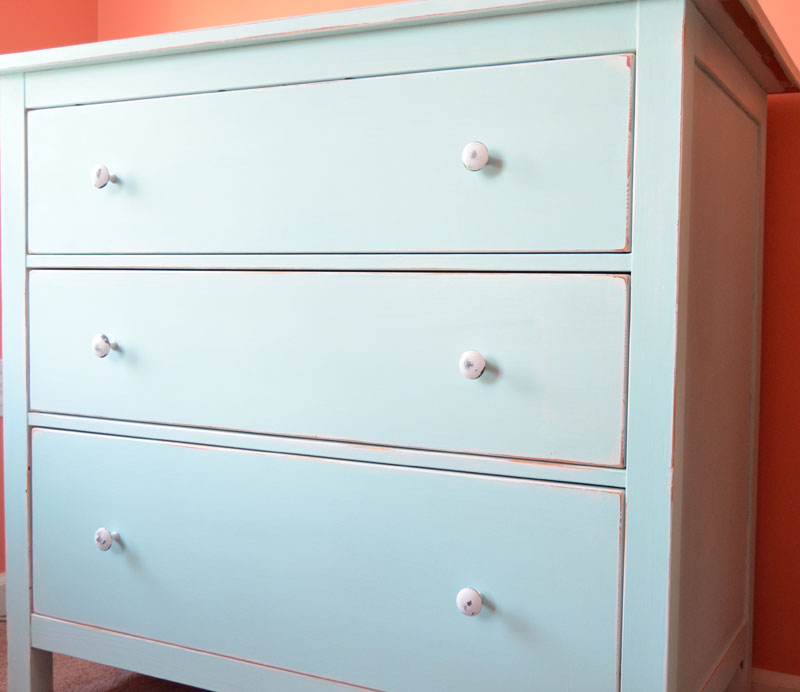 Here's the best part about painting this chest. I am now embracing the orange walls in my bedroom. I never thought I'd say that! Once I saw how the aqua looks against the orange walls, I fell in love with it! I immediately (no, really, immediately) headed over to Pinterest and searched "orange and aqua bedrooms"! Look at what I found: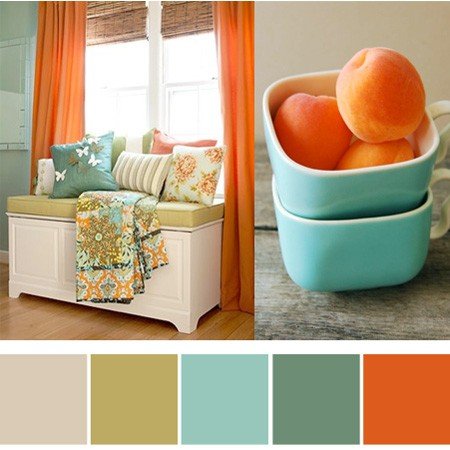 It's funny because from the moment I saw the orange bedroom when I first looked at this house before I bought it, I thought: "what were they thinking?" I thought surely it must have been an "oops"! I have had "painting the master bedroom" on my to-do list since I bought the house. I'm so glad now that it was at the bottom of that list! I am embracing the orange! I'm sure there will be lots of posts around decorating my bedroom.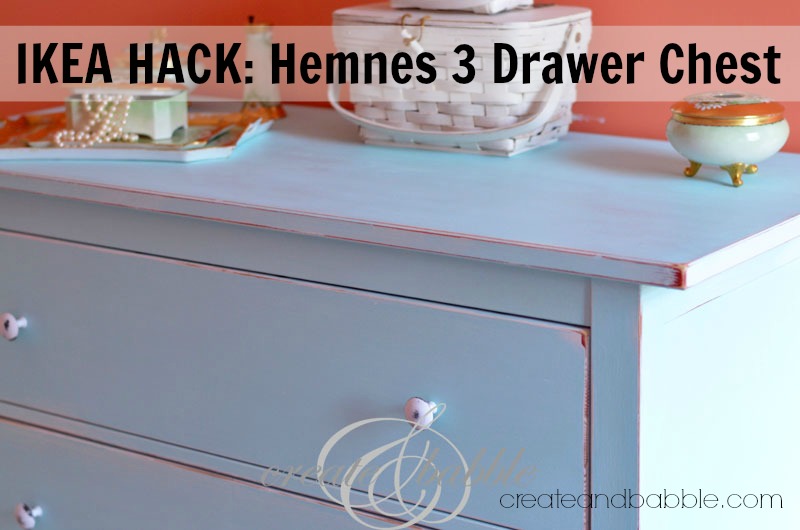 One more photo ; )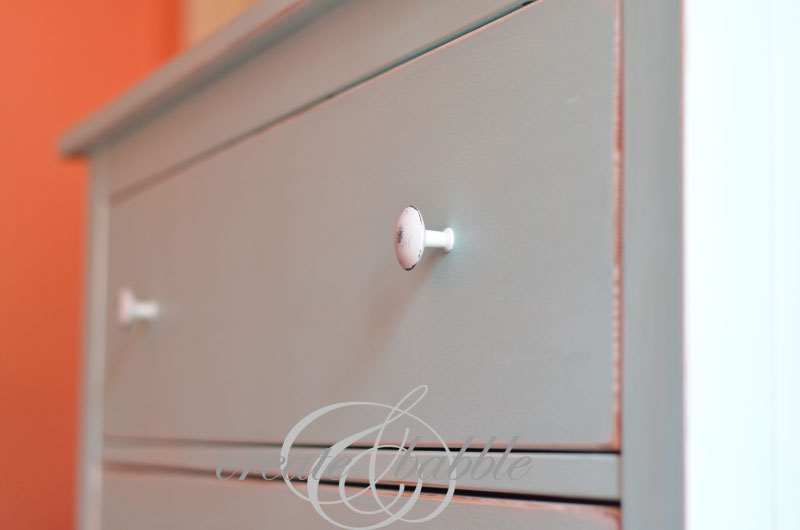 How about you, do you like orange in home decor? I asked this on my Facebook page earlier and was pleasantly surprised by how many do like orange!