If you've been reading my blog, you know that cooking is not one of my favorite things to do. I will occasionally share a recipe but only if it meets three requirements: one: quick and easy to make, two: tastes really good and three: doesn't require making a huge mess, because I am the messiest cook ever! That is probably the biggest reason why I don't like to cook: the mess. I hate washing dishes and I think that comes from growing up in a large family without a dishwasher and being on dish washing detail all those years! That, and it's really not my "thing". I'd much rather have a paint brush in my hand than a spoon, but cooking is necessary. I mean you can't order out EVERY day, right?
So when the opportunity came up to make a quick and easy meal using Kraft Recipe Makers, I jumped on it. After all, most of the cooking has been done. No gathering of ingredients and simmering sauces – it's already been done. I like when cooking has already been done for me! And I like that you add your own fresh ingredients. No powdered this or dried up that!
I used the Verde Chicken Enchilada Kraft Recipe Makers to make a casserole. If you follow the directions on the back of the box, you will make individual enchiladas.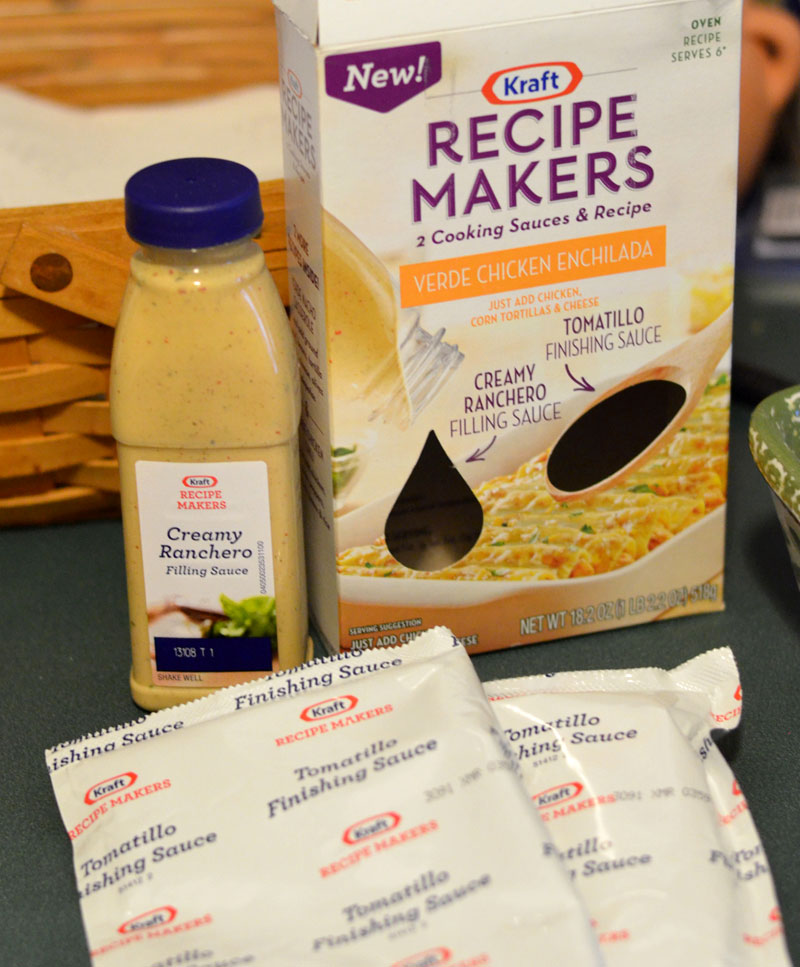 Always looking for a quick and easy way to cook, I decided to layer the ingredients to make a casserole.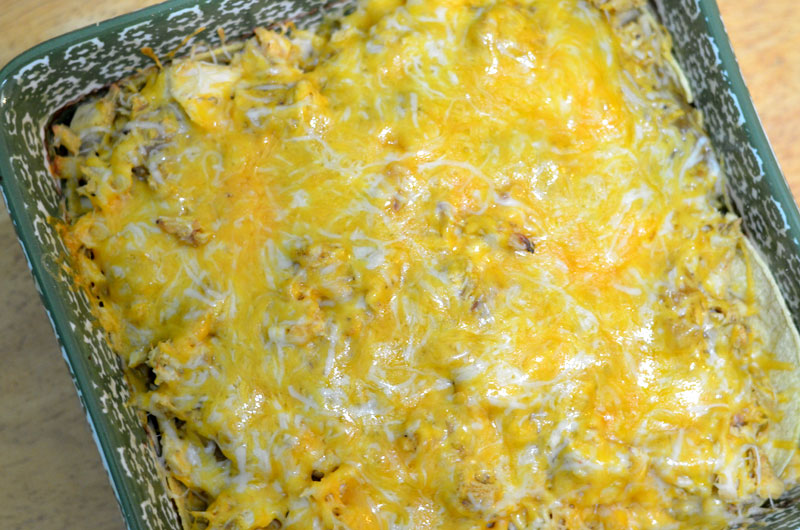 Here's how I made a delicious chicken enchilada casserole using Kraft Recipe Makers.
I combined the Creamy Ranchero Filling Sauce with four cups of cooked chicken. If I hadn't already had the chicken, I would have bought a roasted chicken from the grocery store. I will definitely do that the next time I make this! You know, back to that someone else does the cooking part ; )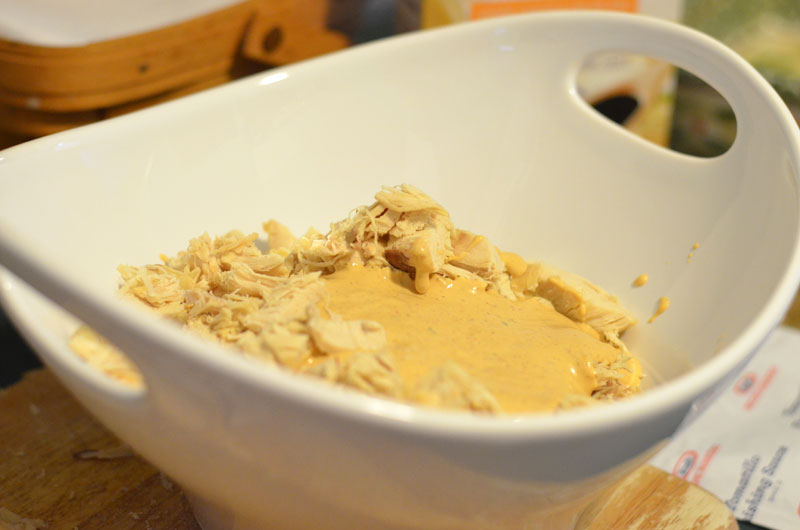 Next, I sprayed a casserole dish with cooking spray and then poured in one of the packs of the Tomatillo Finishing Sauces. I put down a layer of corn tortillas, then layered the chicken mixture, cheese and more finishing sauce. Then I repeated the same layers again: tortillas, chicken mixture, cheese and tomatillo sauce.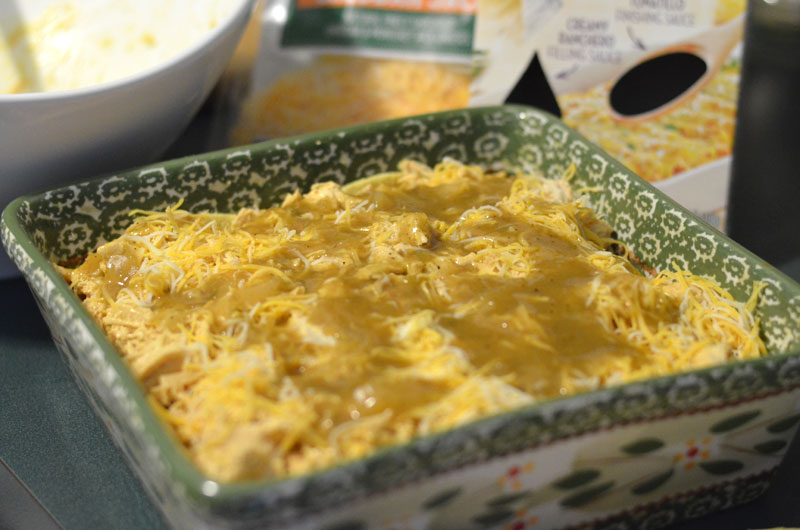 Doesn't that look good? And it hasn't even been baked yet! I baked it at 350 degrees for about 20 minutes. I added a little more cheese during the last five minutes of baking.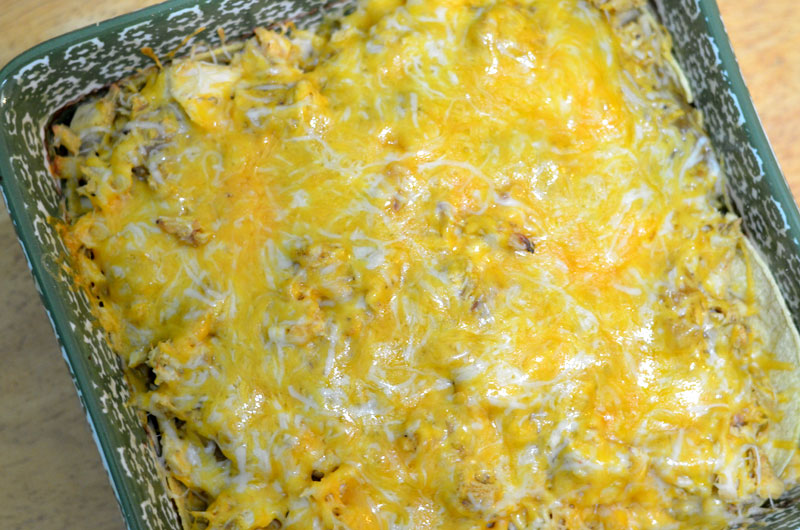 My son walked in just as I was taking this out of the oven and he could barely wait until I got a serving on his plate to dig in!
He came back for seconds! This was really good and I will definitely be making this again. There aren't any leftovers, so I won't be having this for lunch today! I'm anxious to try the other varieties of Kraft Recipe Makers. Have you tried them yet? Which one is your favorite?
Check out my Google+ Album to see my shopping experience.