I surrender! Summer is over : ( and I just have to face it. So to get me in the mood for fall I decorated my "mantel". which really isn't a mantel. It's the top of the bookshelf.
Last year at this time (before I started this blog) I fell in love with those velvet pumpkins that you see all over blogland. I entered every contest I could find to win one, but no luck.
So, like any crafter, I tried making my ow stuffed velvet pumpkins. The problem: I was having a difficult time gathering the circle of velvet. My thread kept breaking…ugh! So this year, I tried again and success!
Now I want to share my secret on how I make stuffed velvet pumpkins with you.

Waxed dental floss! Yep, dental floss!
I used a large needle and dental floss to handstitch the edge of the circle of velvet and it worked like a charm. Since the dental floss is so strong, I could pull the gathers really tight and not worry about it breaking. I followed this tutorial to get started. The only thing I did different was to use waxed dental floss instead of thread.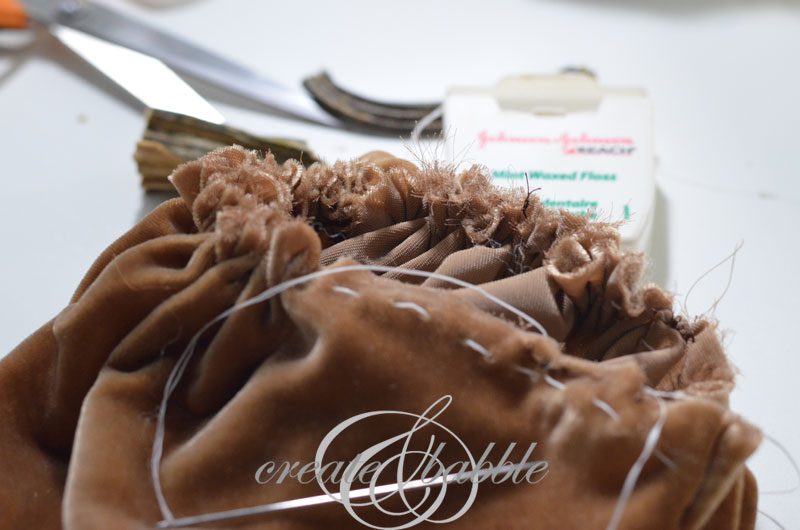 And here are my finished pumpkins: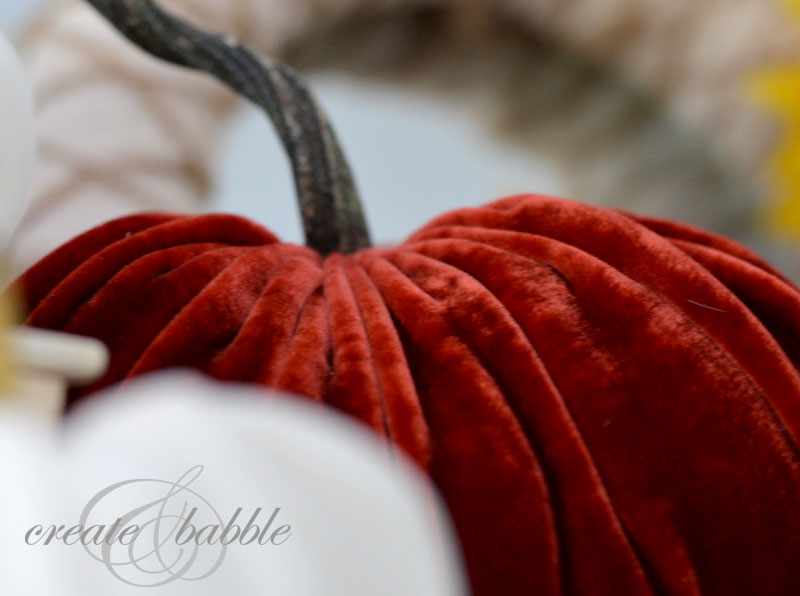 Do they look as good as the "real" ones? Pretty close I think!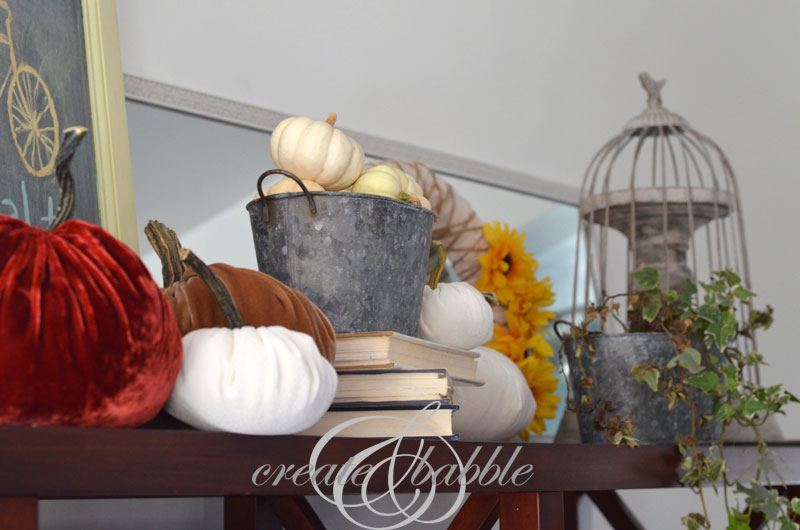 I added the velvet pumpkins to what was already there and also picked up some of those cute miniature white pummpkins and put them in a little metal container.
One other thing is different.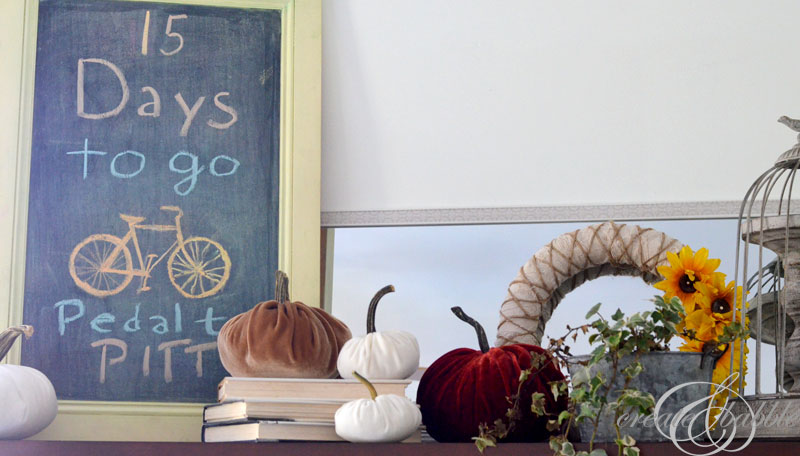 We changed the wording on the chalkboard. It's almost go time! The countdown has begun to our epic bicycle ride from Washington, DC to Pittsburgh, Pa. I call it our "Pedal to Pittsburgh". 335 miles! Am I nuts???? Maybe a little, but we love riding our bikes. It's the longest, continuous bicycle trail in the U.S. which means no riding on roads! I can't wait, but I must admit that while I am excited, I am nervous, too. When you picture bicycle riders, you probably picture young, tall, thin, sinewy, perfectly-in-shape athletes, right? Yeah, that's not us. We're just a couple of middle-aged, kinda chubby, get-to-the-gym-when-we-have-time folks. We just happen to enjoy long bike rides. I hope you'll follow along with us on this adventure. I'll be updating here every day (I hope!) and will also post updates on Instagram and Facebook.
Update 9/2016:  Because of the government shutdown, we were not able to ride the entire 335 miles in October of 2013. One of the trails is a national park and was closed. We did however ride our bikes 335 miles from Pittsburgh, Pa to Washington, DC in July of this year. Read all about it here!
How about you? Do you ride bikes? I'd love to hear from anyone who has done a long trip like this!