If you're like me, you've been oohing and ahhing over all of the creative ways people come up with to decorate with pumpkins. I've been drooling over all of the photos of glitzed up, painted, studded and sparkled pumpkins. My grandson and I even took a stab at glittering pumpkins over the weekend. We sure had fun (he loves crafting with Nanny!)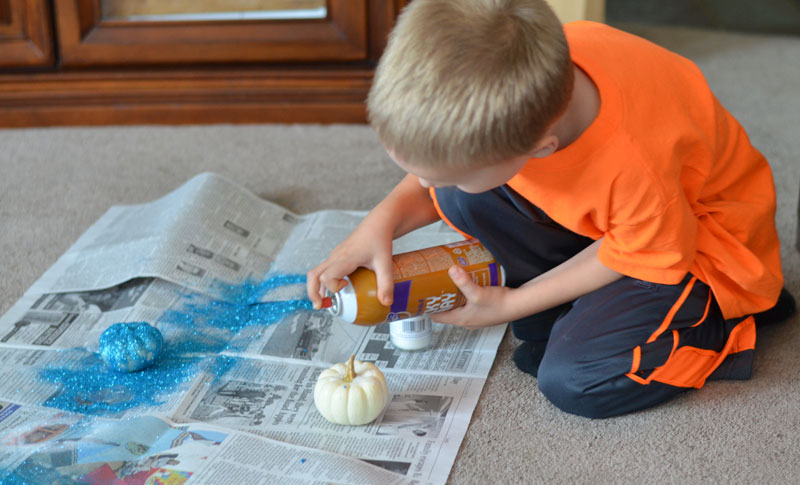 While I like the glittery pumpkins, Jordan took them home and I decided to take the more natural and lazy simple approach to decorating with pumpkins. I put them in a basket.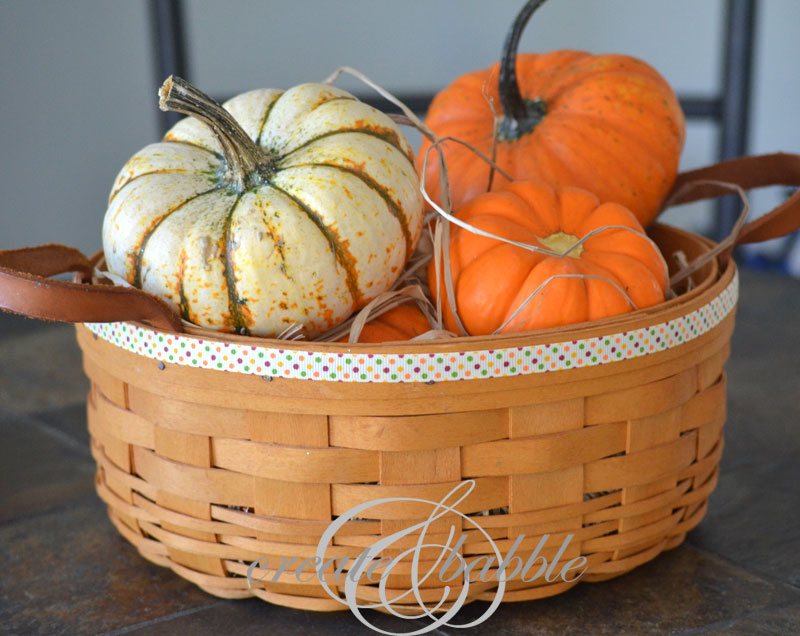 Somehow this basket escaped the paint or washi tape makeover sessions! All I did was add some rafia inside the basket, dumped in the pumpkins and tied some ribbon to the edge of the basket. Nothing fancy, just simple, easy and pretty! And no glitter mess! I've never been one to go all out with decorating for fall (I know, what kind of blogger am I???) so this idea is perfect for anyone who just wants to add a touch off fall decorating simply and inexpensively.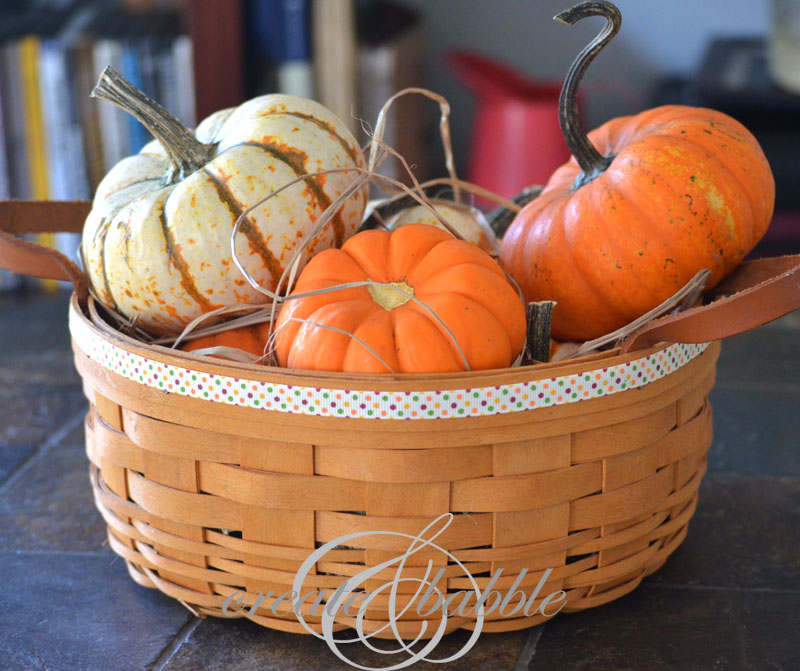 Some times I prefer simple, but I am admiring the beautiful glammed up pumpkins, especially the white ones. What about you? Do you prefer the natural look of pumpkins or the glammed up ones?