I finally discovered washi tape (I know…about time, right?) and here is what I did with it!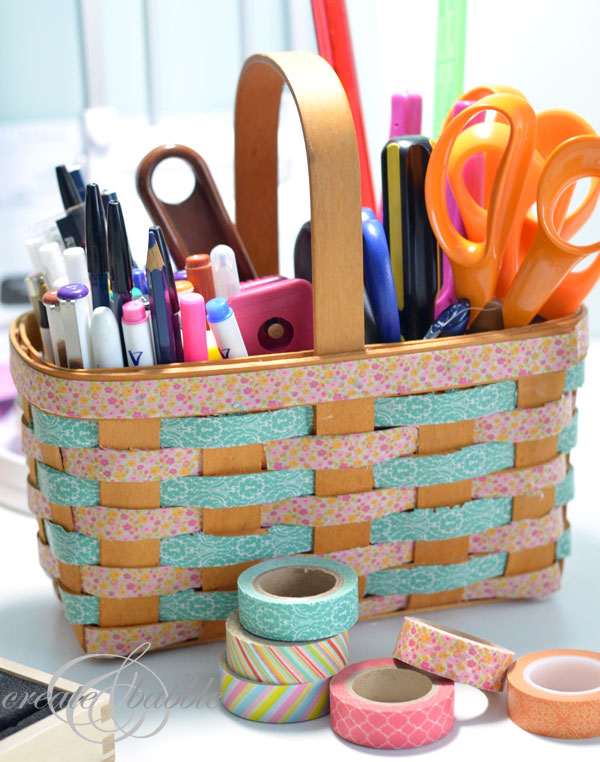 I may be the last craft crafter in blogland to discover the wonderfulness that is washi tape. It was probably about a year or so ago when I first heard of washi tape, but didn't really know what it was or what you were supposed to do with it. So how did I find out the answers to these questions? Well I went to Pinterest and entered "washi tape" in the Search and was amazed by the all the creative, fun ways to use washi tape! Go ahead, do it and be ah-mazed!
A few weeks ago, Pick Your Plum had a deal on washi tape and that was my chance to get a variety of washi tape for a great price. I had no idea at the time what I was going to do with it, but I liked the colors and patterns and knew I'd come up with something. When the package of washi tape arrived, I immediately ripped open the package (as I always do when my Pick Your Plum package arrives!) and took the rolls of washi tape up to my craft room and dumped them on my desk, right in front of this basket that holds my pens, scissors, rulers – all the tools that I use on a daily basis. It hit me immediately: washi tape the basket!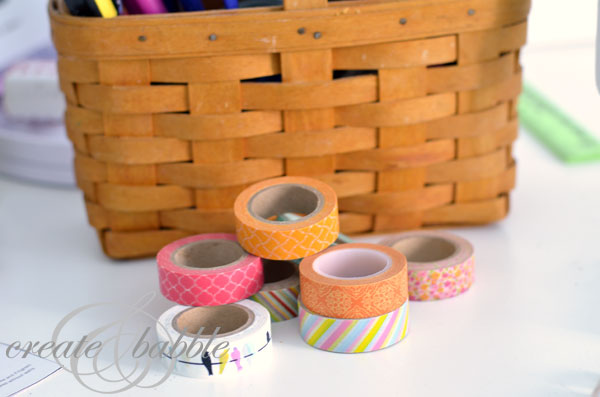 I don't know how many of you are familiar with Longaberger Baskets, but I have a ton of them. I use them for all kind of storage solutions, but they are a little plain. (In fact, I've spray painted [gasp!} more than one of them!). Now that I've discovered washi tape, no basket will be safe from me!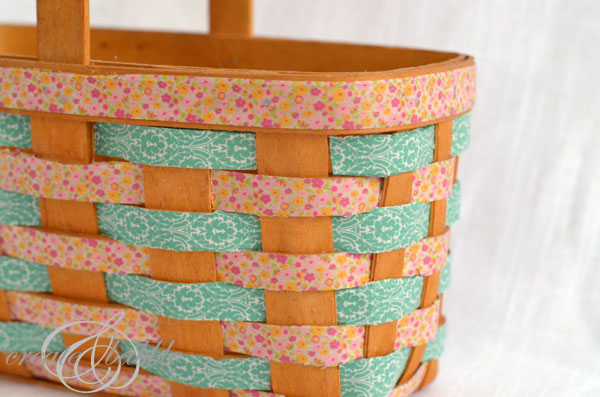 It may look like the washi tape is weaved through the basket, but it's not. I just cut lengths of the tape a little longer than the section I was covering and pushed the ends under each splint (I think that's what the vertical pieces are called). It was a very easy project and I love how it turned out.
How about you? What have you decorated with washi tape? I'd love to see how you used it!
Linking up to these great parties: