Welcome to Part 2 of my DIY Kitchen Makeover.
I am happy to say that the cabinet painting is done, done, done! Whew! And this lovely wallpaper border is history!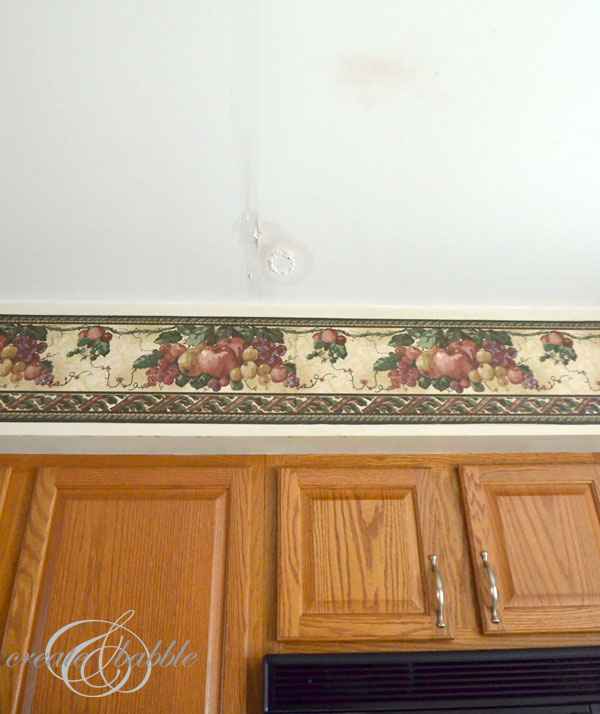 You see it, don't you? That big, ugly sign of a leak on the ceiling?
Yes, it was a leak, and the culprit was in the bathroom upstairs directly above the kitchen. It looks like the shape of the bottom of a toilet doesn't it? Yep, so we had to take a break from kitchen remodeling to address that issue. We are now the proud owners of a brand-spanking new toilet. That meant $425 of my kitchen makeover budget is gone. And while the plumber was here, for the heck of it we asked for an estimate to replace the shower with a tub/shower. Yes, that's right folks, there is NO BATHTUB in my house (yet). And there won't be any time soon. The estimate was way higher than we expected.
Now we could stop the kitchen makeover and get the tub. Which would mean just painting the kitchen walls and calling it done for now. No new counter, backsplash, appliances or flooring. Decisions, decisions. Bathtub or renovated kitchen? We went with the kitchen. I've lived without a bathtub for the last five years. I can wait one more. The kitchen is already started and I want to finish that first.
Back to the kitchen. And the red wall.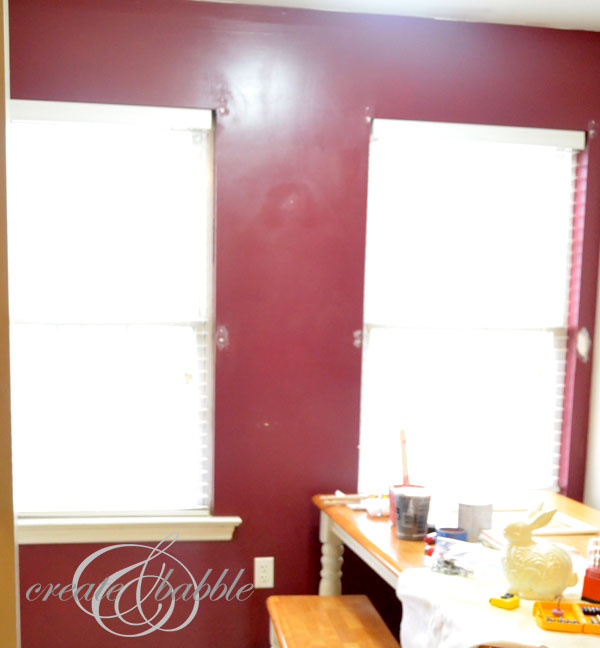 It's really red isn't it? More than red. Burgandy or wine is more like it and IT IS DARK. So at the advice of the paint people at Home Depot, I got a can of primer and had them tint it gray so that I wouldn't end up with pink walls.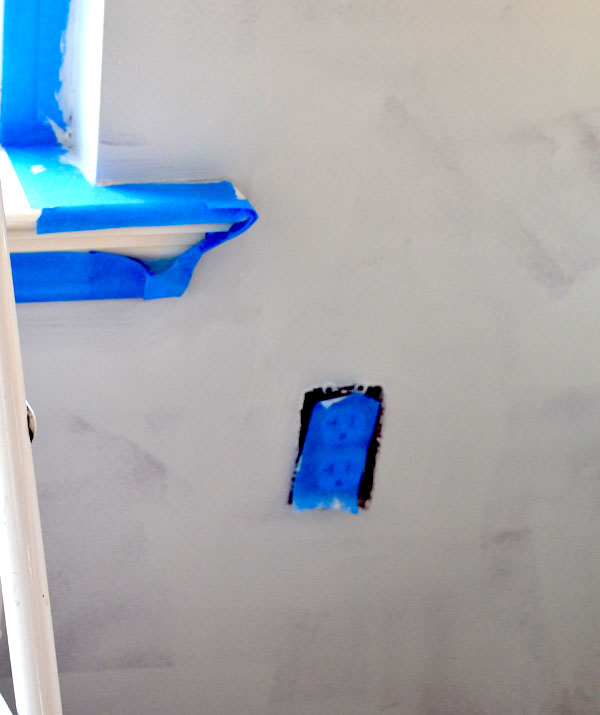 That's with just one coat of primer and I'm pretty impressed with the coverage. I used Zinssers Primer.
What's next? Another coat of primer on the red wall, sand and prepare the bulk head for painting and decide on a paint color for the walls. I think that's the hardest part of this whole project: deciding on paint colors. I'll probably play it safe and go with a neutral light gray and add pops of color here and there. Like on this pantry door.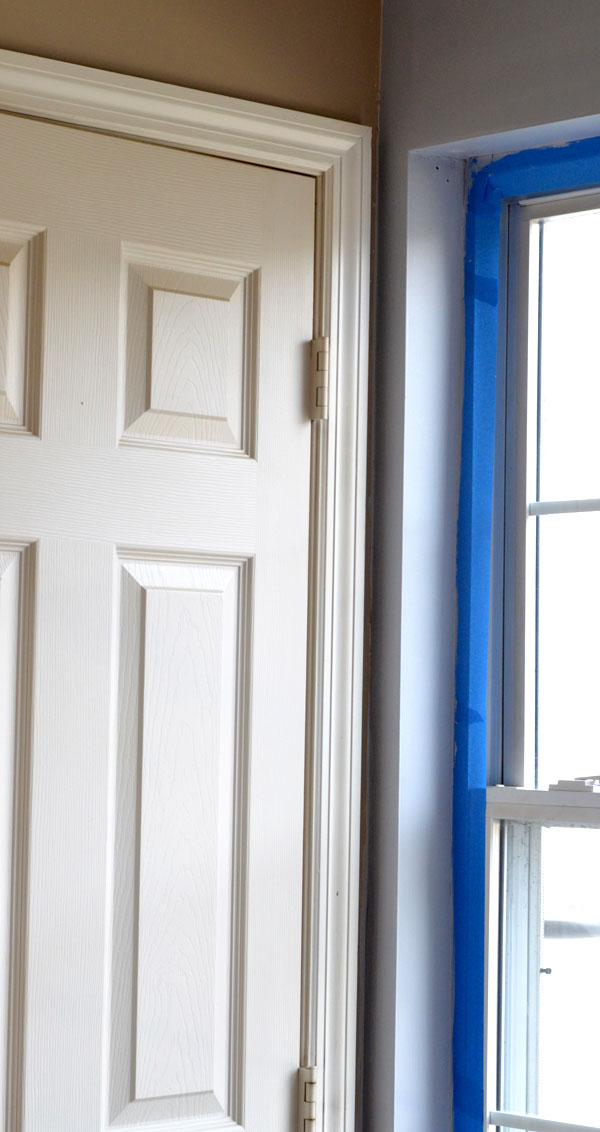 I'm thinking a happy, apple green maybe?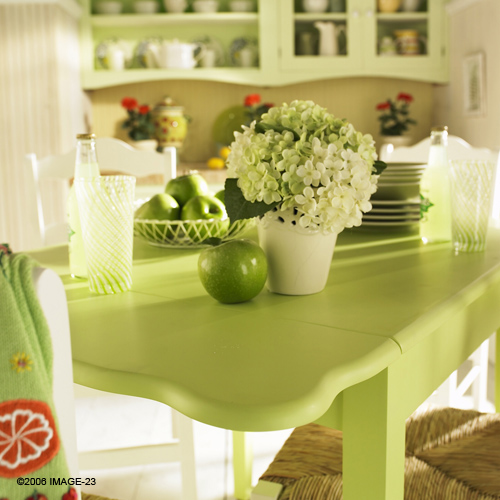 I love that color!
And that's where I am in the process of my kitchen makeover. I have to make you look at one more photo of my painted cabinets! I'm just so happy with how they look!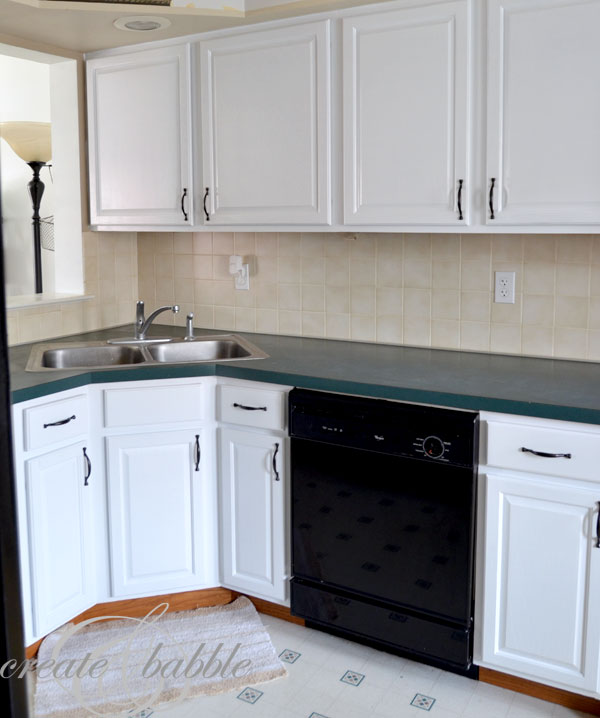 Just pretend the counter is granite and the backsplash is glass mosaic!
If you missed the cabinet painting post, you can read all about that in Part 1.