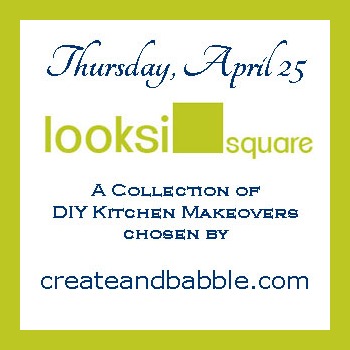 I am so excited! For the past three weeks I've been scouring the internet, stalking reading my favorite blogs and perusing Pinterest. Wait, I do that all the time! But this time was different. I wanted to round up the best Kitchen Makeovers and feature them all in one place.
Today on Looksi will be my curated collection of DIY Kitchen Makeovers. I can't wait for you to see them. Get ready to be blown away. Be sure to click on each photo and see all the before and after photos. Everyone loves before and after photos!
I want to shout out a big THANK YOU to the talented bloggers that have allowed me to feature their kitchen! You ladies rock! They have inspired me to makeover my own kitchen. It is still a work-in-progress, but it's getting there. I have learned so much from these bloggers and from many more like them. I CAN makeover my kitchen and so can you!