Anyone else have Longaberger baskets that just don't fit your style any more, or is it just me? There was a time when the mere thought of painting one these baskets was unthinkable, but not any more! It's okay to paint your Longaberger basket. I mean, why not? There's no law that says you can't, right? Remember when I washi-taped a Longaberger Basket? Here it is, in case you missed it. Unless you're a serious collector and think the baskets will hold their value or even increase in value, you might not want to paint it. I, on the other hand just want to use my baskets in a way that fits in with my current decorating style.
Here's the picnic basket before I painted it: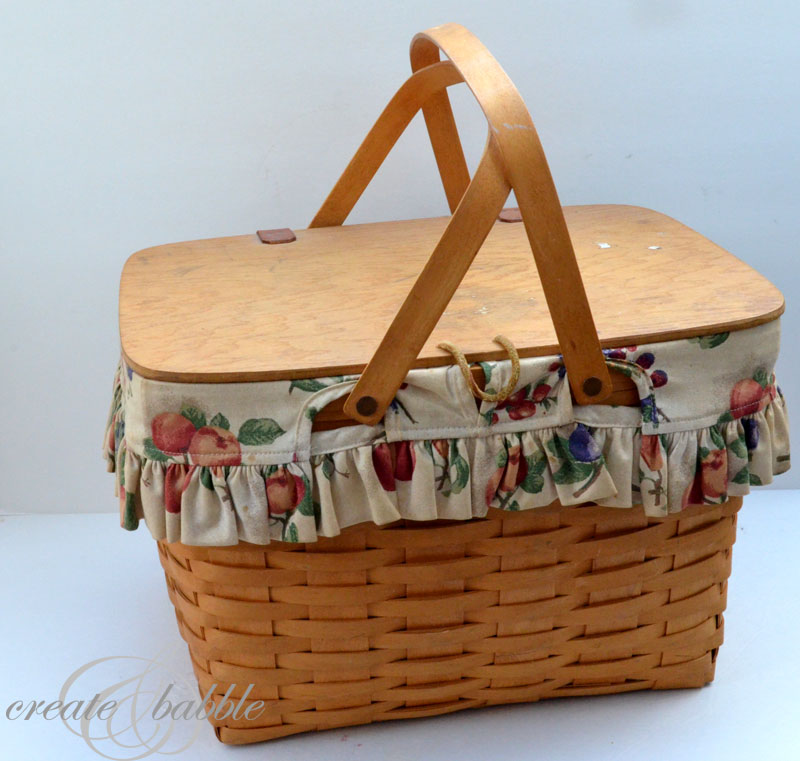 And here it is after I painted it and added a graphic from The Graphic Fairy. I just love that site. Karen has a bazillion graphics and loads of ideas on how to use them. I framed a bunch of them last year and showed them in this post.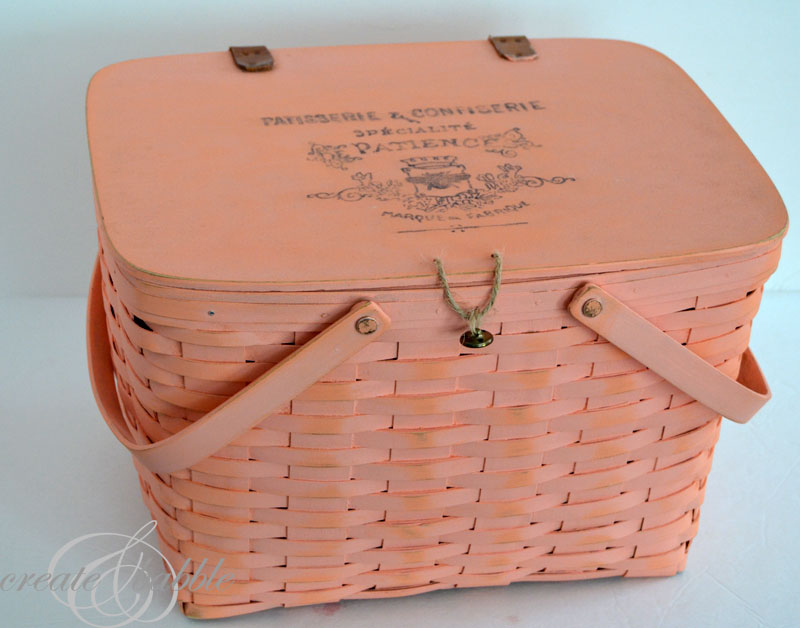 To update my picnic basket, I first gave it a good cleaning (it was a little dusty from being stored in the basement). Then I applied a couple of coats of homemade chalkpaint. After the paint was dry, I sanded the edges to give it a "worn" look.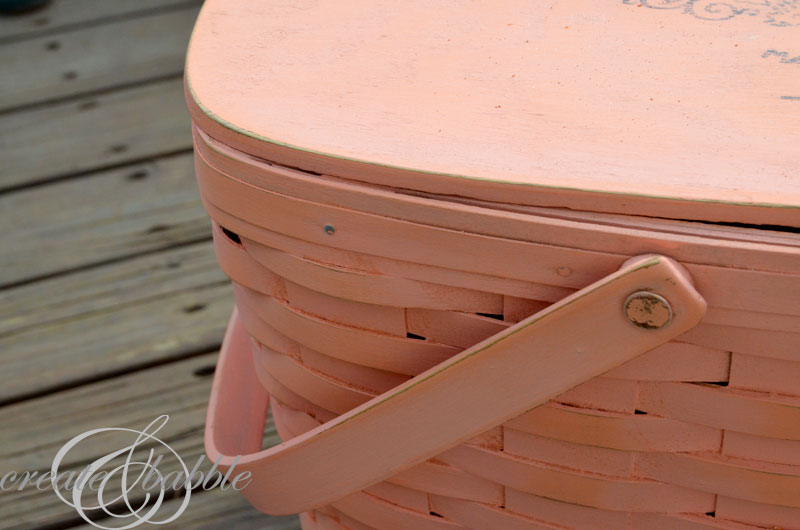 To get the graphic on the lid, I followed this tutorial, but I used regular chalk, a ball-point pen and a black sharpie instead of paint.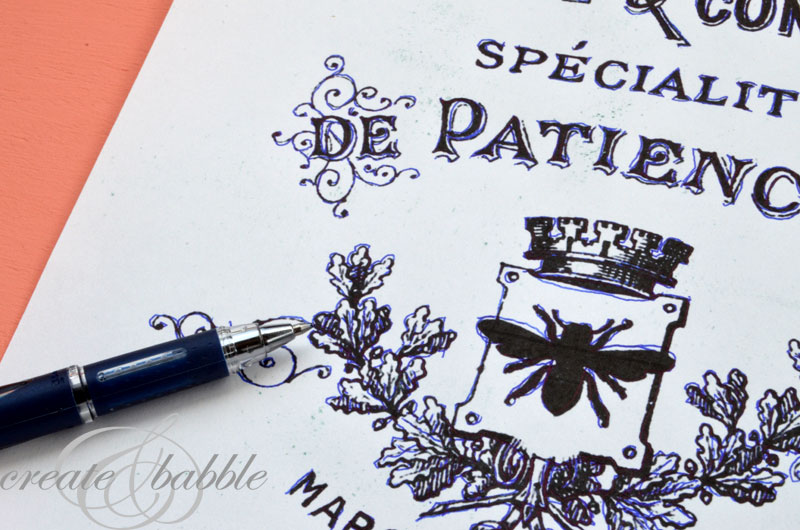 Once the sharpie ink was dry, I gave the entire lid a good sanding so that it looks like the graphic has been on there for years.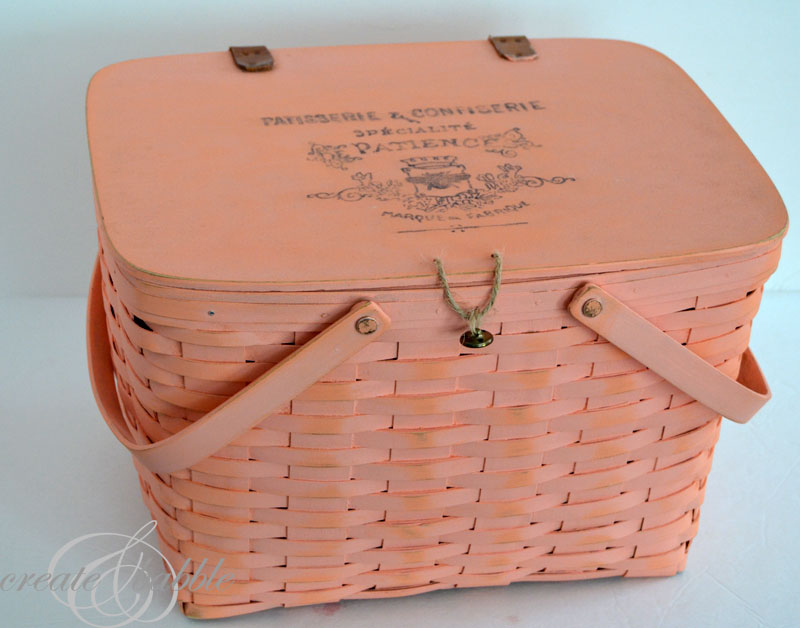 I love the look of my new, old basket! It's picnic time!
Linking here: