Ever since I put the chalk paint project sewing cabinet in the hallway, the blank wall above it has been taunting me. It needed something. As I was reading through some of my favorite blogs, it hit me. The Graphics Fairy LLC has the most beautiful graphics on her site. I've always wanted to use one of her graphics some day. Well today was the day. I did a search for sewing and came away with 6 beautiful photos. I printed them out on photo paper, cut them down to fit my frames, then hung them up above the cabinet (with Command Strips of course). What do you think? I love them!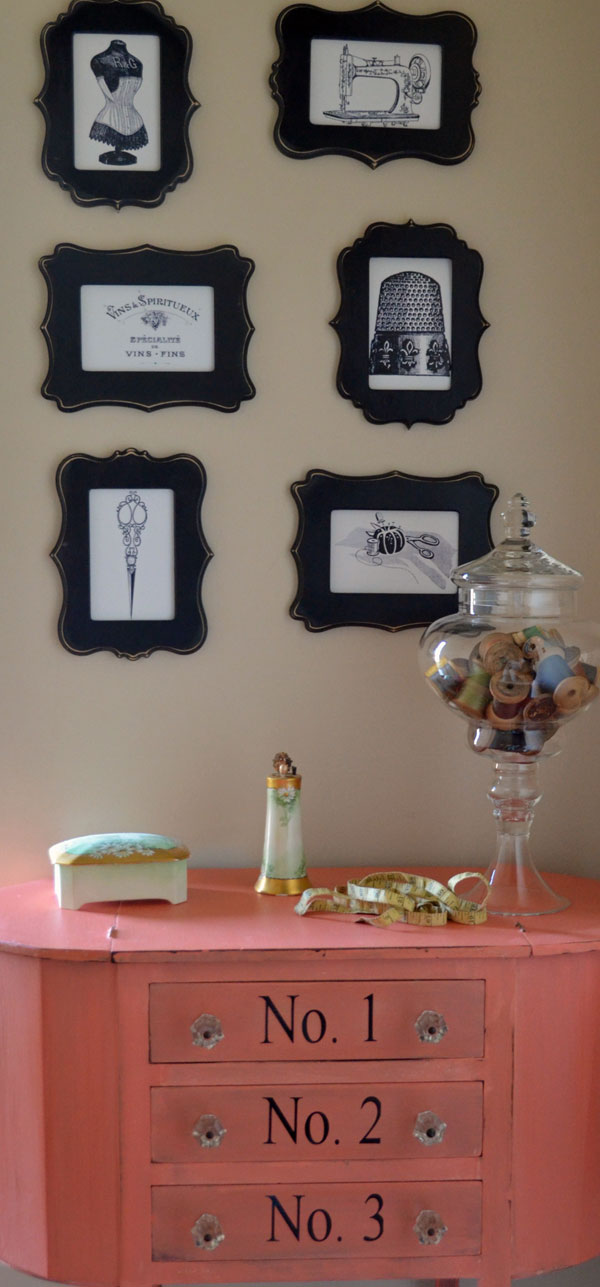 I think they go perfectly with the jar of antique wooden spools of thread.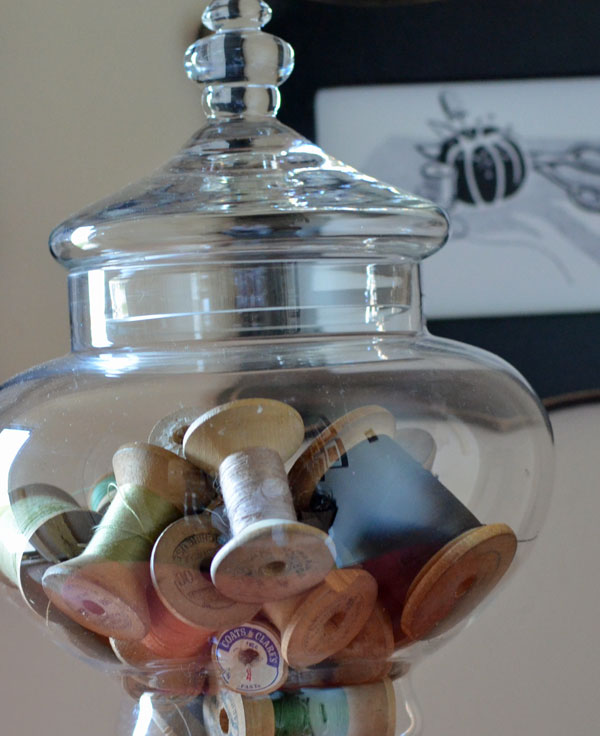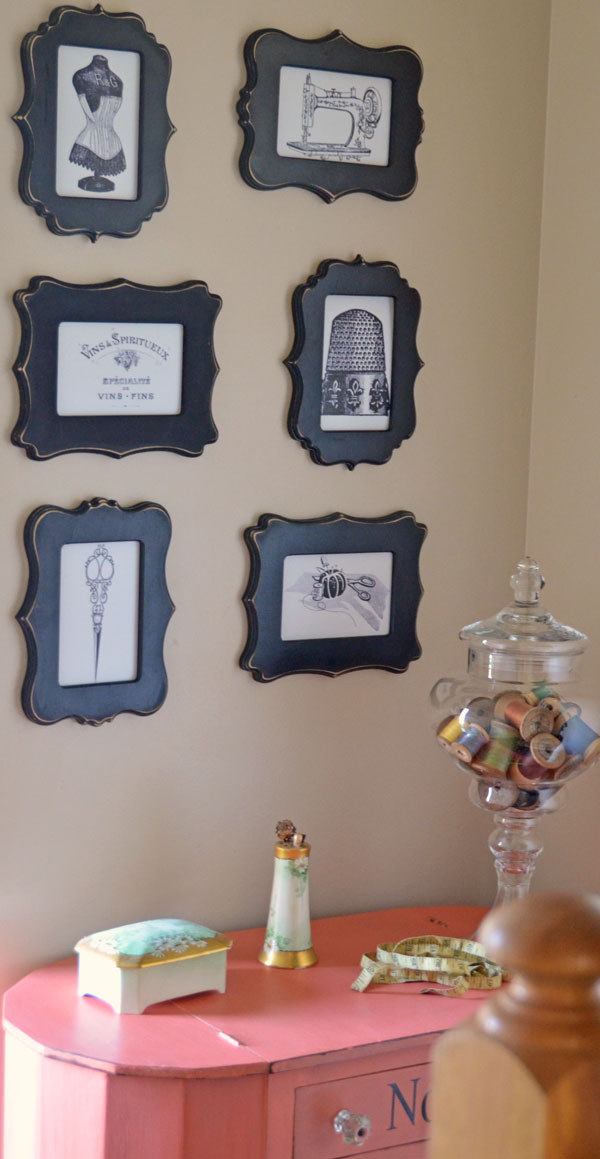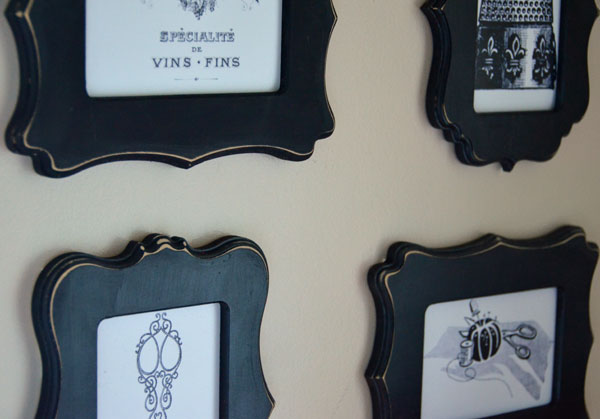 Thanks to Karen aka The Graphics Fairy!