Do you know what your style is? I've been giving this a lot of thought lately as I've been contemplating what exactly I want to accomplish as I decorate my house. Since I bought this house almost five years ago, I've done very little to it in terms of making it mine. I have been living with an orange bedroom (not kidding!) and a red kitchen wall for too long! Like everyone, I flip through magazines, search online, watch HGTV etc, looking for inspiration. I determined my problem: I like everything! Then I came across this site: Fieldstone Hill Design. Darlene has a beautiful site. You must go visit! Darlene suggests creating a style board. At first I thought: What? I can't make a design board – I'm not a professional designer! Where would I start? How do you make one? How do I chose what goes on this style board? I like everything; how can I narrow it down? Well, after reading overcoming decorating paralysis (I most certainly suffer from this affliction), I learned how and so can you.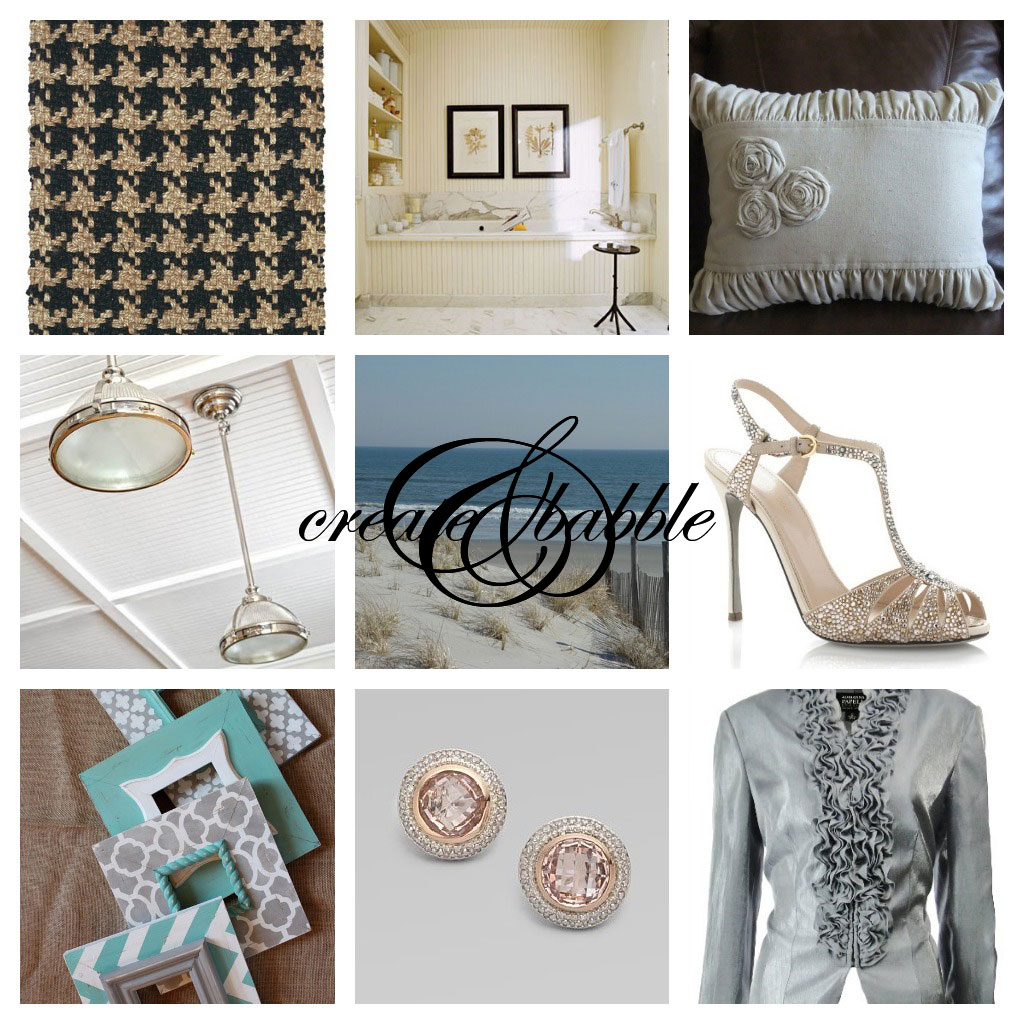 Here is what I learned about my style from making my signature style board:
Yes, I like a lot of things I see
But I was able to narrow my choices by choosing what I love
I seem to favor neutrals with small pops of color (particularly aqua – I love aqua)
I am drawn to textures
The previous owners of this house had no clue of my style
I have a lot of work to do!
I really enjoyed making my signature style board and hope you make one, too. Darlene will show you how – it's easy! She gives step-by-step directions. Oh, and if you do, please let me know – I'd love to see it!