There is no fireplace and therefore no mantel in my humble abode. Sooo, I just pretend that I have one. I have a few areas that I decorate for the current season and holiday.
One is a narrow wall by the front door. Earlier this year, I got these 4 x 6 frames from Pick Your Plum, one of my favorite deal-of-the-day sites. First I painted them black and slightly distressed the edges with a sanding sponge. Then I switch out the contents of the frames to match the season or holiday.
These were for Halloween.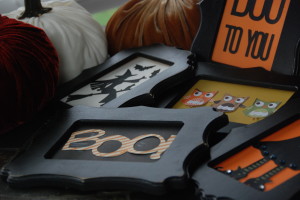 Whatever I make to put in the frame is backed with a piece of chipboard and then taped to the back. All I have to do is change out the artwork and reattach to the Command Strips  on the wall. How easy is that!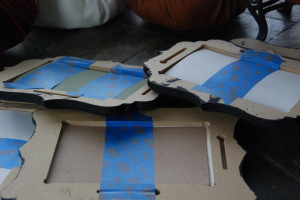 For Christmas, I chose some shapes from the Silhouette online store and made these: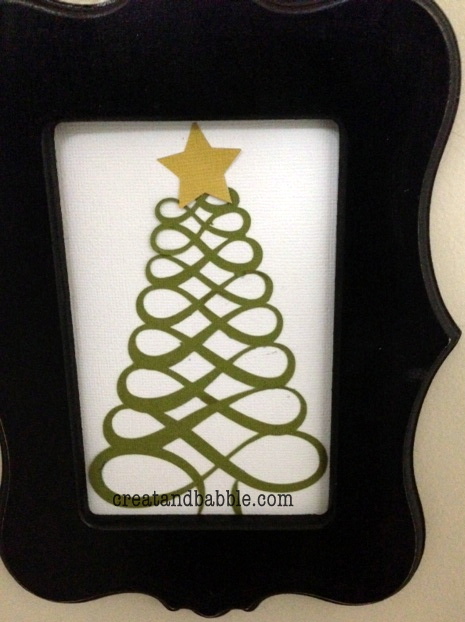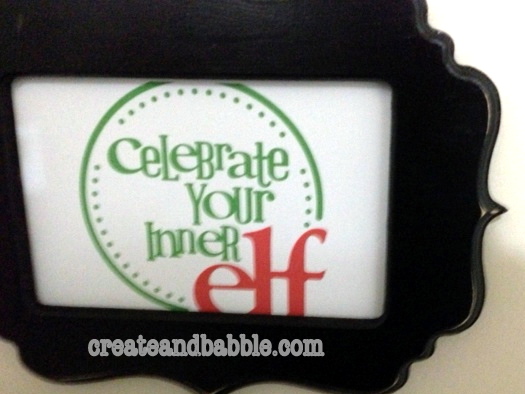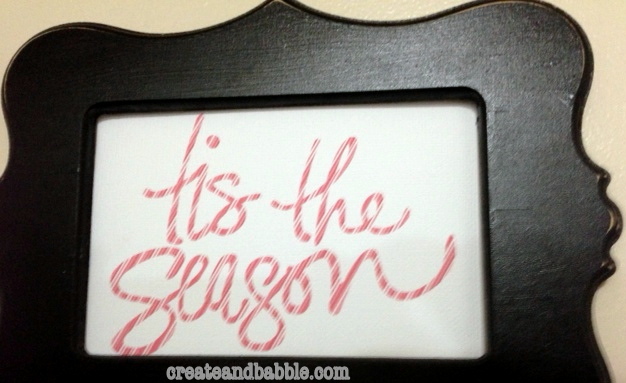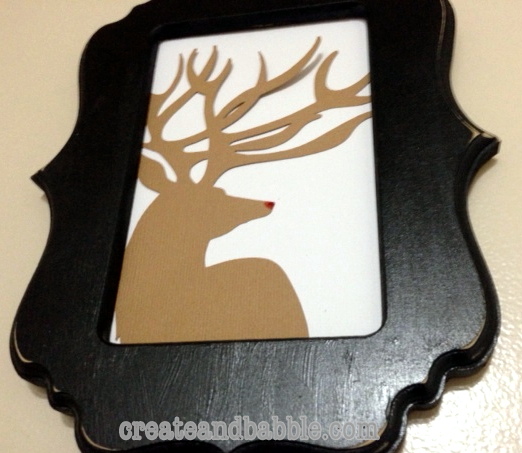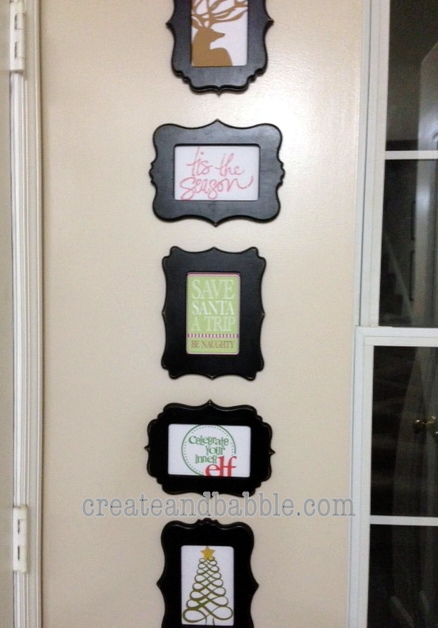 Since they're right by the front door, they're the last thing I see before leaving for work – something fun and festive to make me smile : ) And yes, I need something on that window. I've got my thinking cap on! Stay tuned! Are you decking your halls this weekend?