You may remember from this post that there is a small, bare window beside my front door. It's only about 20″ wide and I've never hung any window treatment over it. I thought about it a few times, but was never really sure what I wanted there. Privacy isn't an issue since it's such a small window and there is a small evergreen tree right in front of it on the outside. Well, with all the Christmas decorations surrounding it, that window immediately stuck out like a sore thumb and needed some attention. I knew I didn't want to decorate it Christmasy – it would be bare again in a week or two. So I came up with the idea of decorating it for winter. Snowflakes!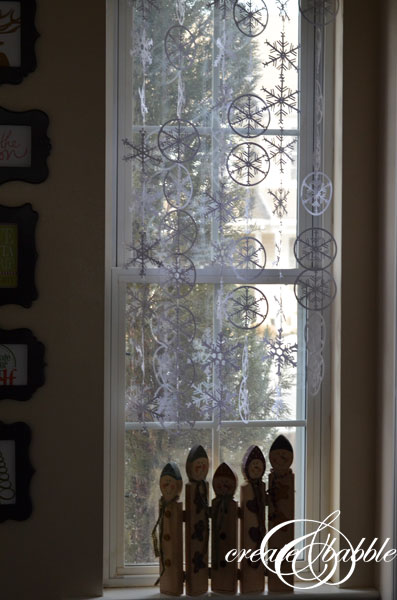 Here's how I made it:
I made white snowflakes using my Silhouette Cameo. I found a snowflake file in the on-line Silhouette store and enlarged it to fit on a 12 x 12 page. Once I had them all cut out (all 50 of them!), I strung them together with needle and a strong thread making 5 strings of 10 snowflakes each.
I covered a tension curtain rod by wrapping it with blue and white bakers string, then tied on the strings of snowflakes.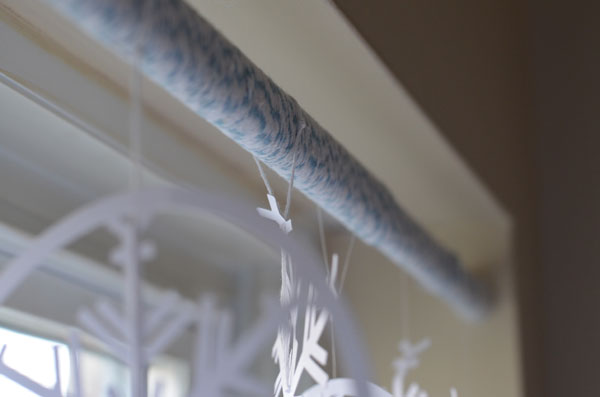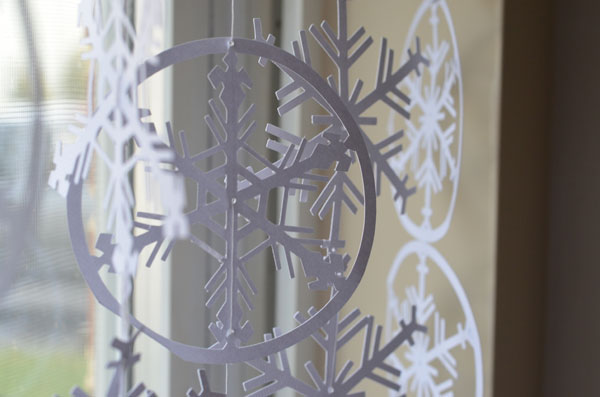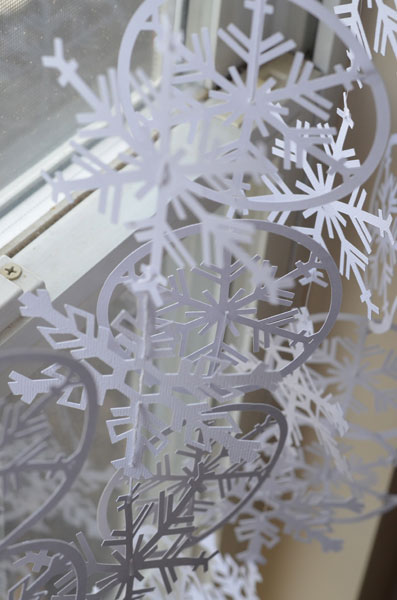 I like how it looks almost like lace and how the snowflakes slowly spin.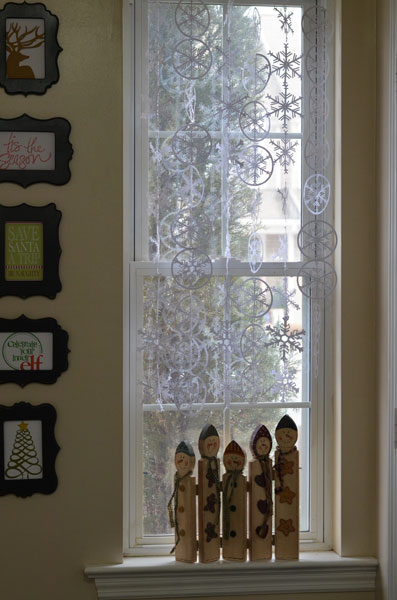 Linking up at Happy Hour
and also here: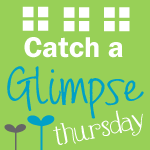 8 Comments