I have to say it. This is an ugly clock. I didn't think so when I bought it. It was an impulse buy…I needed or wanted a clock for the kitchen wall and thought it would look good and the price was right. But as soon as I brought that clock home, I knew it was a mistake. But it hung in my kitchen for a year or so until I finally decided to do something about it.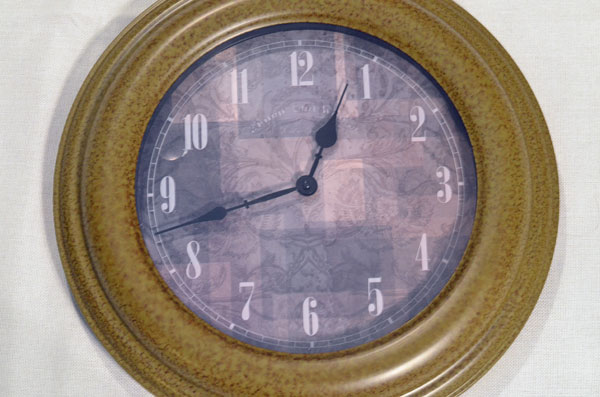 Here was my inspiration: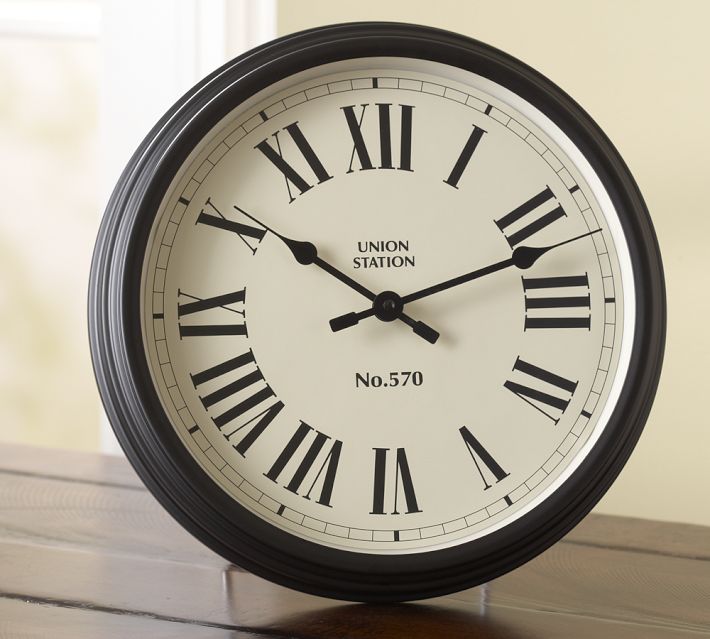 source
I knew it wouldn't be a big loss if whatever I did to it didn't turn out. So here's how I made over my clock. I simply took it apart and spray painted the outer cover with black spray paint. Then I gave it a quick coat of a spray gloss sealer.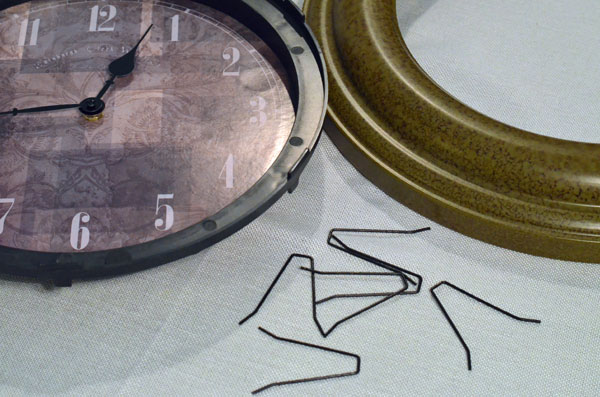 Using my Cameo  I drew a circle shape and sized it to the size of my ugly clock. I filled the shape with a pattern that looks like old, gray, weathered wood (patterned scrapbook paper would work also).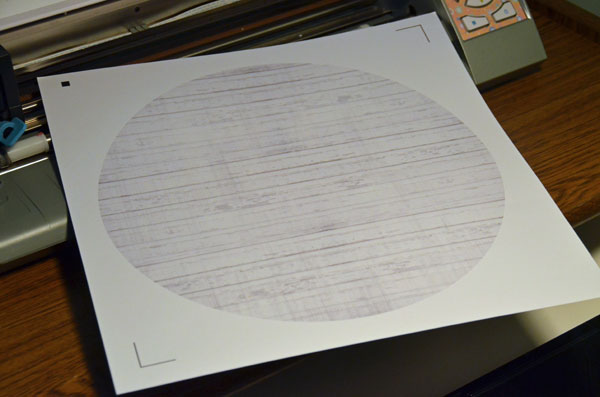 Next, I found a clock face file with roman numerals from the online store, cut them out of black vinyl and put them on the circle. Then I put it all back together and here it is: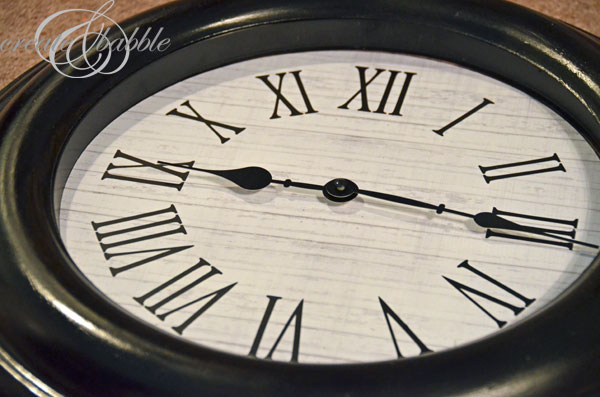 Before and after: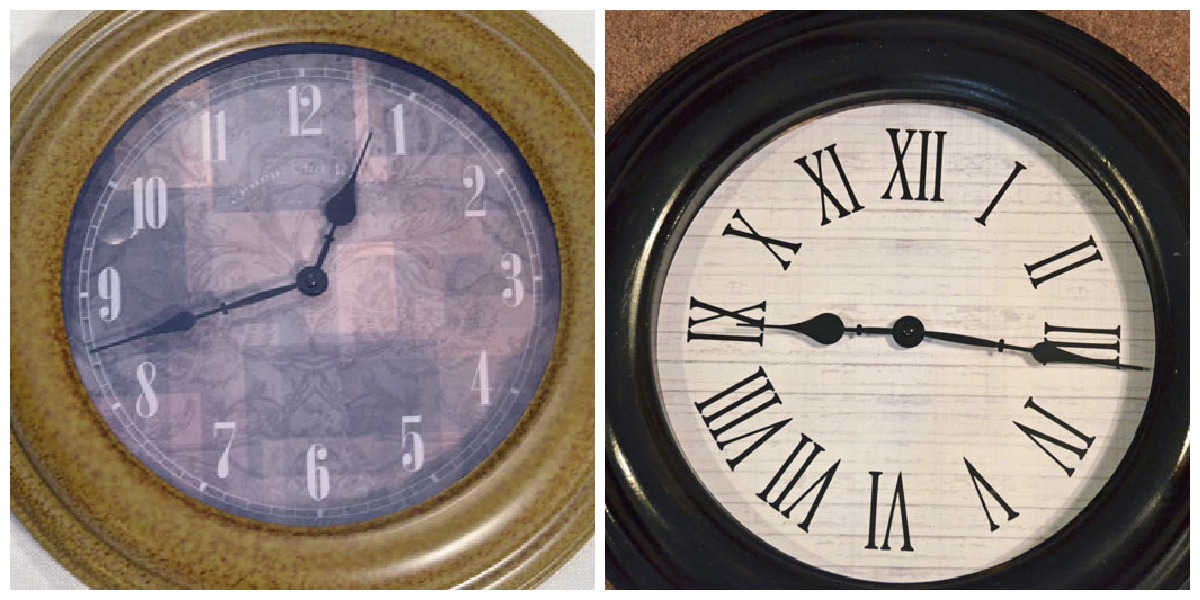 And one more of my "new" clock: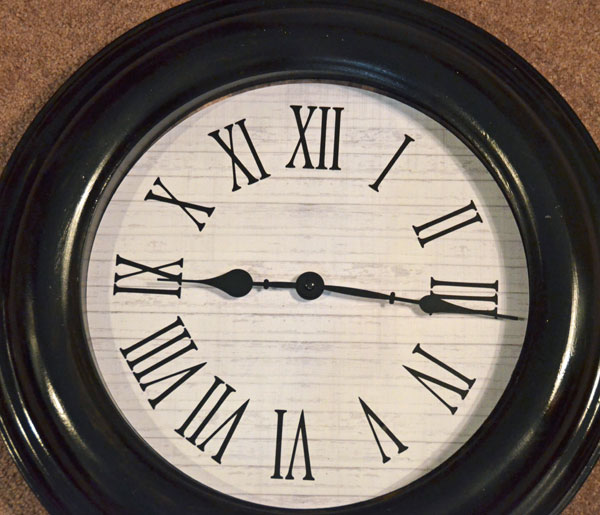 Much better!  Got anything in your house that needs a makeover?
Linking up: