It is so easy to transform an old, dated, but still functional piece of furniture with paint. I'm sure many of you remember when hunter green was THE  color in home decor back in the '80s.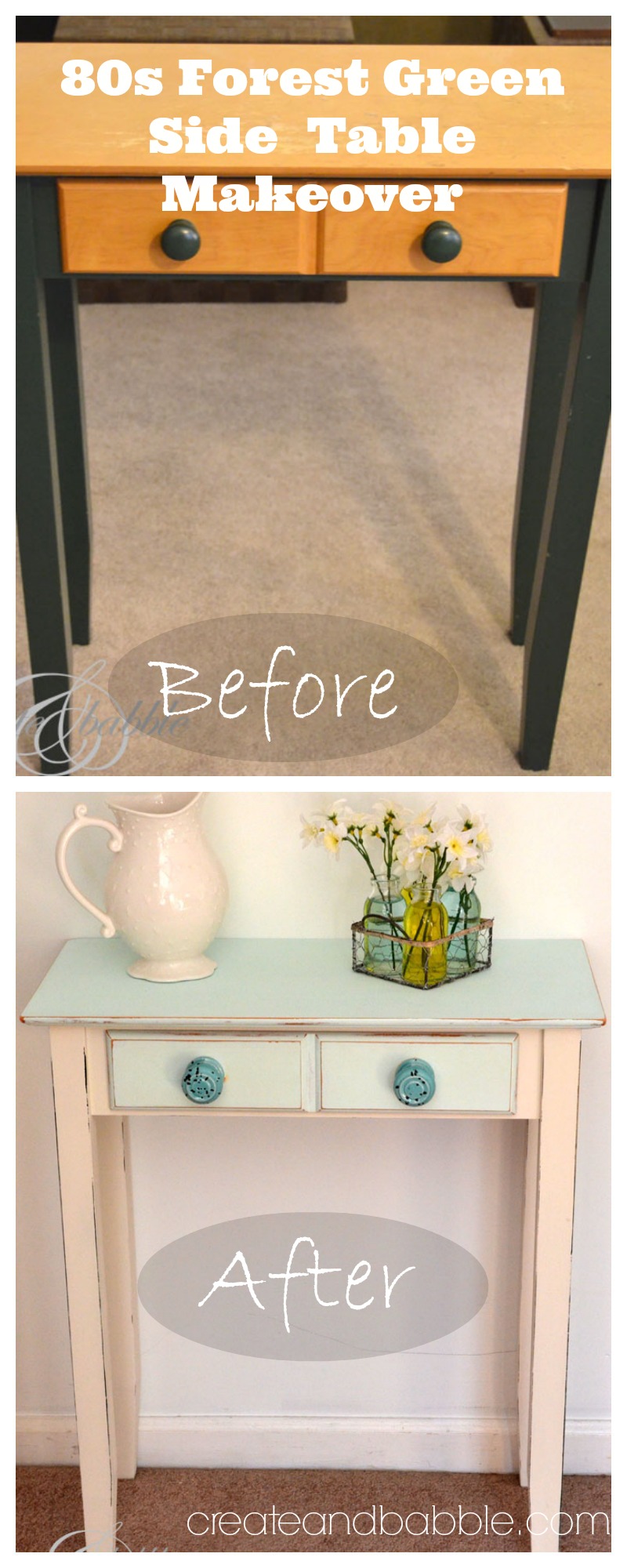 This old table has been my bedside table forever. I don't know what took me so long to paint it. I guess because my bedroom makeover has taken a backseat to the kitchen remodel (that is still in progress….ugh). I finally got tired of looking at it.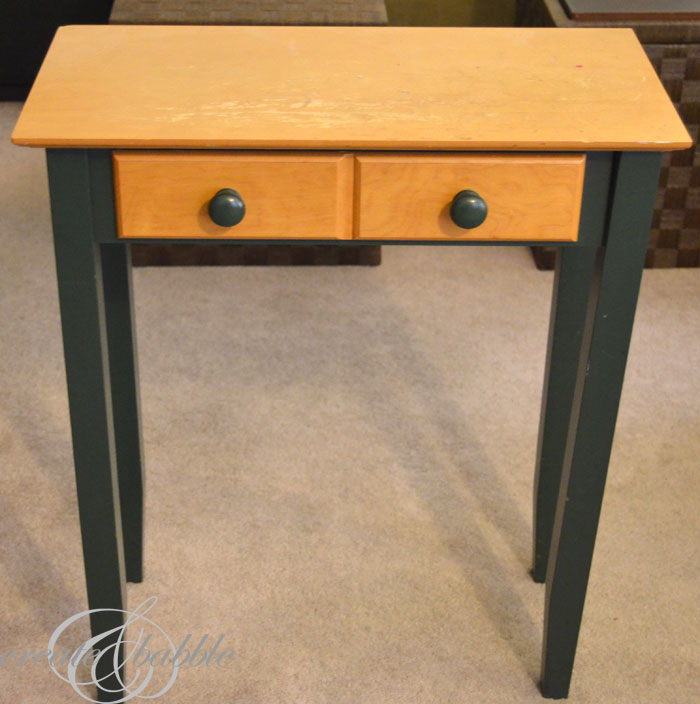 This photo shows the scratched, water-ringed top. Lovely, huh?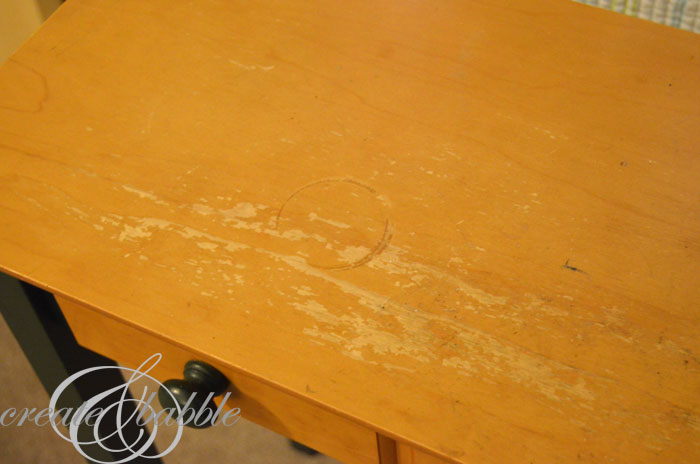 Using some leftover latex paint, I mixed a small amount of homemade chalk paint. Why chalk paint? Because no sanding is required. I just cleaned the table with a water and vinegar solution to give it a good cleaning. Then I painted the top and drawer front in Benjamin Moore's Barely Teal. I used an off-white paint for the base and legs.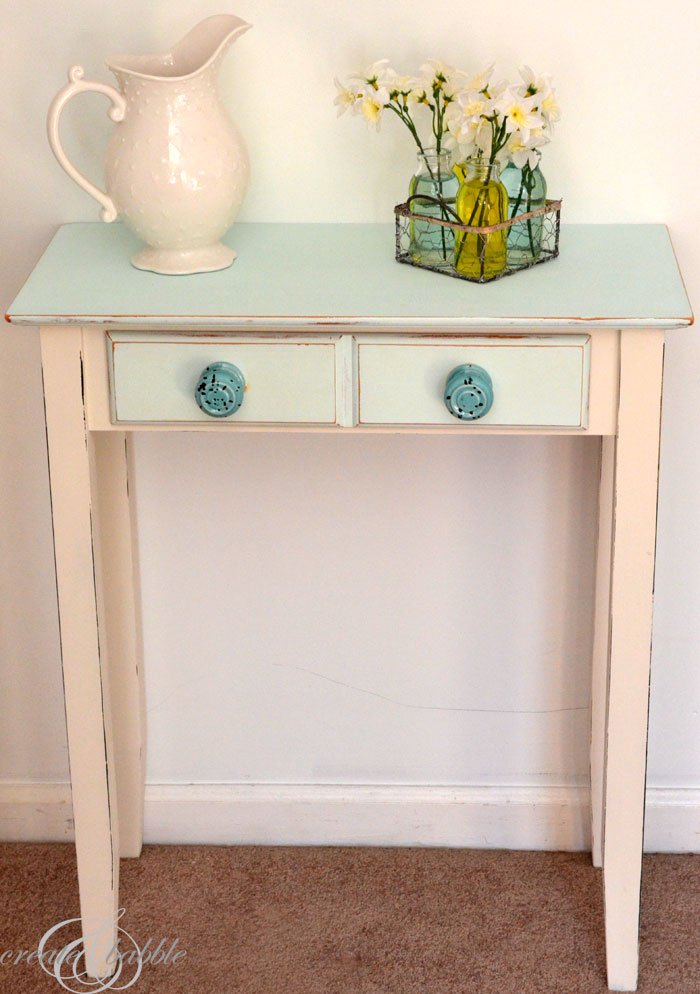 After the paint was dry, I distressed the edges with a sanding sponge and then applied some furniture wax.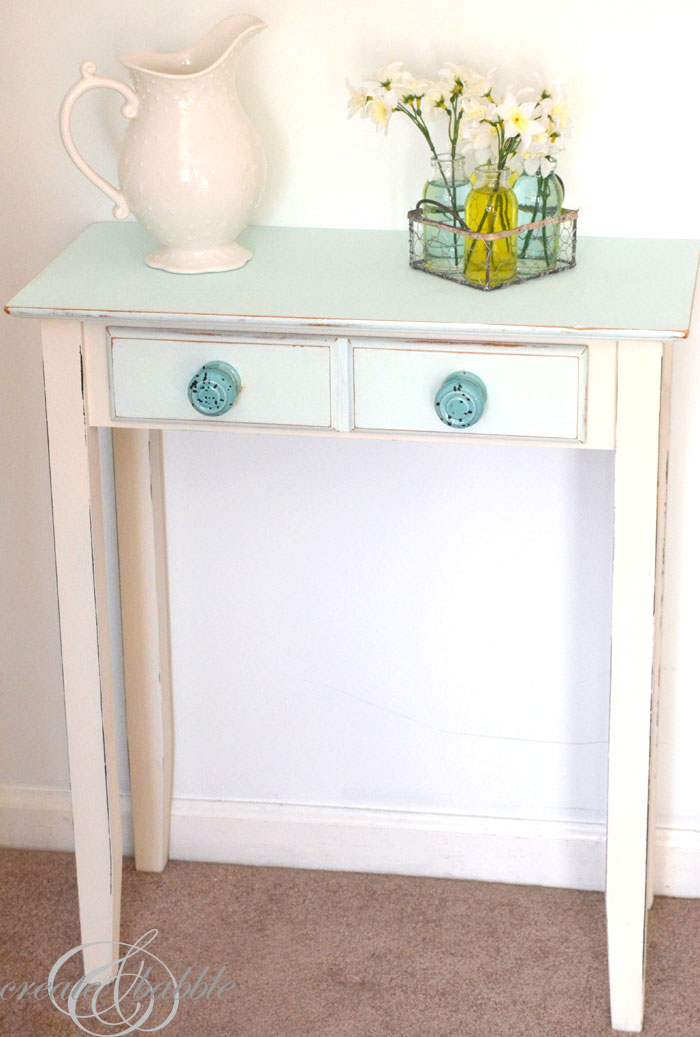 The knobs were in a Pick Your Plum grab box from last year. At the time, I had no idea when or if I would ever use them, but I think they're perfect for this table. I'm glad that I remembered that I had them!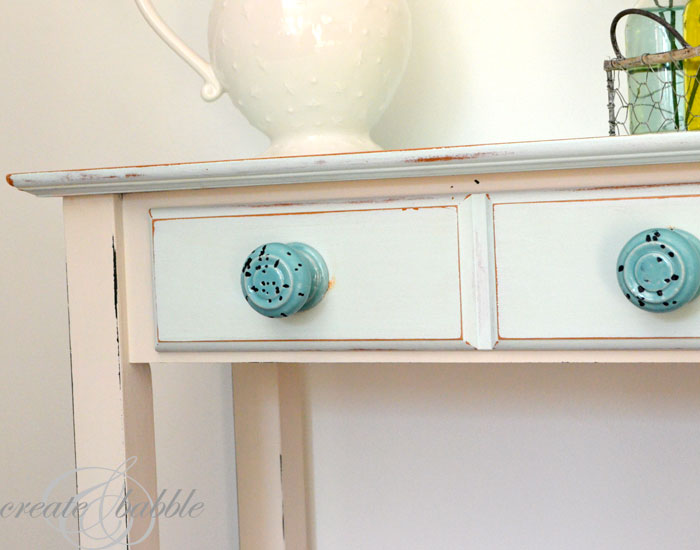 Since I already had the paint left over from other projects and the knobs were in a stash of things I thought I'd never use, I'm calling the cost of this table makeover free!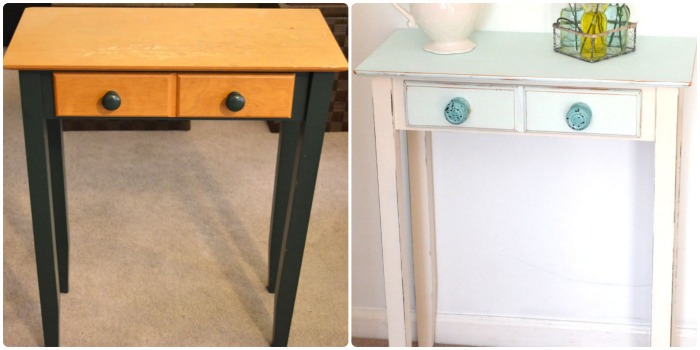 Quite a difference! I think I know what the color scheme of my bedroom will be (when I get to it)!
I just love dramatic furniture makeovers, don't you? It still amazes me what a little paint can do. Serena's China Cabinet Makeover is another fabulous example.