This lamp was in desperate need of a makeover. I've had it forever and it doesn't really fit my style any more. But since I can't go around replacing everything in this house that doesn't quite suit my taste, I knew I could give it a new look with one of my best friends: Spray Paint.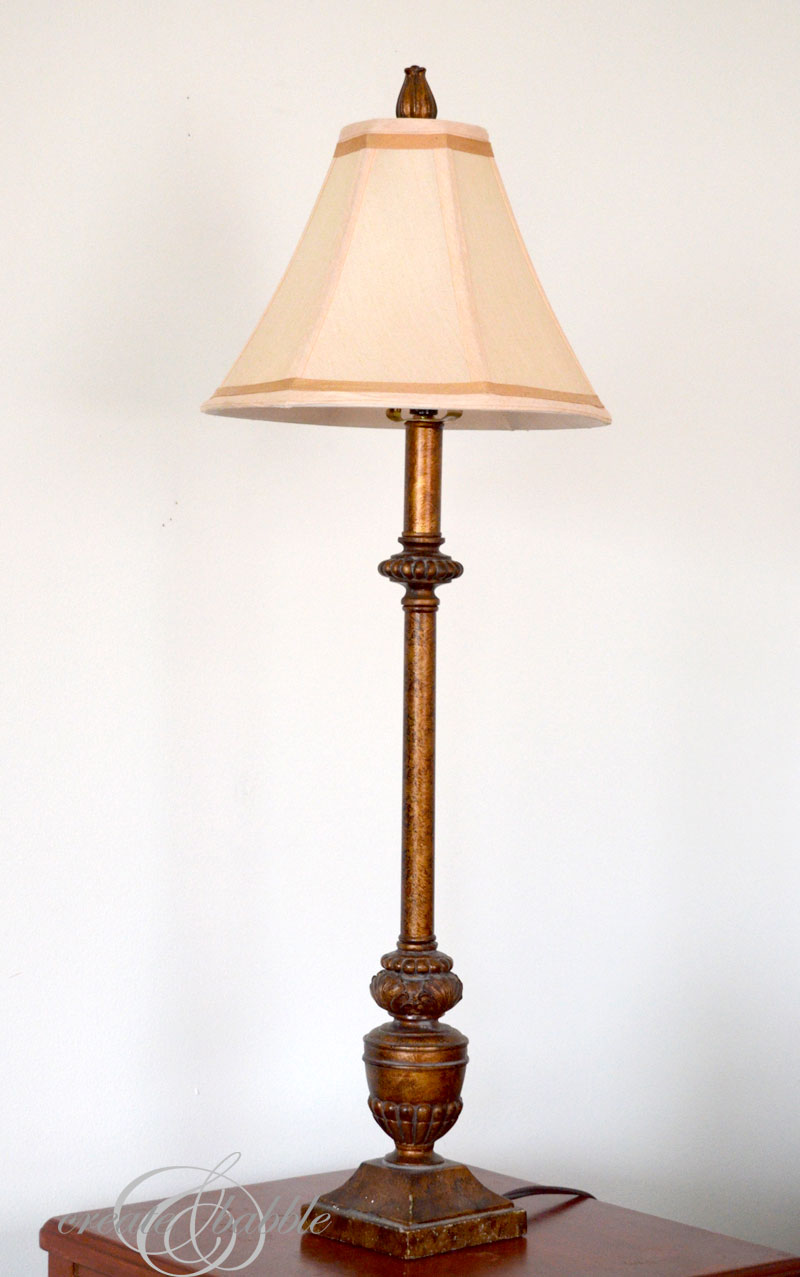 This was a really quick and easy makeover. All I did was remove the shade, tape off the top and electrical cord, and spray away with a can of Krylon white spray paint. It took about three light coats.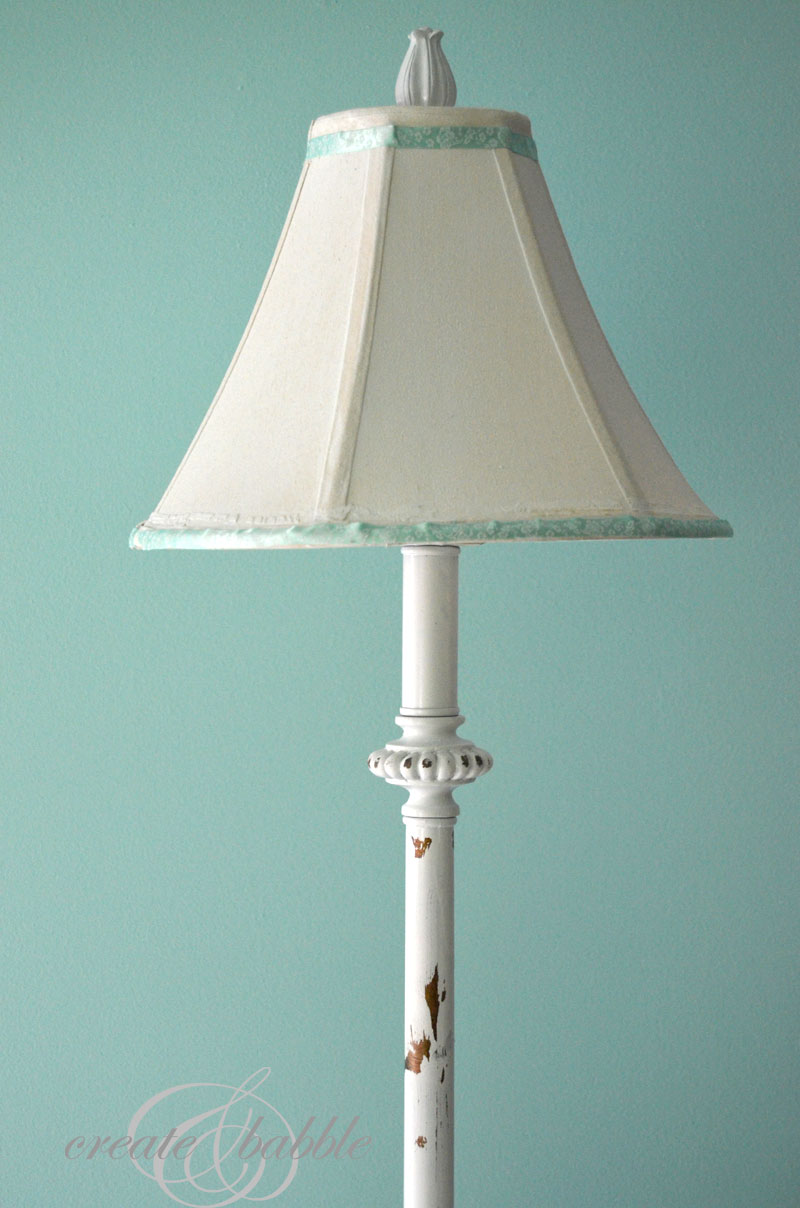 The distressed finish is from a happy accident. I was experimenting with applying washi tape to the base but decided I didn't really like the look so I removed it. And yep, you guessed it…it removed some of the paint. But I like the look, so I went with it. I distressed it more by going over the lamp with a sanding sponge. I love how it turned out!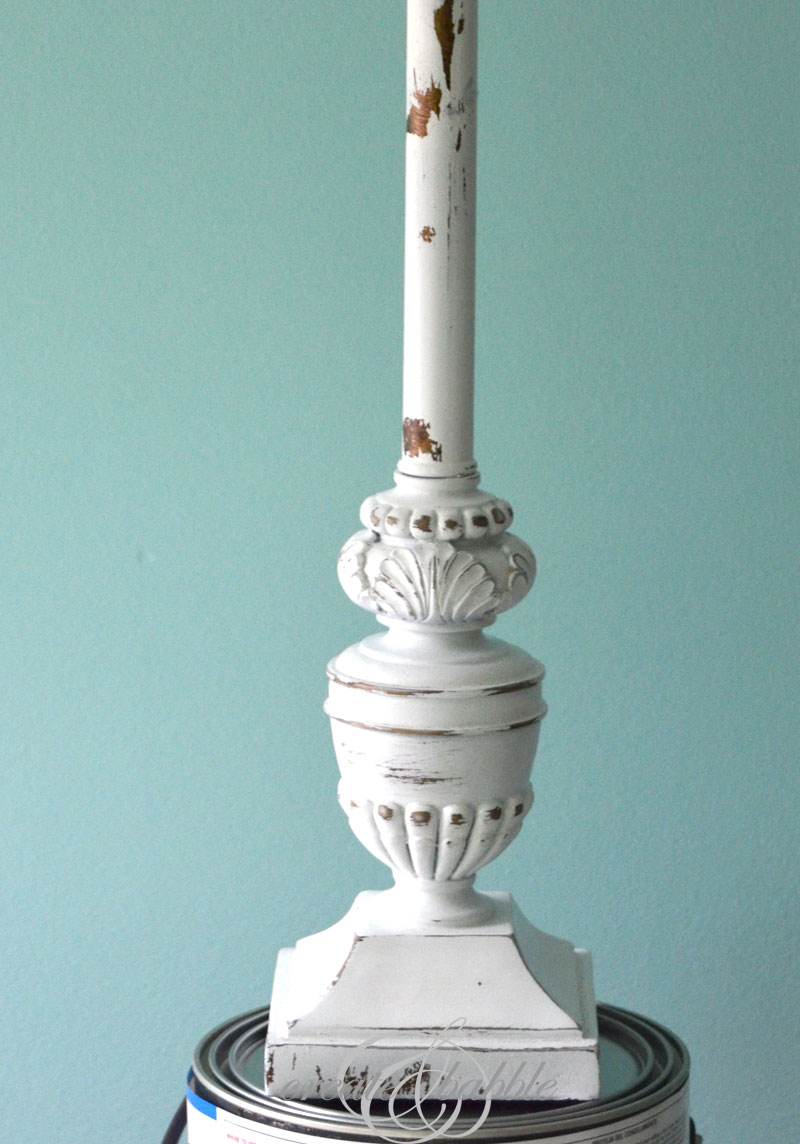 As for the shade. After I removed the trim, I painted it with some leftover white latex paint! Using a spray bottle, I lightly misted the shade with a little water and then brushed on the paint. I glued on some ribbon from my stash to give it a finished look. It will go perfectly on the side table that I painted last week.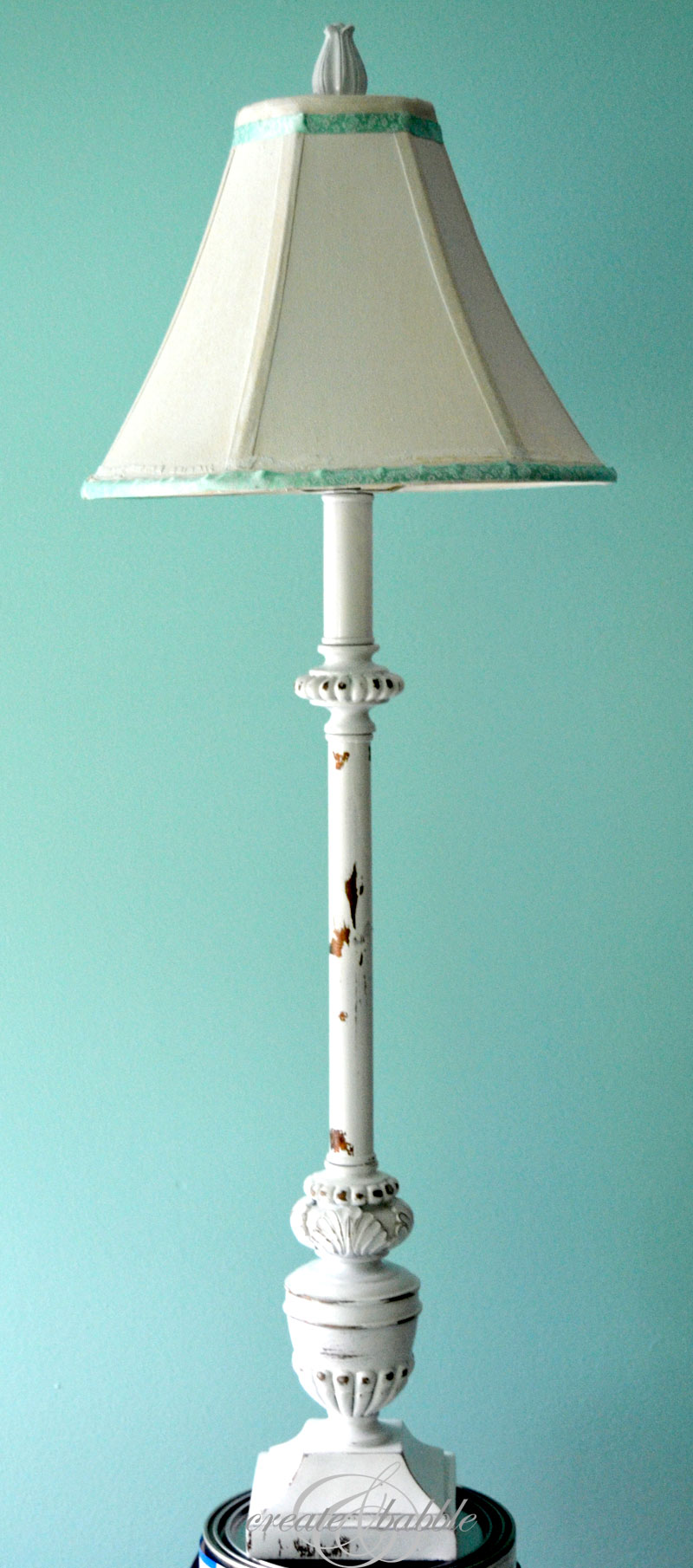 Here's a before and after. Hard to believe it's the same lamp!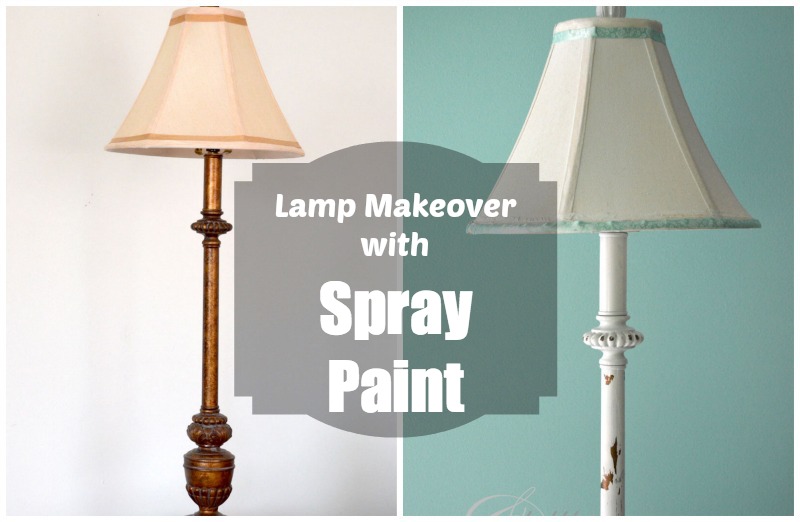 It's amazing what a little spray paint can do!
Linking up here: