Now here's something you won't find very often on this blog. A recipe. The reason: I don't really like to cook. It's not the actual act of cooking that I mind; it's more about the preparation and the mess. It's time-consuming! And I'd just rather be painting something, decorating, crafting, cleaning, doing laundry, riding my bike….you get it ; ) But when I come across a recipe that I love I'm going to share it!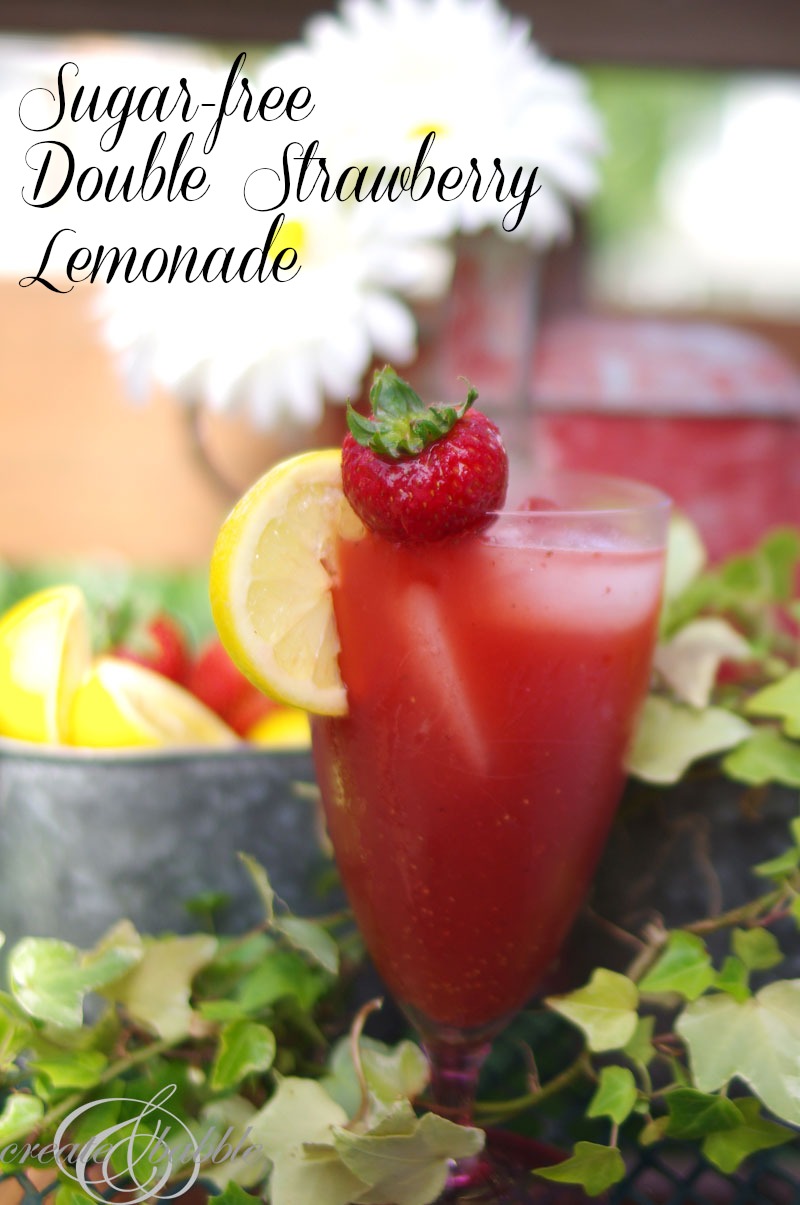 Here's my recipe for a sugar free version of a strawberry lemonade adapted from this recipe. Yes, the title says "double" strawberry. I used twice as many strawberries as the original recipe called for (I like strawberries better than lemons ; ))
Ingredients
2 pounds of strawberries, hulled and cut in half

1 cup freshly squeezed lemon juice (I used about 8 lemons)
1 tablespoon lemon zest
2 cups water
1/2 cup Truvia (or equivalent of your favorite sugar substitute)
2 cups sparkling water
ice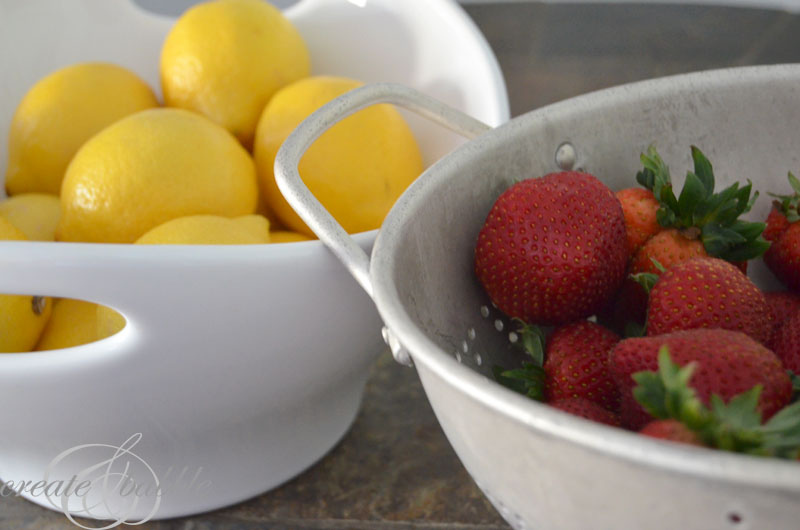 Combine water and Truvia in a small saucepan and bring to a boil. Stir until Truvia is dissolved. Reduce heat and stir in the lemon juice and lemon zest. Remove from heat and allow to cool. Pour lemon mixture through a strainer into a mixing bowl.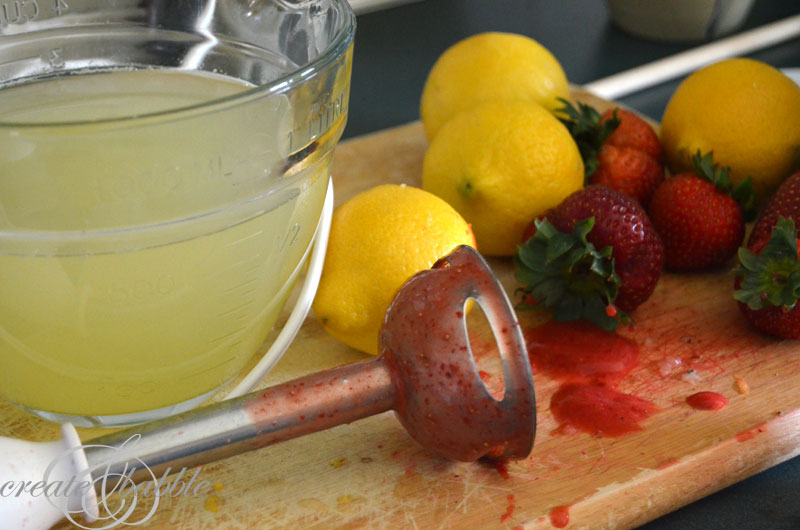 Puree strawberries with a blender (I used an immersion blender) and strain to remove seeds. (Note: the strainer I used did not catch all of the seeds)
Add the strawberry puree to the completely cooled lemon mixture and stir well.
Chill
Add the sparkling water, pour over ice and enjoy!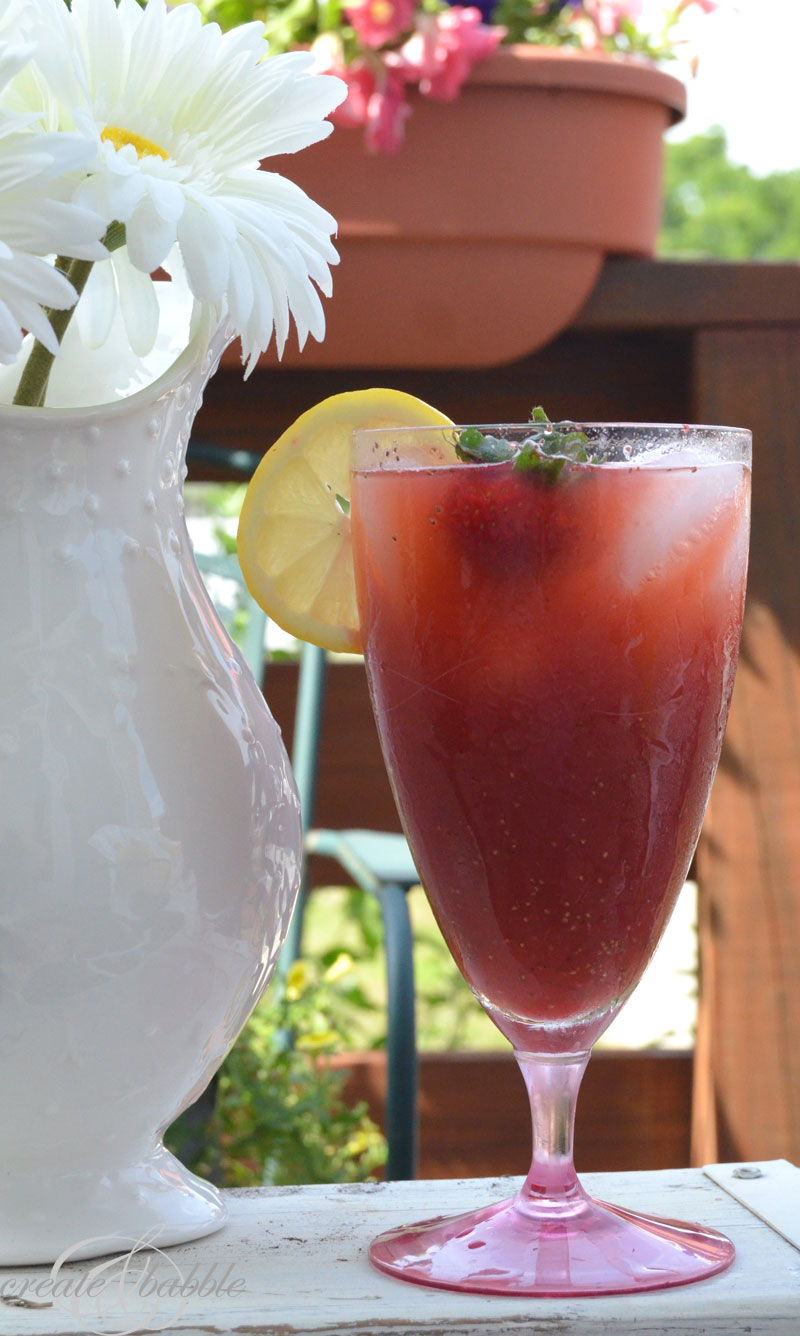 This a perfect, not too tart, not too sweet, refreshing beverage perfect for these hot summer days!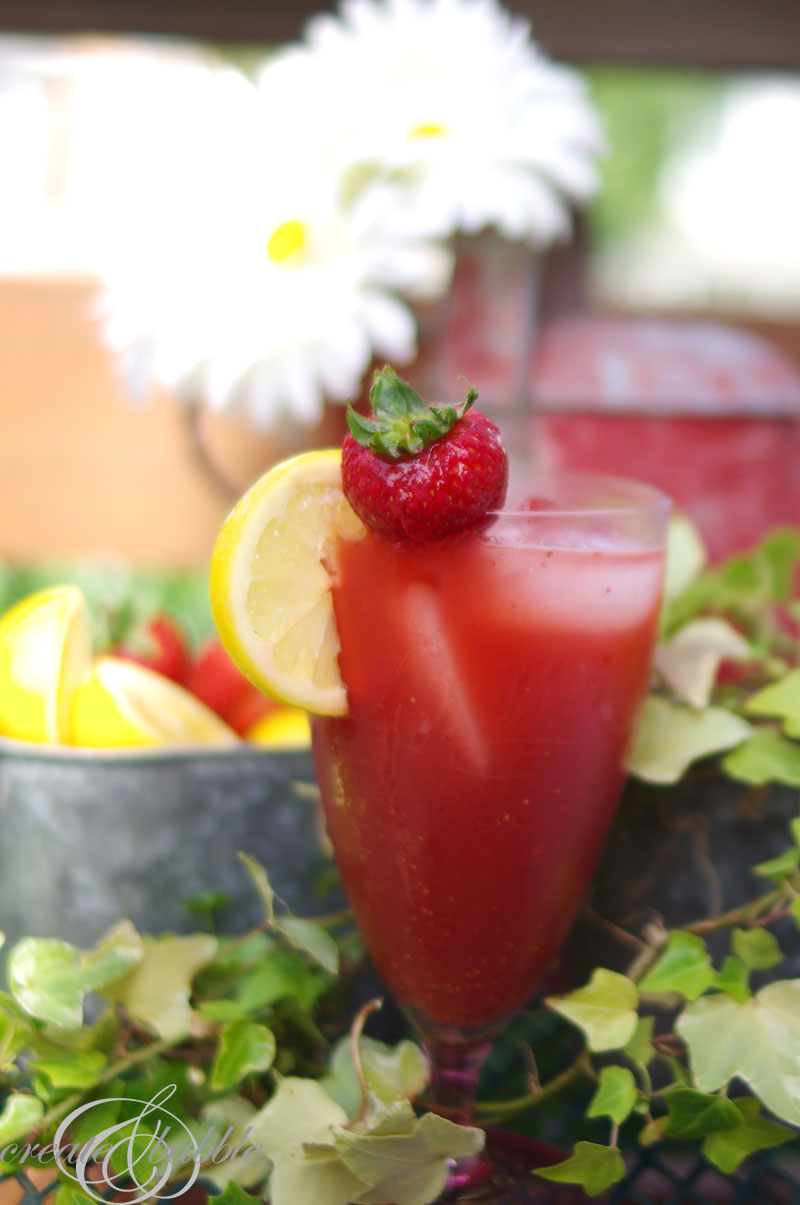 Linking up at these great parties: