Since my faux mantel was already decked out for Fall, all I did to make it say Thanksgiving was add this simple paper Thanksgiving Banner and change out the wording on the chalkboard.

I cut out the shapes with my Silhouette and hung it all together with ribbon. Since I'm not a huge fan of earth tones, I had to add a little color with the butterflies. I know that butterflies are not typically associated with Fall or Thanksgiving, but why not! I like them!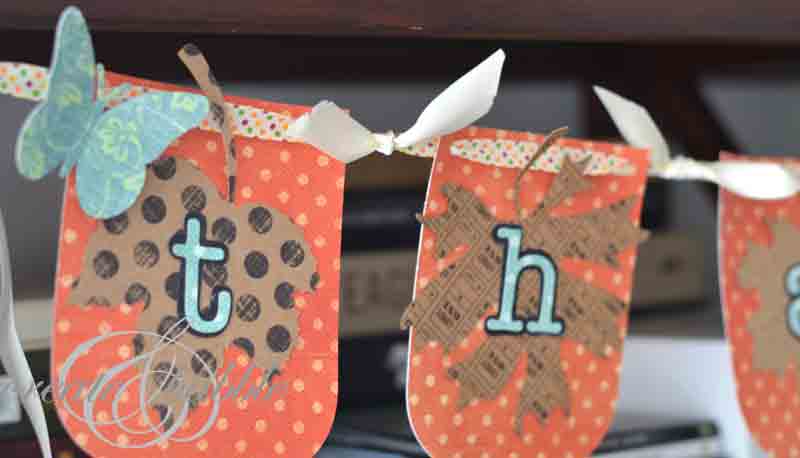 My chalkboard writing skills leave a lot to be desired (my handwriting is awful) so I used the Silhouette Studio software to make my design.
First I typed out We are Blessed using the font Feel Script. I also used a pumpkin shape from the online store. I "filled" the shapes with black and printed. Then I rubbed chalk on the back of the printed paper.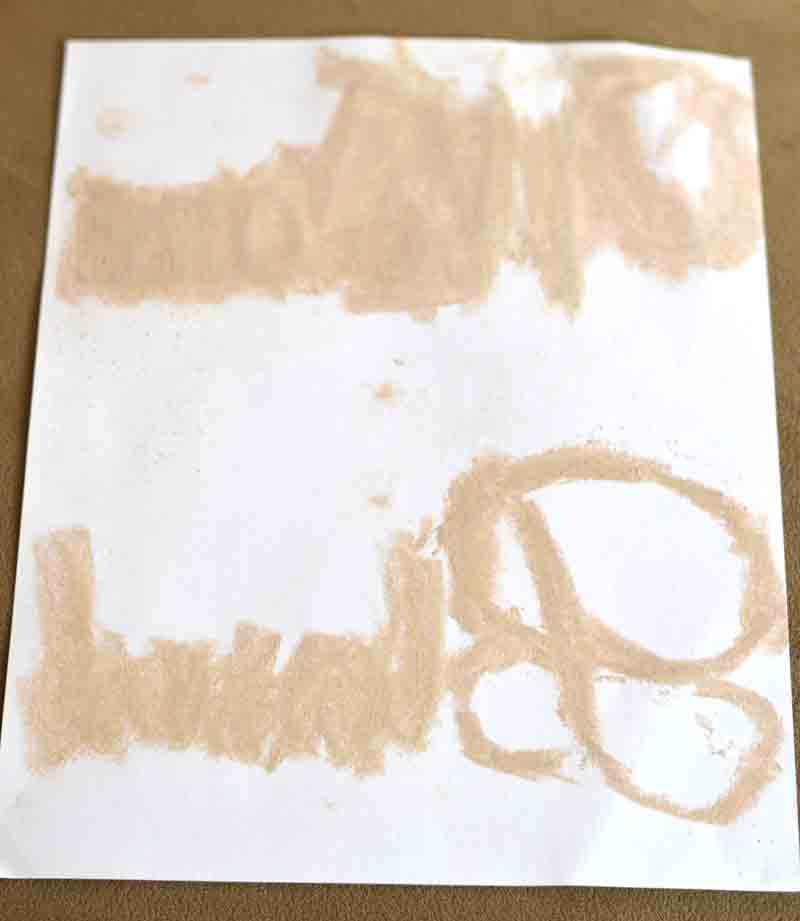 Then I laid the chalked side of the paper down on the chalkboard and went over the letters with the end of a pen. Then I all I had to do was go over the outline with chalk.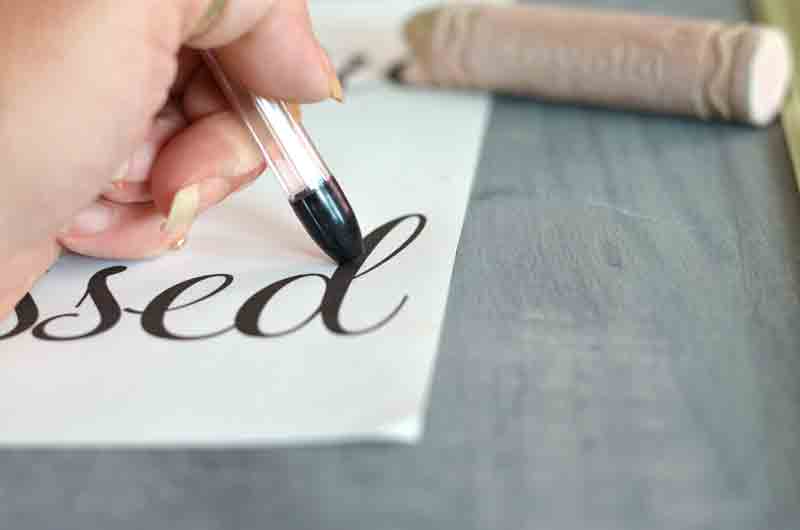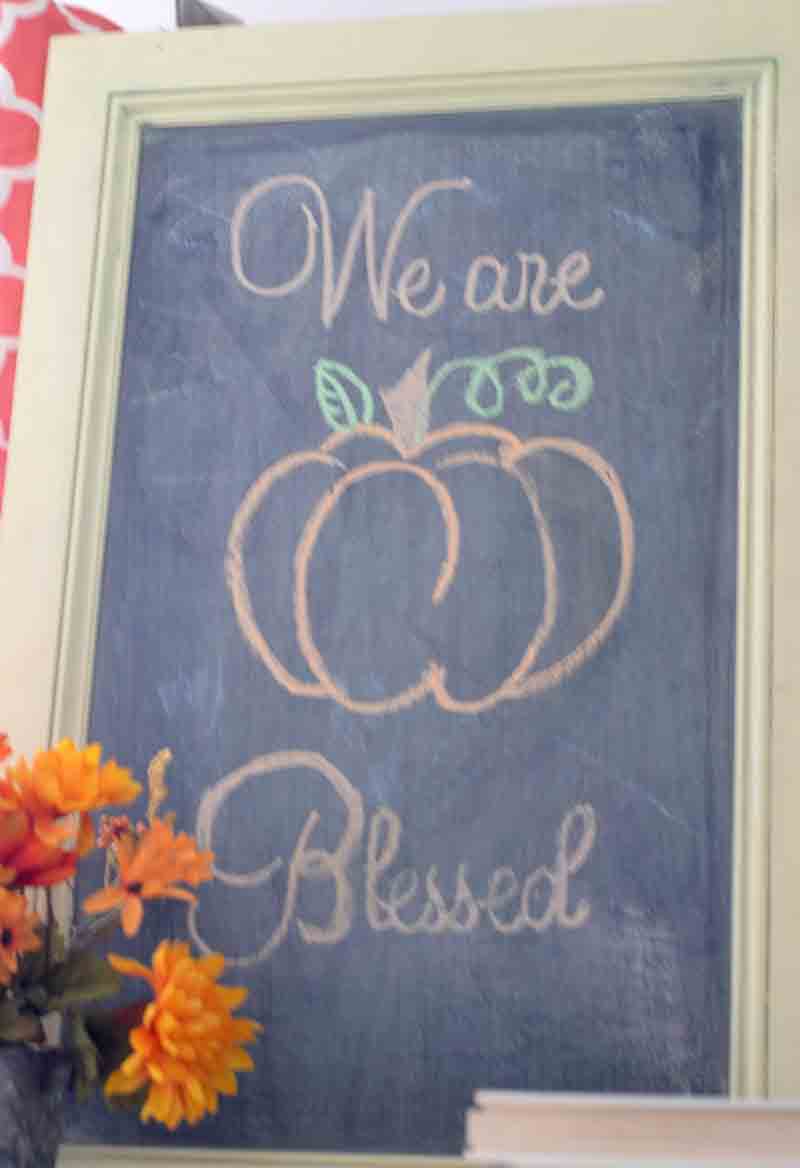 Now my faux mantel is ready for Thanksgiving!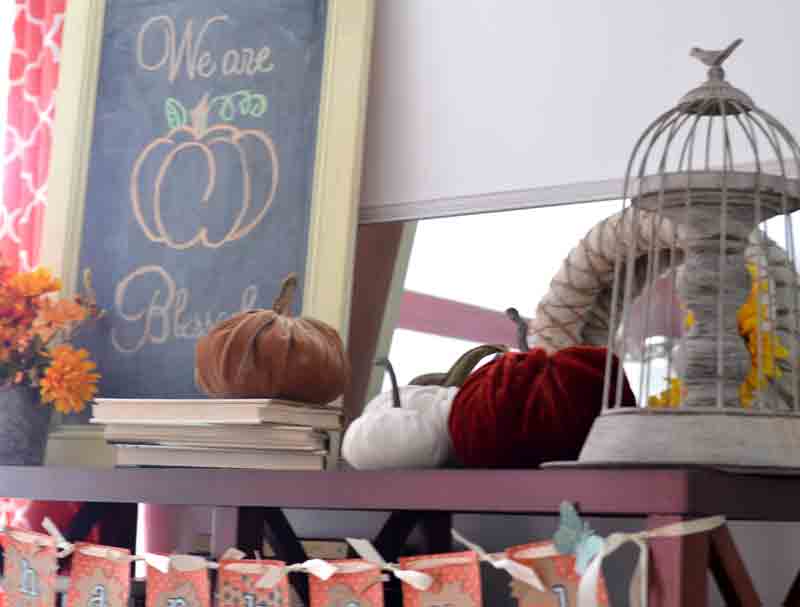 In case you missed them, the tutorials for making the velvet pumpkins is here and the wreath is here.
Now I'm ready for Thanksgiving. Bring on the turkey!