As I've said before, I don't make a lot of Thanksgiving-specific decor. Since my house is already decorated for Fall, I usually just add a banner or two. But this chalkboard decor with the paper rosette wreath was just calling out for more, so I added some Thanksgiving decor.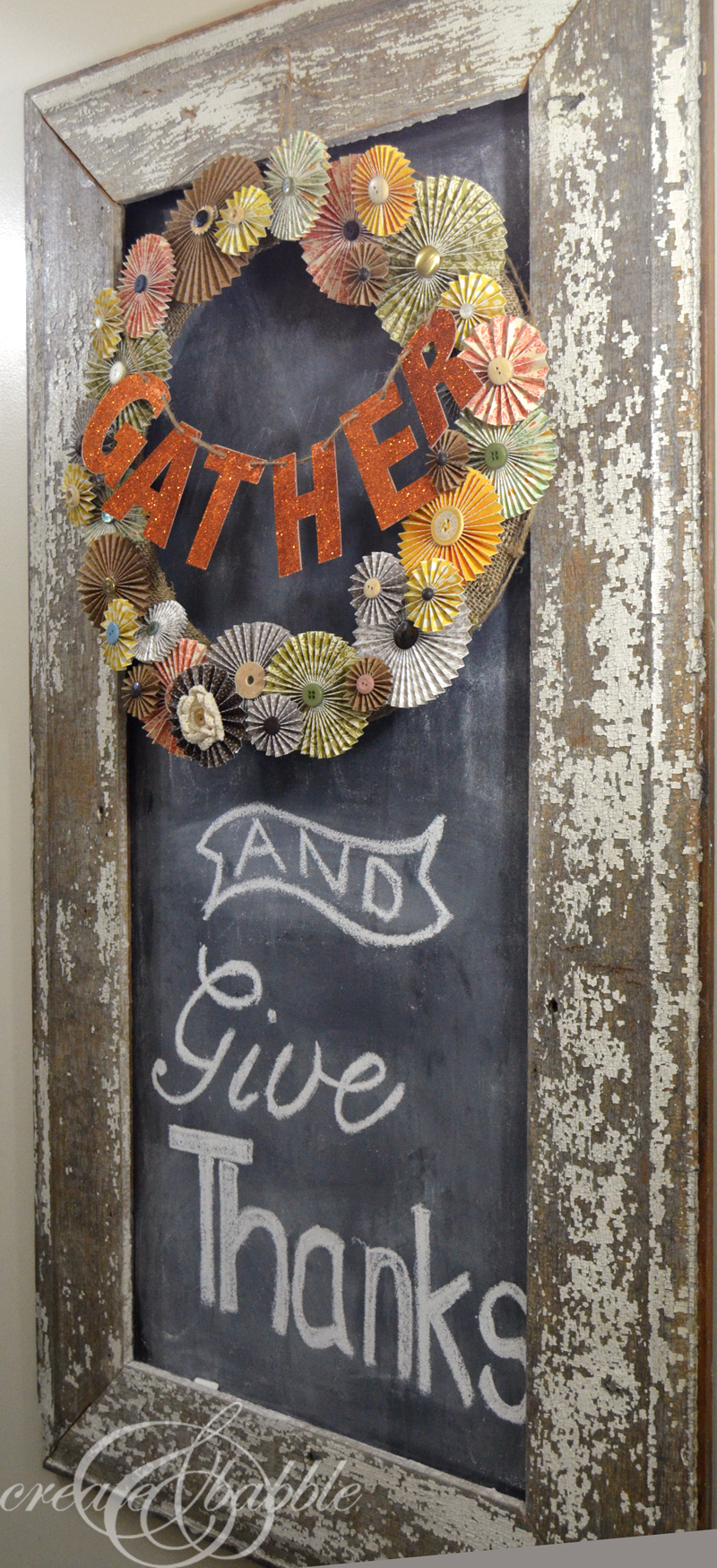 Thanksgiving Chalkboard Decor
I was in Michael's the other week and some glittered letters caught my eye. I made a mental note to make some with my Silhouette, chipboard, Mod Podge, and glitter.
I made sure to add holes at the top of each letter that spelled out GATHER so I could thread them onto some ribbon. I later changed my mind on the ribbon and used twine.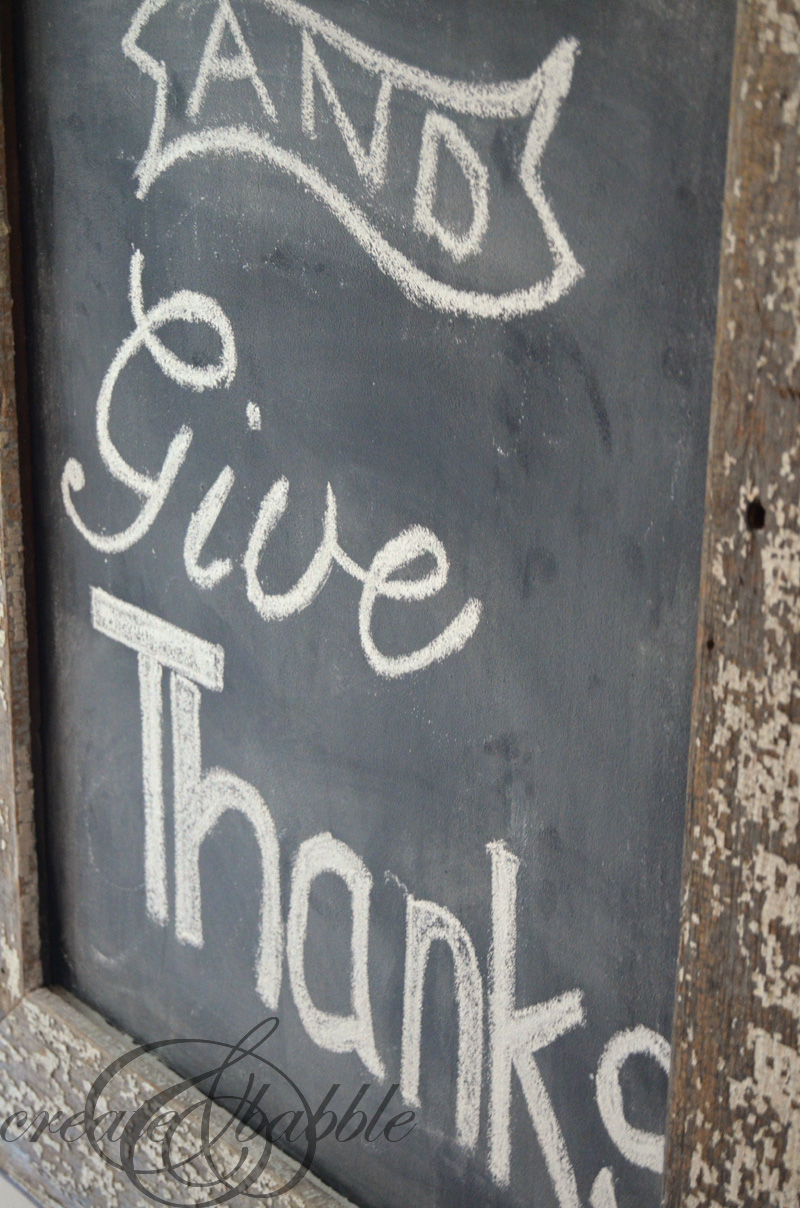 To balance out the bottom of the chalkboard, I finished the phrase by adding "and give thanks".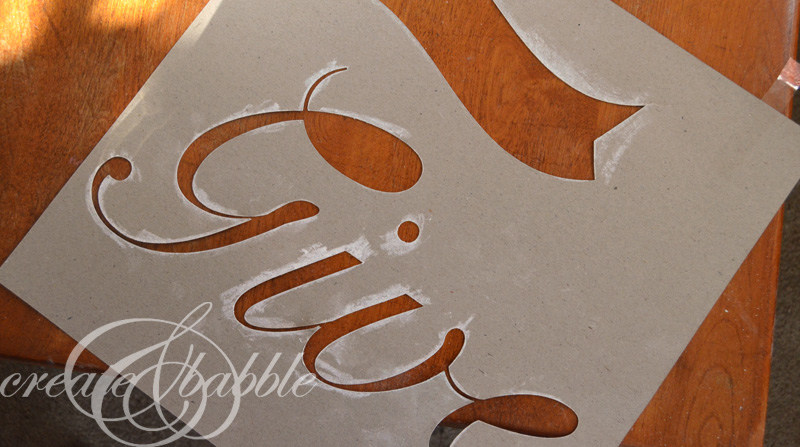 Now since my chalkboard writing skills are less than stellar, I cheated and made a stencil – again using my Silhouette and chipboard – and just rubbed the chalk over the stencil. Easy!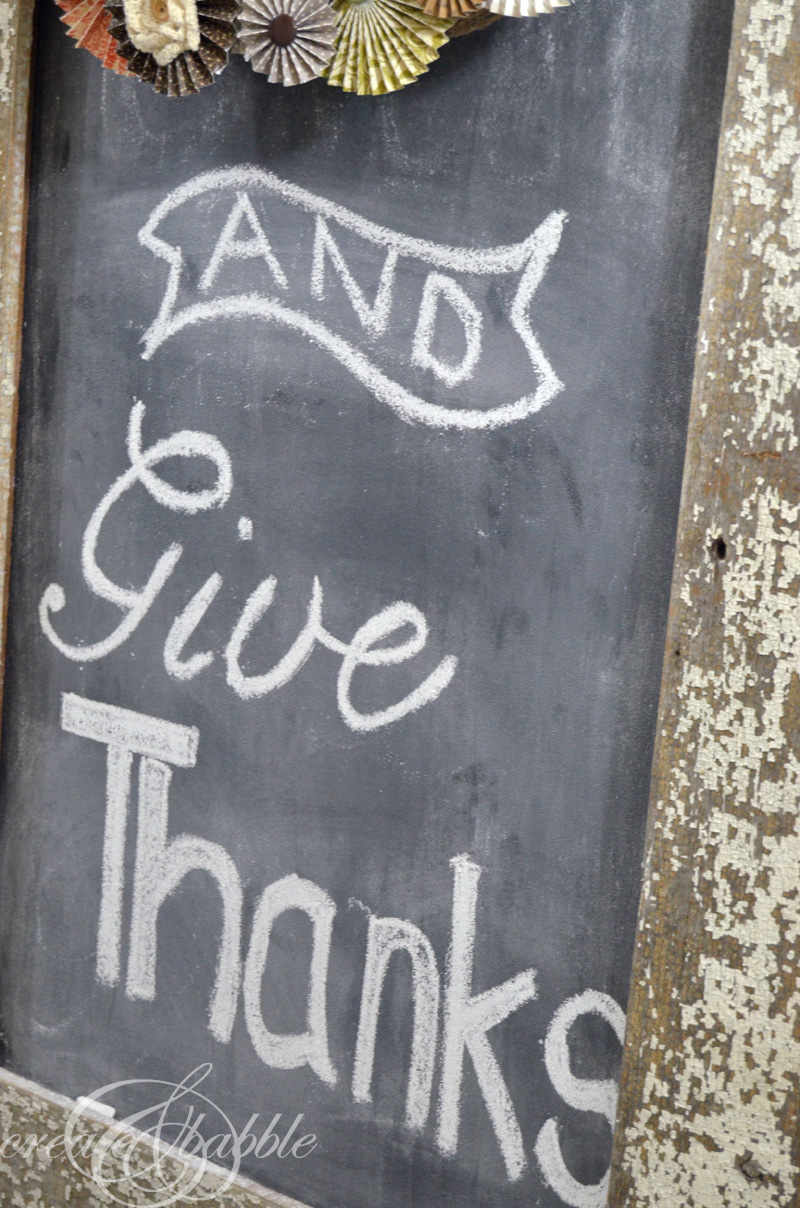 With Thanksgiving just a couple of weeks away, the mad dash of getting ready for Christmas will begin. Or have you started already?