Back in May, Dan and I went for a drive to our favorite bicycle shop. To buy a bicycle-built-for-two, or otherwise known as a tandem bicycle.  But don't worry. This post isn't about bicycles. It really is about a salvaged wood chalkboard! I'll save the bicycle story for another day ; )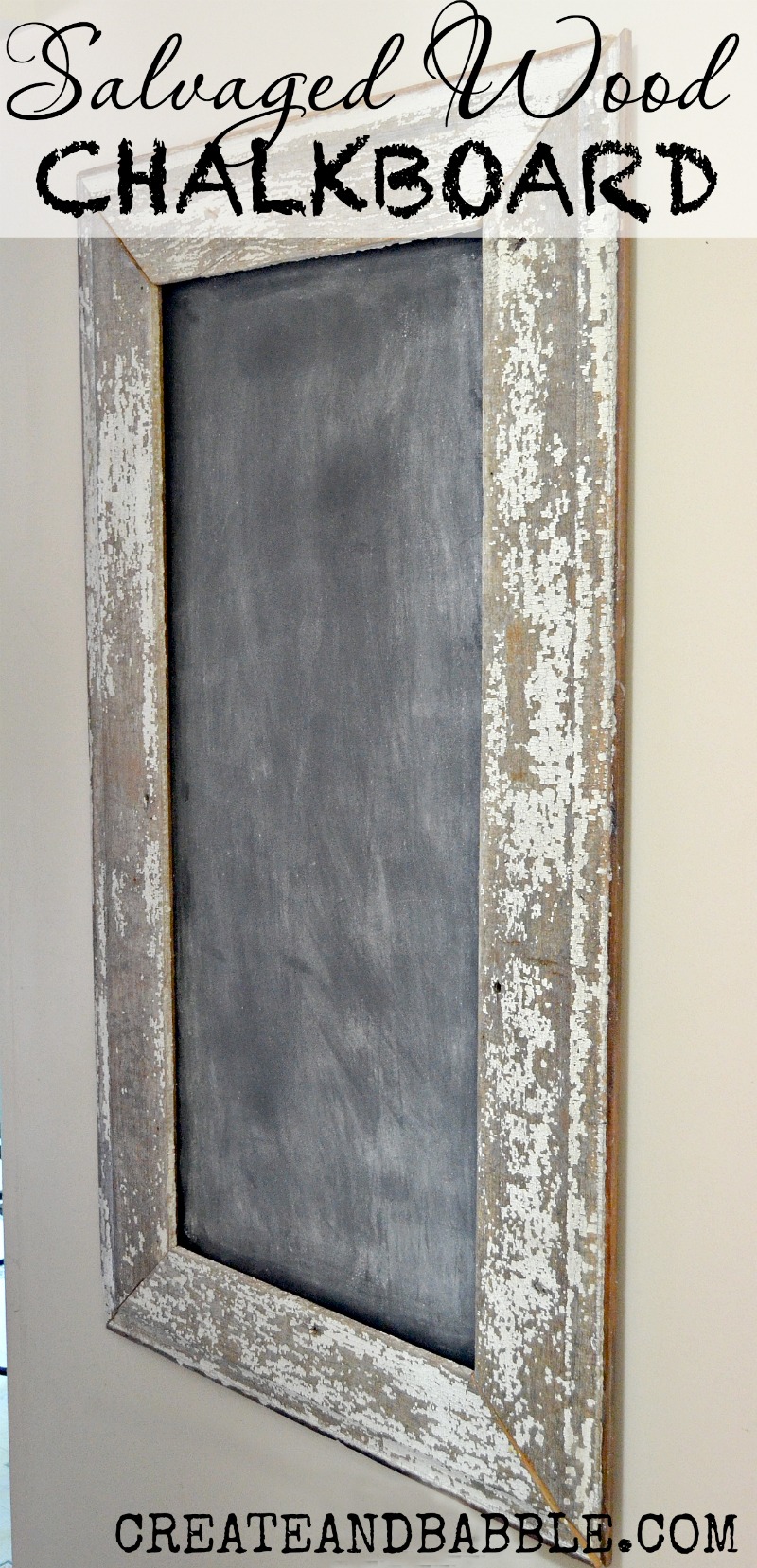 So, you may be asking yourself why a post about a salvaged wood chalkboard starts off with talking about a bicycle shop. Stay with me. You'll see.
This bicycle shop happens to be located in the northern part of Lancaster County. Where a lot of Mennonite and Amish live. Where Mennonites and Amish live is where you will find plenty of roadside produce stands and small retail shops that sell antiques, quilts, crafts, etc. Now we don't usually stop at these stands because we are surrounded by Amish farms right in our own neighborhood.
But on this road to the bicycle shop is one place my neighborhood doesn't have.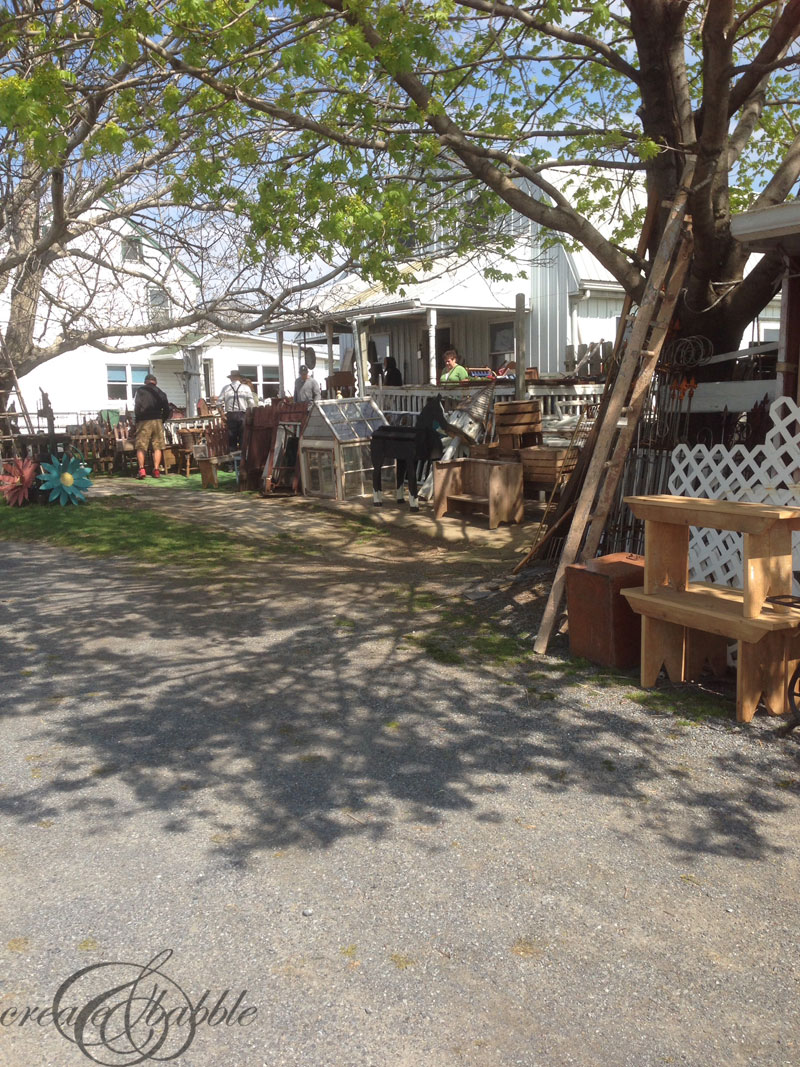 This place. This place full of all things salvaged. It doesn't have a name. At least that I know of.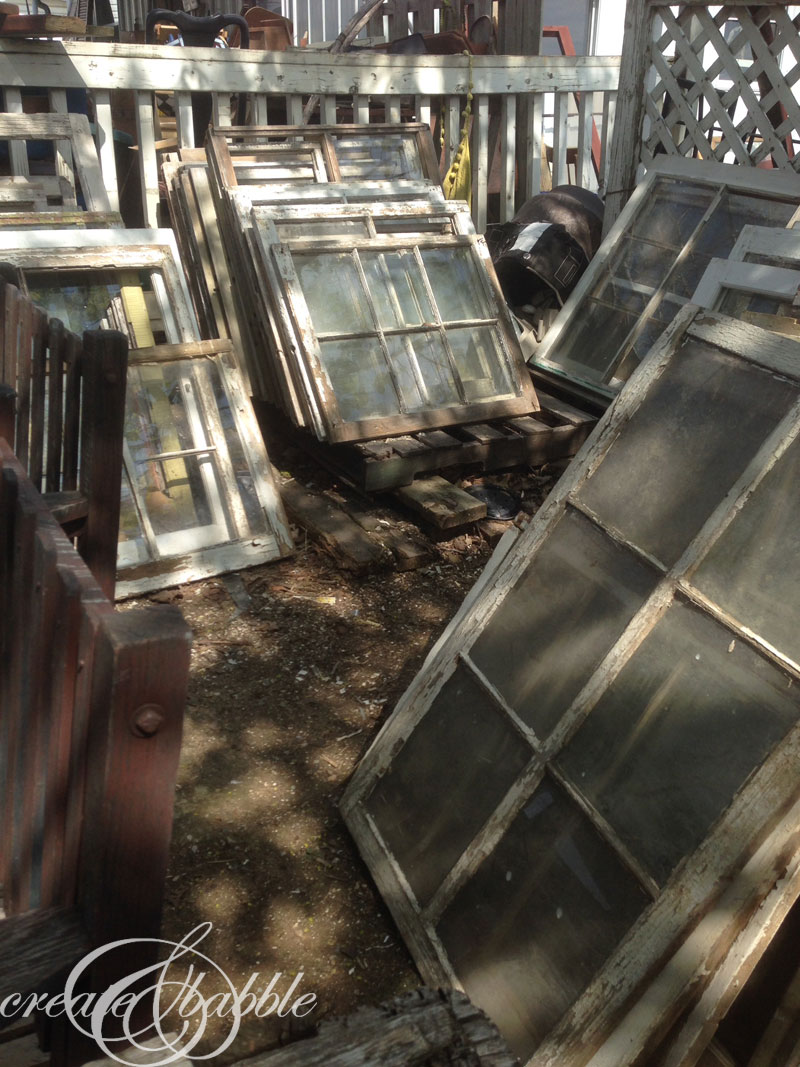 As you can see, there are lots of old windows….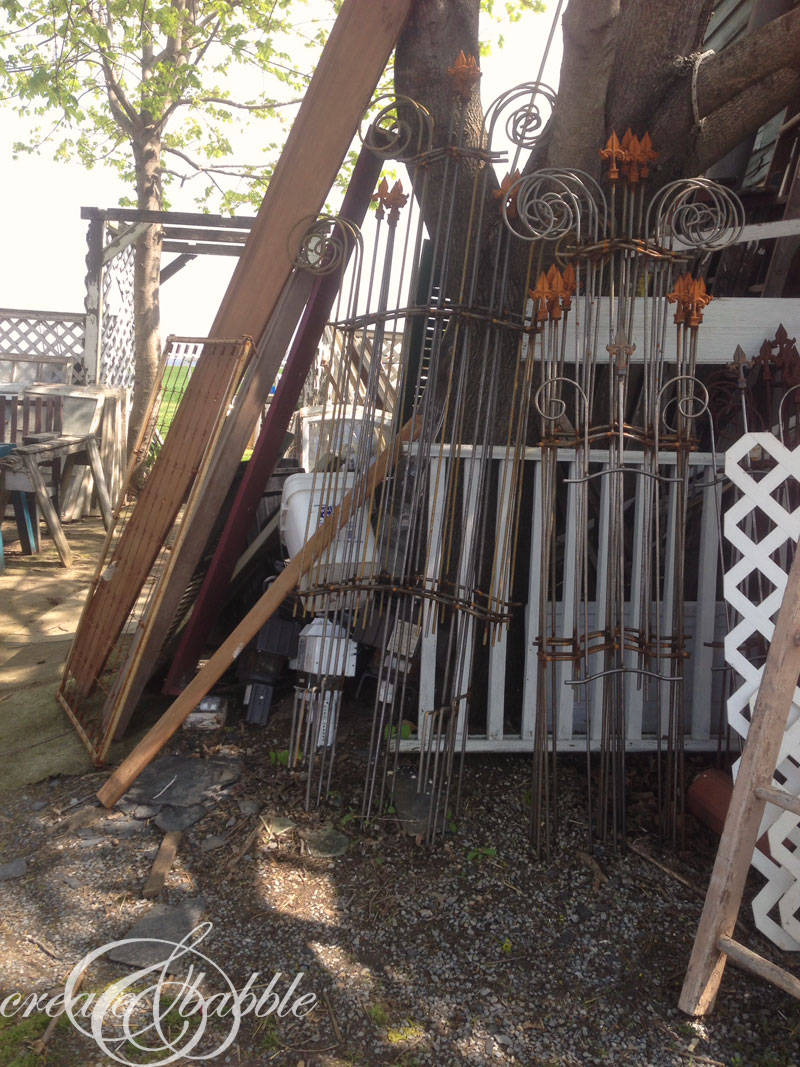 iron gates…..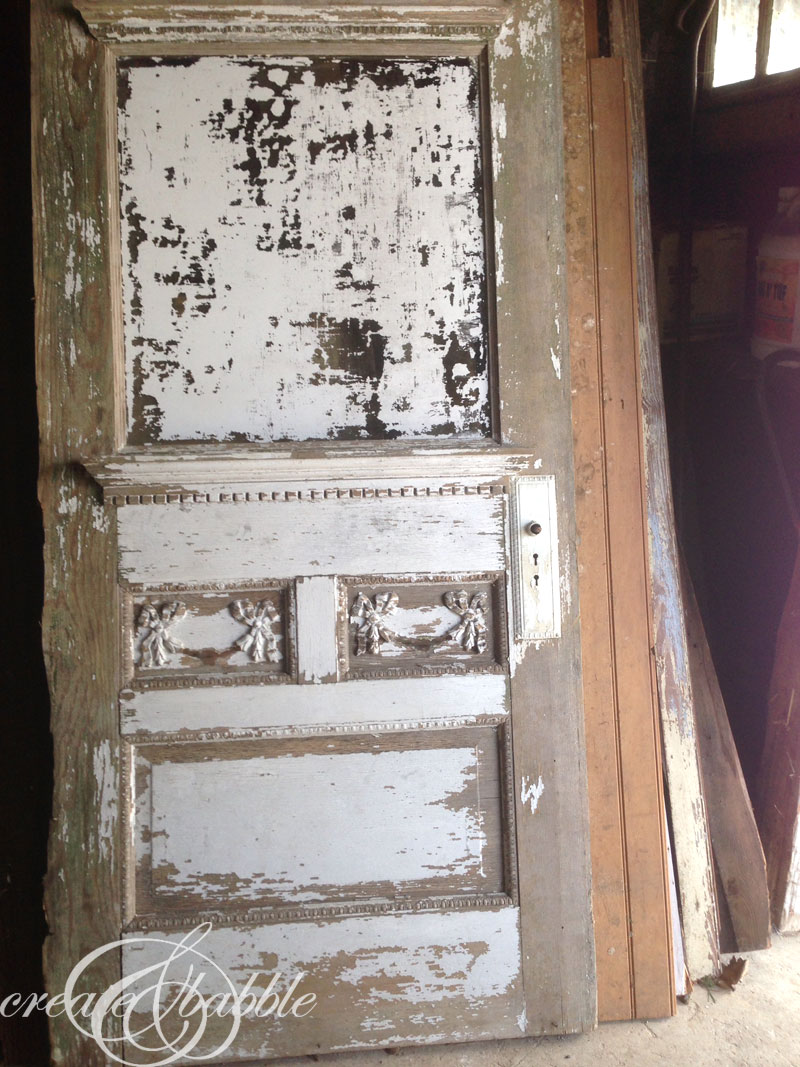 and beautiful, old doors. I tried to buy this one, but someone beat me to it!
This is also the place where I found the vintage laddder.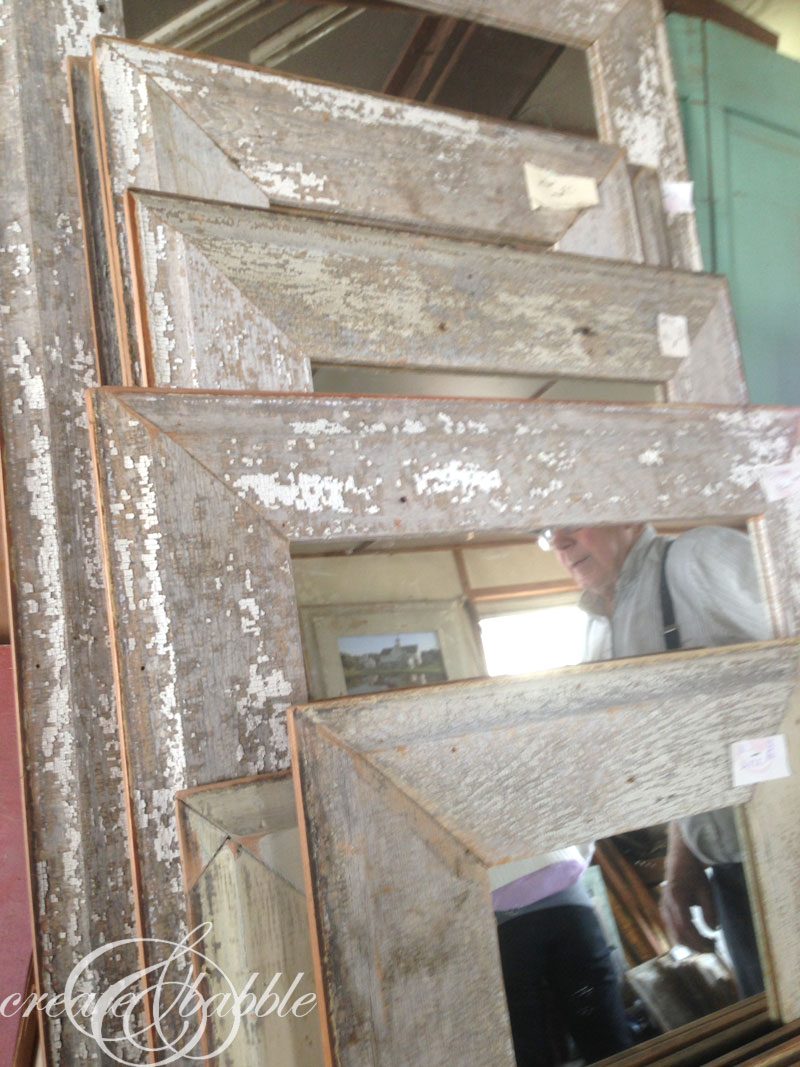 Inside one of the old sheds, you will this Mennonite gentleman (he and his wife own this little gem of a place) making these mirrors from salvaged wood. By hand.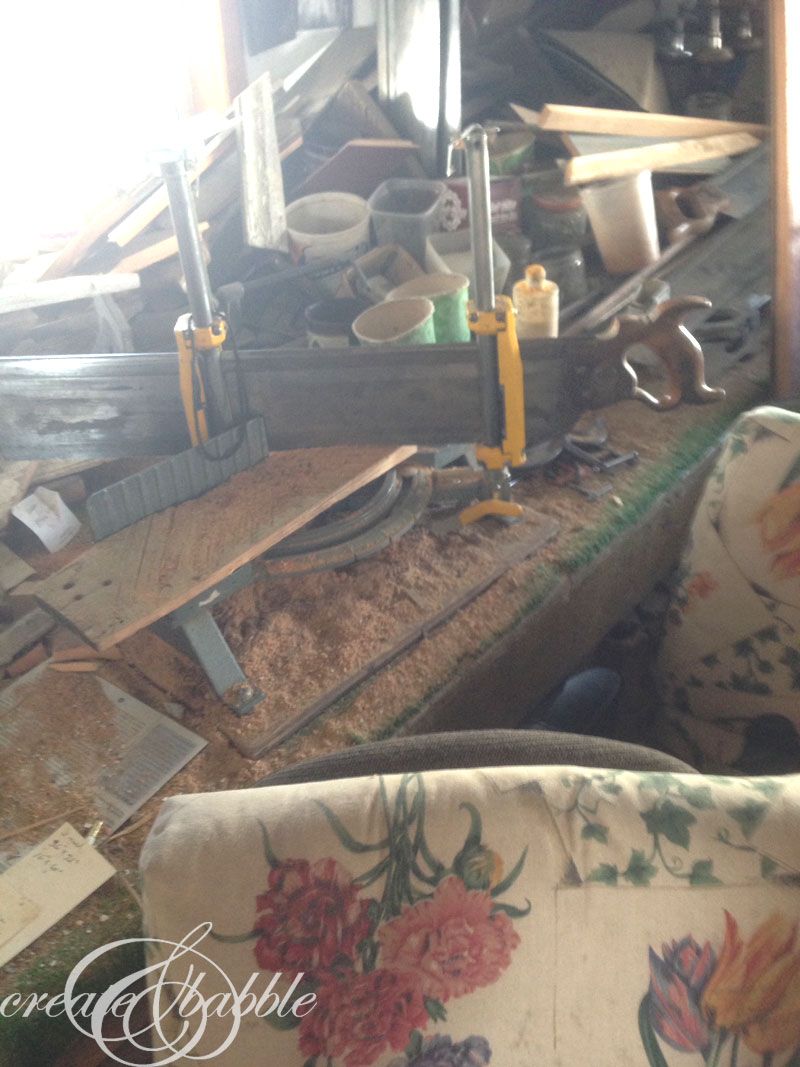 with this miter saw. No electricity here.
I asked about the wood that he uses to make the mirrors. He told me a story about how an old building in a neighboring town was torn down and he bought all of the wood siding. All of it. And he's been making these mirrors ever since. He said he can't make them fast enough. He has orders for hundreds of them. Seems his business has been very successful through word-of-mouth. He showed me his notebook full of handwritten orders. No computers here. Remember, no electricity.
I asked him if I could buy some of the salvaged wood to make my own mirror. He was happy to lead us into the barn to pick out the pieces of wood. That was an experience! We had to navigate up two flights of steep, crooked, half-broken sets of stairs (ladders really) that had no railing, to the loft of that big, old barn. I have to admit that I didn't walk up those steps – it was more of a crawl!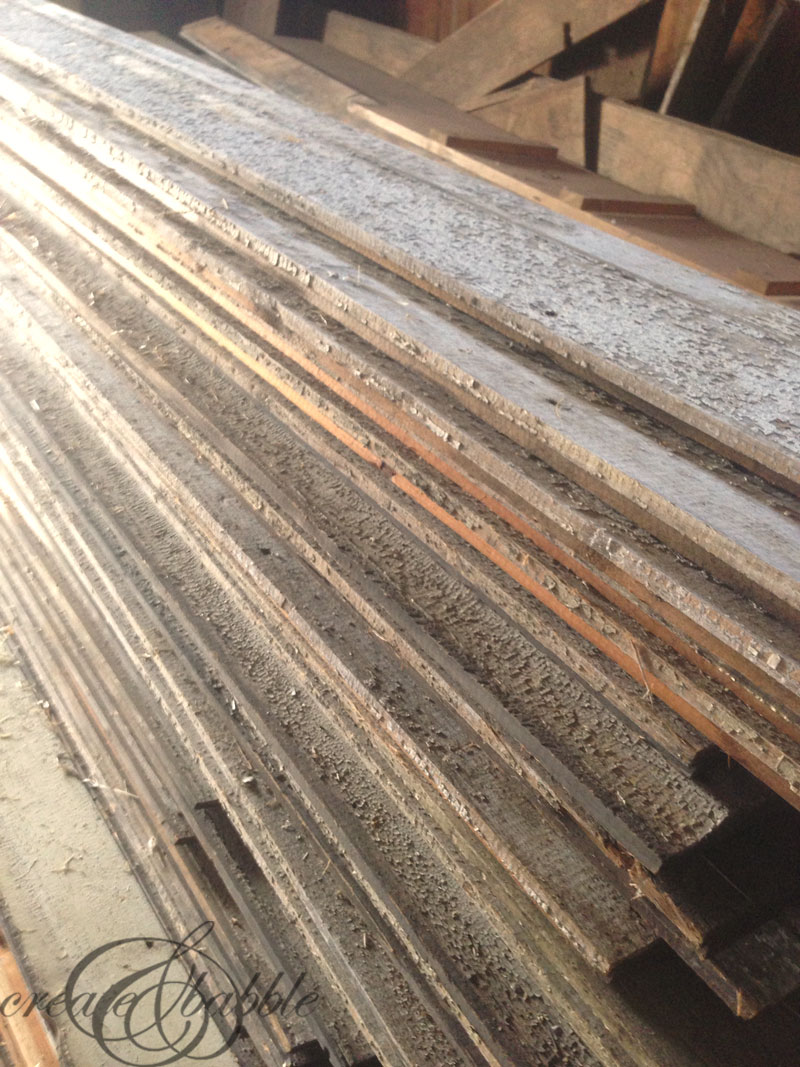 And there it was. Stacks and stacks of this old, salvaged wood siding. I quickly picked out my pieces and wondered how the heck we were going to carry them down those steps!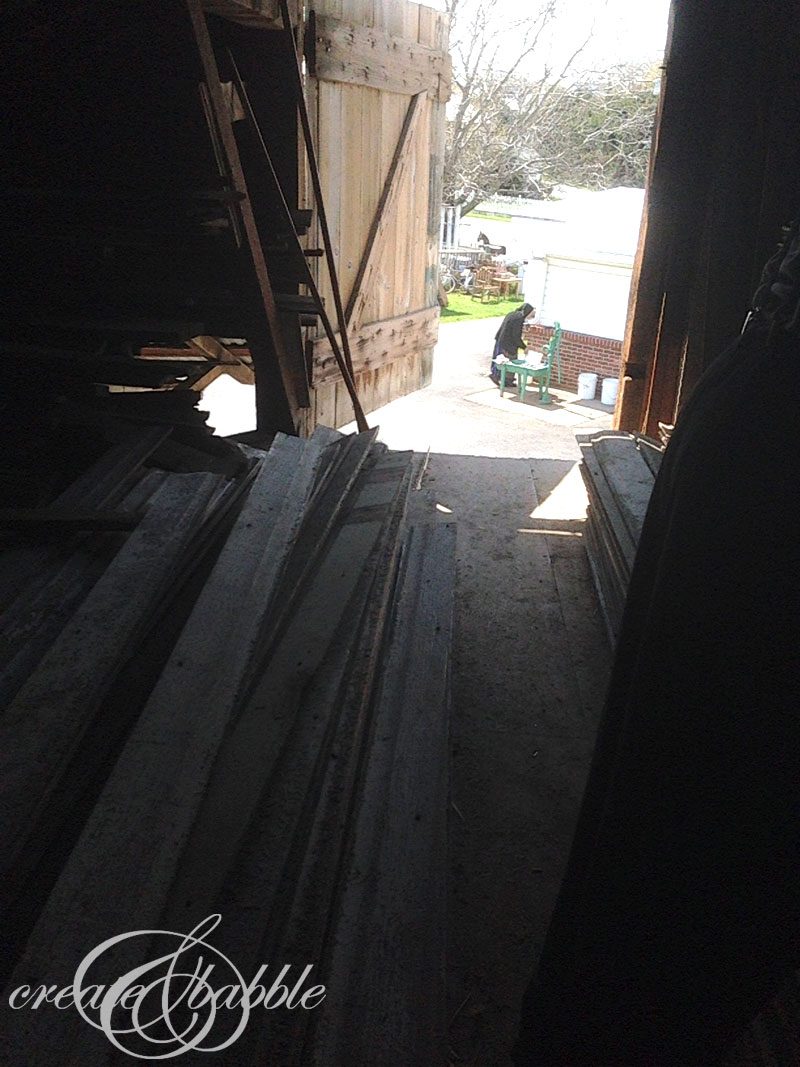 I soon found out!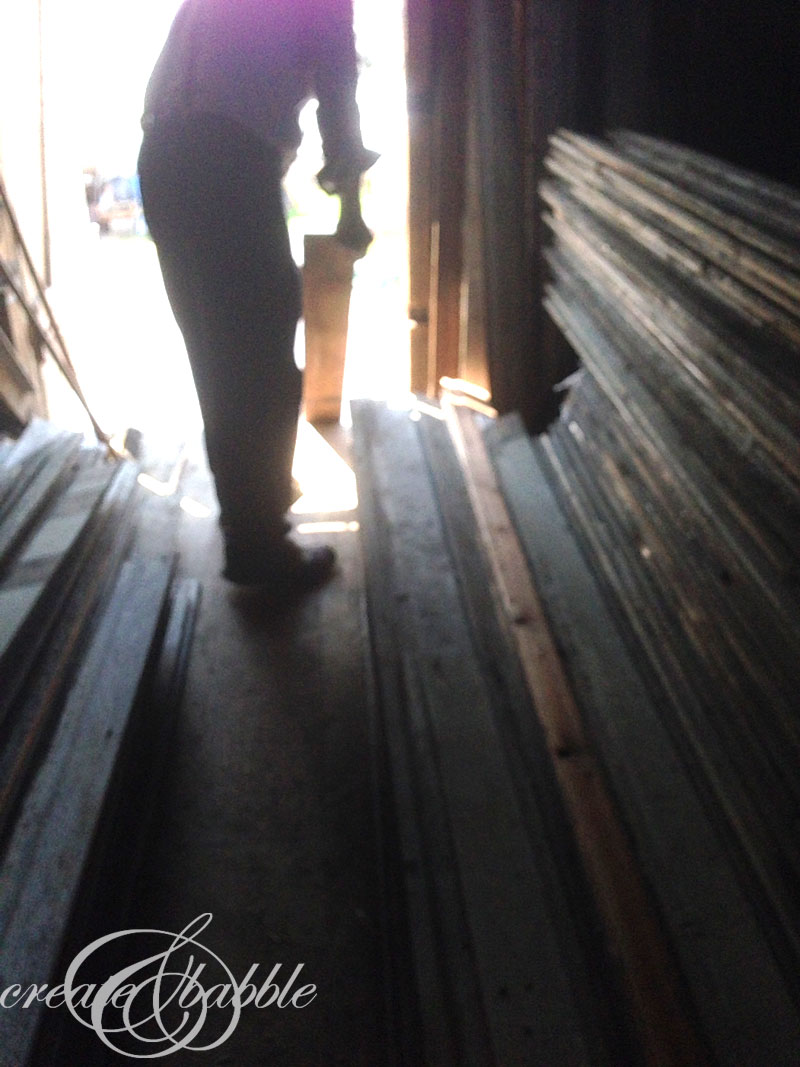 He just slid them hrough the loft door!
Once my wood was home, I kept thinking about those mirrors. Did I really want to make a mirror? Or something else? Something else became a chalkboard.
I used my miter saw to cut the pieces of wood, then nailed and glued them together.
It's not the best miter cut job ever. In fact I wanted to redo them but Dan convinced me that since the wood was old, chippy, and imperfect that it was good that the corners were imperfect, too. I like his way of thinking!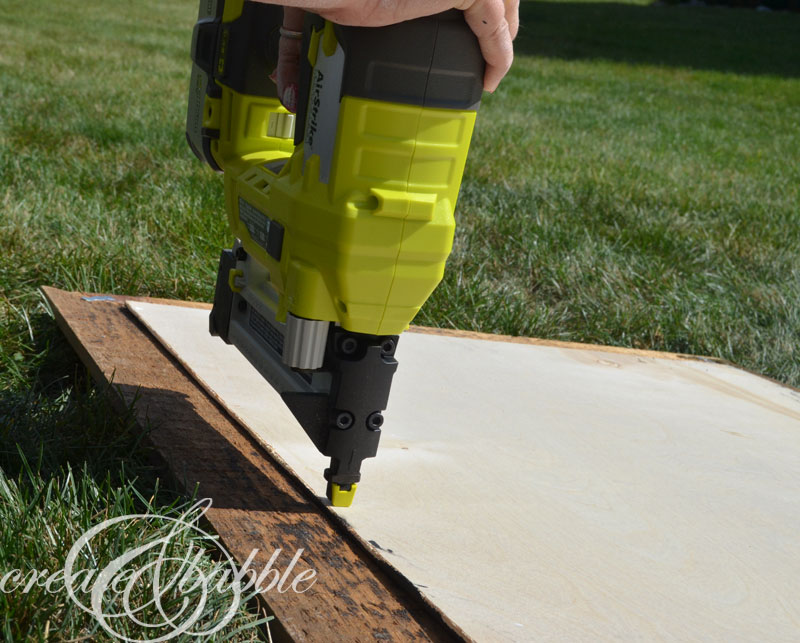 After applying several coats of blackboard paint onto a sheet of thin plywood, I stapled the plywood onto the back of the imperfect frame.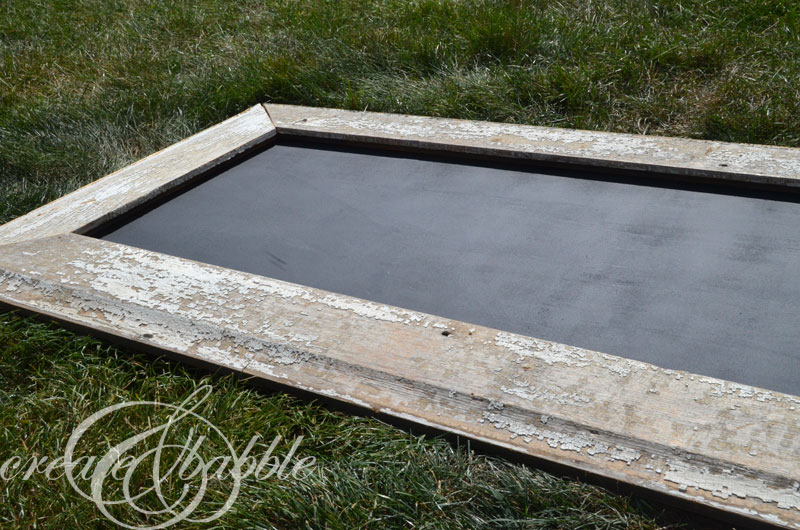 I would think that the old chippy paint is probably lead paint, so I rolled on a few coats of polycrylic to keep  the chippy paint from flaking off.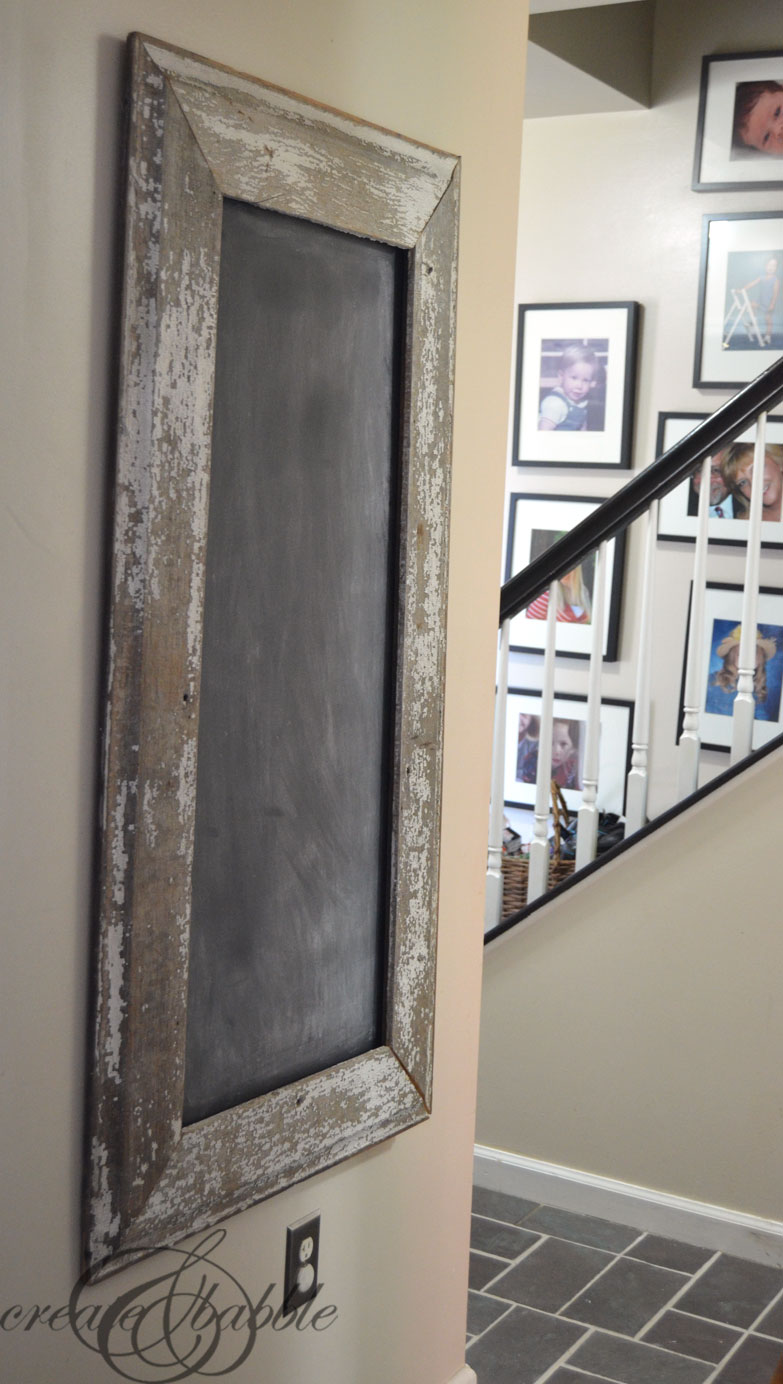 I found the perfect place to hang it. It's short passageway to the hallway from the kitchen and the bare walls were screaming for this big chalkboard.
I would love to have an entire wall painted with chalkboard paint, but I'm too chicken to do it! Would you? Or is this big, old salvaged wood chalkboard enough? For now, it is for me!
Linking up to Remodelaholic