Do you remember the vintage ladder that I found last summer? I was so excited to score the chippy, old, paint-spattered ladder at a salvage shop for $20! I used it (temporarily) as Christmas decor when I wrapped German Glitter Glass covered stars around it, but ever since it's just been hanging leaning around my living room until I could decide what I wanted to do with it. I saw some great ideas on Pinterest like this and this. In fact, there were dozens of ideas. But for now I've decided to use my Vintage Ladder in my bedroom to hold jewelry. Well, specifically to hold necklaces.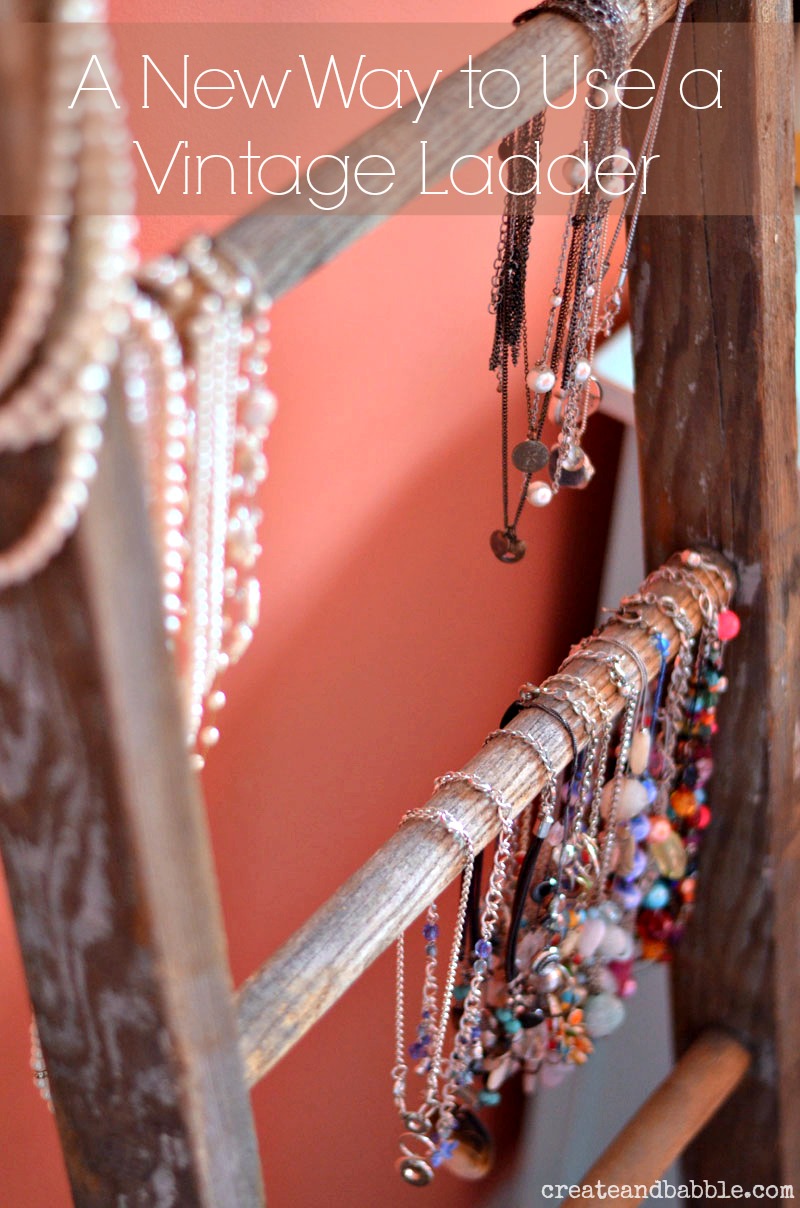 This idea came to me while I was doing some spring cleaning and sprucing up of my up-until-now neglected master bedroom. (I've got some master bedroom makeover projects in the works and I can't wait to get them all done.) As I was sorting through the jewelry boxes, I came upon necklaces that I had totally forgotten about. I figured if I could store them where I could see them, then I might actually wear them! Is anyone else like that, always rushing to get ready and not taking time to add the finishing touches, like scarves or jewelry? I really need to work on that.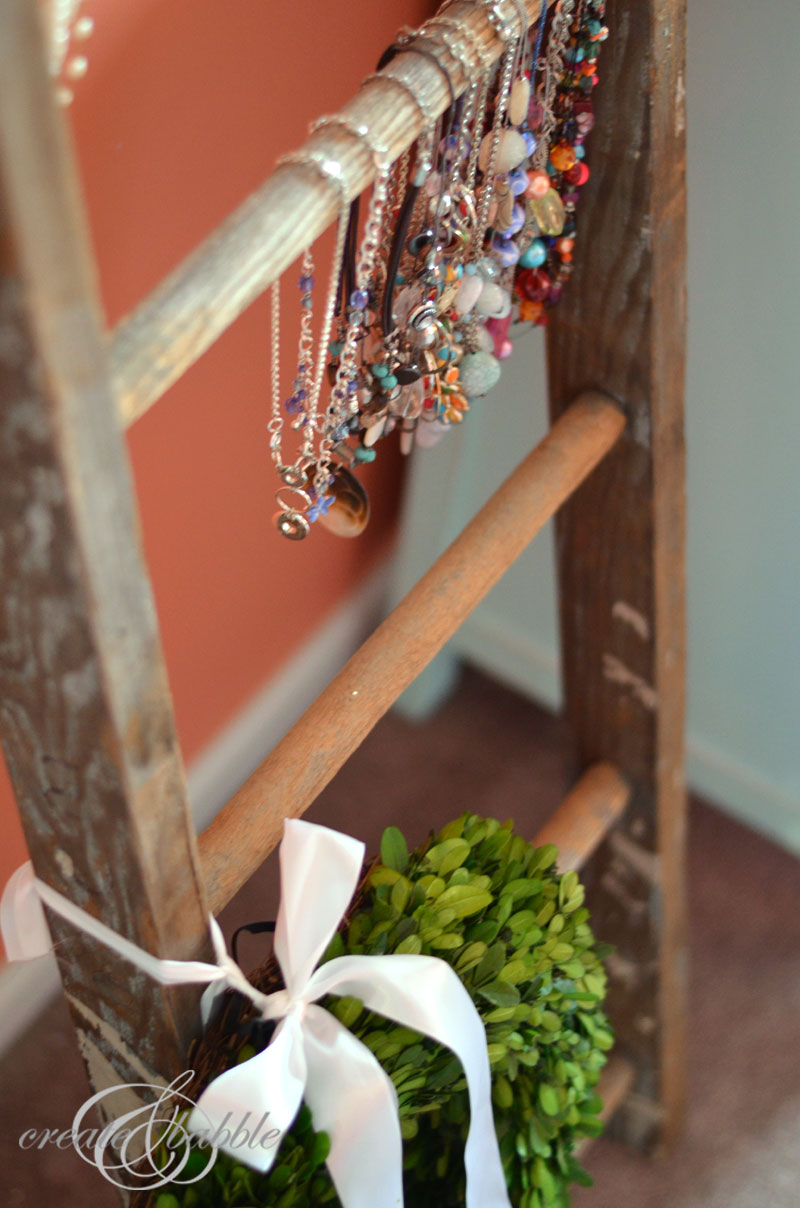 I tied a boxwood wreath to the bottom of the ladder, but in the end I decided that it looked "off" or something, so I removed it. I think the scale was wrong or it looked too Christmasy and out of place. Anyway, I like it better with just the jewelry. Oh, and by the way, all of the jewelry hanging on the ladder is fashion jewelry. Not that I have a lot of the good stuff ; )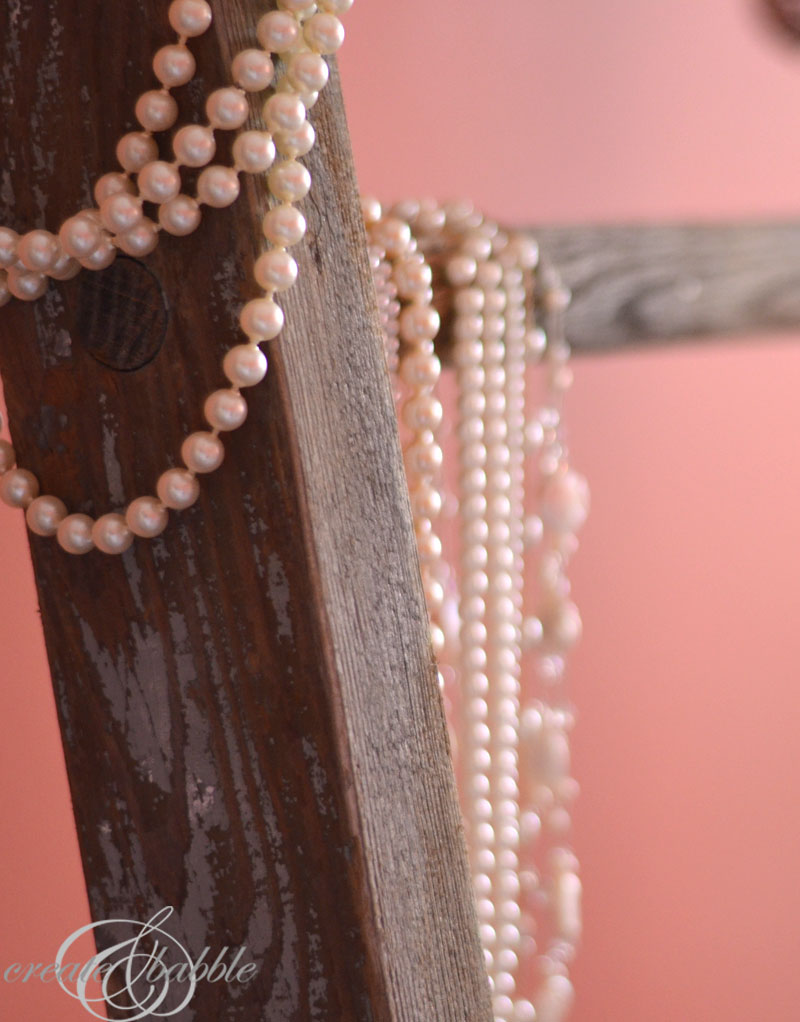 I really like the look of the pearls against the aged wood.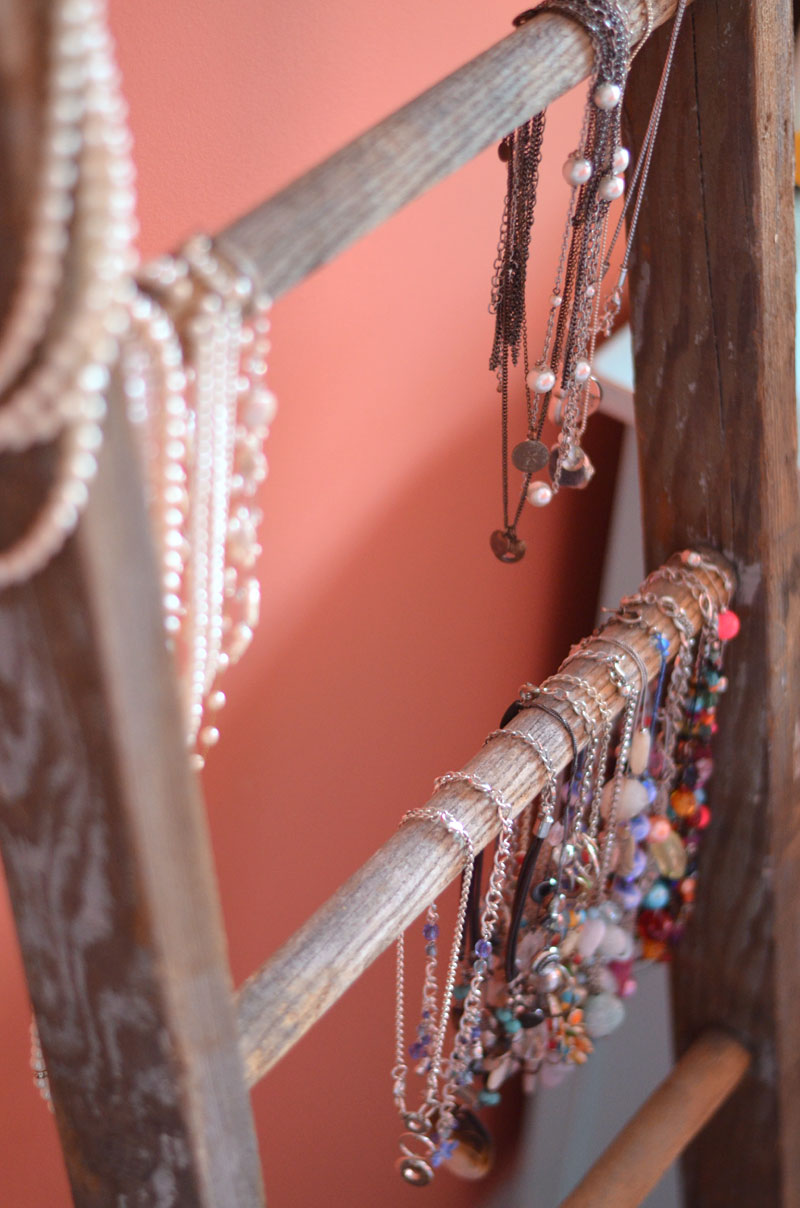 It's so much easier to see the necklaces now, and I am finding that I wear them more often now that I don't have to take time to go routing through a jumbled mess in the jewelry box.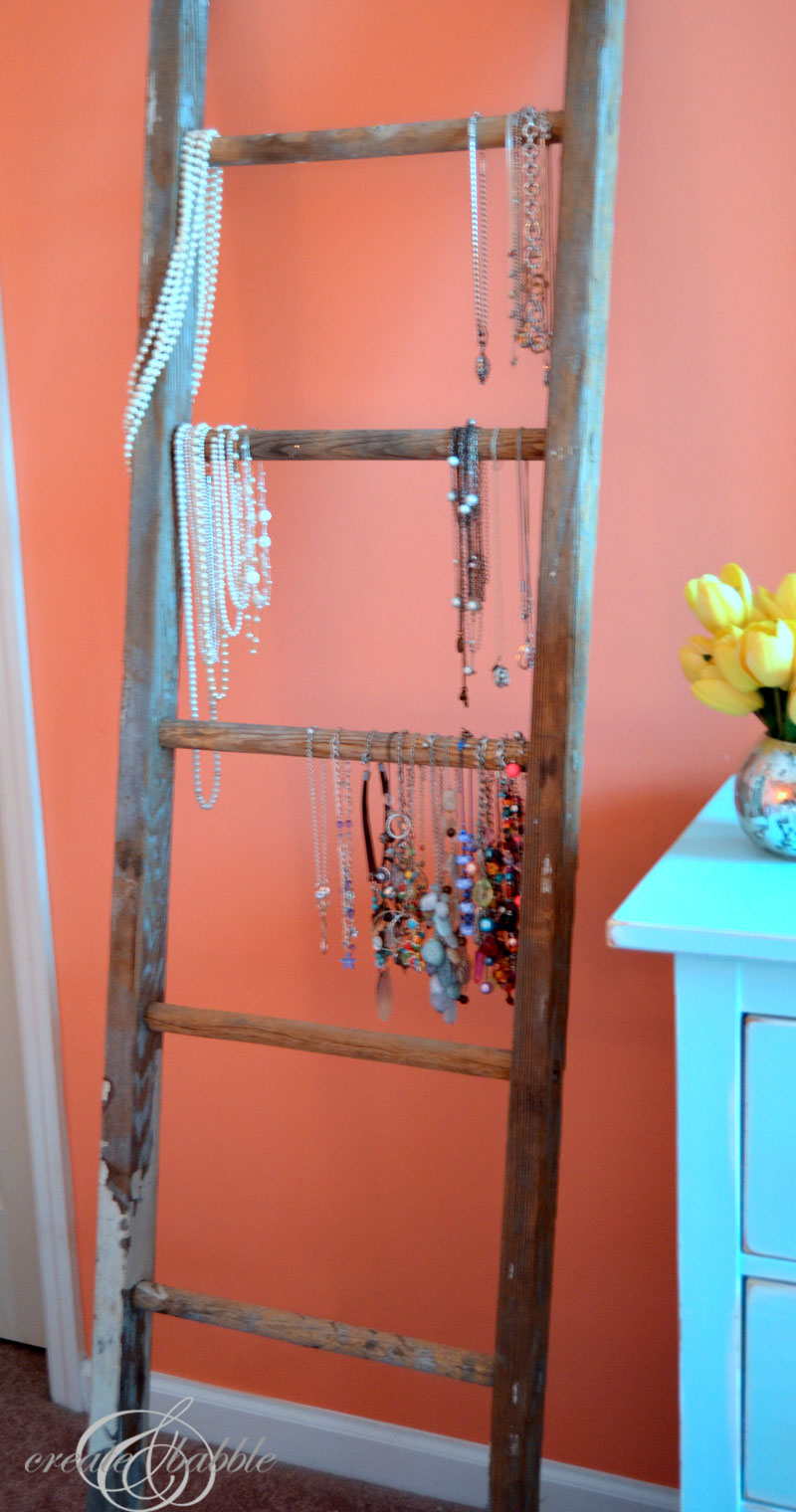 Has anyone else been spring cleaning? Not that it's Spring yet, but I know that we're all more than ready for Spring to get here! And speaking of Spring, there's a HUGE Spring Linky Party opening tonight at 6pm EST.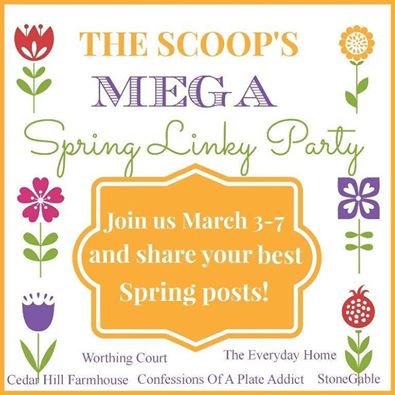 If you have a new or even old Spring project, we'd love to see it! This Linky Party is being shared by over 35 bloggers so your project will get a ton of exposure! And for all of you readers, there will be lots of Spring inspiration!