For years I have loved and admired chalkboard art. In fact, I have had a whole Pinterest board dedicated to chalkboards for years. I even built a large chalkboard using salvaged wood and painted two feature walls in my home with chalkboard paint in hopes of creating beautiful chalkboard art. And now I can. And so can you. We can all easily create that gorgeous, sought-after chalkboard art. And we can change it out whenever we feel like it. And we can put this art on so much more than just chalkboards. I found an easy way for anyone to create incredible, unique chalkboard art and you are not going to believe the stunning results. And the best part? This method does not use any fancy machines or tools.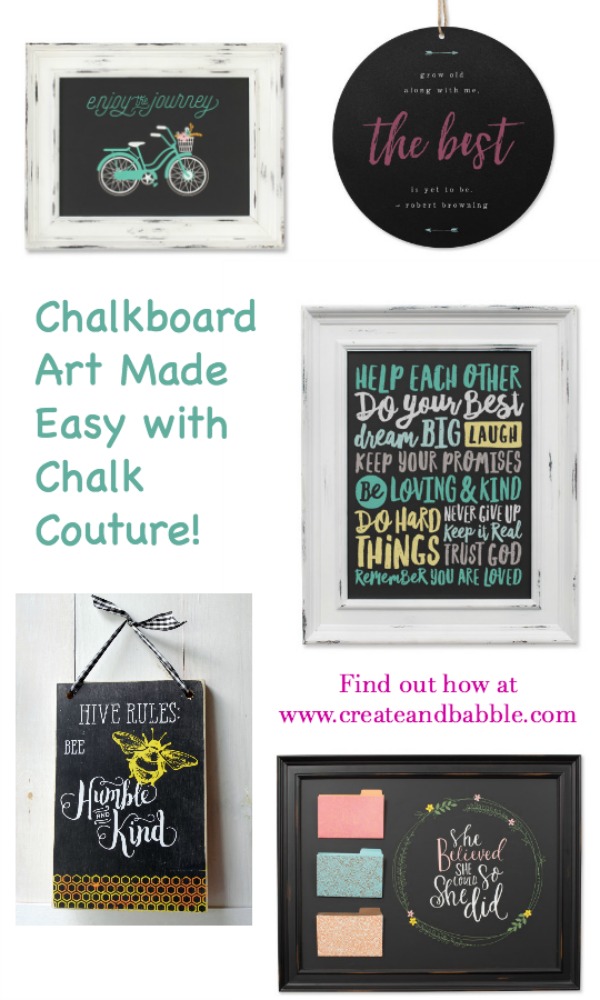 What's this secret method? Chalk Couture! If you have not yet heard about this product, you are missing out! (I first wrote about it here.) So many of you have told me that while you admire the pretty things that I've made using my Cricut or Silhouette, not everyone has the budget to buy an expensive machine. Well here is a solution!  Here is a quick video showing you just one example of what you can make and how easy it really is:
CLICK HERE TO SHOP FOR YOUR SUPPLIES
I recently signed up to be an independent designer with Chalk Couture which means that I get a shop to sell you all of the supplies you need to make your own chalk creations. Awesome right? It really is as easy as one, two, three.
Chalkboard Art FAQ
Are the designs commercially licensed and can we make our own things and sell them?
YES! You can make anything with these transfers and sell them at craft fairs and more!
Is this just for chalkboard art?
NO! You can make all the chalkboard art your heart desires but you can also seal and paste to make it permanent. 
There is also Couture Ink that can be used on fabric (think tee-shirts!) that is permanent after it has been heat set with an iron or heat press. The Ink can also be used on ceramics and then baked on permanently.
Can I design my own transfer?
No. Right now you must order what is in my shop here. But there are so many designs and you can definitely mix and match them to come up with your own unique designs.
Can I reused the stencil?
Absolutely! Wash it according to the directions and use it again and again.
Can I sell Chalk Couture?
Yes! You can become an independent designer as well! From selling online to hosting parties and workshops and getting a big discount on your supplies, joining up just might be right for you. If you think it might be, please contact me to discuss: jeanie@createandbabble.comIf you have already seen enough and are ready to join just click here to sign up! I will contact you shortly after so that I can welcome you to my team and do everything I can to help you become a successful designer.
Have more questions? Please leave them in the comment section below. I will add them to the FAQ above so they will benefit everyone. Now, who is ready to create their own chalkboard art?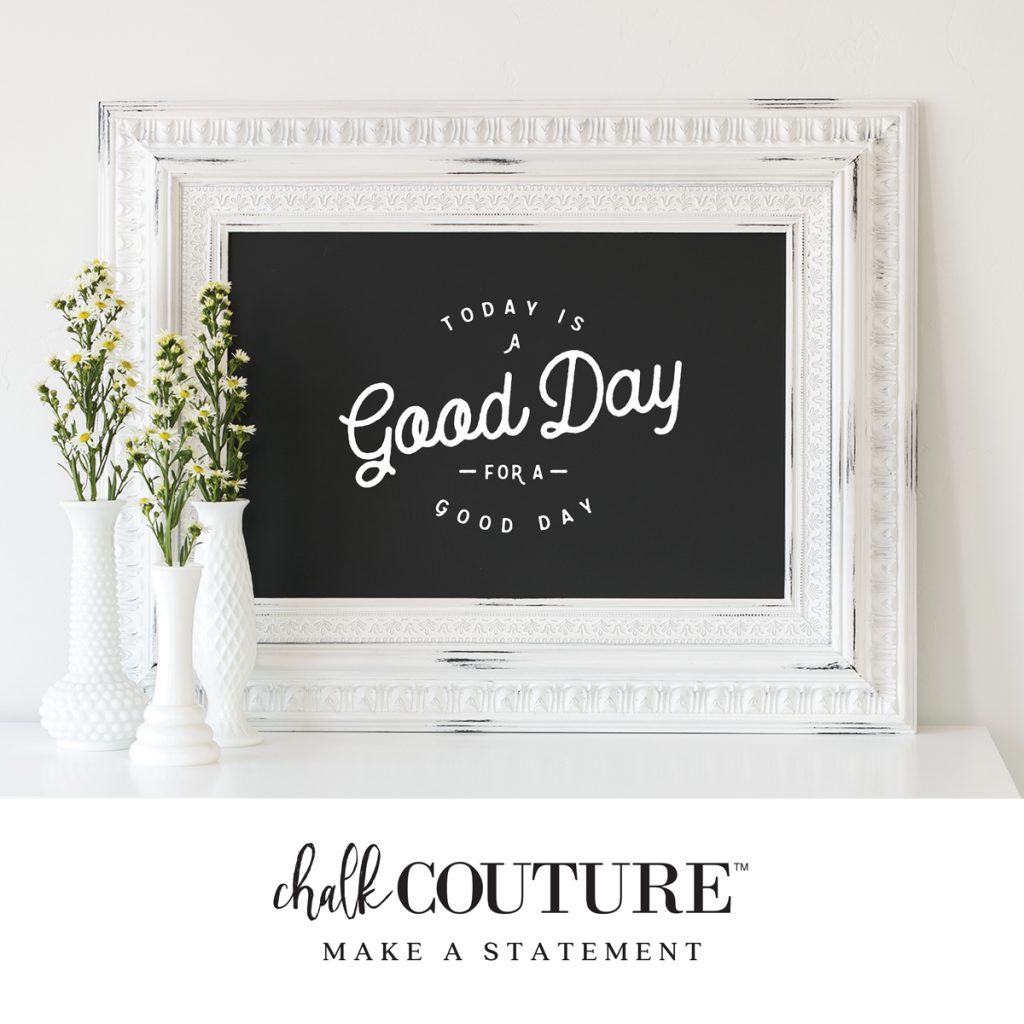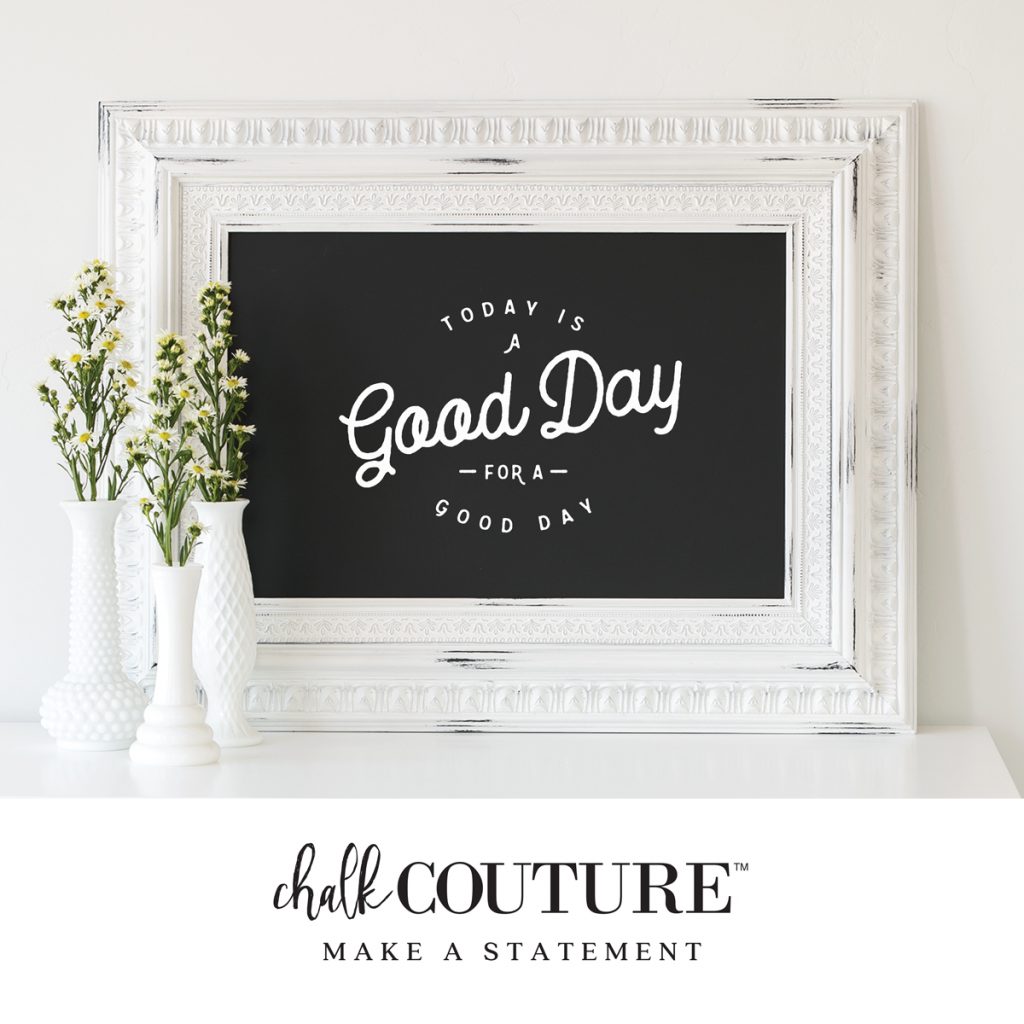 I hope that you love this product as much as I do. Please join me in my new Making Pretty Things with Chalk Facebook page. I post a lot of videos and project ideas there.
Now I'm off to make more chalkboard art!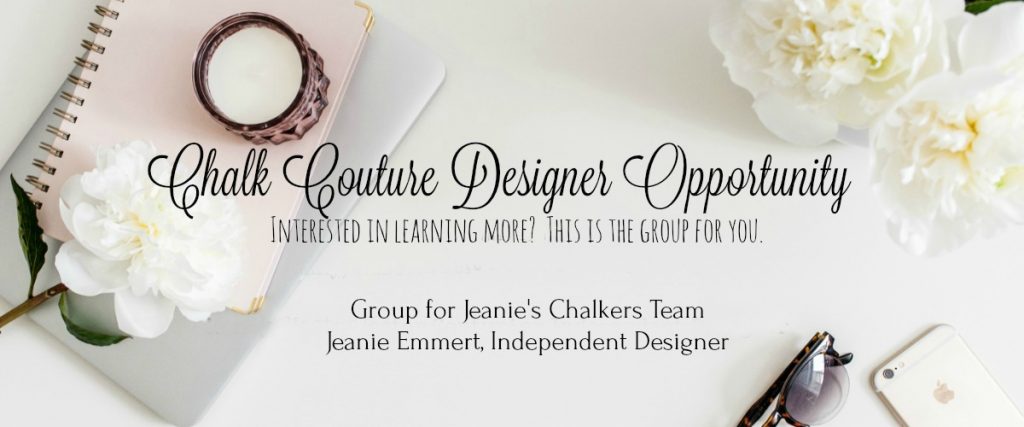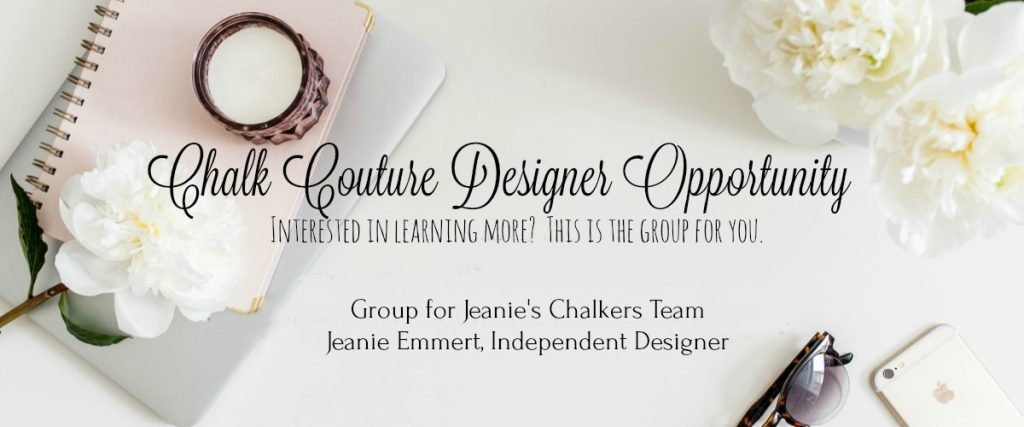 Here is Where I Party!