Four years ago I made a onesie design with my Silhouette Cameo
that was very popular on Pinterest. My little granddaughter wore that onesie. She's long since outgrown it of course so I brought back a similar design that I made in Cricut and used it on a little white dress that I got at Hobby Lobby.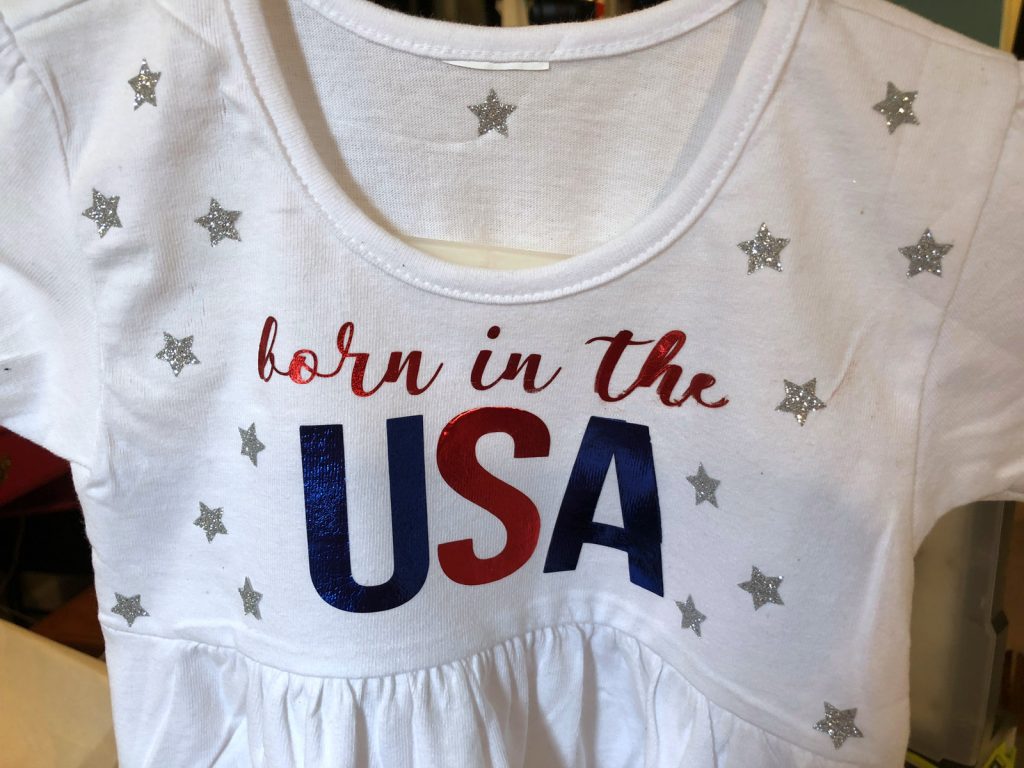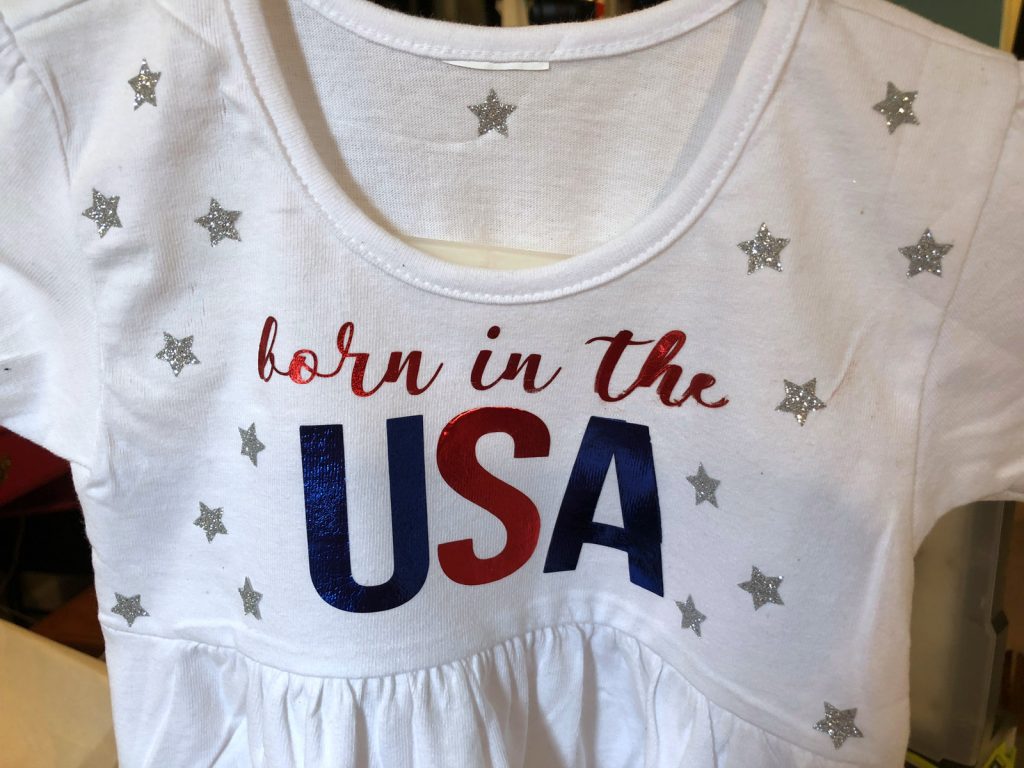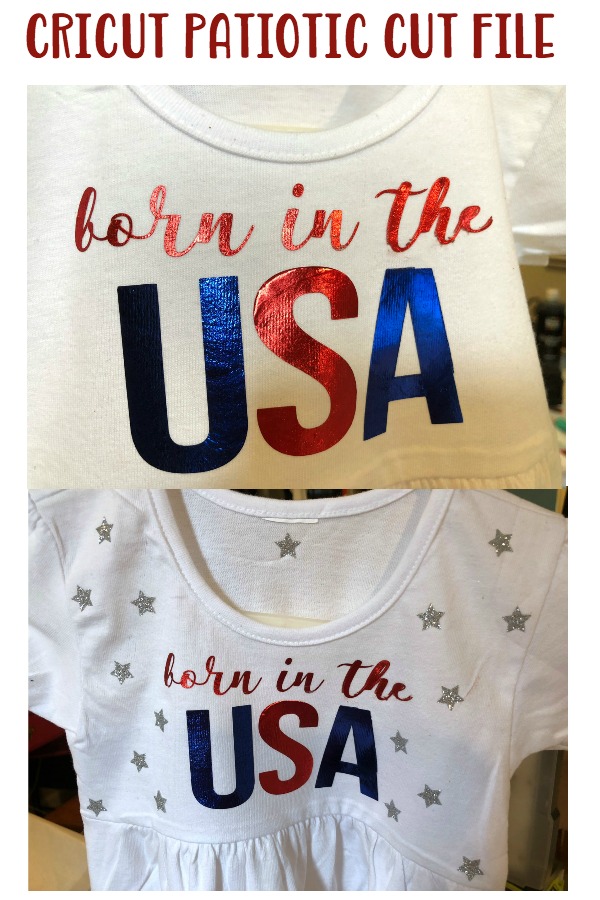 I didn't know they sold these little dresses! They're perfect for personalizing with iron-on vinyl and Chalk Couture Ink, too. I bought two dresses: this white one and a gray one. Keep an eye on my Making Pretty Things Facebook page. I'm going to do something different with that gray dress on a Facebook Live next week. Click here to join me.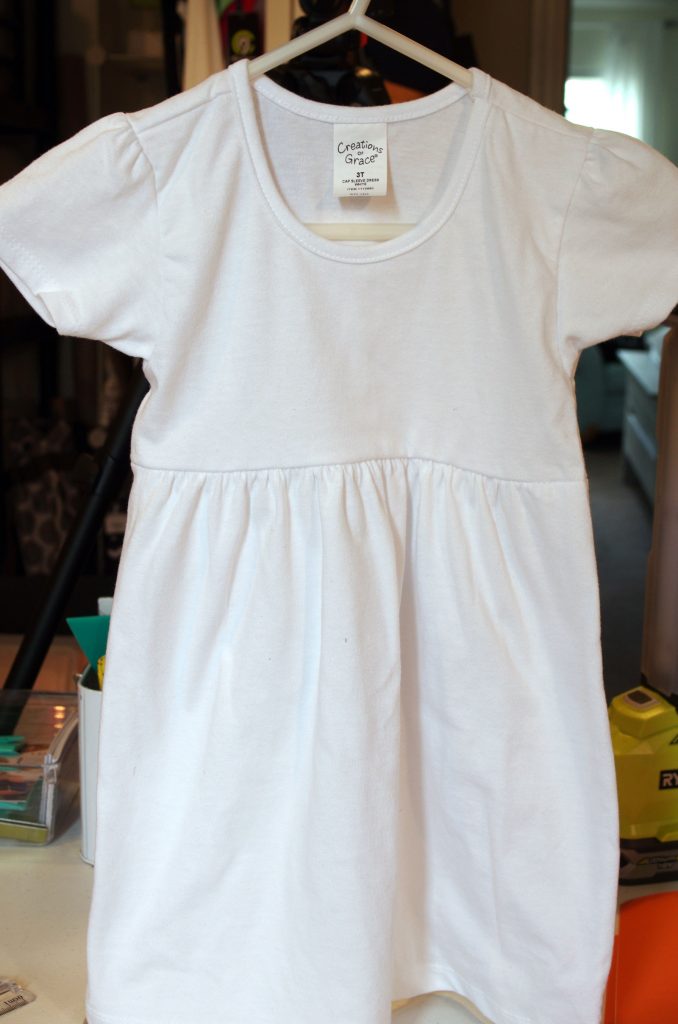 The bodice area on this dress is small, so I had to keep that in mind as I was making the design.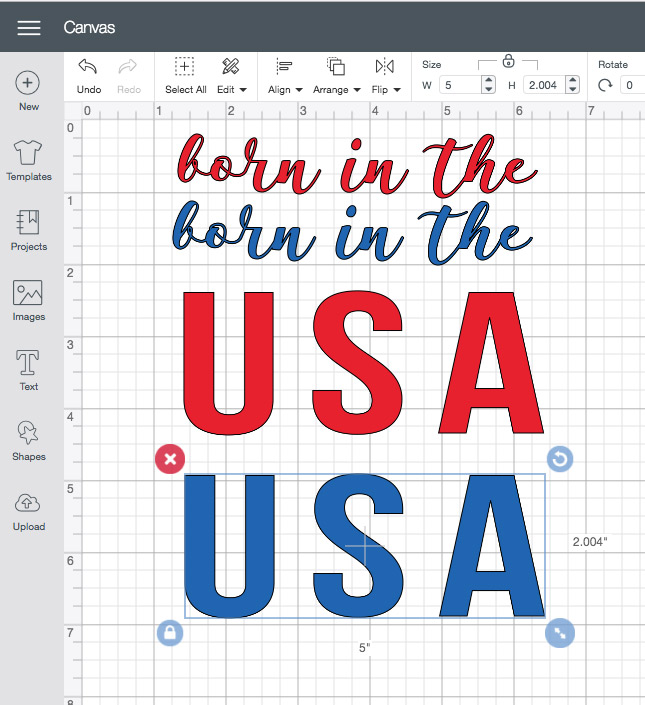 I cut the design out of  metallic heat transfer vinyl from Happy Crafters and applied it using an Easy Press.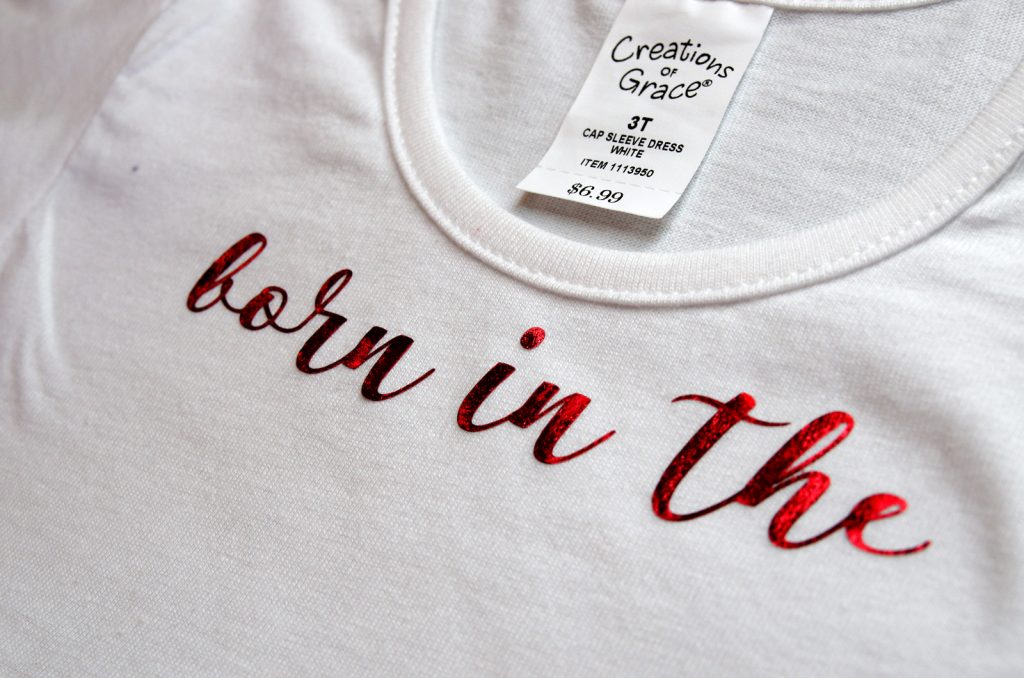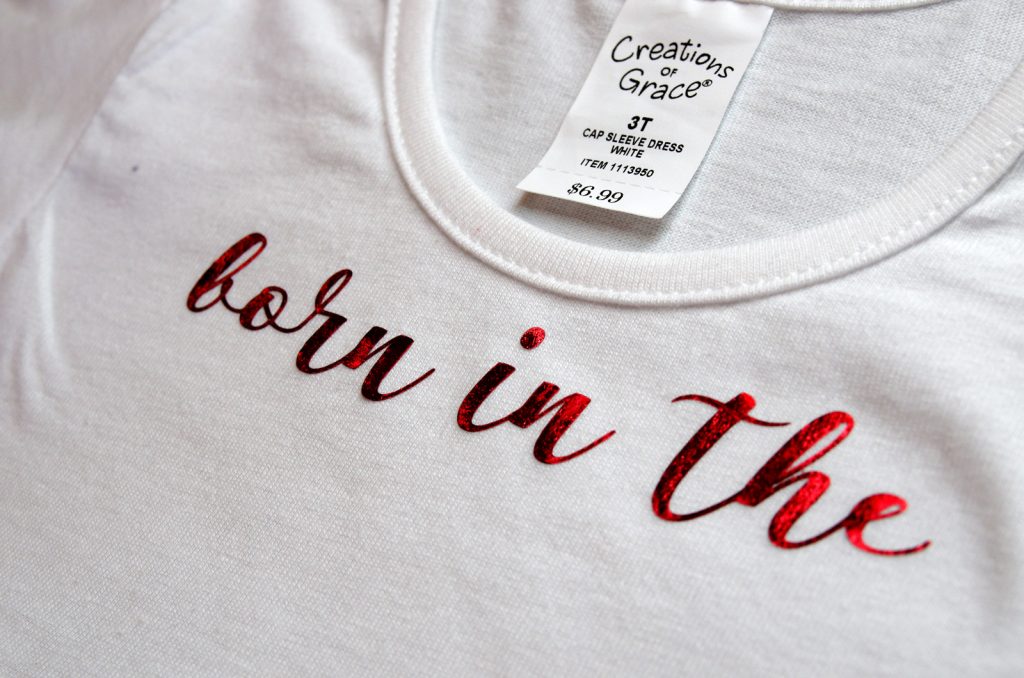 I made the mistake of not waiting for the HTV to cool before peeling and had to do a little repair work so be careful and read the instructions when using metallic iron-on.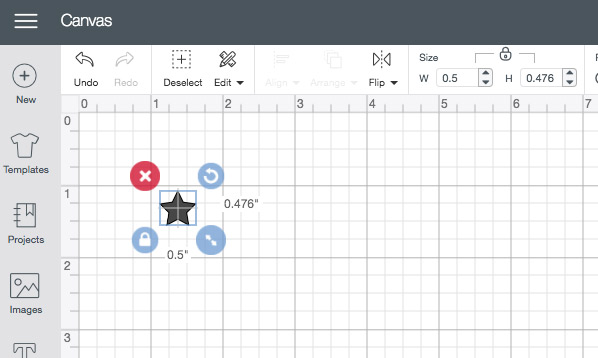 I decided the design needed stars, so I simply added and resized one star (1/2″) and cut out a whole row of them out of Cricut Silver Iron-on.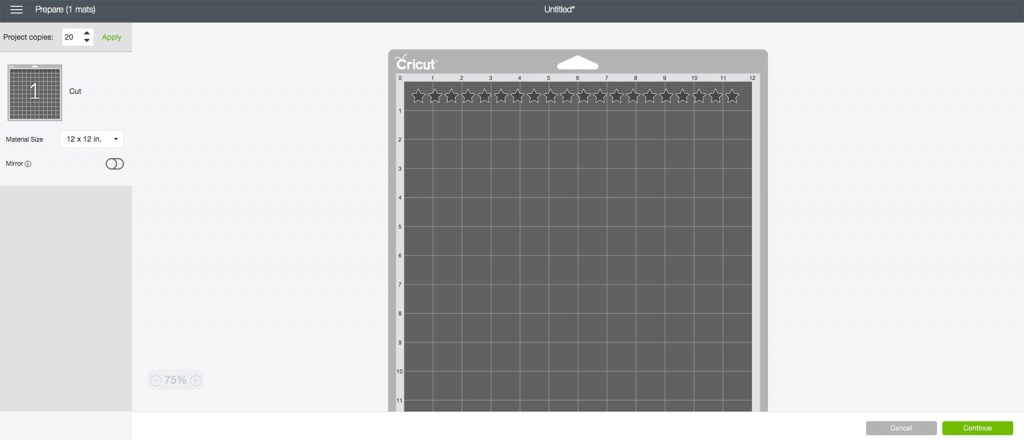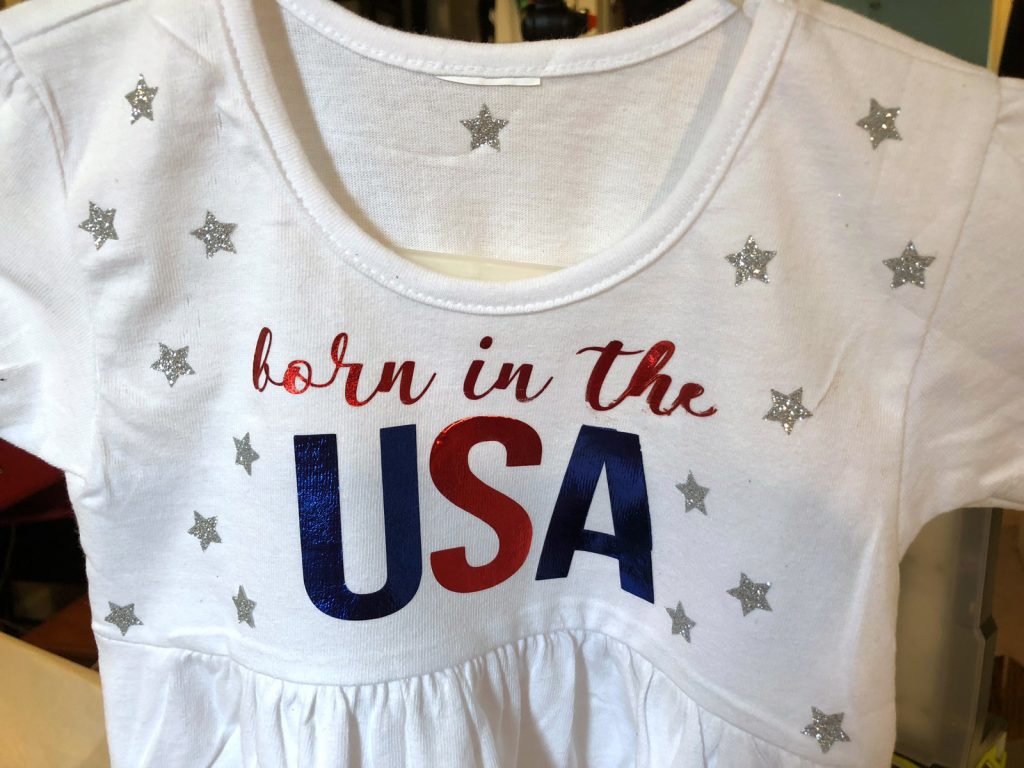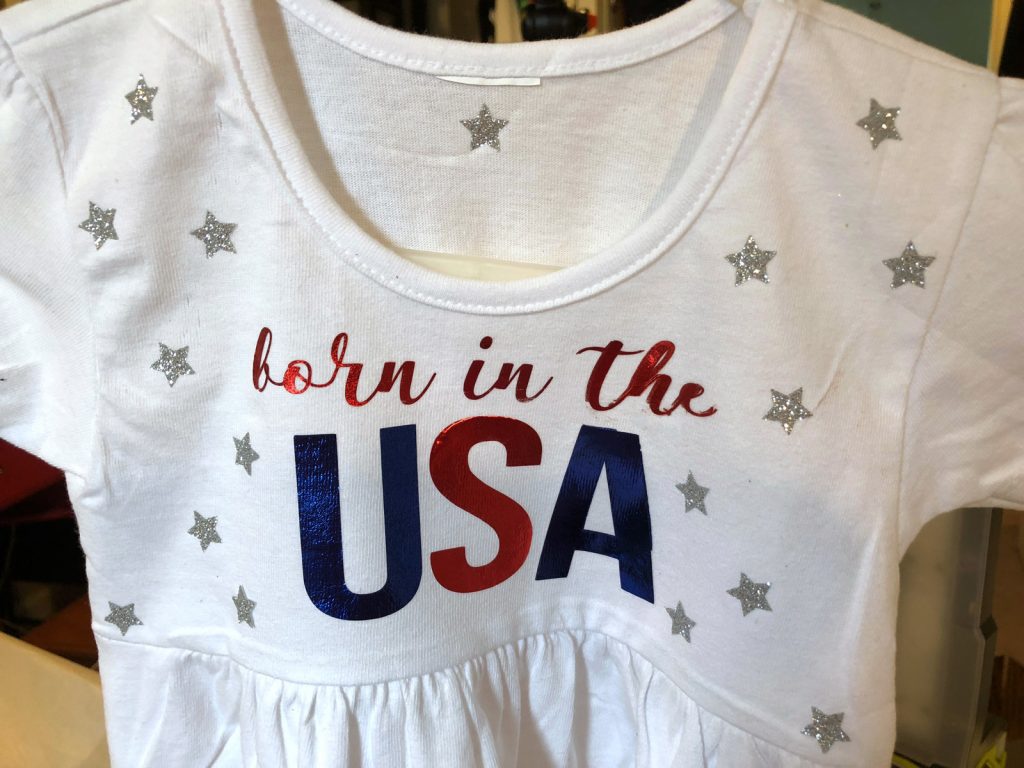 I love how it turned out and can't wait to see it on my granddaughter!
Click here to use this design.
Now let's see the 4th of July projects that my friends have made with their Cricuts:


Weekend Craft • DoodleCraft • Upright and Caffeinated • Create & Babble • Refresh Restyle • Cookies, Crafts and Coffee • seeLINDSAY • The Inspiration Vault • The How-To Home • Our Crafty Mom • Real Girls Realm • Dragonfly & Lily Pads
Here is Where I Party!