When I found out the subject of this month's Silhouette Challenge was Patriotic Projects, it didn't take me long to decide what to make. Since I've been on a onesie-making roll, why not one more? Here's a Patriotic Onesie that I made for my granddaughter to wear on her first 4th of July.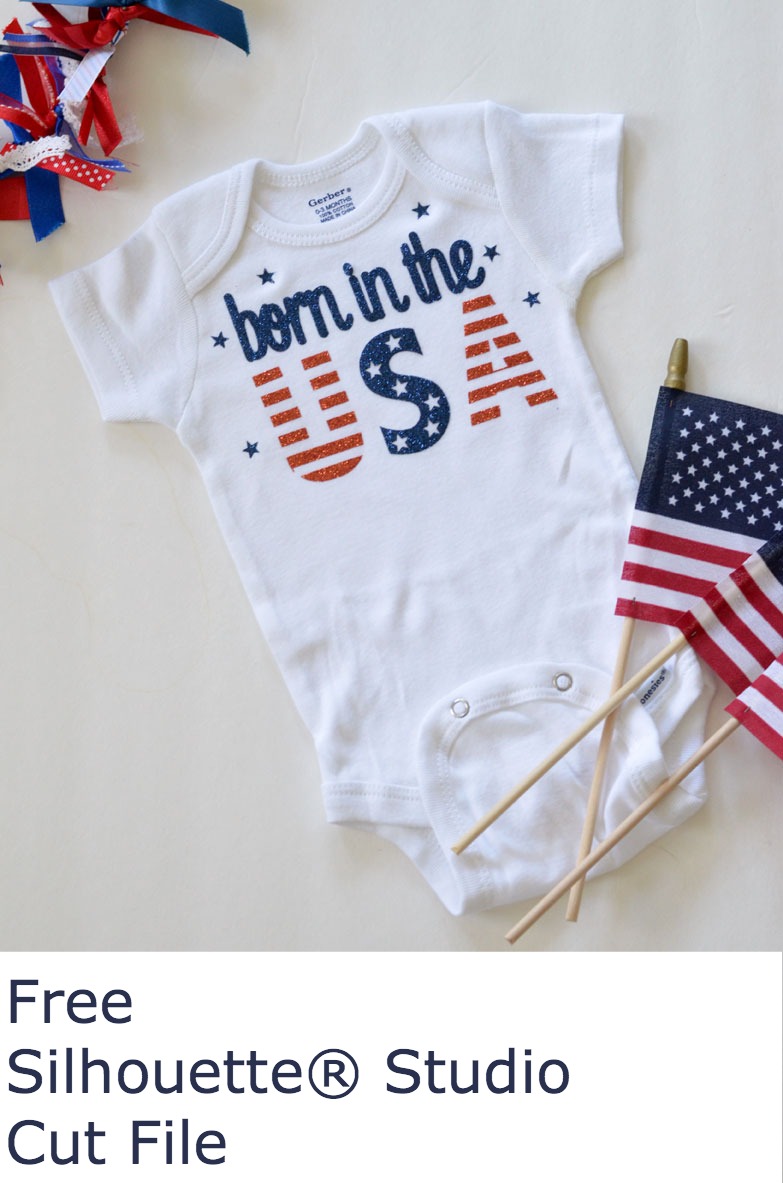 I used heat transfer glitter vinyl. If you haven't tried working with glitter vinyl, I recommend that you try it. There are a couple of things to keep in mind when working with heat transfer glitter vinyl. It's thicker than regular heat transfer vinyl. The vinyl itself is thicker and the backing is thicker, so you'll have to adjust your cut and blade settings. If I'm using an older blade, I bump it up to a 6 or 7. Definitely test cut first to see what blade depth works best for your blade.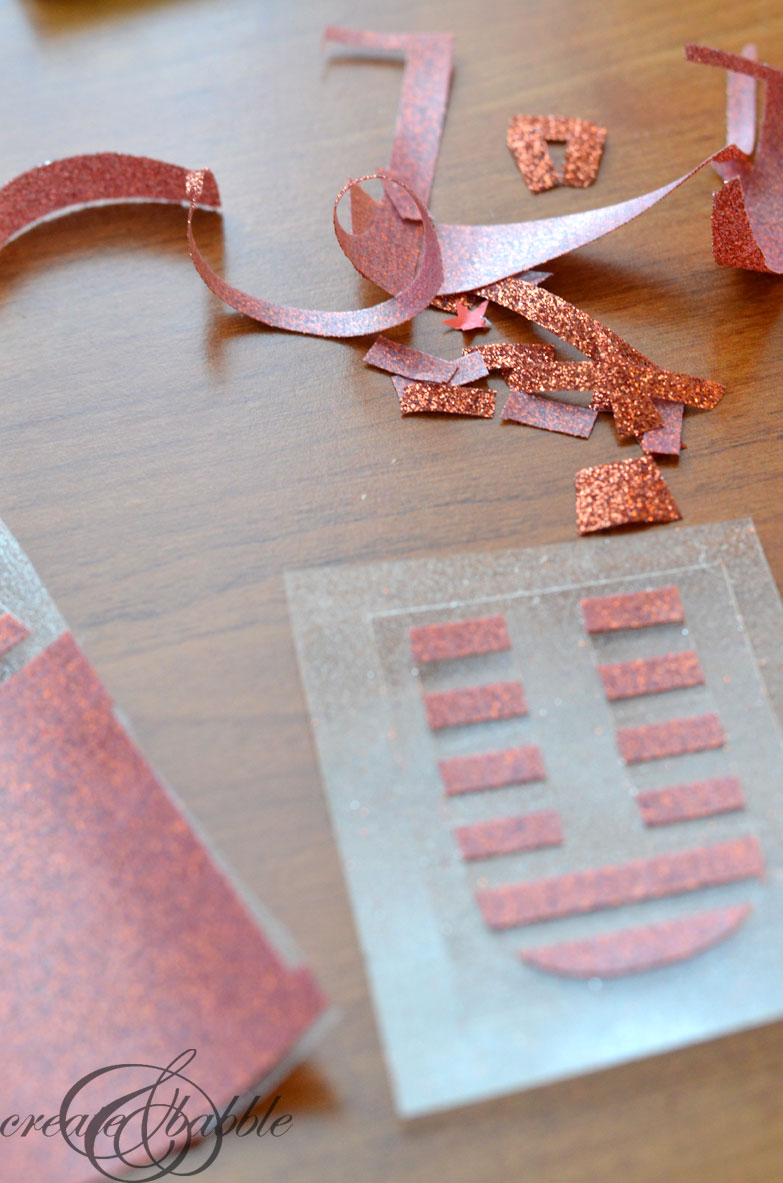 The glitter vinyl that I like to use is from Specialty Graphics. I've talked more about it here. This stuff is the easiest vinyl to weed!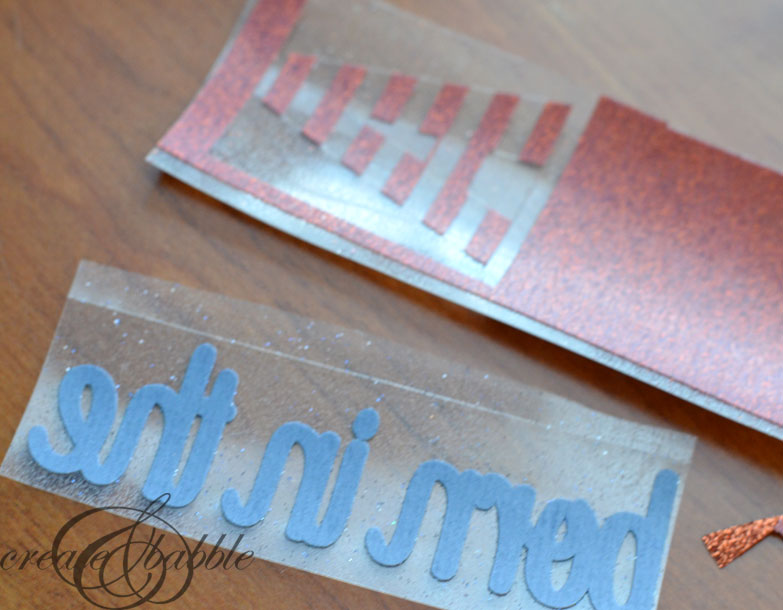 The above photo shows the thickness of the adhesive backing on the glitter vinyl.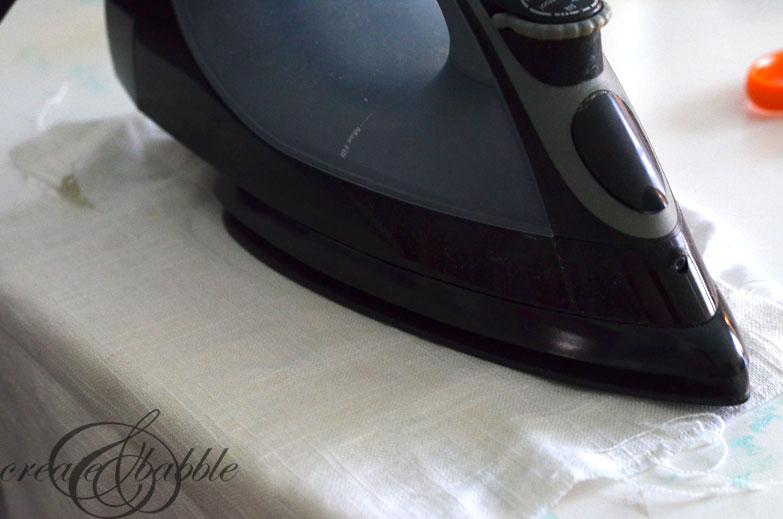 To iron on the glitter vinyl, I press down as hard as I can on hard surface for about 30 seconds with a piece of fabric over the design.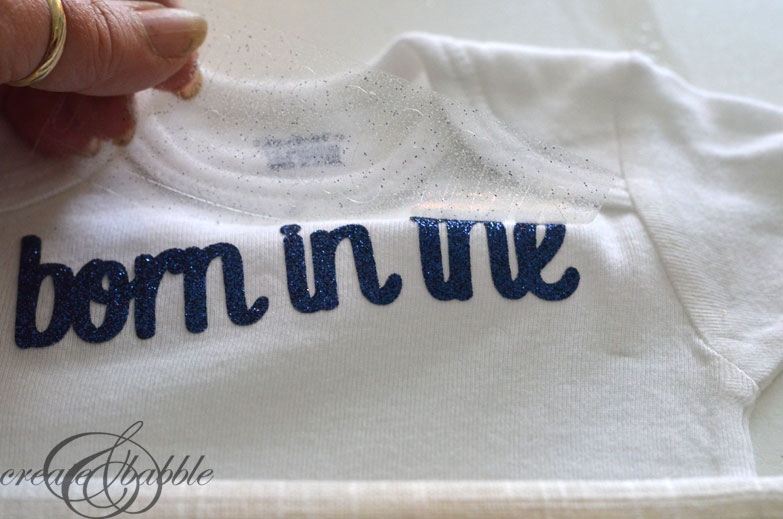 You'll be able to tell when the glitter vinyl is adhered: the backing releases very easily.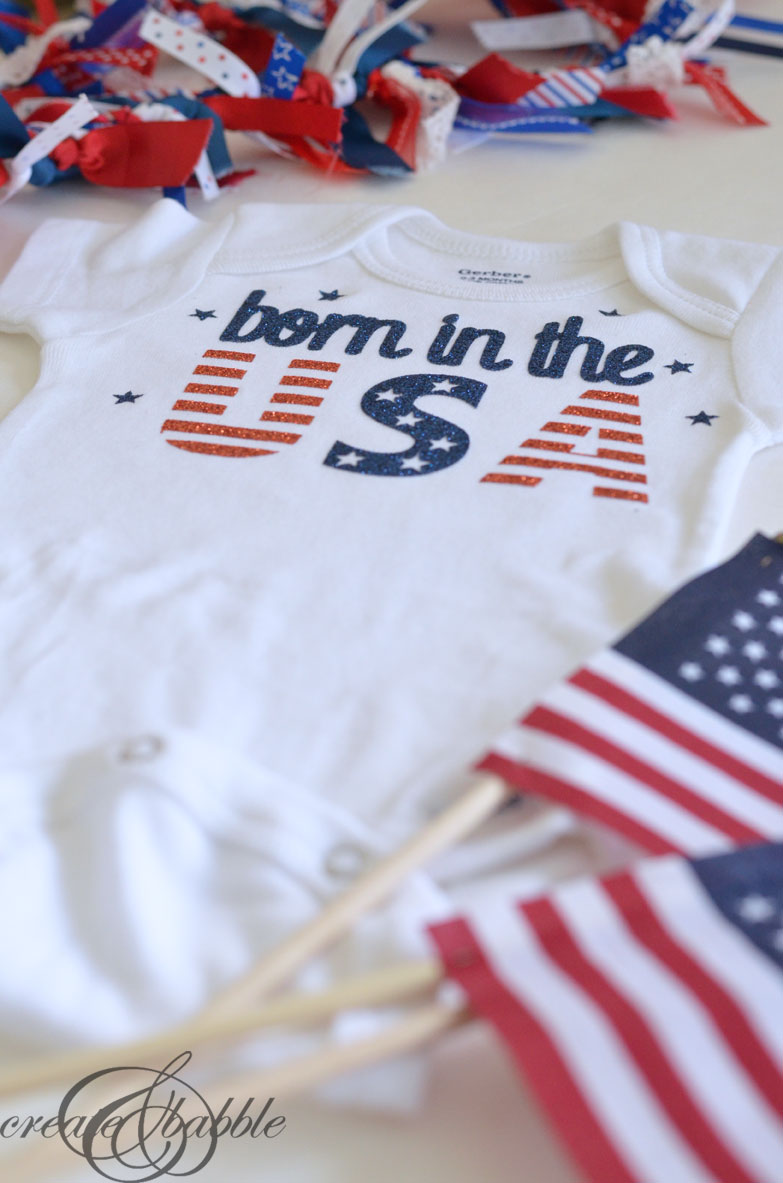 If you'd like to see more ideas on how to use heat transfer glitter vinyl, here's a whole page of my glitter vinyl projects.
Want to Check Out More Silhouette Projects?
My Silhouette Challenge friends and I are all sharing patriotic projects on our blogs today, so peruse the projects below for a wealth of Silhouette inspiration!
1. Our Rosey Life // 2. My Mom Made That // 3. The Kim Six Fix // 4. Create & Babble // 5. The Frill of Life // 6. My Paper Craze // 7. Kate's Paper Creations // 8. Simply Kelly Designs // 9. Dragonfly & Lily Pads // 10. Mama Sonshine // 11. Lil Mrs. Tori // 12. Tried & True // 13. It Happens in a Blink // 14. McCall Manor // 15. The Thinking Closet // 16. unOriginal Mom // 17. Sowdering About // 18. Weekend Craft // 19. The Outlandish Momma // 20. Adventures in All Things Food // 21. Practically Functional // 22. Silhouette School // 23. Please Excuse My Craftermath… // 24. Ginger Snap Craft // 25. Pineapples And Pinecones // 26. Black and White Obsession // 27. TitiCrafty // 28. Architecture of a Mom //