My neighborhood had a huge yard sale this past weekend. This year we were buyers instead of sellers. Well mostly we were lookers ; ) But I did buy one thing from our neighbors across the street. I picked up an old wooden sewing chest for $2. How could I pass that up especially since Deco Art sent me some of their Americana® Decor Chalky paint to try out and review and this would be the perfect piece to give the chalky paint a test run!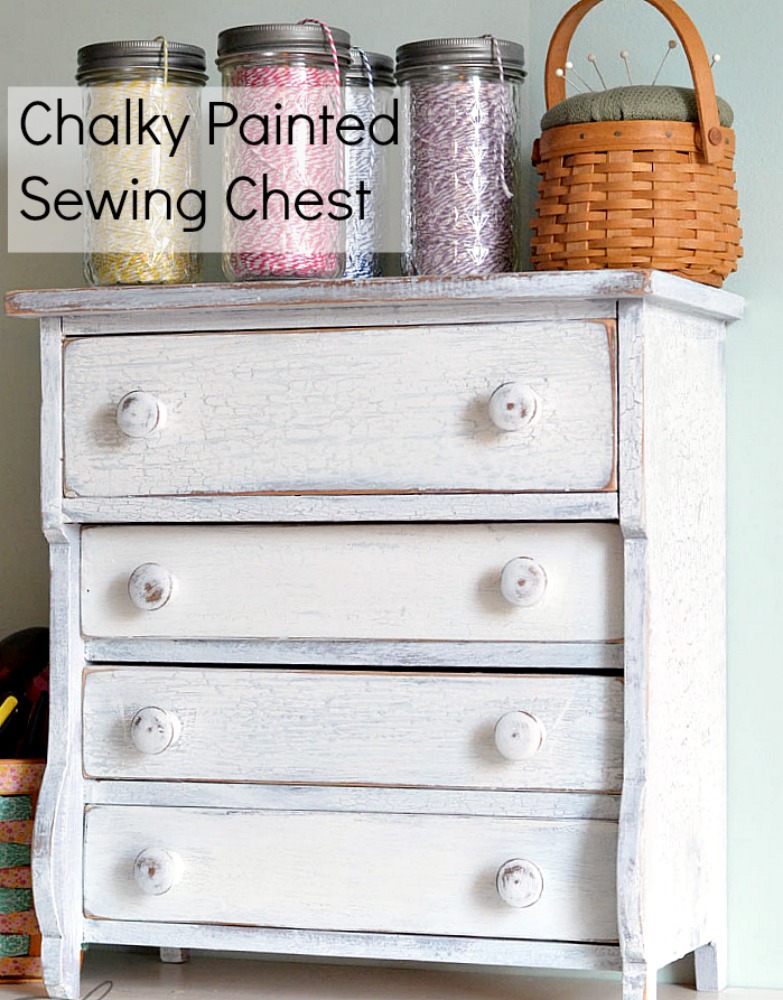 It's the perfect size to hold my Silhouette® supplies, like blades and sketch pens.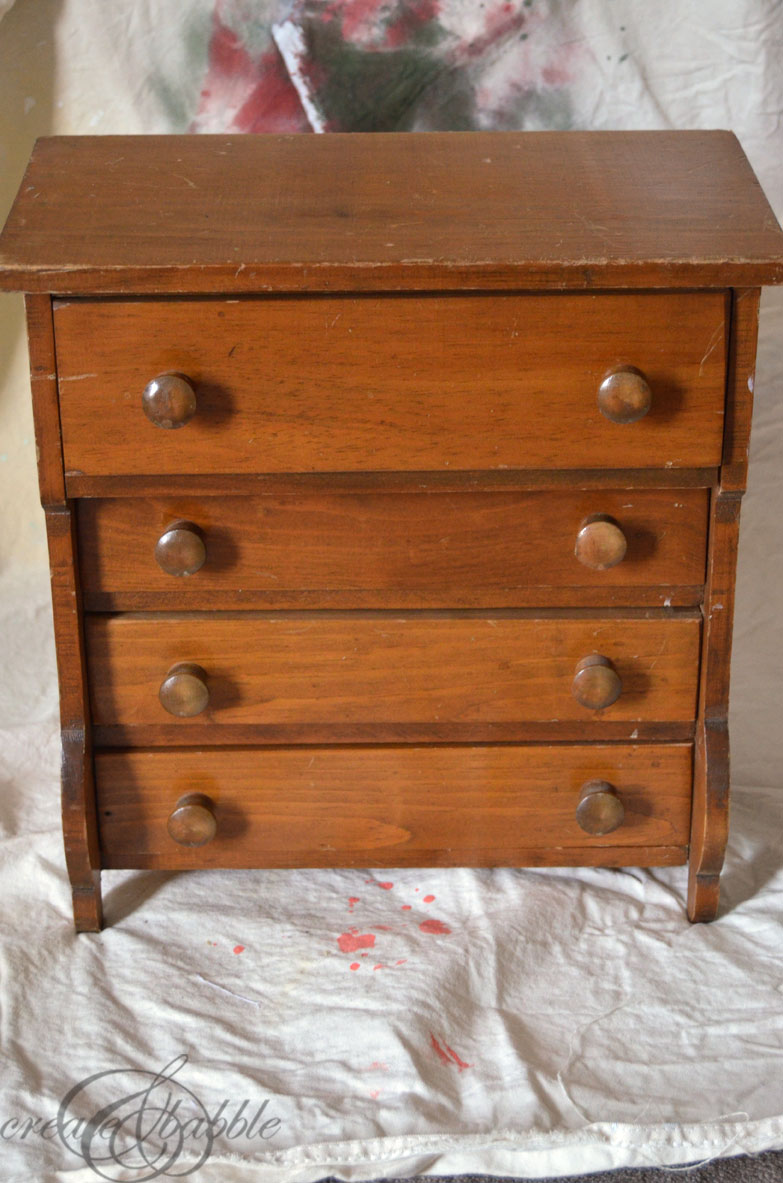 This is how it looked before I got started,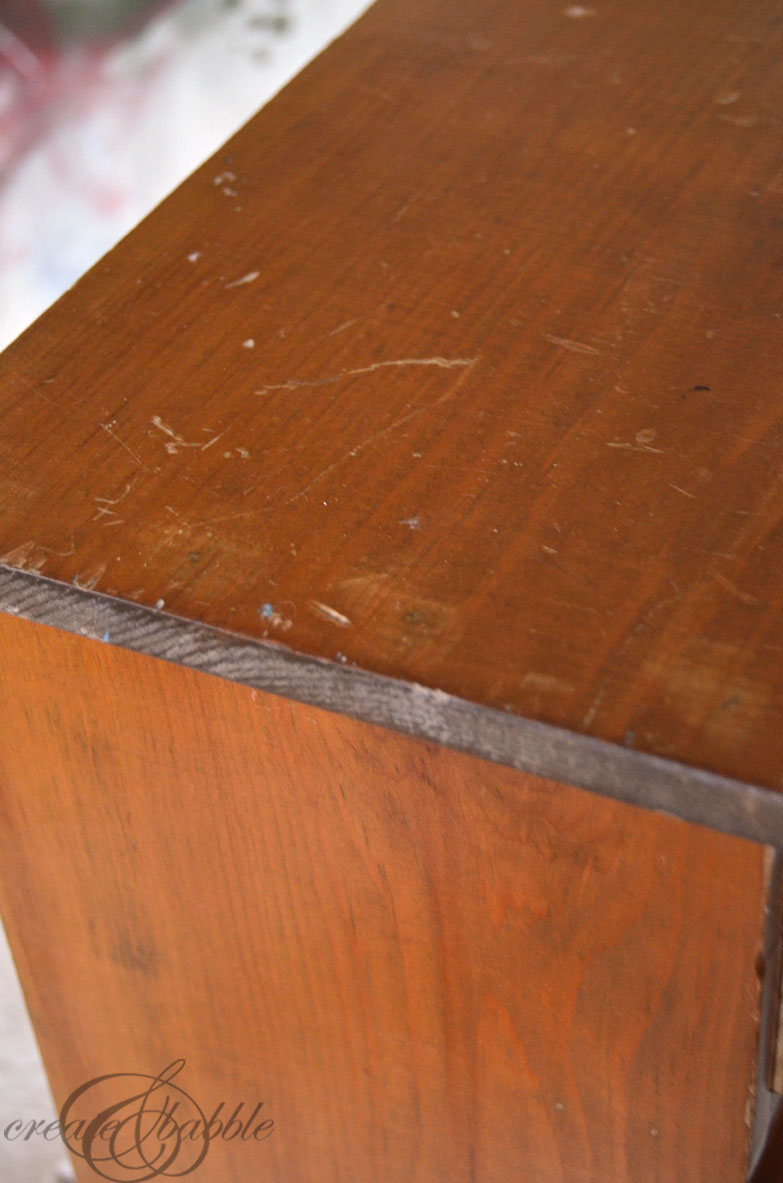 I didn't feel bad about painting this piece since I don't imagine it's an heirloom or anything. It was $2! And the finish was in rough shape, making it a perfect candidate for a little chalky paint makeover.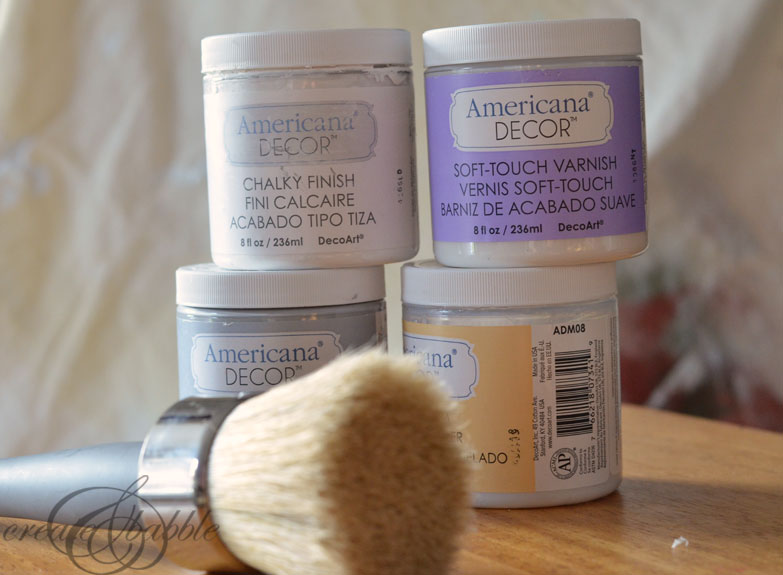 I chose to paint the first layer with a gray color called Yesteryear.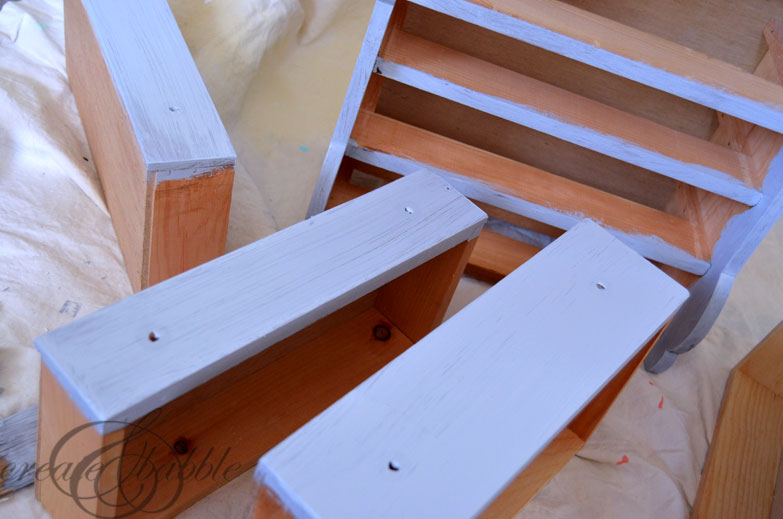 I painted one coat of the Yesteryear and let it dry.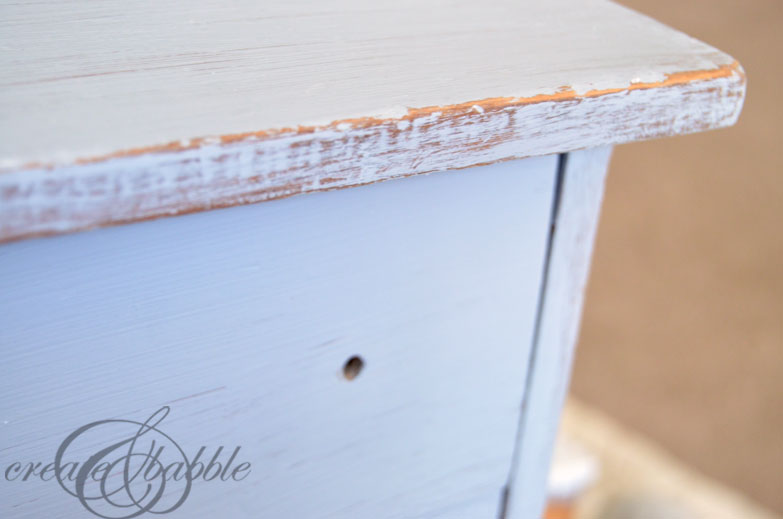 I then sanded the edges a bit with a sanding sponge to give it a worn look.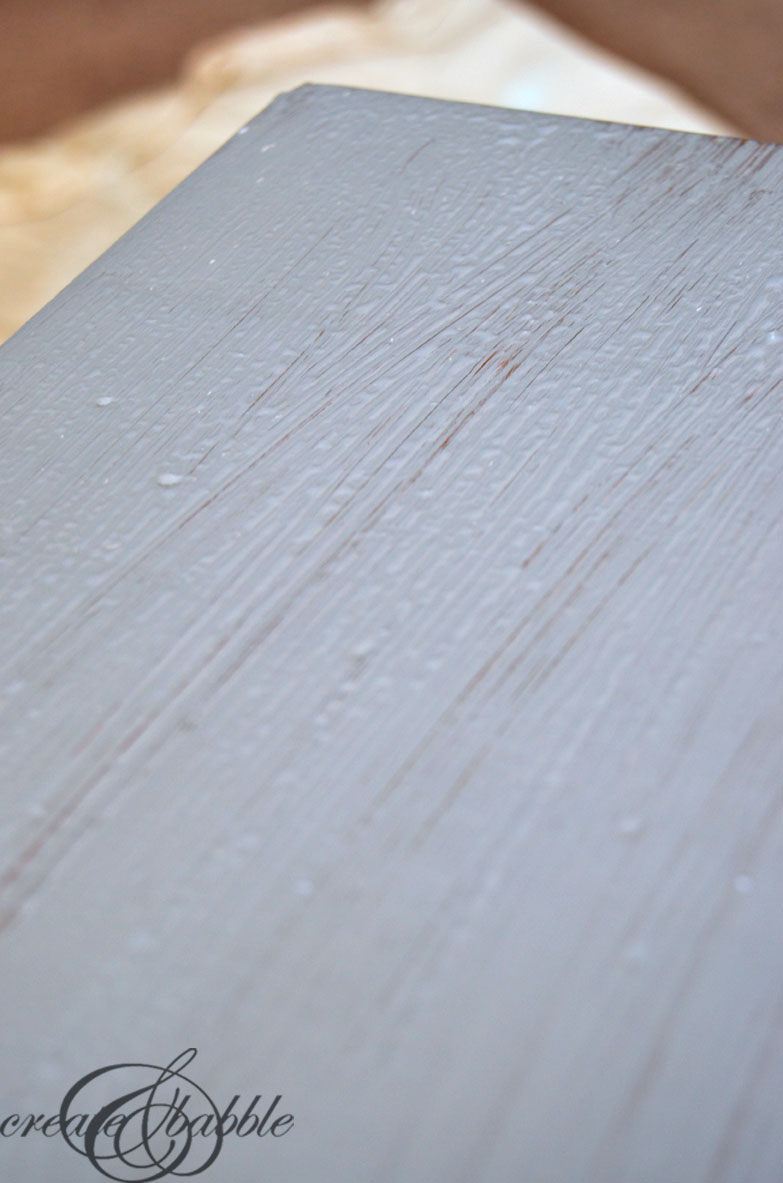 Next, I applied a thick layer of Americana® Decor Crackle Medium. This was my first time ever using a crackle medium. Next time, I'll be a little less liberal with this!
Once the crackle medium was dry, I painted on a coat of the white color, called Everlasting. As you can see, the crackling is a bit heavy, but I like how you can see the gray paint color through the crackling.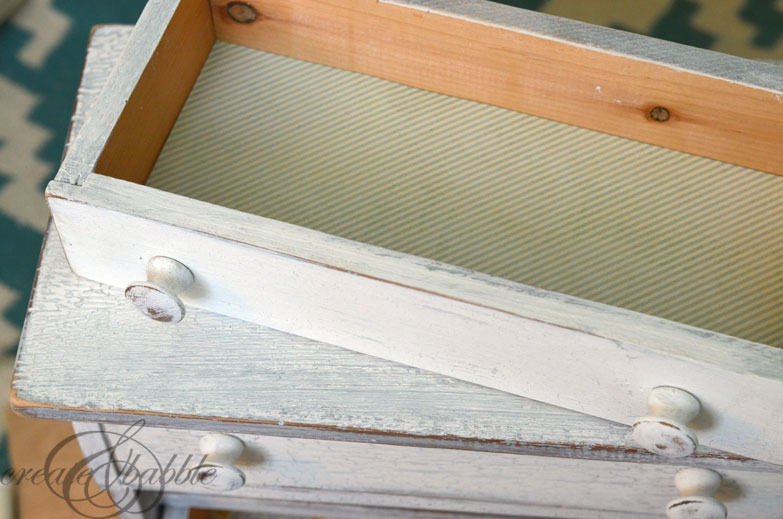 When everything was good and dry, I applied Soft Touch Varnish with a 2″ round brush and buffed it to a nice, soft, smooth finish.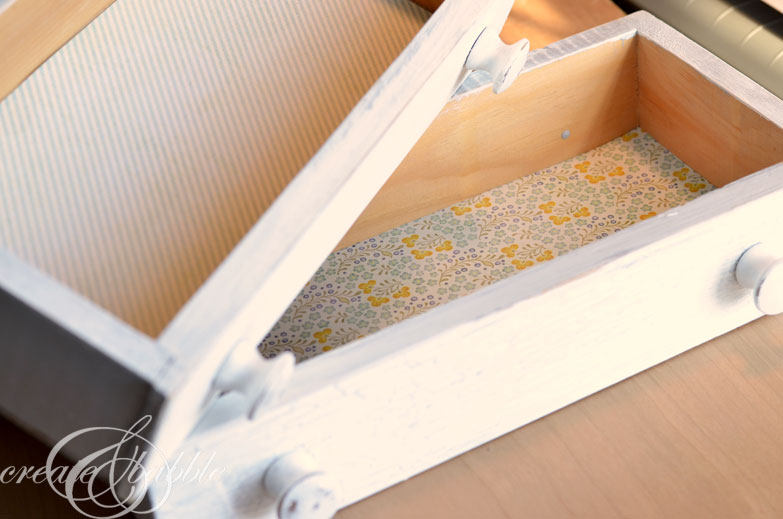 I love these cute, little drawers and though they would look even sweeter lined with some patterned card stock.
How do I like this chalky finish paint? I love it! It was so easy to work with, there are tons of colors to choose from, and a just a small amount of the product goes a long way. I especially like that there was no mixing involved.
The Americana Home Decor Chalky Finish paint is available online at Home Depot. You can have it shipped right to your door, or you can have it delivered to your local Home Depot and pick it up for free! For more chalky paint project check out DecoArt Americana Chalky Decor on Pinterest.
Disclosure: I was not compensated for this post, however Deco Art provided the supplies for this project. As always, I only recommend products that I use and love. All opinions are my own.