Do you remember the patriotic onesie that I made last year for my granddaughter? (free cut file here) I used that same file to make a Patriotic T-shirt for myself.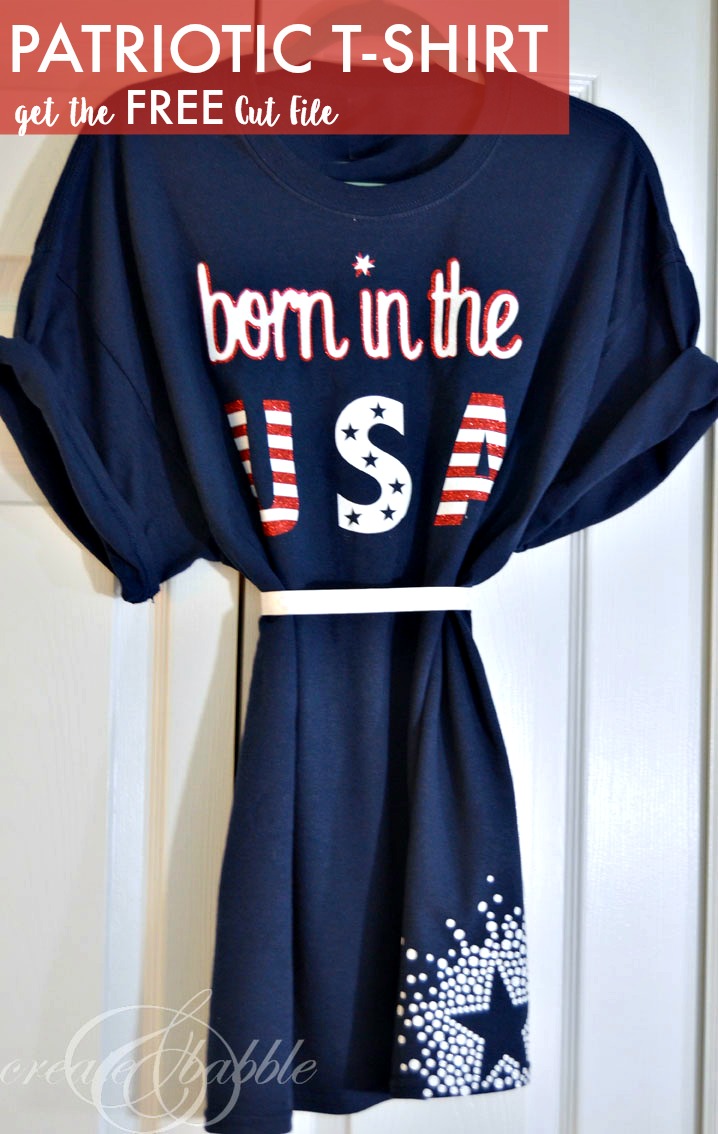 I just had to enlarge the shapes for an adult t-shirt.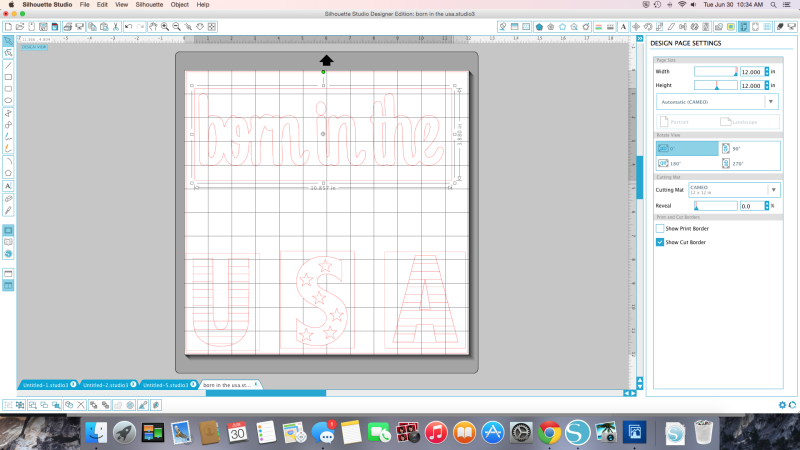 I drew a box around them, grabbed the arrow in the bottom right corner of the box, and dragged to expand.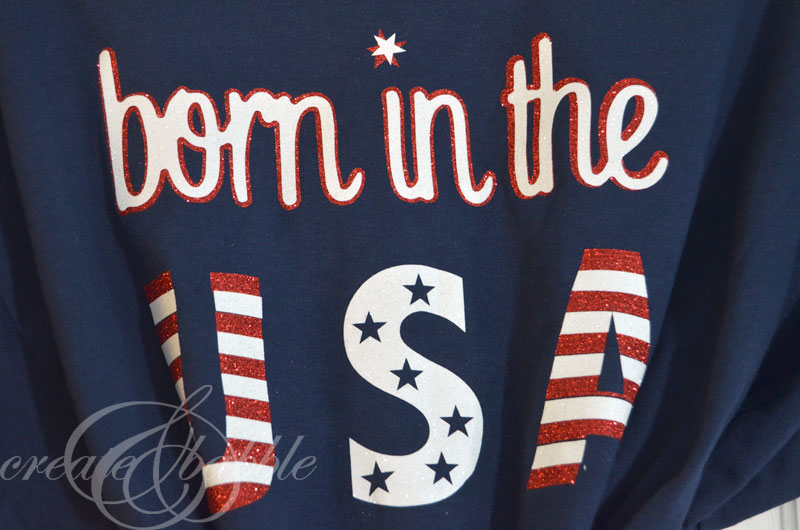 Of course I had to use glitter heat transfer vinyl (my favorite) for my patriotic t-shirt. And since I only had white and red glitter HTV, I picked up a navy blue t-shirt from AC Moore.
Speaking of heat transfer vinyl, I literally just got an email from Happy Crafters informing me of a sale they are having on white and black heat transfer vinyl.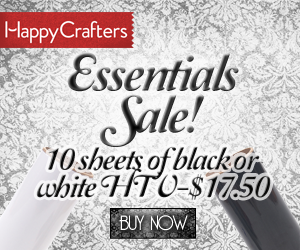 They are offering 10 sheets (12″x15″) of black or white heat transfer vinyl for $17.50 today through Thursday. No coupon necessary. It's a good time to stock up! Click here for more details.
I thought it would be fun to include a video of the heat press process of making this T-shirt. I'm just starting to dive into the world of creating videos, so please forgive the "amateurness" of this video. I have a lot to learn!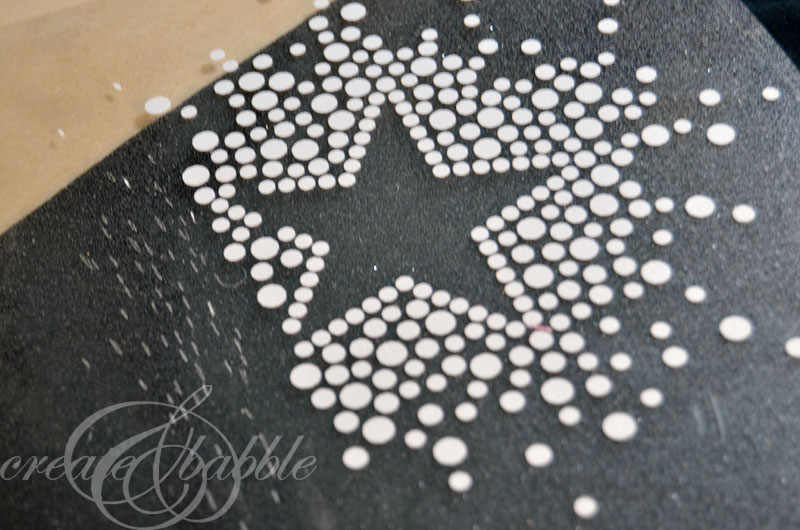 The exploding star at the bottom of the T-shirt was the result of a mistake. It was originally intended to go on the back of the T-shirt, but apparently the vinyl went askew in my Cameo when my head was turned. I just couldn't bear to throw it away so it laid on my craft room floor for a day before I came up with the idea to apply it as it was. Right on the hem of the T-shirt.
(That star shape is from the Silhouette online store (design ID #6443) a rhinestone cut file that warns you not to change the size – but if you're using glitter vinyl you can make it any size you want! I also used that file for this canvas wall art)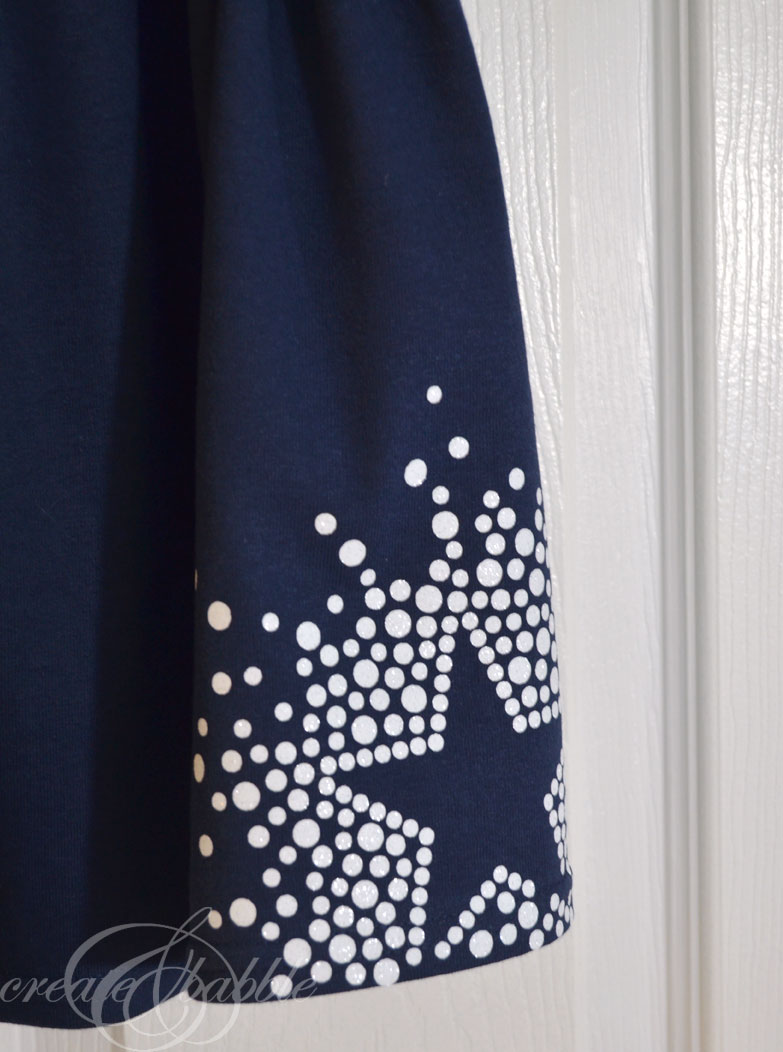 It looks intentional, doesn't it.
So there you have it. If you make a crafting mistake, just hold on to it for a day or two. You'll figure out what to do with it!