The 4th of July is right around the corner so I made this cute, little 4th of July Star Canvas to add a little patriotic sparkle to my office.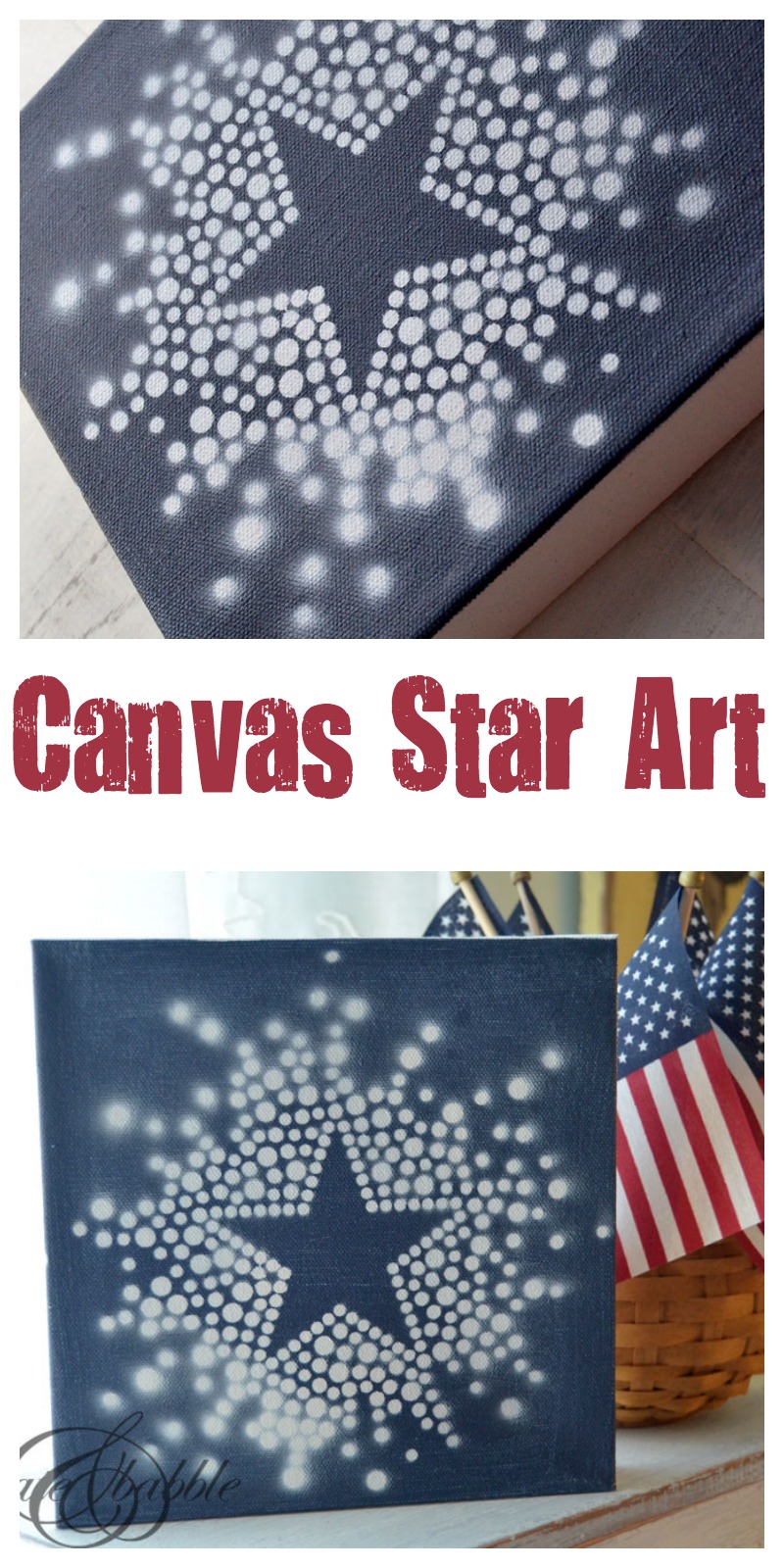 It was made using:
Silhouette Stencil Material (I fell in love with this stencil material after using it to makeover a favorite chair of mine)
8×8 canvas
blue acrylic craft paint
white spray paint
small paint brush
The shape that I used is the Star Inverted Rhinestone Design ID #6443 from the Silhouette Online Store. This shape has a message on it instructing you not to alter the size, but since we're not using this for rhinestones, go ahead and resize for the size of your canvas. I resized mine to 8×8 to fit my canvas.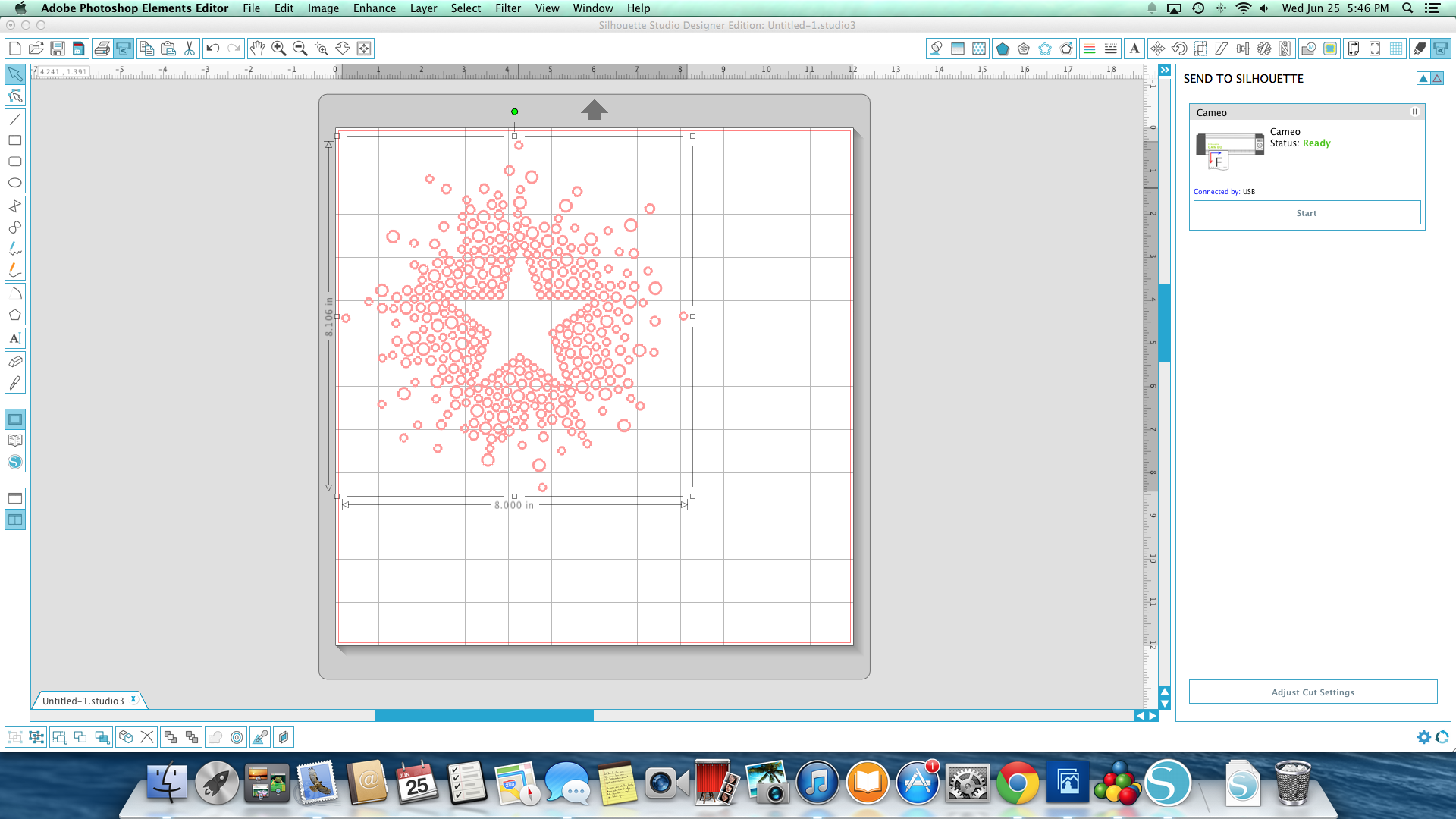 First I painted the canvas with blue craft paint and let it dry. Since the stencil material is adhesive, I just stuck it down on the canvas and sprayed the white spray paint over the whole thing.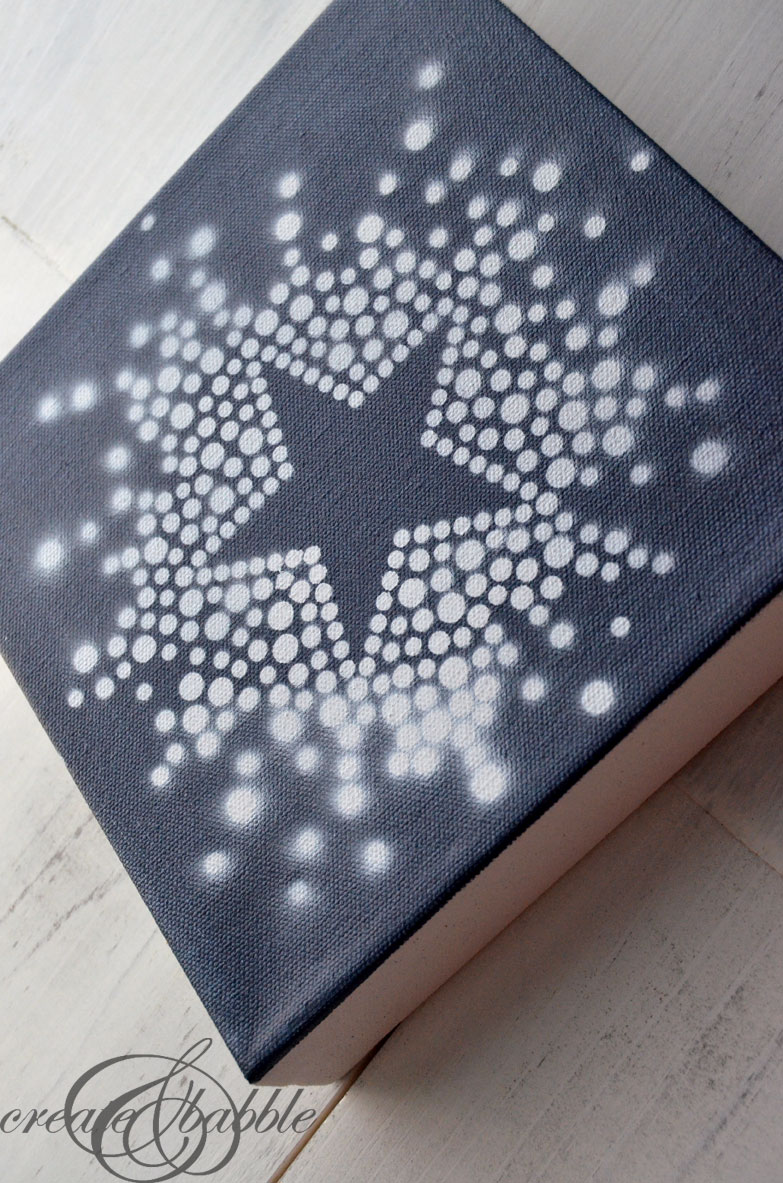 Since I didn't pay attention to how well the stencil was sticking to the canvas around the edges, I ended up with this sort of bokeh affect! That's one happy accident! Trust me, it's rare when my mistakes actually look good.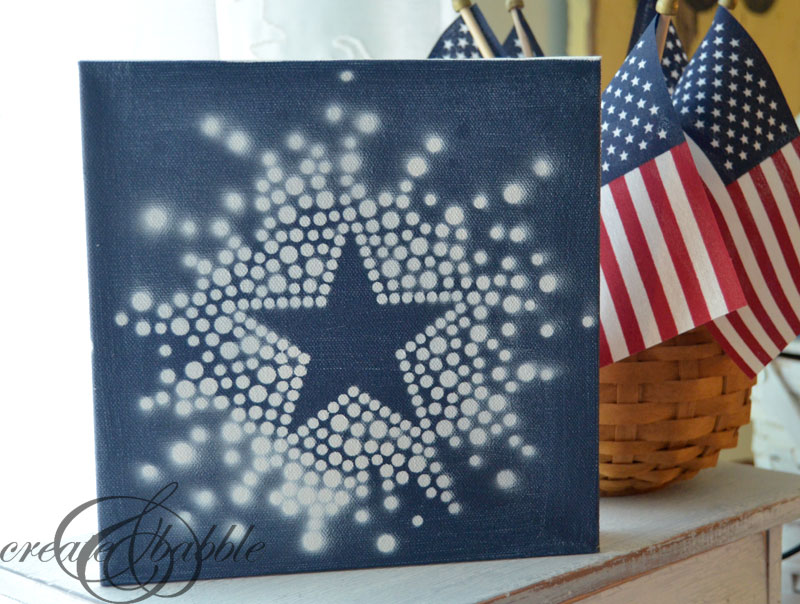 I like how it looks like there are lights shining through the canvas.
Oh, and one more thing about the stencil material: the stencils that you create using it are reusable! Yep, reusable.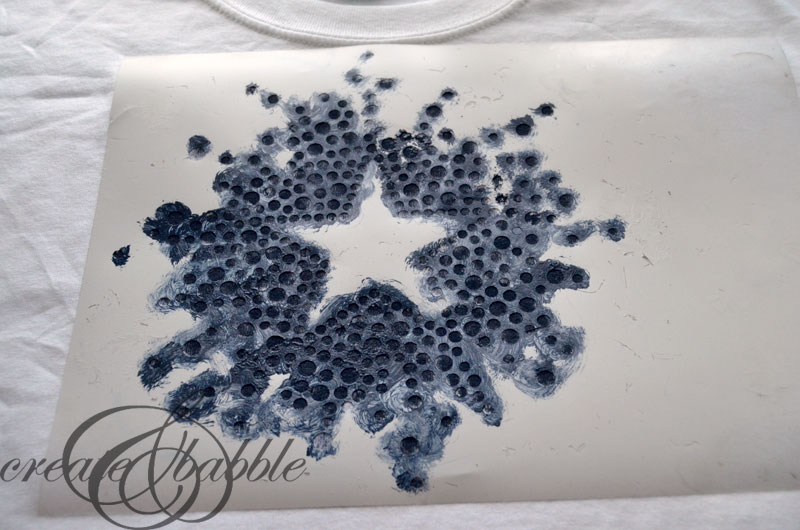 I used the same stencil on a T-shirt.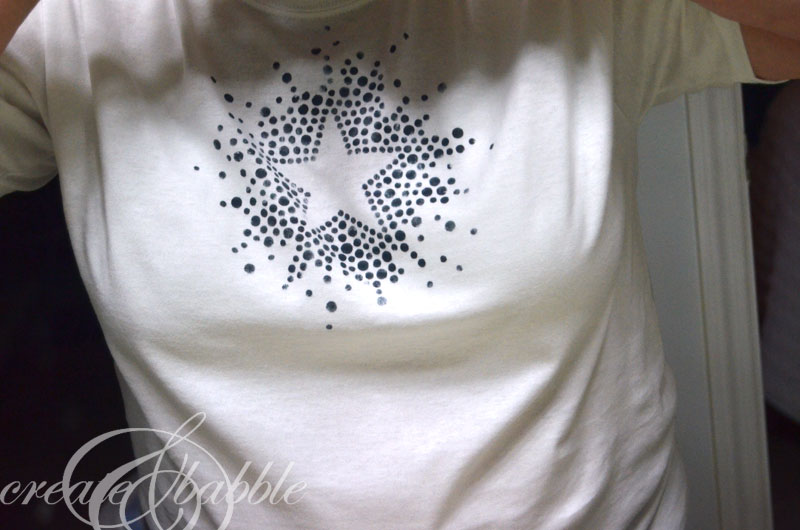 We will be at the beach over the 4th and now I'll have a cute t-shirt to wear to the boardwalk to watch the fireworks.
By the way, right now is a great time to stock up on all types of Silhouette materials (including my favorite: the stencil material) and accessories and save 30%! Buy as much or as little as you'd like.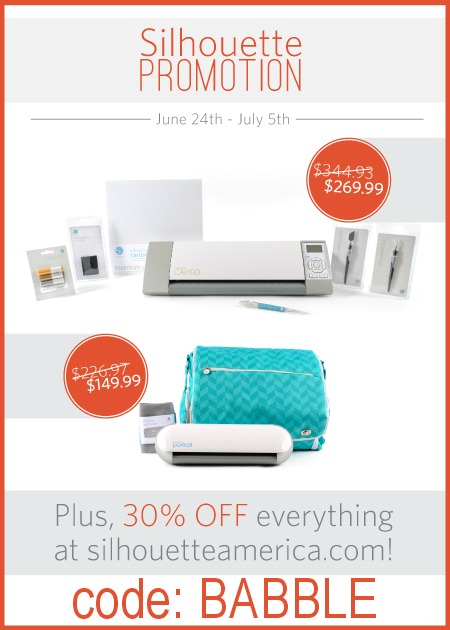 Just remember to use the code: BABBLE during checkout.
Disclosure: This post contains affiliate links meaning that if you make a purchase using these links, I will earn a small commission. As always, I only recommend products that I use and love and you know I love my Silhouette! I was not compensated for this post, but did receive product. All opinions are 100% my own.