It's the 2nd of July! Are you hosting this year's Fourth of July get-together, BBQ, picnic or party? Are you ready? Me neither. But I did make these two cute, red, white and blue, striped patriotic pillow covers for less than $5 and in less than five minutes each!
Yes, they only took about five minutes each to make and all I bought to make them was a 4-pack of cloth napkins that I found at HomeGoods for $4.99. They were exactly the right size to cover two pillows that I already had.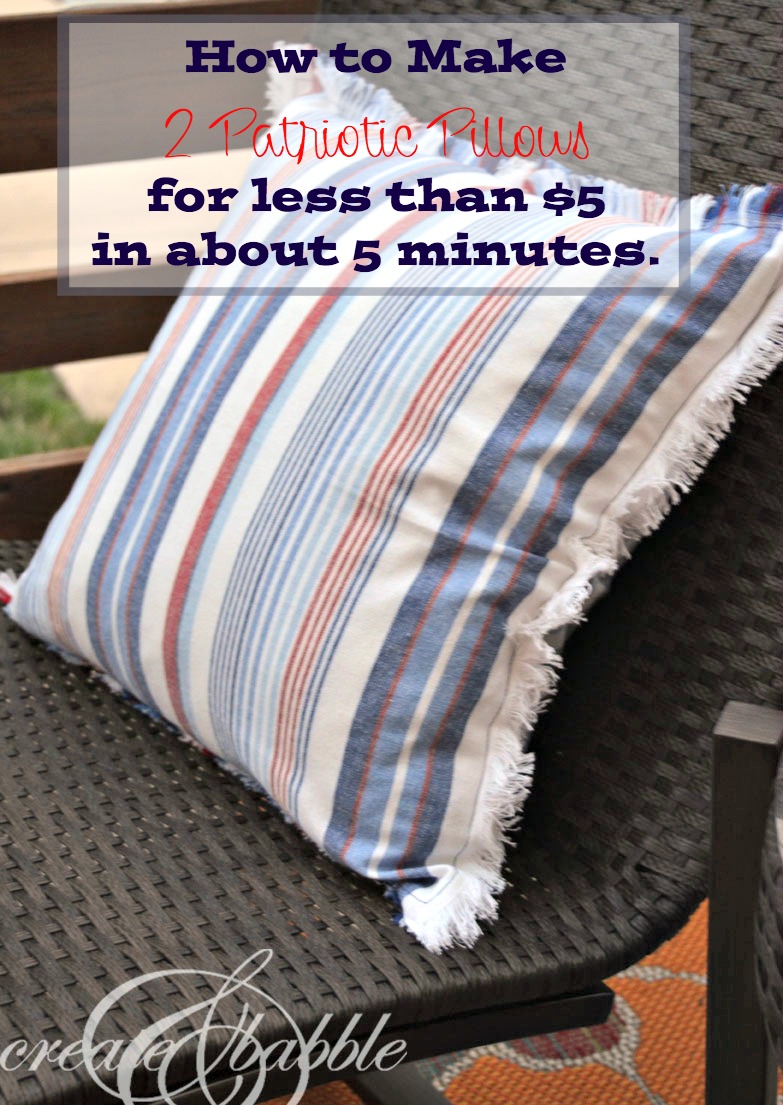 Since the edges of the napkins were fringed, I just sewed them (wrong sides together) on three of the four sides.  I left the fourth side open to slide in the pillow form. Since my pillow was feather and down filled, it was easy to stuff the pillow away from the fourth side and slide that seam under my presser foot on the sewing machine. No hand sewing – yay!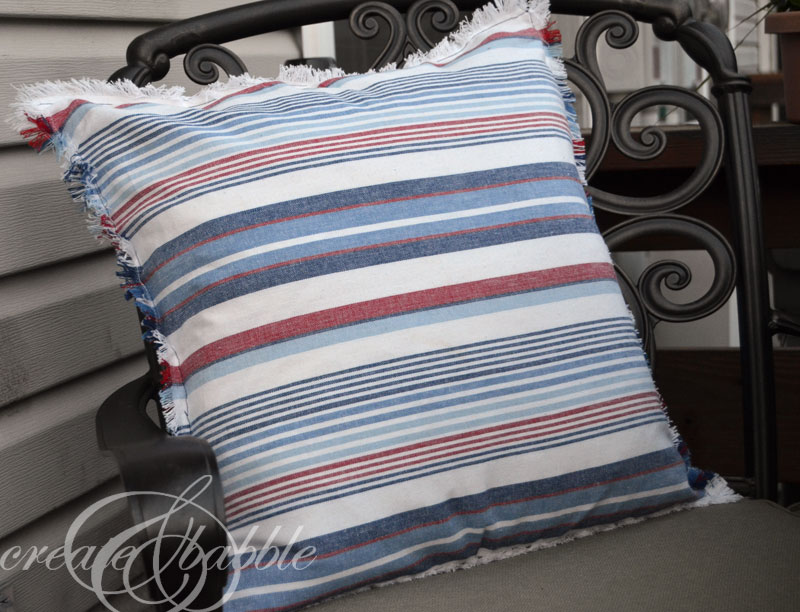 As I said the other day, I'm trying to improve my video-making skills, so I made a video of this pillow-making adventure.
FAIL! For whatever reason, I turned my camera vertically which is a no-no for making videos. That's why this video has black margins. Ooops. I have a lot to learn apparently.
Anyway, I hope you have a wonderful 4th of July. And if you need to make a pair of quick and inexpensive pillows covers, go ahead and pin this post for future reference!