What is Chalk Couture? Good question! Chalk Couture is a collection of products that you use to create professional-looking chalkboards and so much more! You can make stunningly beautiful home decor and apparel items without any artistic skills at all.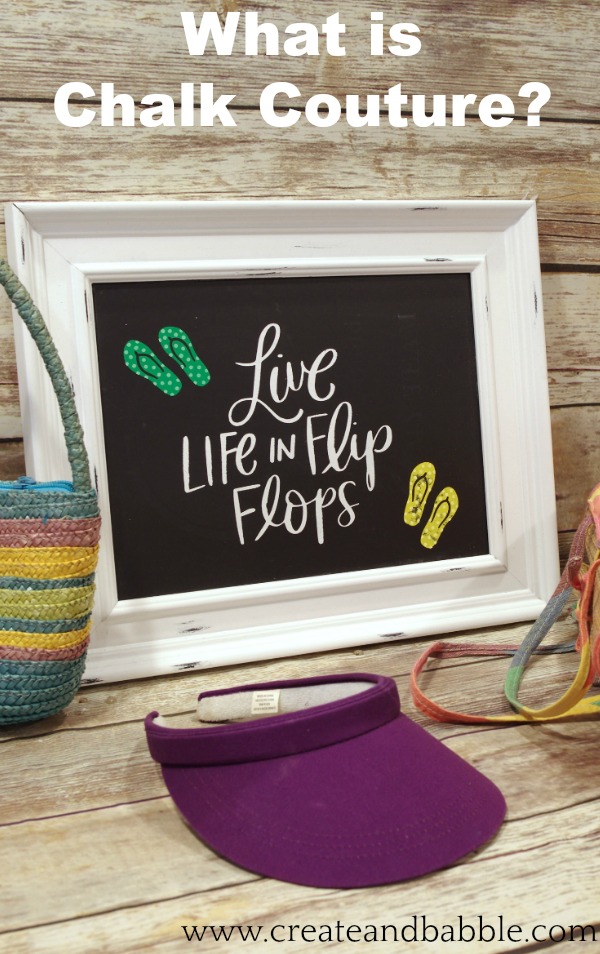 The products include Chalk Paste, Chalk Paste, and Chalk Paste. The Transfers are like stencils except that they are sticky on the back and the cut-out design areas are silkscreened. You apply the Chalk Paste across the surface of the Transfer with a squeegee, covering the silkscreened area, and then you remove the transfer revealing the beautiful chalk design beneath.
Watch the video below to see what I mean:
The Transfers are reusable and will last for dozens of re-uses if you take good care of them by cleaning them right away.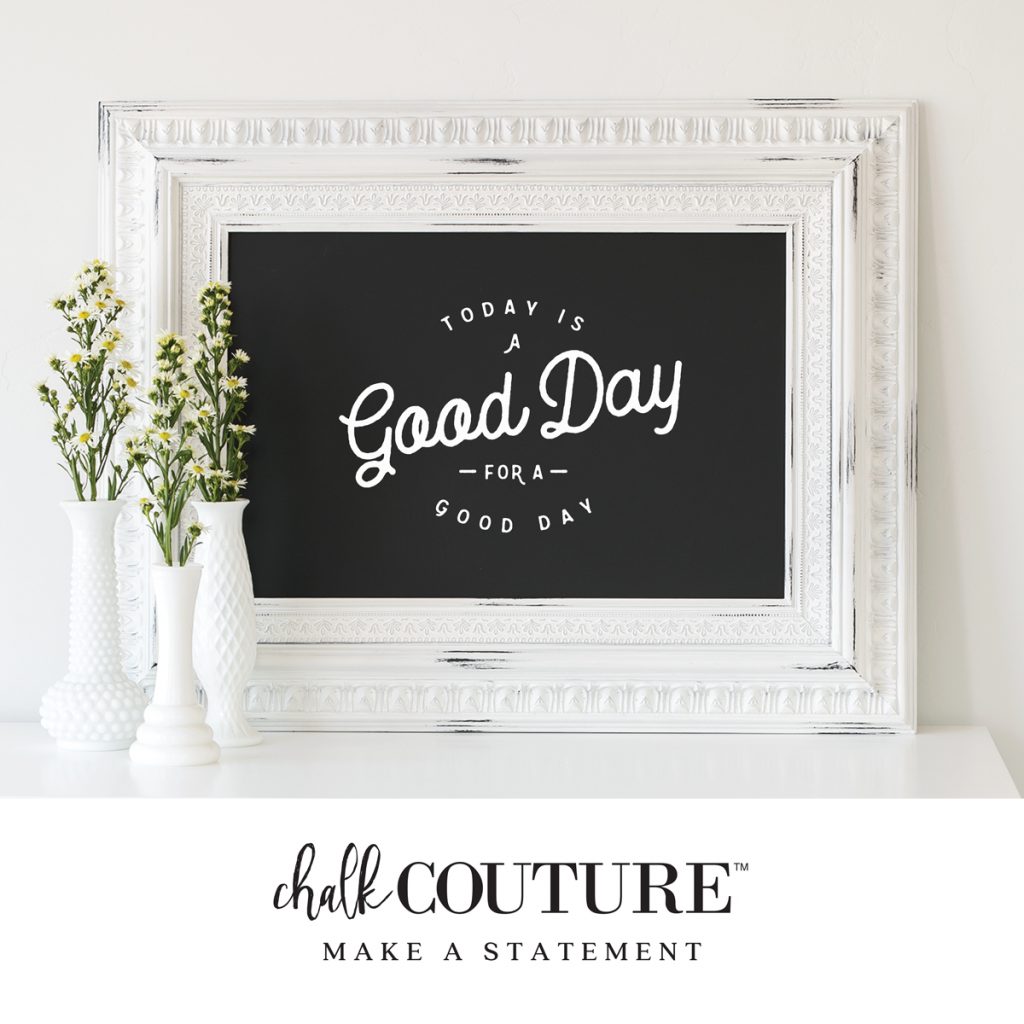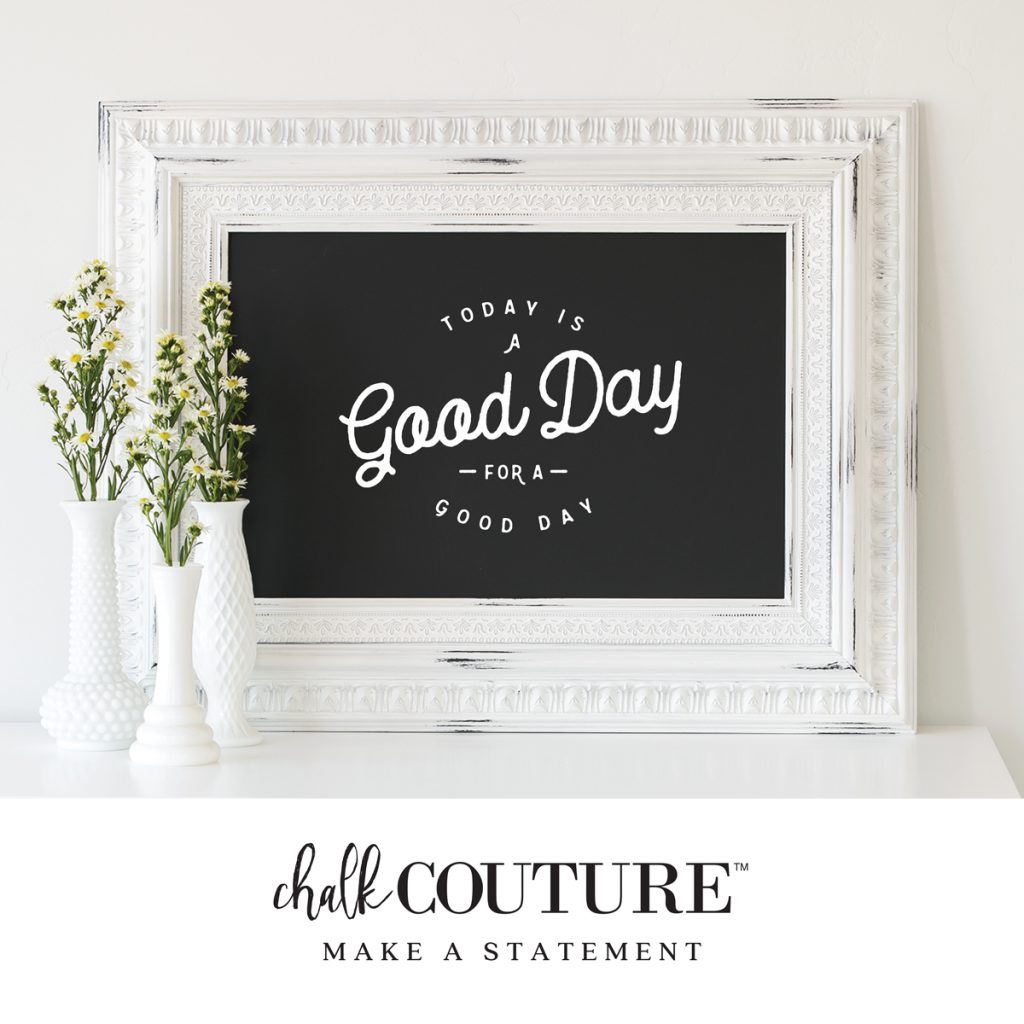 I would love for you to join my Create & Babble VIP Facebook group. It's where I'll be sharing more how-to videos, hosting online workshops, offering giveaways, having contests and so much more.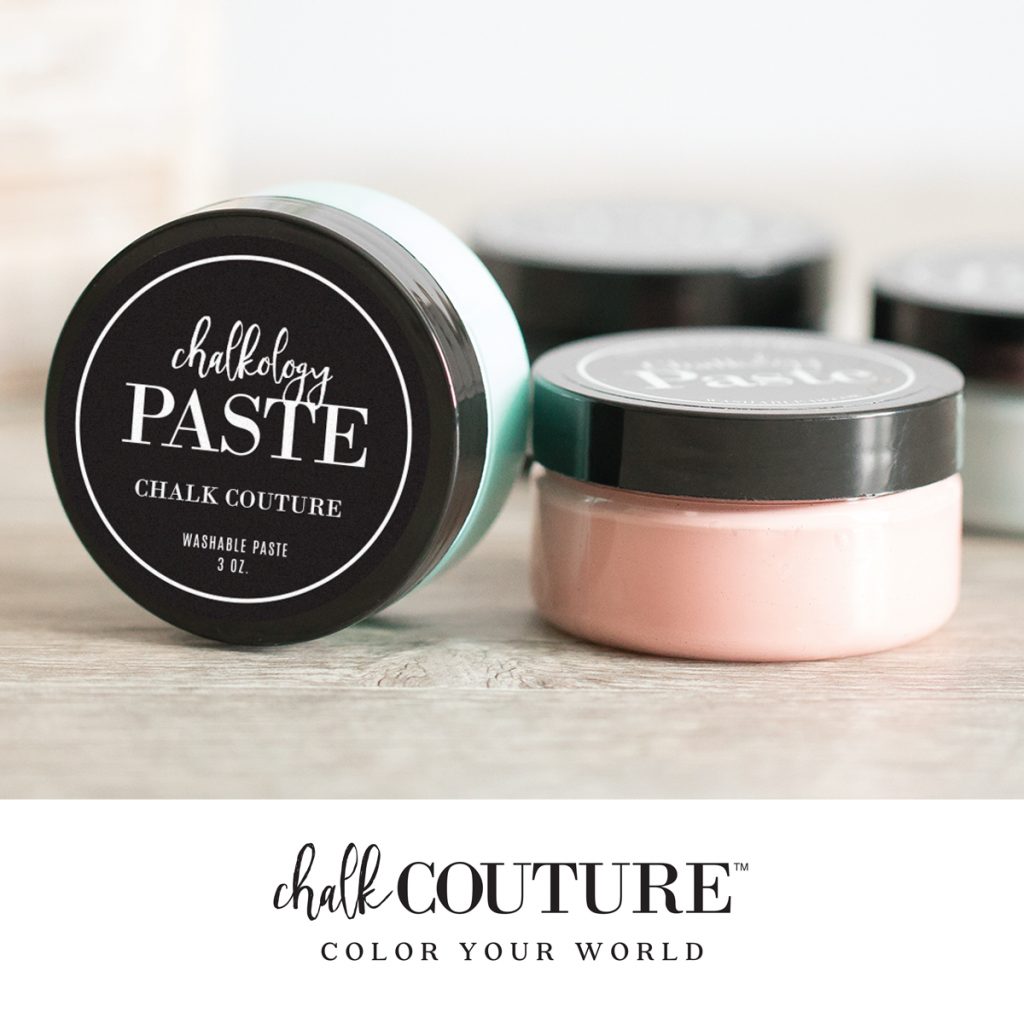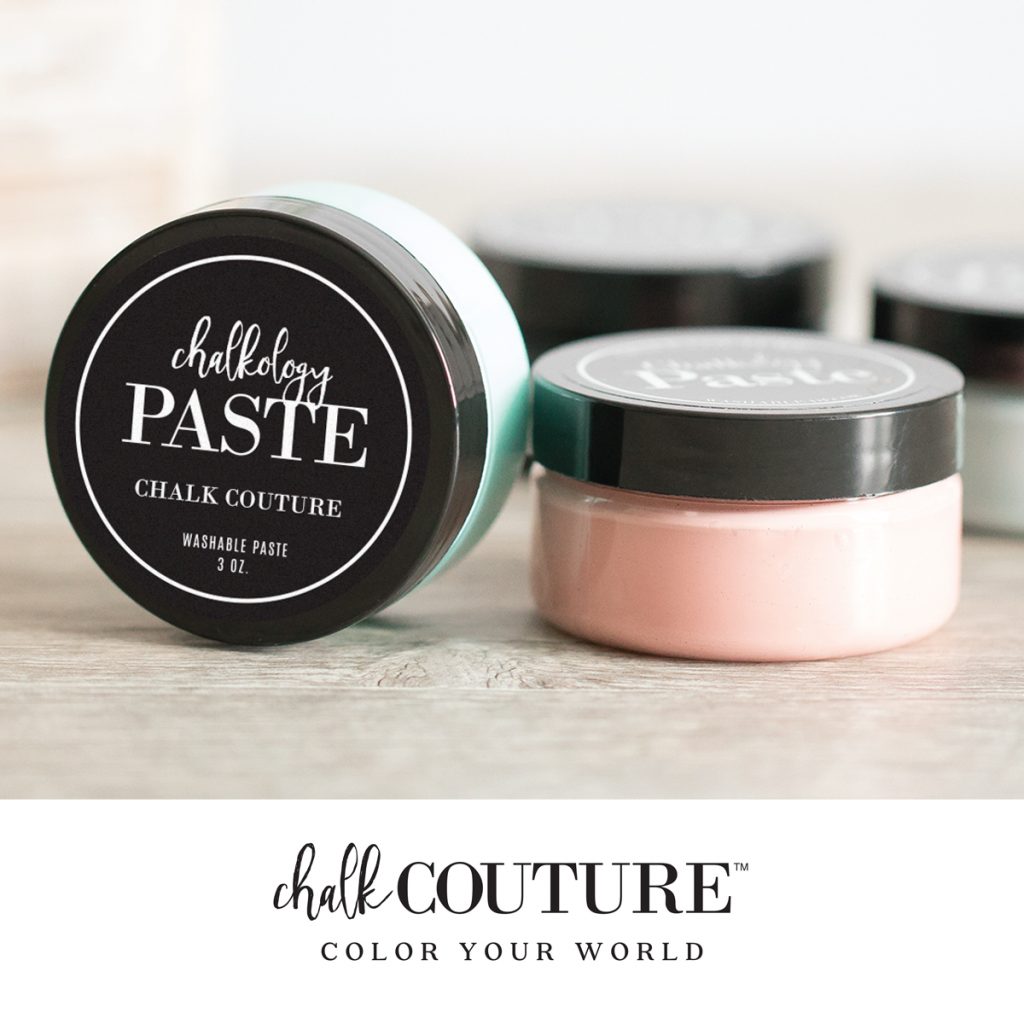 My favorite thing about working with Chalk Couture is that is so easy and fast! Anyone can create pretty, pretty home decor items, clothing, and gifts. You don't need to be "artistic", or "creative" (although I believe that everyone is creative in their own way).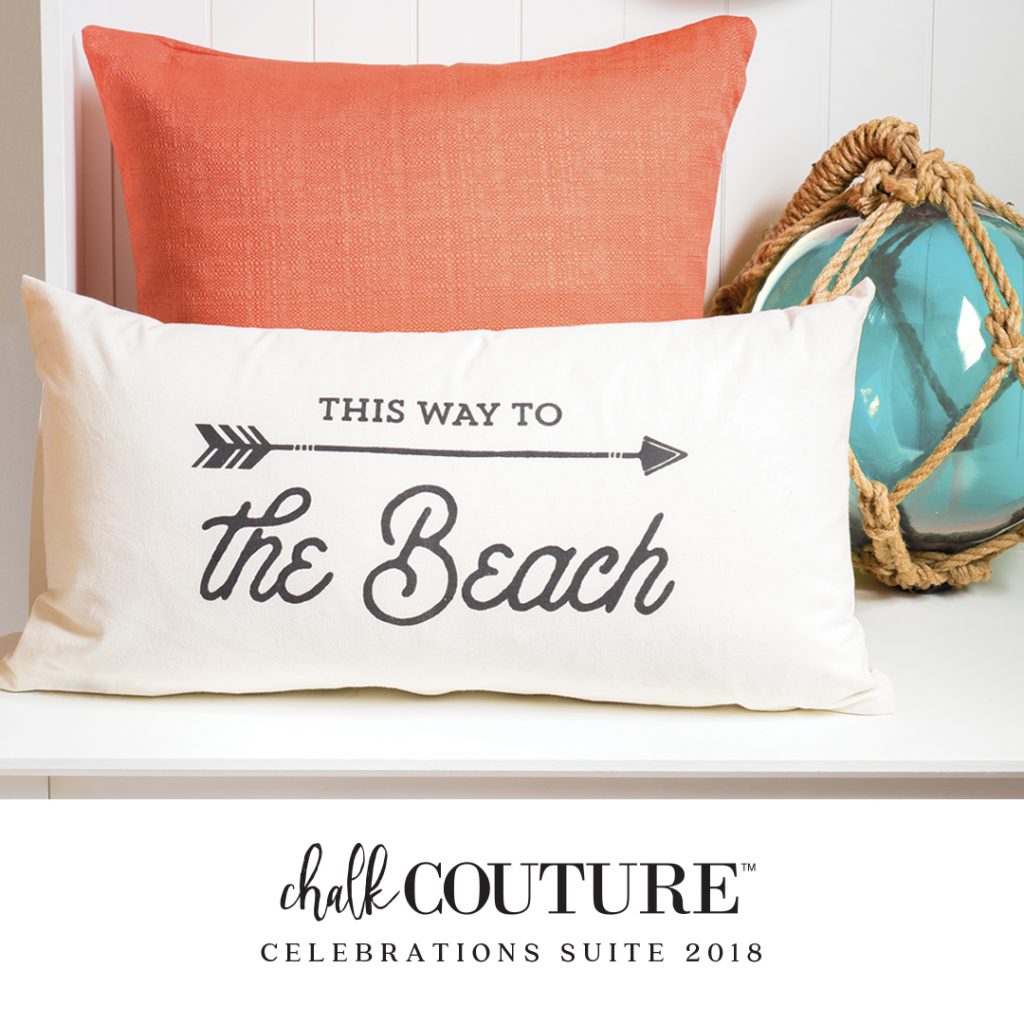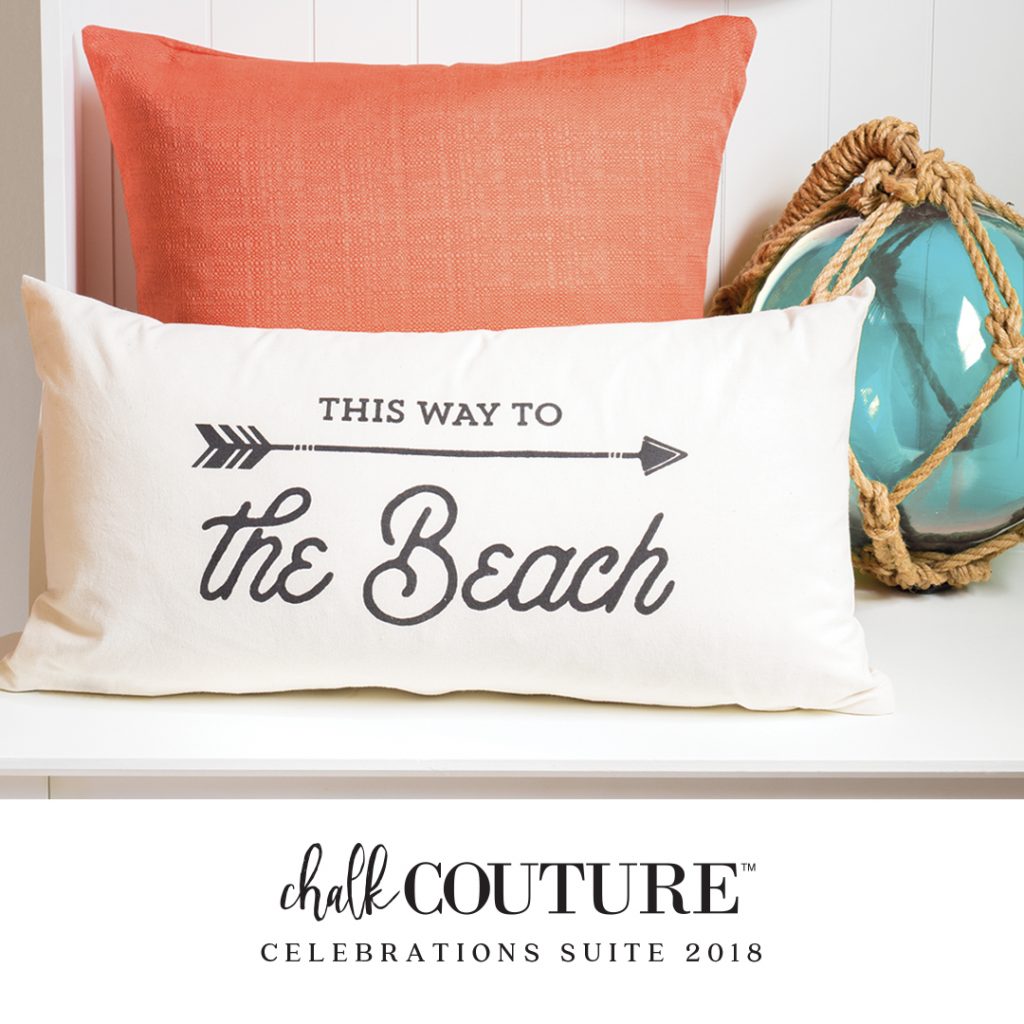 I believe in these products so much that I became a Chalk Couture Designer. I want to "chalk" and "ink" all the things! I hope you'll follow along and join me. If you have any questions about becoming a Designer, please comment below or send an email to jeanie@createandbabble.com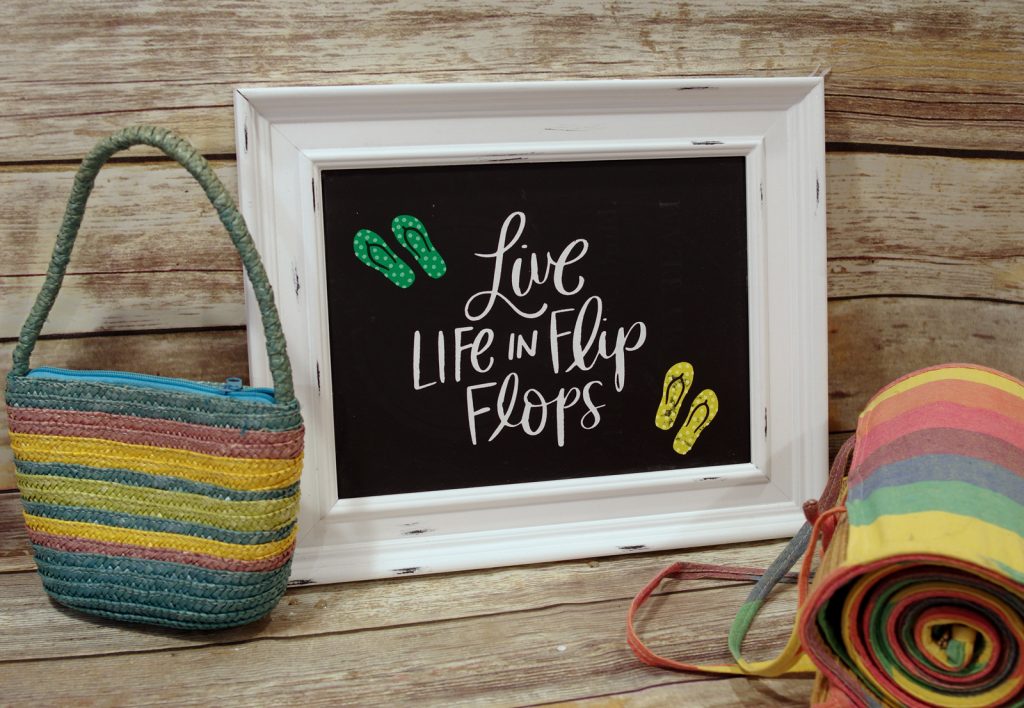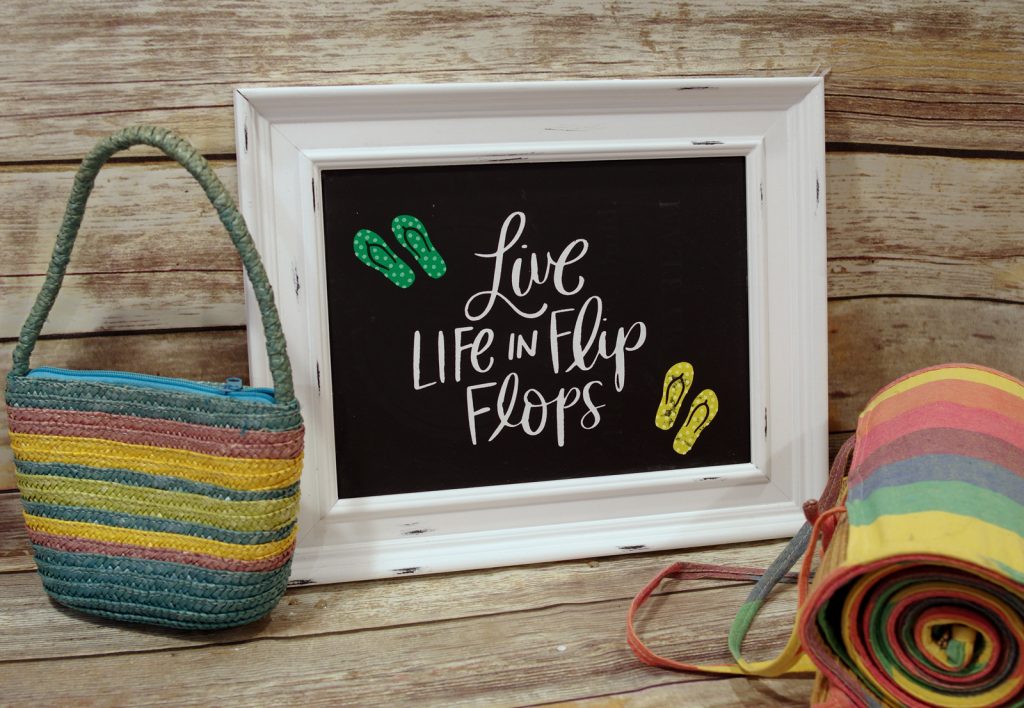 Because I love my readers so much AND I want you to experience firsthand how cool this stuff really is, I'm going to send ten of you a free mini "make and take" kit*! Leave a comment below telling me that you have joined the Make Pretty Things Facebook Group and would love to receive a free mini make and take! (*Must have a U.S. shipping address) ***EDITED: THIS OFFER HAS ENDED***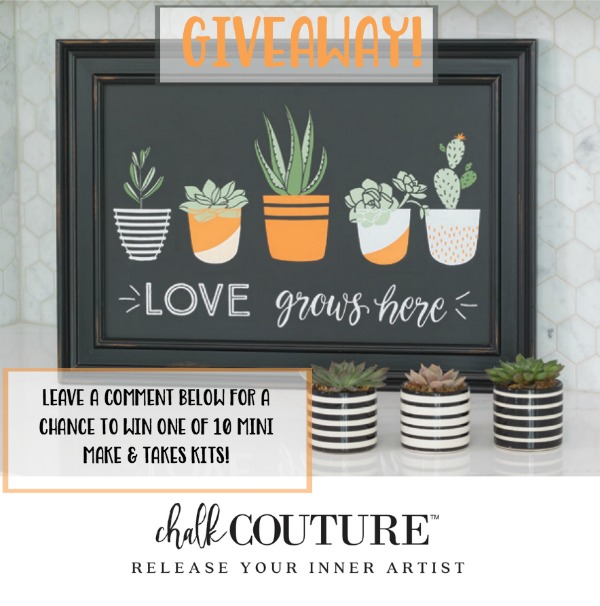 Don't forget, join the Facebook group for even more giveaways and goodies!