Will you be hosting a cookout, party, or picnic for the 4th of July? I'm planning ahead. I picked up Americana paper plates and napkins the other day while I was at the dollar store. I just love Americana decor. But I noticed that I didn't have an Americana tablecloth or placemats. So as I was playing around and creating with my Chalk Couture products, a  thought occurred: I could use the new Club Couture transfer that just came out this month and use it to make some really cute Americana placemats. Take a look: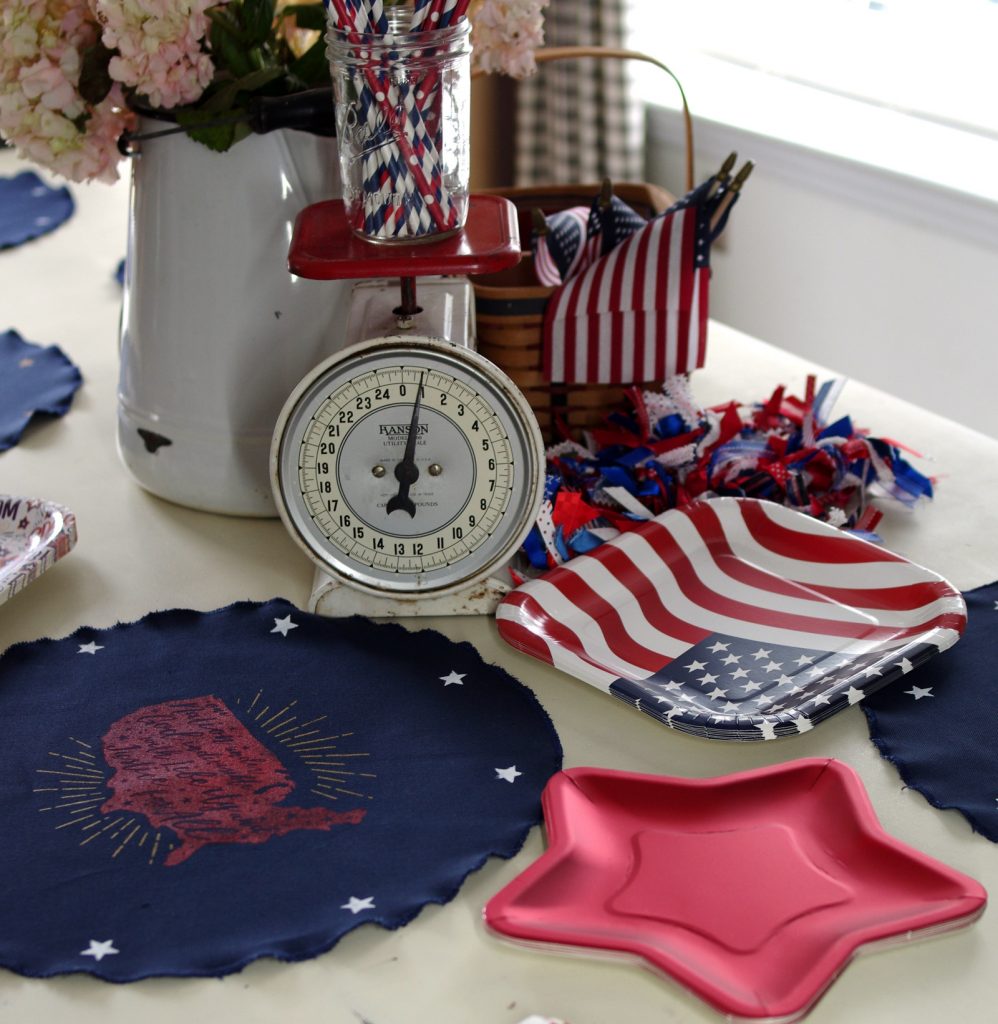 I get out all of my Americana decor for Memorial Day and it stays out all summer long. Red, white, and blue screams "summer" to me. (Click here if you're wondering: "what is Chalk Couture?")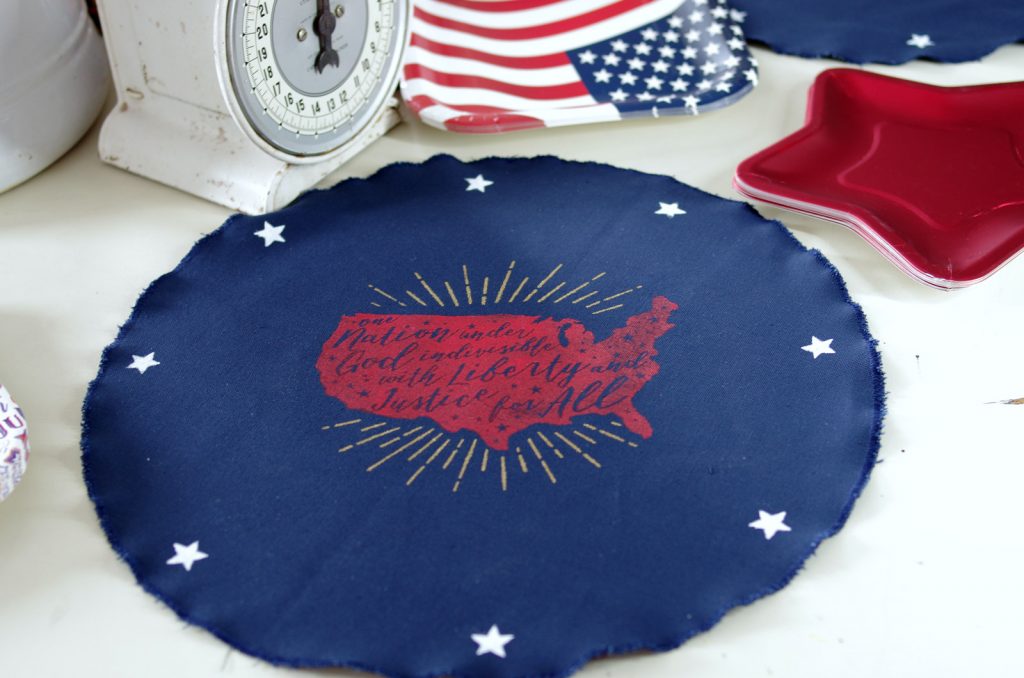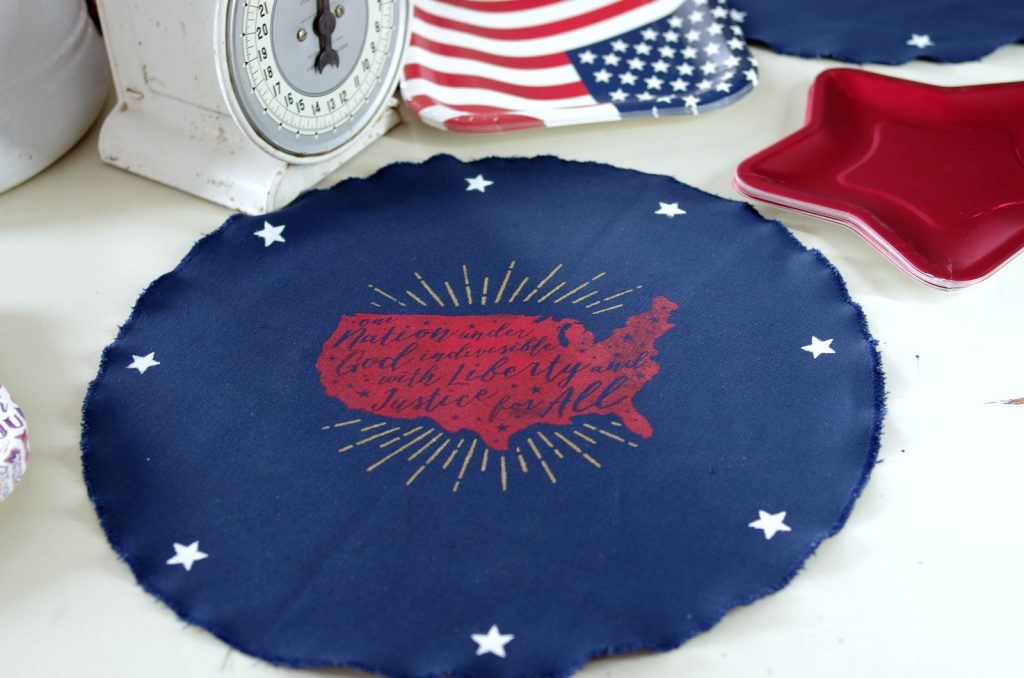 I made two different color-ways. One with a red map . . .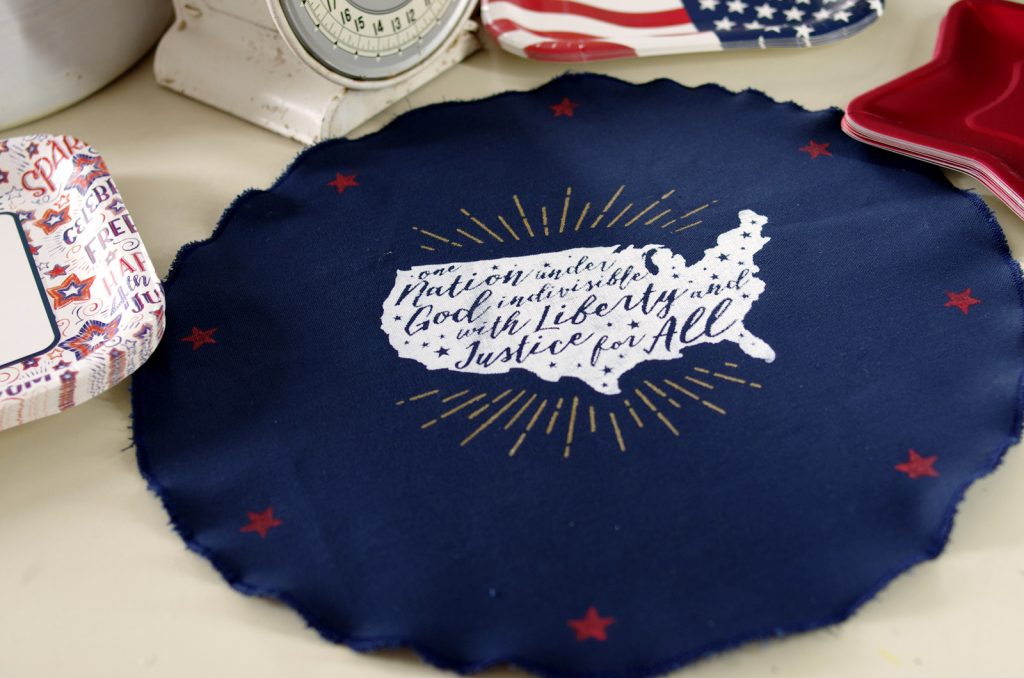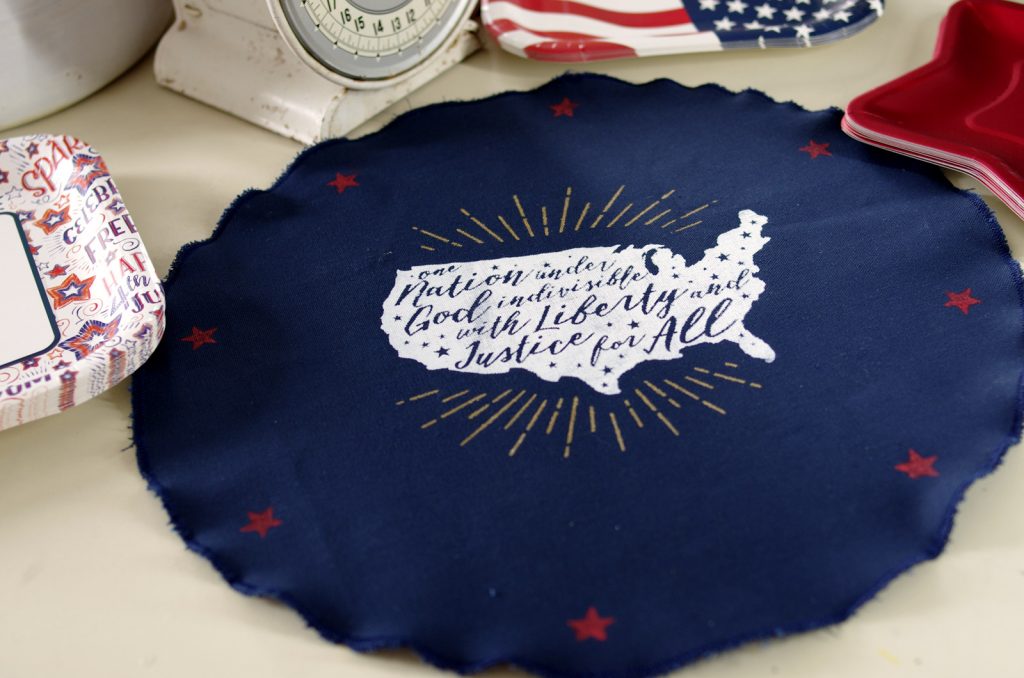 . . . and one with a white map. I couldn't choose a favorite so I made three of each one!
I started out by cutting circles out of blue denim fabric. I used a pizza pan as a template.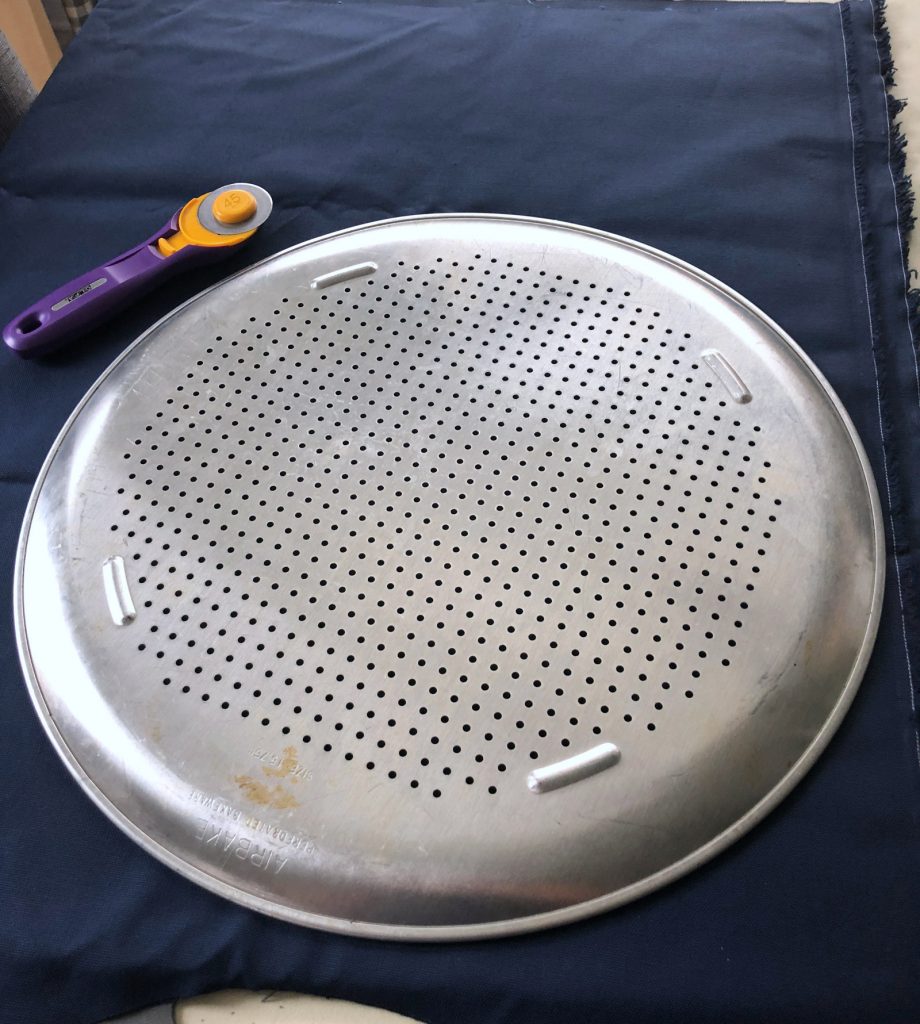 I could have made these placemats the "right" way and sewn two rounds together, turned, pressed and closed the opening shut, and finish with a top stitch.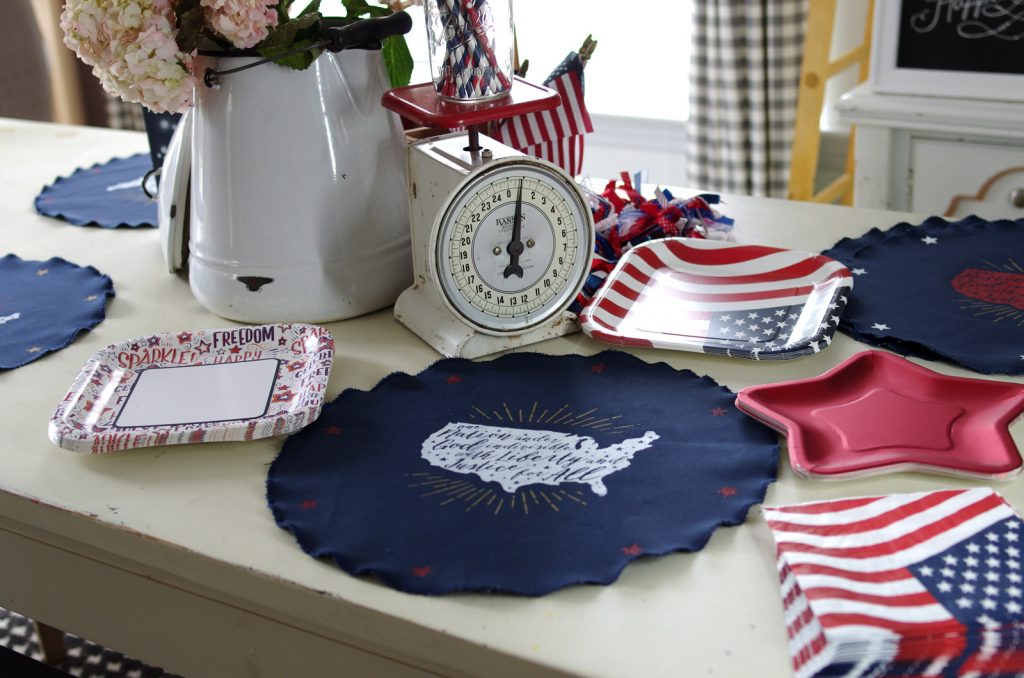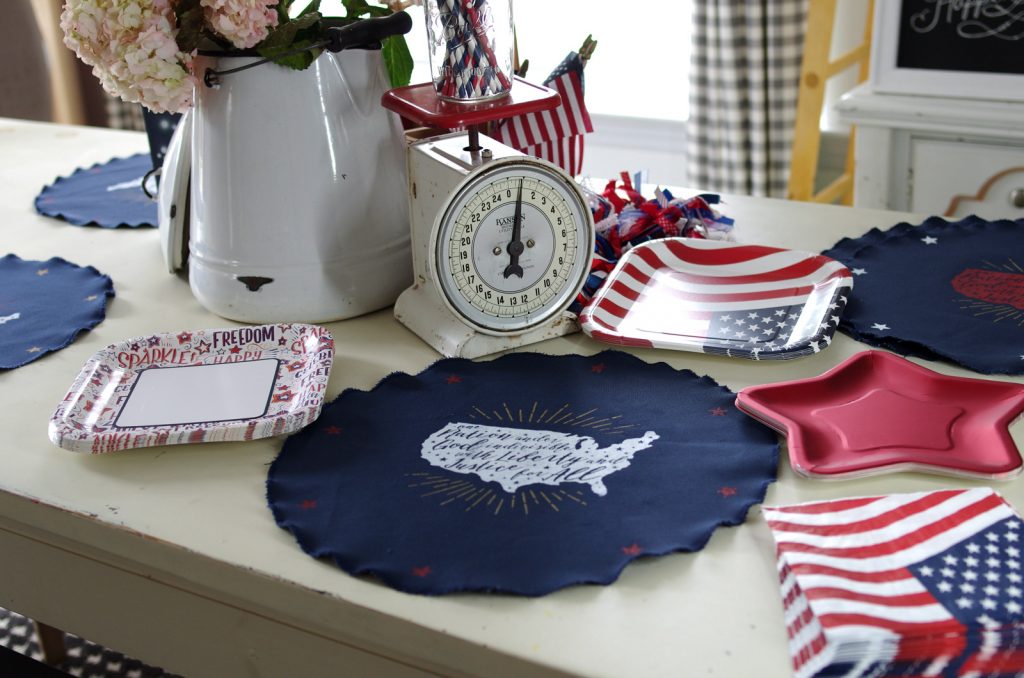 But I didn't. I used the lazy girl method: I cut out six round shapes and finished the edge with a zig-zag stitch. I used way less fabric this way and saved some time, too. And they look just fine!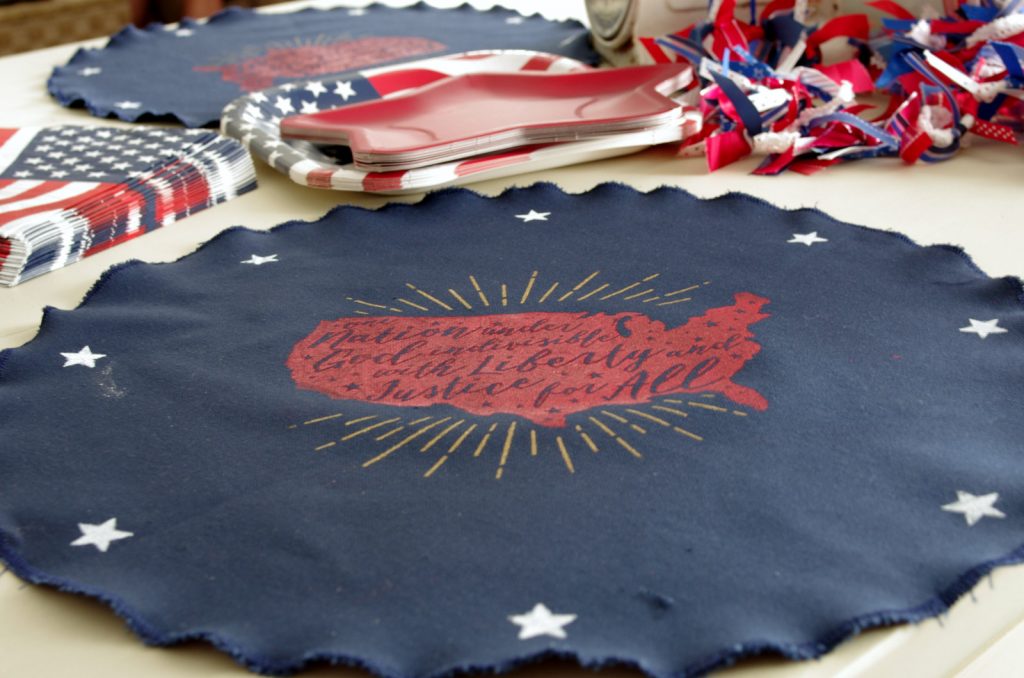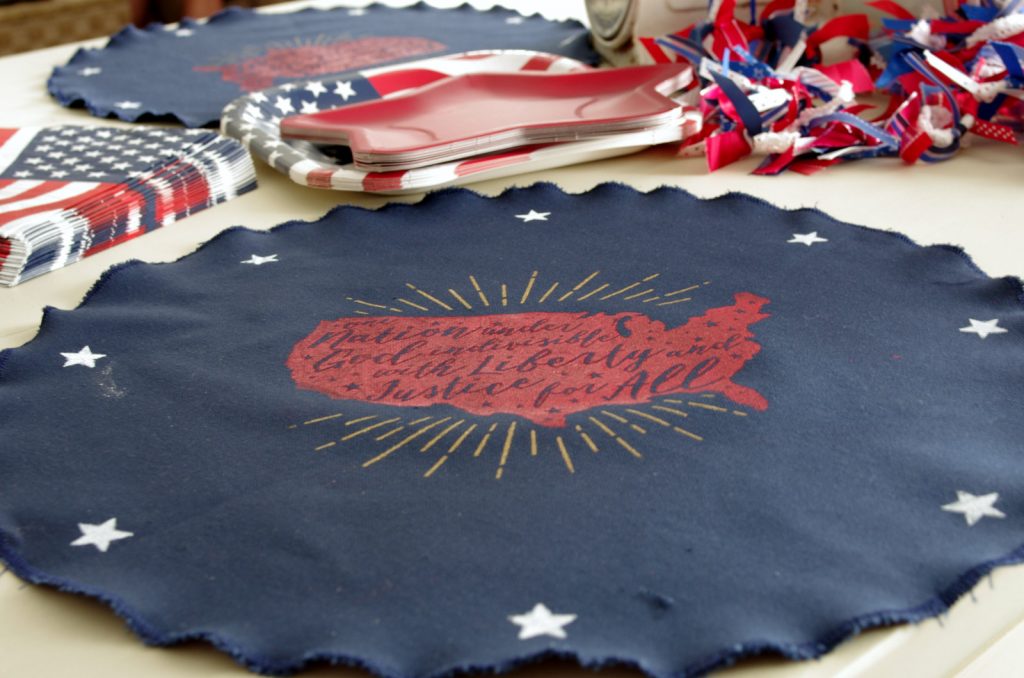 I actually really like how the edge of the placemat has a rippled, or ruffled edge from the zig-zagged edge.
Besides, this is more about the Americana "Liberty Transfer" than sewing a perfect placemat, right?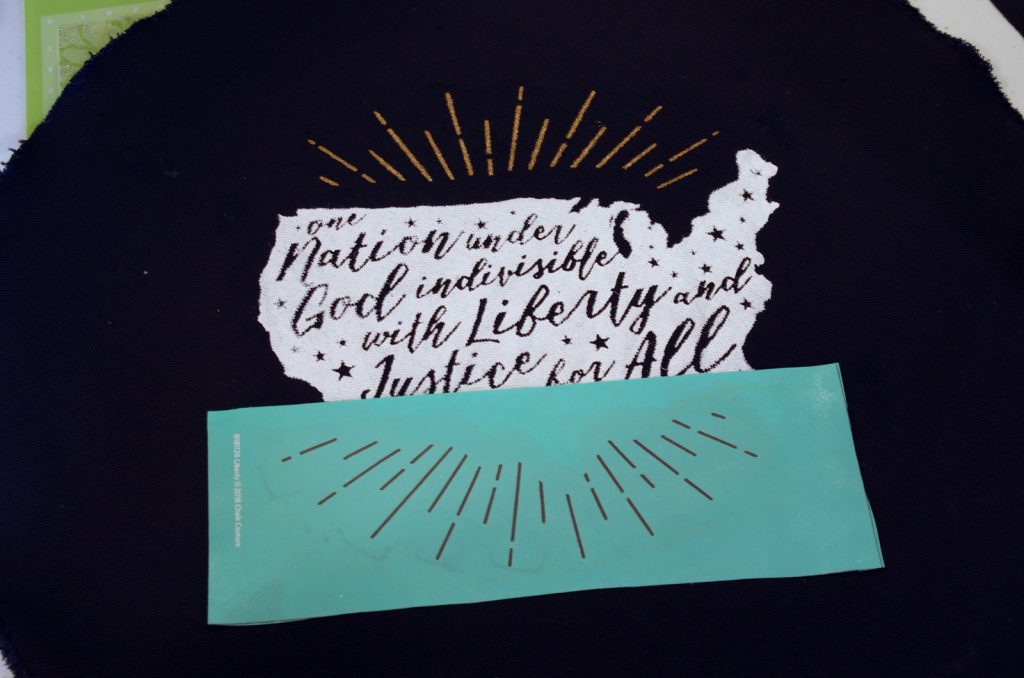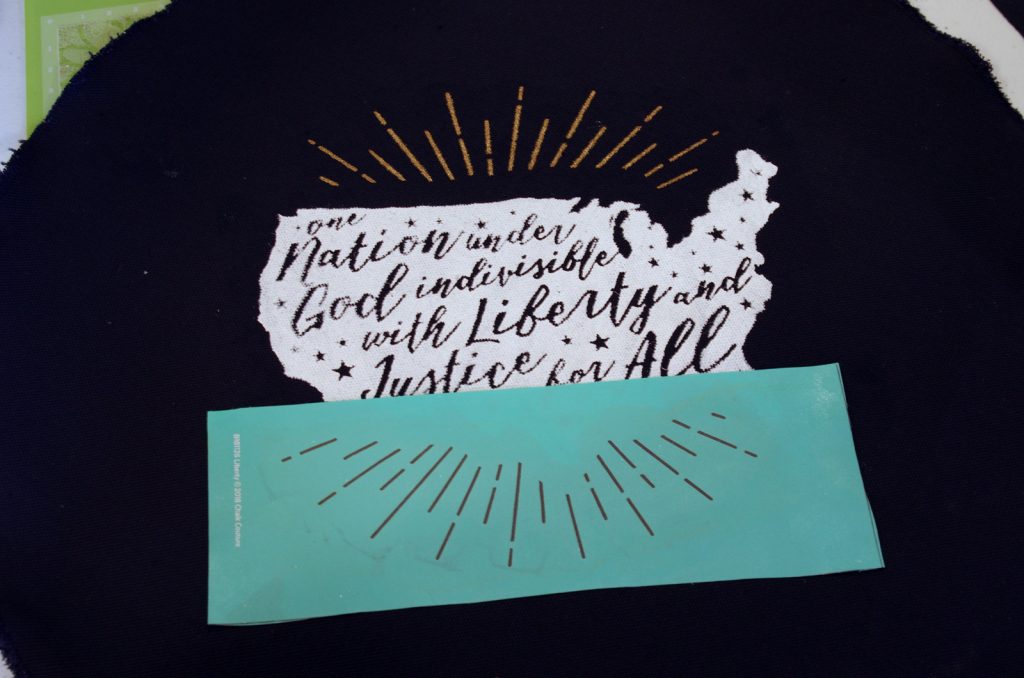 Okay, so once all six of my placemats were cut and edges sewn, it was time to have some fun with the Liberty transfer and some Couture inks! As you can see I used white, red, and gold inks.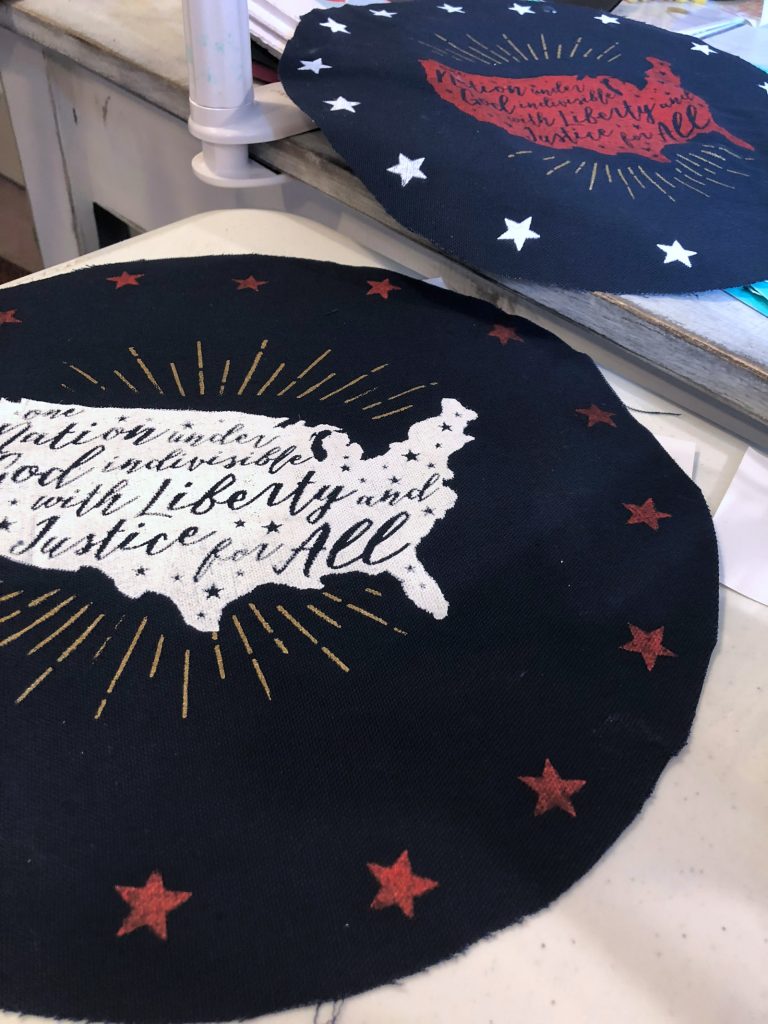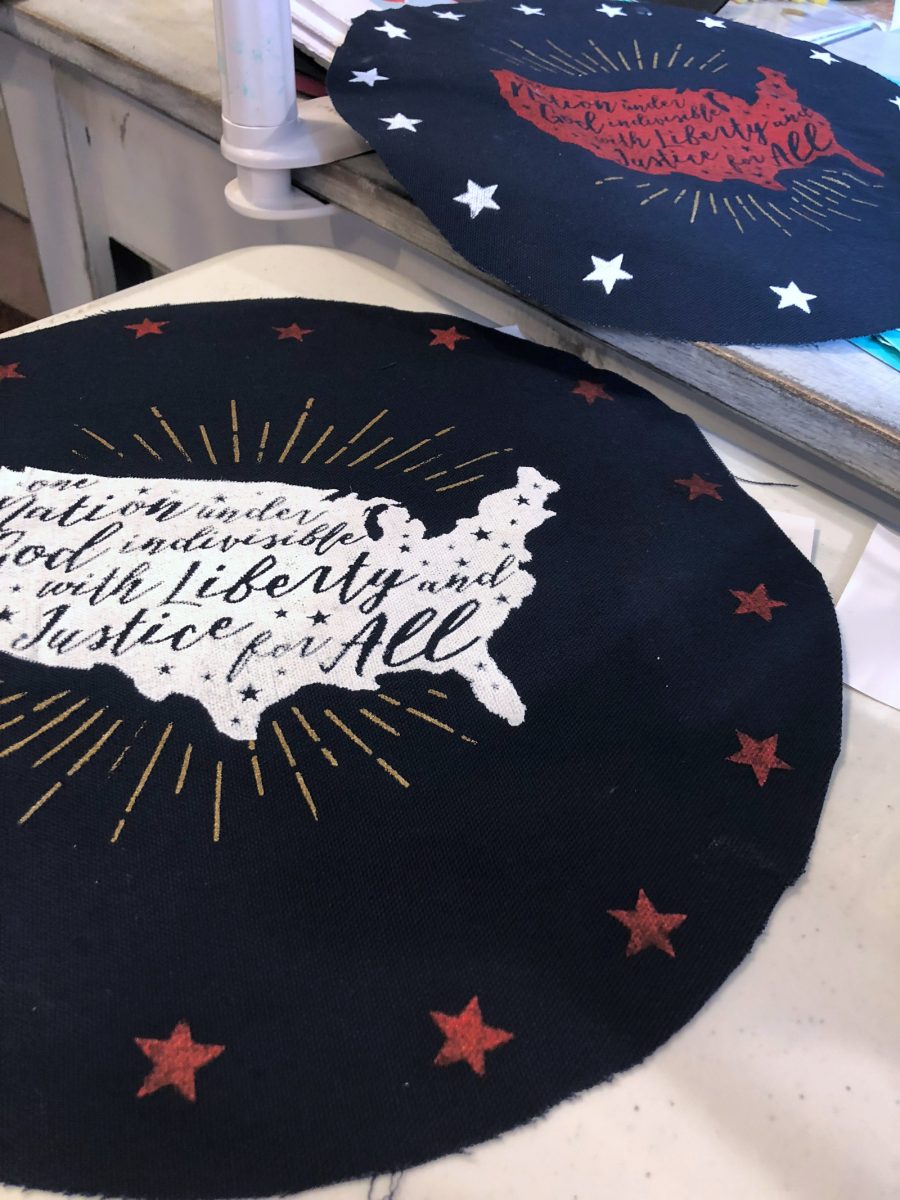 I started by inking the shape of the United States first. Once that was dry, I applied the starbursts, then lastly the stars around the edge. So easy!
Here's a quick video showing the process: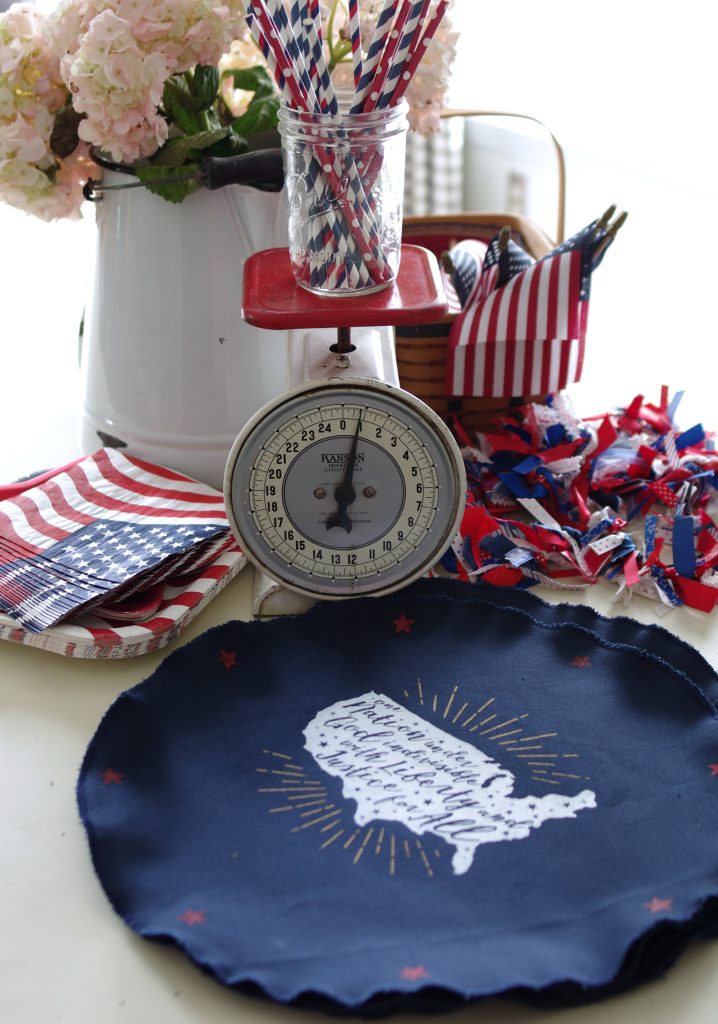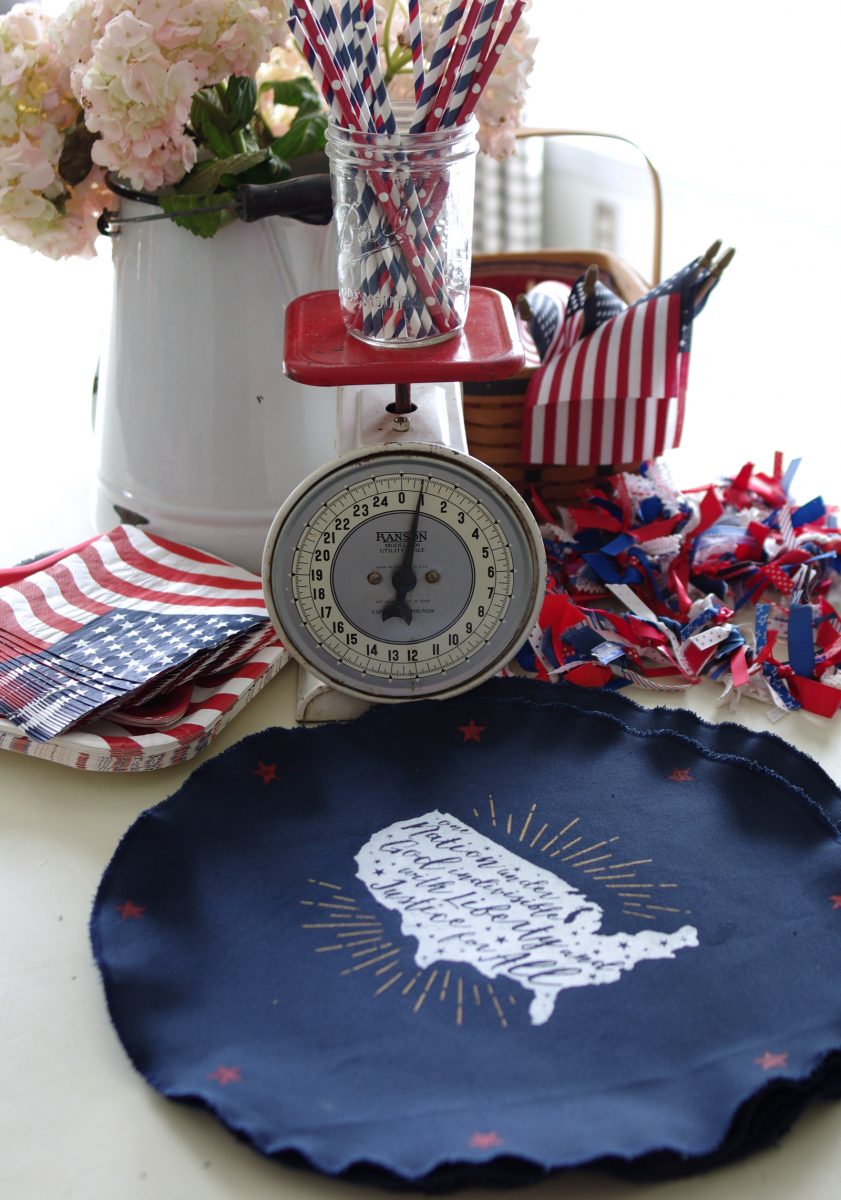 Do you love decorating with red, white, and blue too?
Pin it to remember!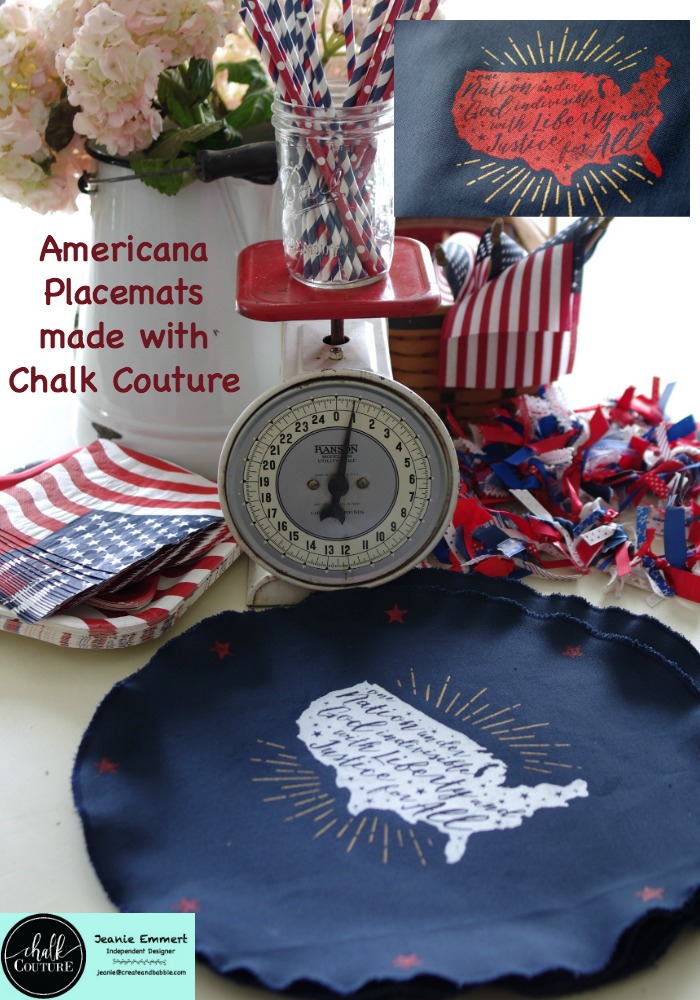 See more Liberty June Club Couture Ideas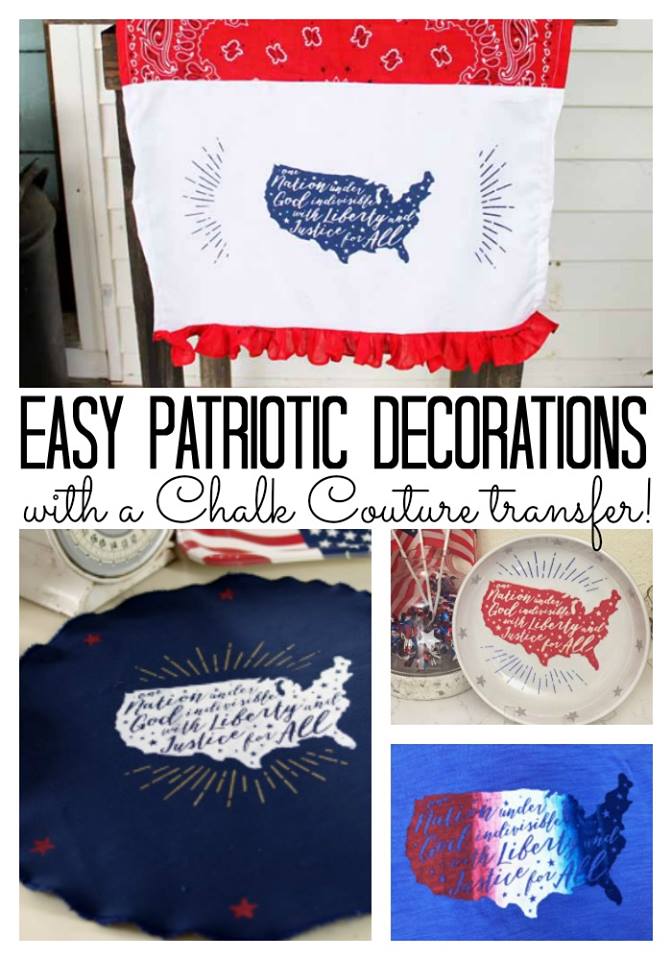 I've teamed up with some friends to show you more ideas on how to use this transfer. I hope you visit them:
Here is Where I Party!