Hi friends! I have found the easiest and fastest way to make high-end home decor and accessories. Want to know my secret? Chalk Couture! I know that I have talked about my love of Chalk Couture before and if you follow me on Facebook then you have probably seen my videos, but I just keep discovering new ways to use it.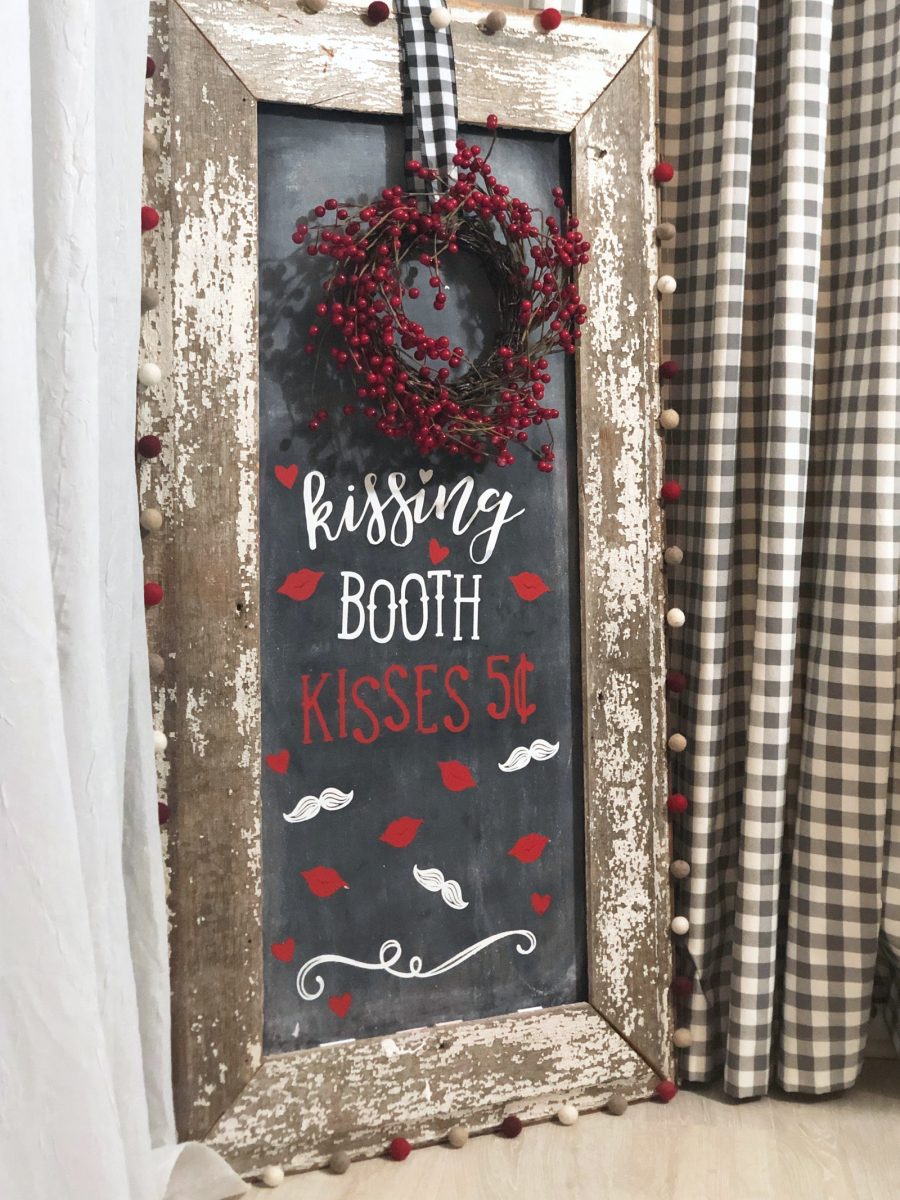 For those of you who haven't heard about Chalk Couture, let me fill you in quickly. Chalk Couture is a relatively new brand that specializes in easy DIY high-end home decor and accessories. You can use Chalk Couture chalk paste and Couture inks with their fabulous reusable transfers (think stencils only better) to create the most beautiful, unique and on-trend pieces of home decor and accessories. You don't need to be creative, crafty, or rich. Got three minutes?
Then please watch this quick video then let me know what you think in the comments below. I promise, it's short and mind-blowing!

Want to see how easy that Kissing Booth chalkboard was to make? I shared this video on Facebook.
Aren't these tote bags adorable! Chalk Couture sells soft surfaces like these tote bags, pillow covers, banners, and cosmetic bags.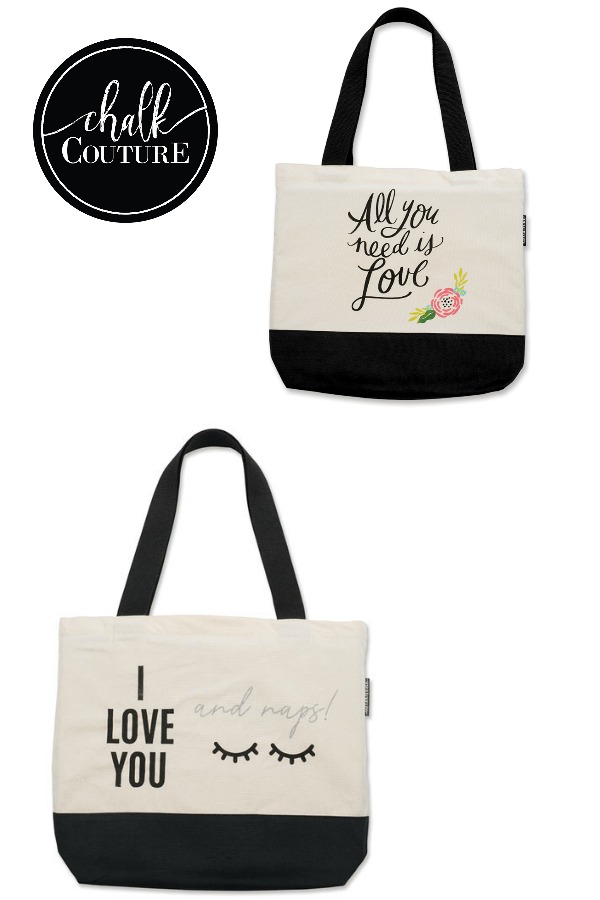 When I saw these tote bags, I knew I had to make my own!
Would you like to see more Valentine's Day decor ideas made with Chalk Couture? Check out the links below to see what my friends have made.
Make A Buffalo Plaid Valentine's Day Heart from Our Crafty Mom
DIY Valentine Decor from Knick Of Time
DIY Valentine's Day Decor from Refresh Restyle
Reusable Stencil from Upright and Caffeinated