It's time for Dollar Store Decor! I love this challenge where me and my best blogging friends take an item or two from the dollar store and make some pretty awesome home decor items with them. How fun!
Today I am using these $1 unframed chalkboards from the Dollar Tree.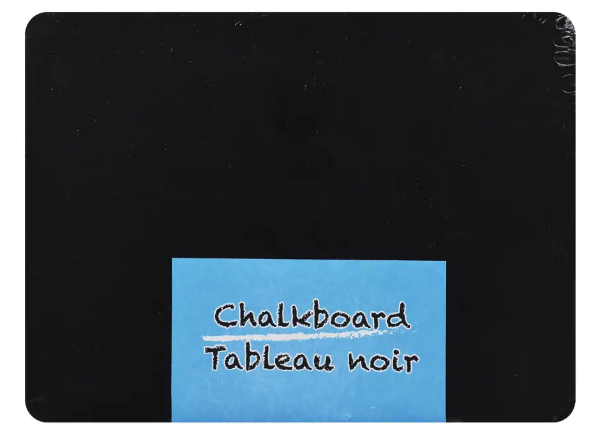 Chalkboards from the Dollar Tree
I turned them into some pretty fabulous, high-end looking bathroom etiquette signs. Take a look: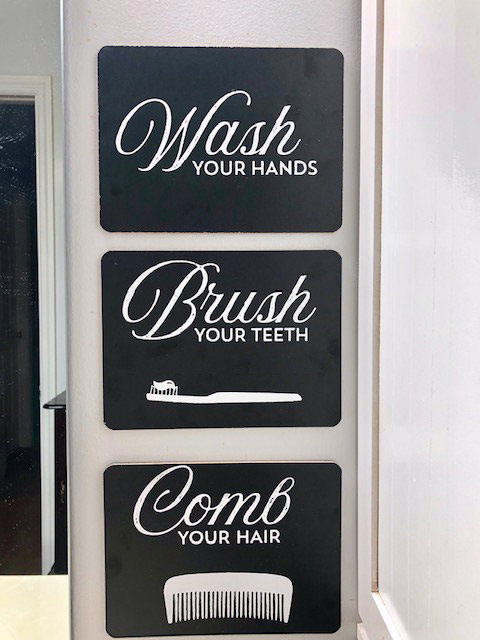 I'm calling today's project Dollar Store Decor with Chalk Couture! All my regular readers know how crazy I am about Chalk Couture and here's why: anybody can create the most beautiful home decor and gift items in minutes.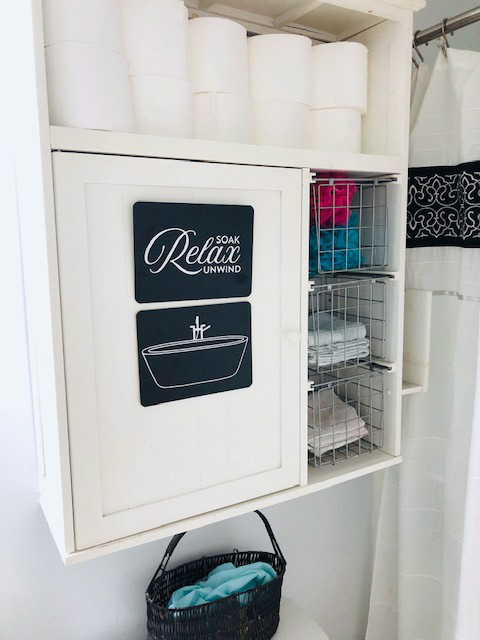 I just love that bathtub!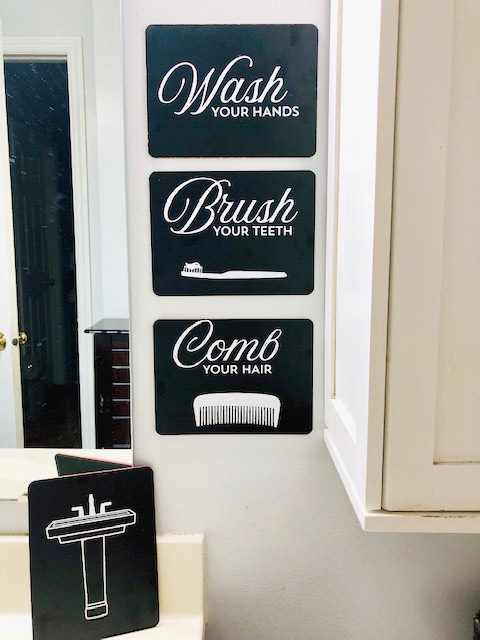 And these cute signs are perfect if you have a 10 year old boy in the house who needs reminders – just sayin'!
---
Watch this quick video to see how quickly and easily I made these six signs: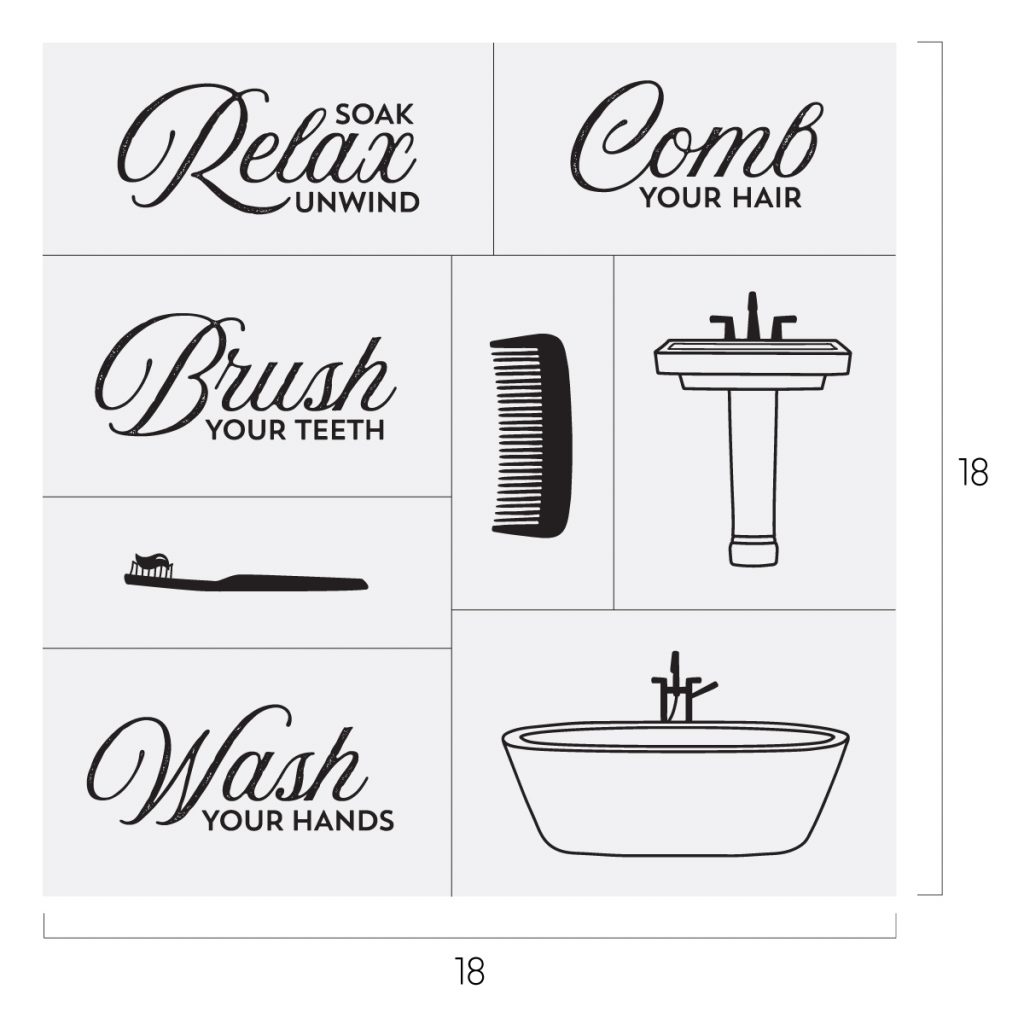 This is the Chalk Couture transfer that I used. It is called "Bathroom Etiquette". It is currently in stock in my online store.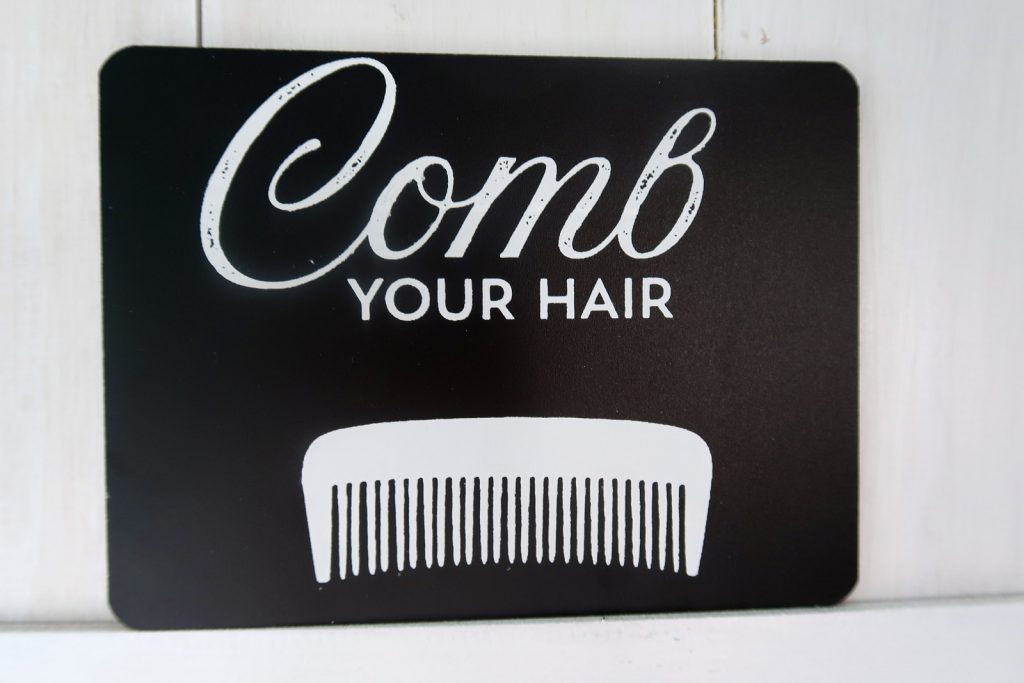 I love how the White Chalkology Paste pops on the black chalkboard. My niece made these signs using Black Chalkology Paste on white painted boards and they look just as fabulous.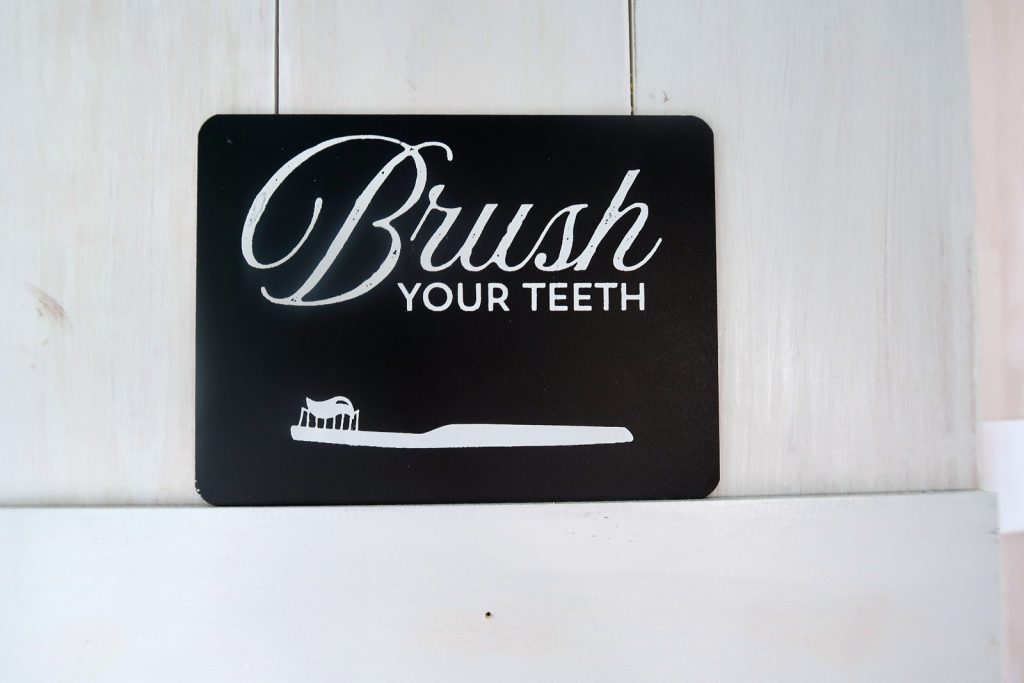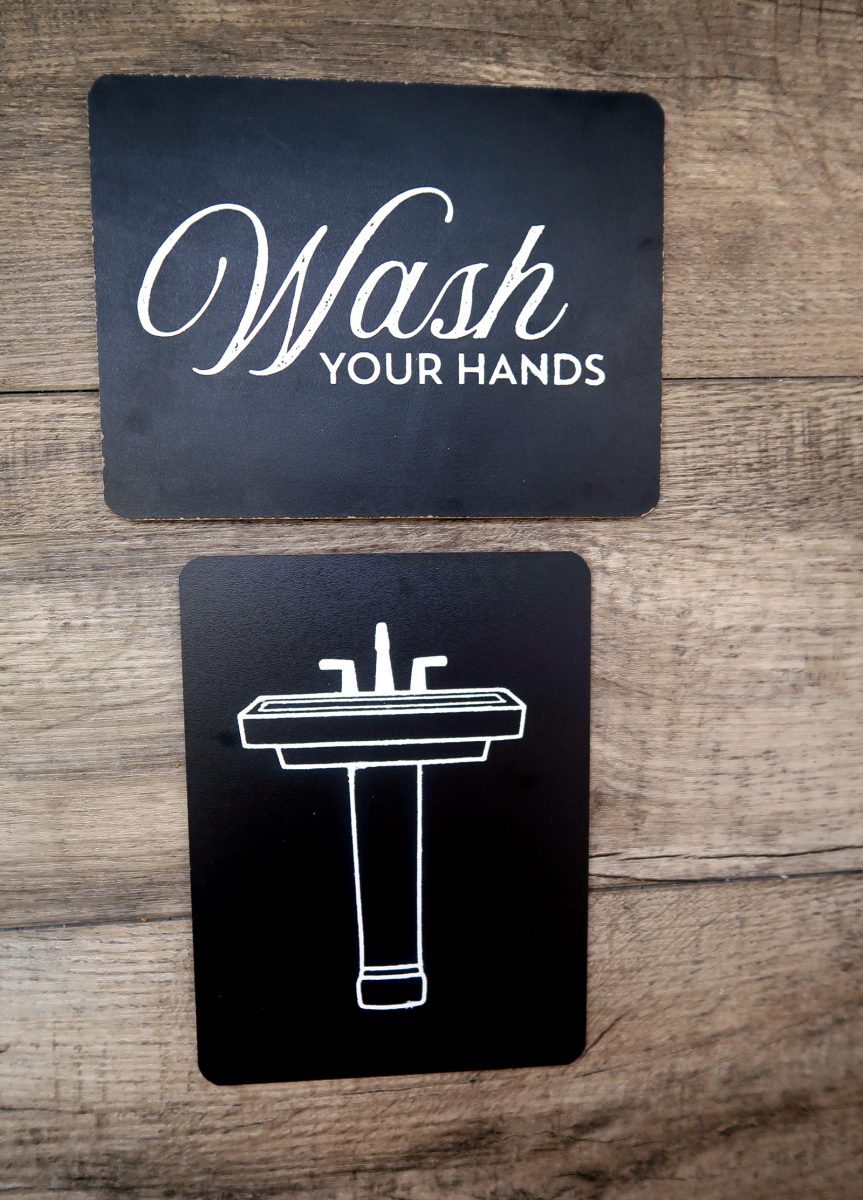 That sink!
CHALK TALK
Everyone knows that subscription boxes are a hot trend and Chalk Couture is nothing if not on trend!
It's only $19.99 a month, and get this: shipping is free!!! To learn more, watch this short video and then to join the hottest club on the planet and make the coolest DIY high-end home decor, click here!
In the box, you will receive 3 paste singles, a B-size transfer that is exclusive to club members, a written tutorial and access to a video tutorial like this one below:
To join the club, click here!
---
Now let's see what my friends have made:
DIY Bathroom Signs Create & Babble
DIY Pedestal Frame Refresh Restyle
Linen Closet Organization My Repurposed Life
How to Prevent Hoop Stains The Kim Six Fix
Dollar Store DIY Paint-Dipped Wooden Utensils + Free Printable Tag One Project Closer