Is it just me or are you seeing more chickens? In home decor I mean. I have a couple of ceramic chickens that Dan's mom and grandmother had made many years ago. I just love them and they are on display in my recently painted black hutch.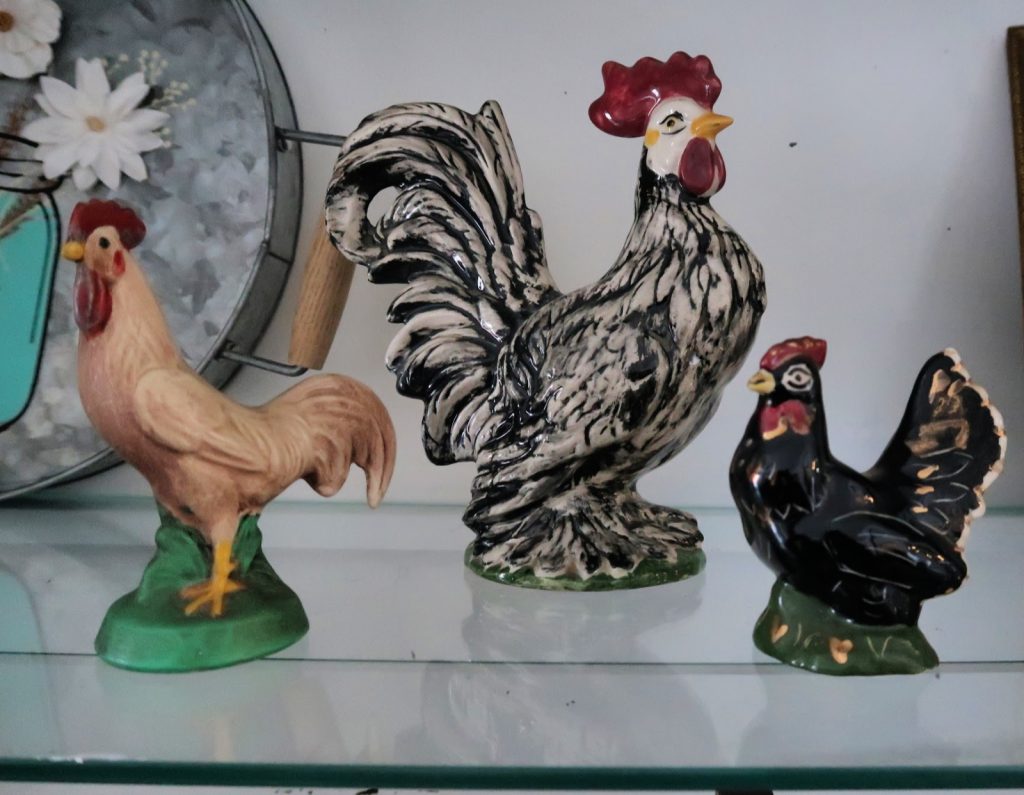 I guess these were popular back in the day and chickens are definitely enjoying a renewed popularity in home decor. (Or are they roosters?)
Well Chalk Couture is always on top of the latest trends in home decor so if farmhouse style is your jam you want to take a look at their new Corner Market Collection.
If you're not familiar with Chalk Couture, please read this article that I wrote last year when I signed up as a Designer for Chalk Couture. In a nutshell, Chalk Couture is easy, high-end, DIY home decor. We have a line of transfers that are like stencils but are adhesive and made of a silkscreen material. They are reusable and are used with Chalkology Paste or Couture Ink, depending on the surface that you are using.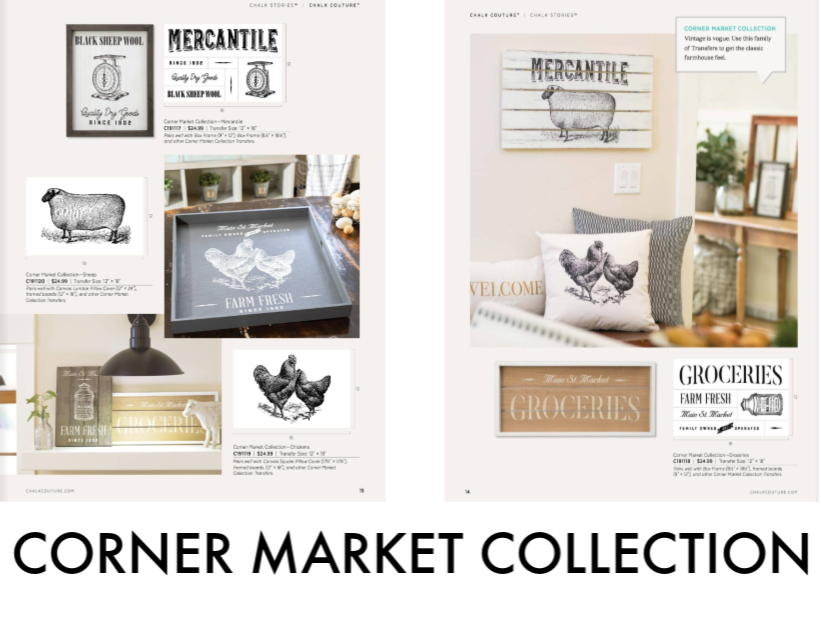 Be still my farmhouse style loving heart! Just look at those chickens!!!!
I couldn't wait to make something using the new transfer: Chickens from the Corner Market Collection. But what would I make? I definitely want a pillow with that design on it but I would also like something to hang on a wall.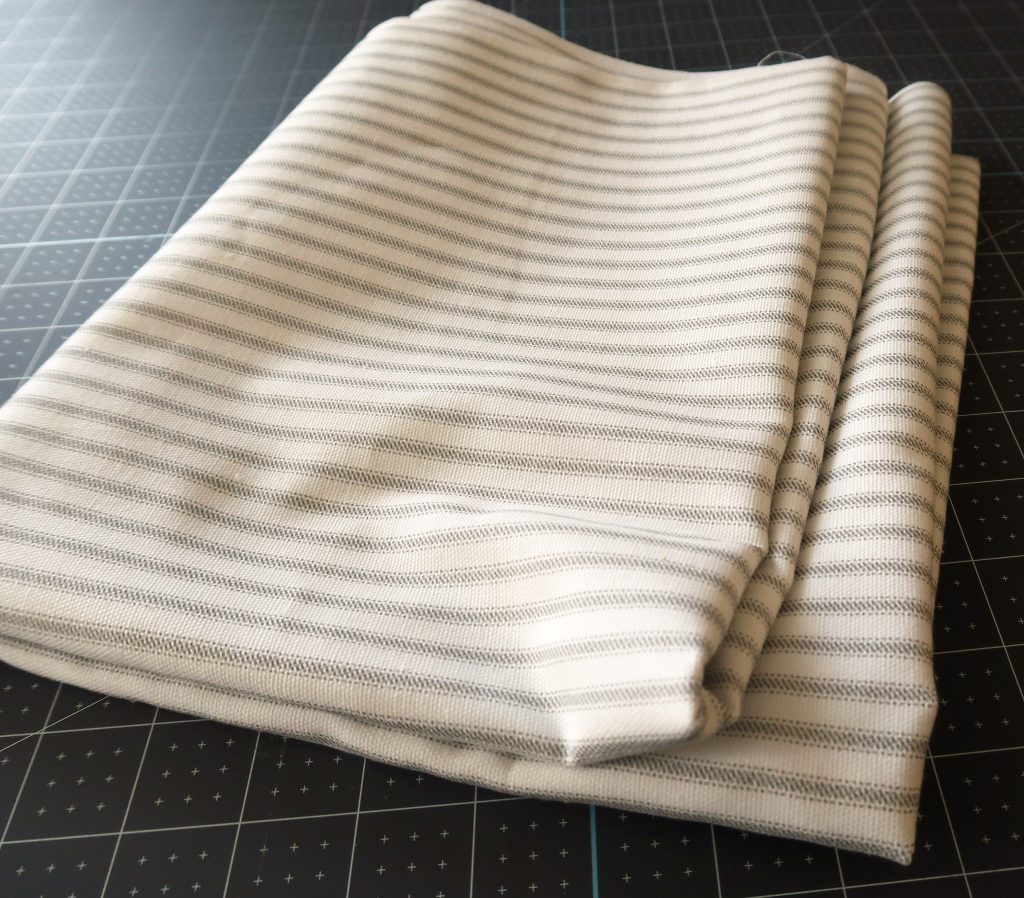 This pretty gray and white ticking fabric was found at Hobby Lobby. I bought 3 yards of it so I could make a few pillows, too. I also picked up an 18″ embroidery hoop while I was there.
I went ahead and cut off about a 20″ square of the fabric to use with the embroidery hoop.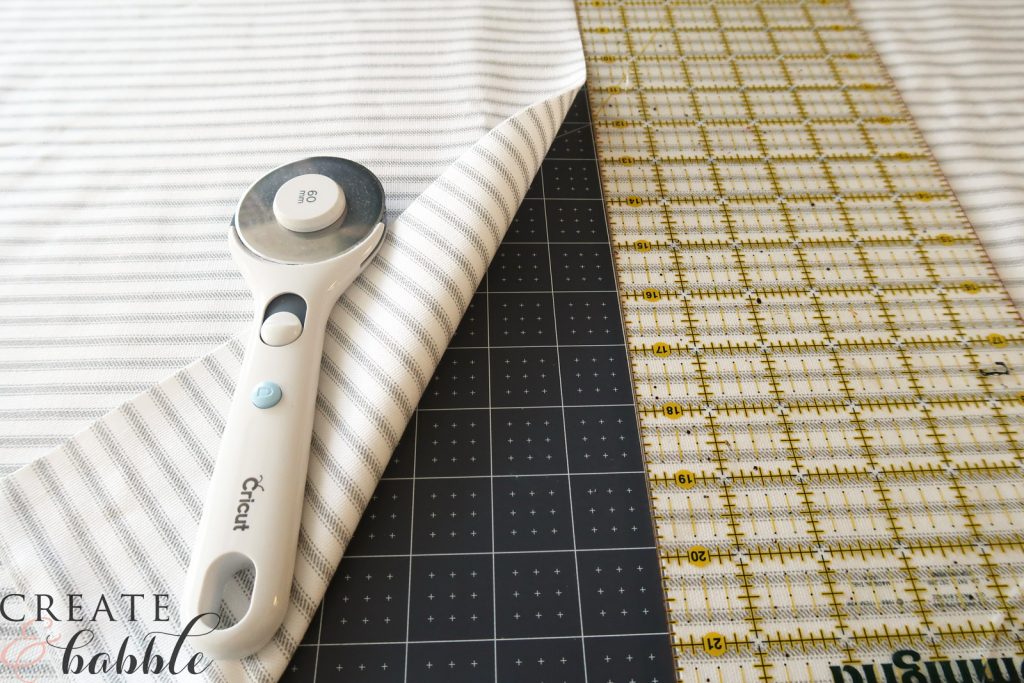 I chalked on the chicken design. Normally I use ink on fabric but since this piece is going to be hanging on a wall and not getting washed, I used Chalkology Paste in Black Velvet. I cut two more 19″ squares of the fabric to make a pillow cover for an 18″ pillow form. On this one I used Couture Ink since it's more likely that it will be washed.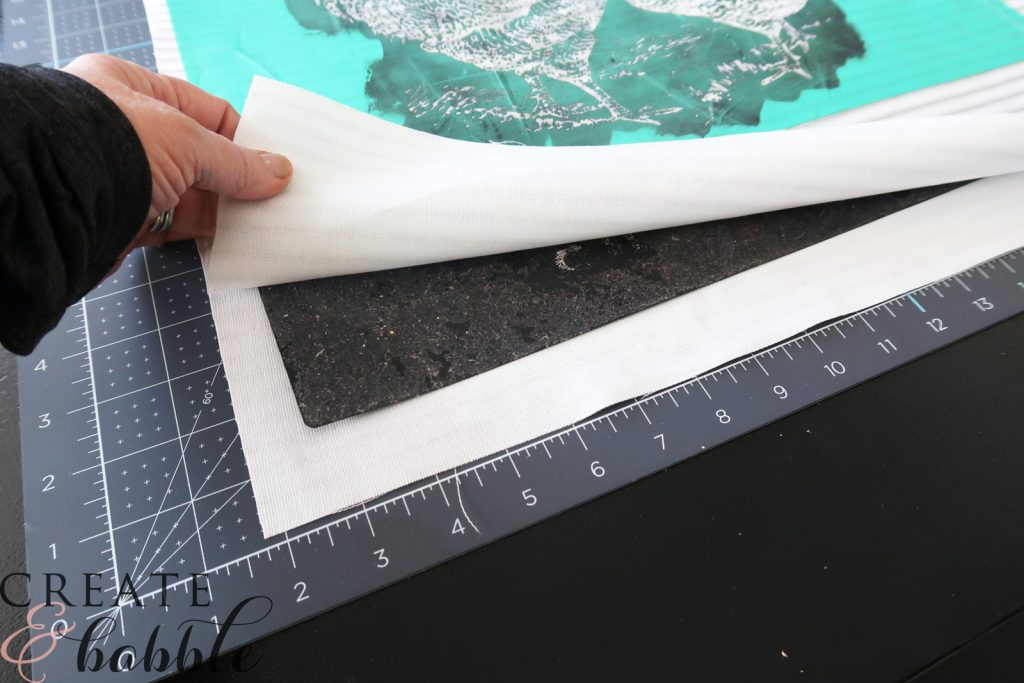 I placed a sticky ink mat between the two layers of fabric to keep the ink from bleeding though.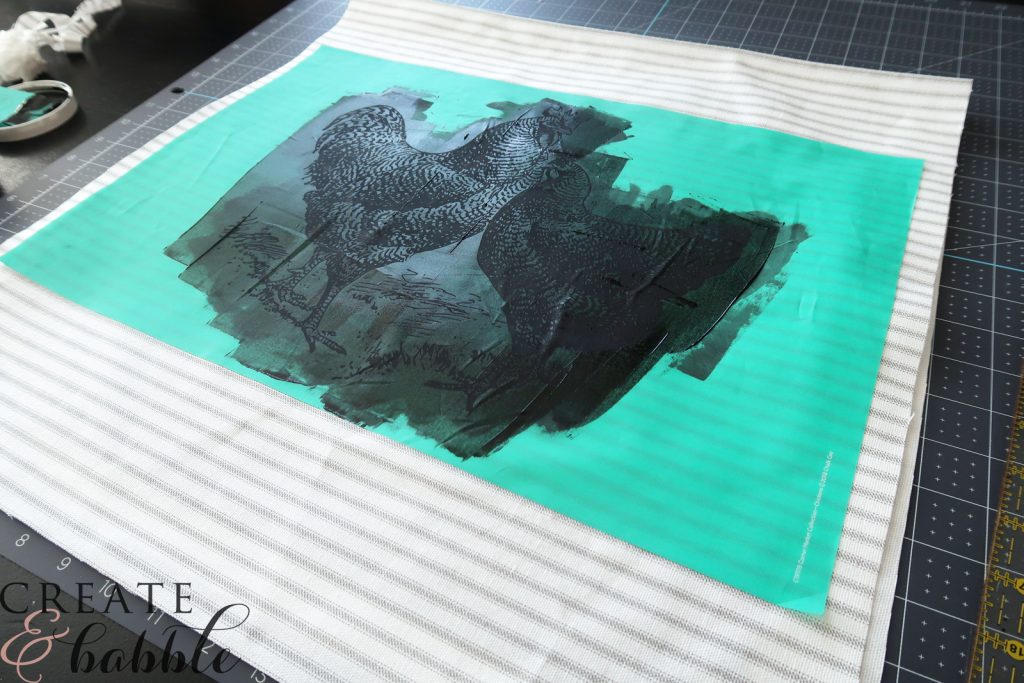 What is the difference between ink and paste???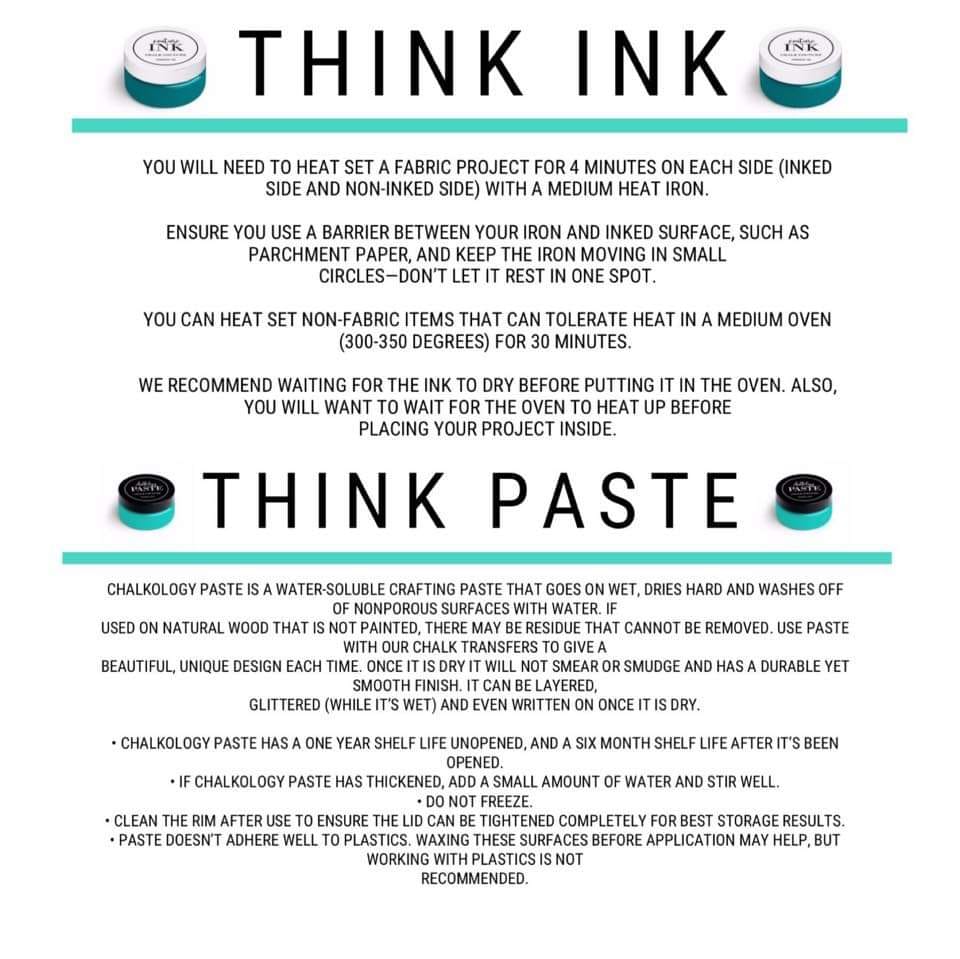 In hindsight I probably should have used ink on the embroidery hoop piece, but since it won't get washed it should last. If I were to remove the fabric from the hoop and fold it, the chalk paste will probably chip off. So I'll just keep it in the hoop!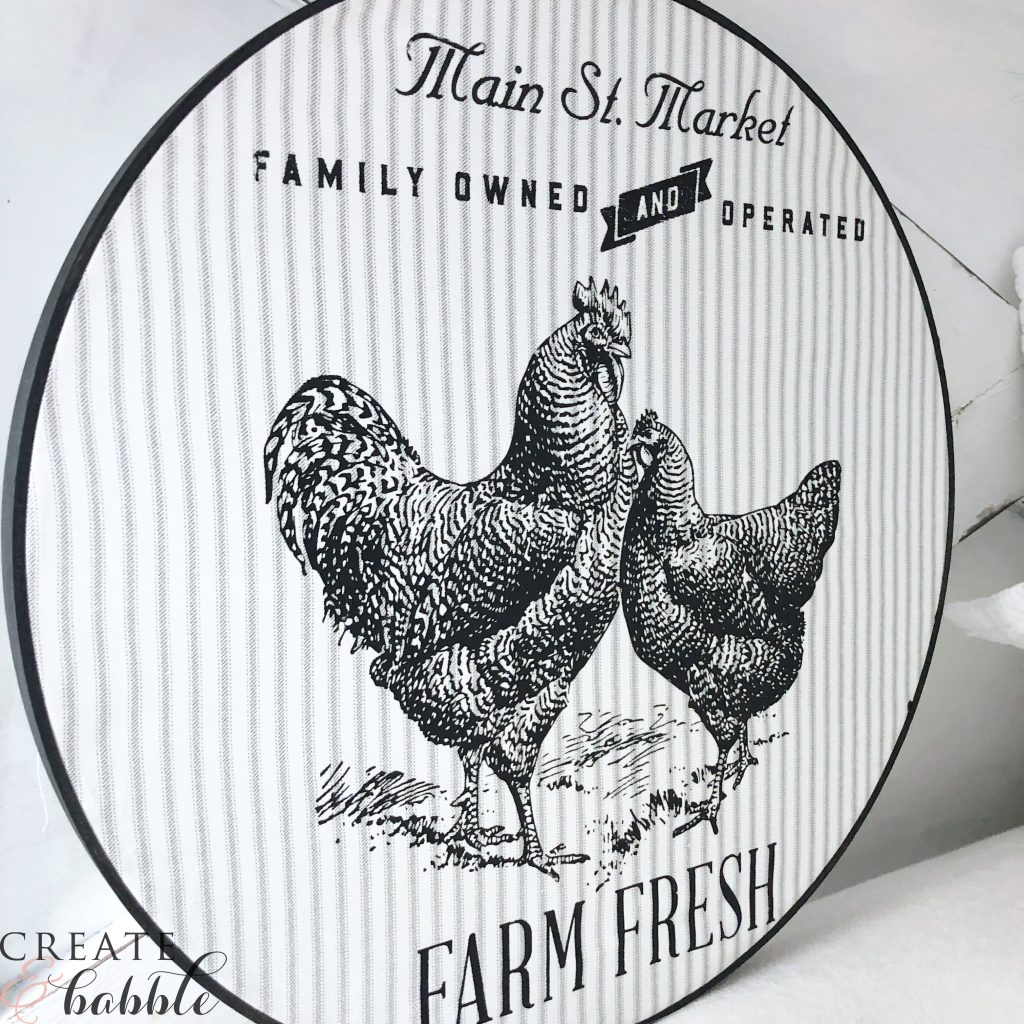 In addition to the Chickens transfer, I also used pieces from the Groceries transfer from the same Corner Market Collection to complete the wall hanging.
For the pillow, I chose to just use the chickens transfer. After the ink was dry, I heat set the inked design with my Cricut Easy Press. I set the temperature to 310 and the timer to 30 seconds. A household iron could be used also. Heat the iron to the hottest setting and press for 4 minutes. Just be sure to place a sheet of parchment paper over the design.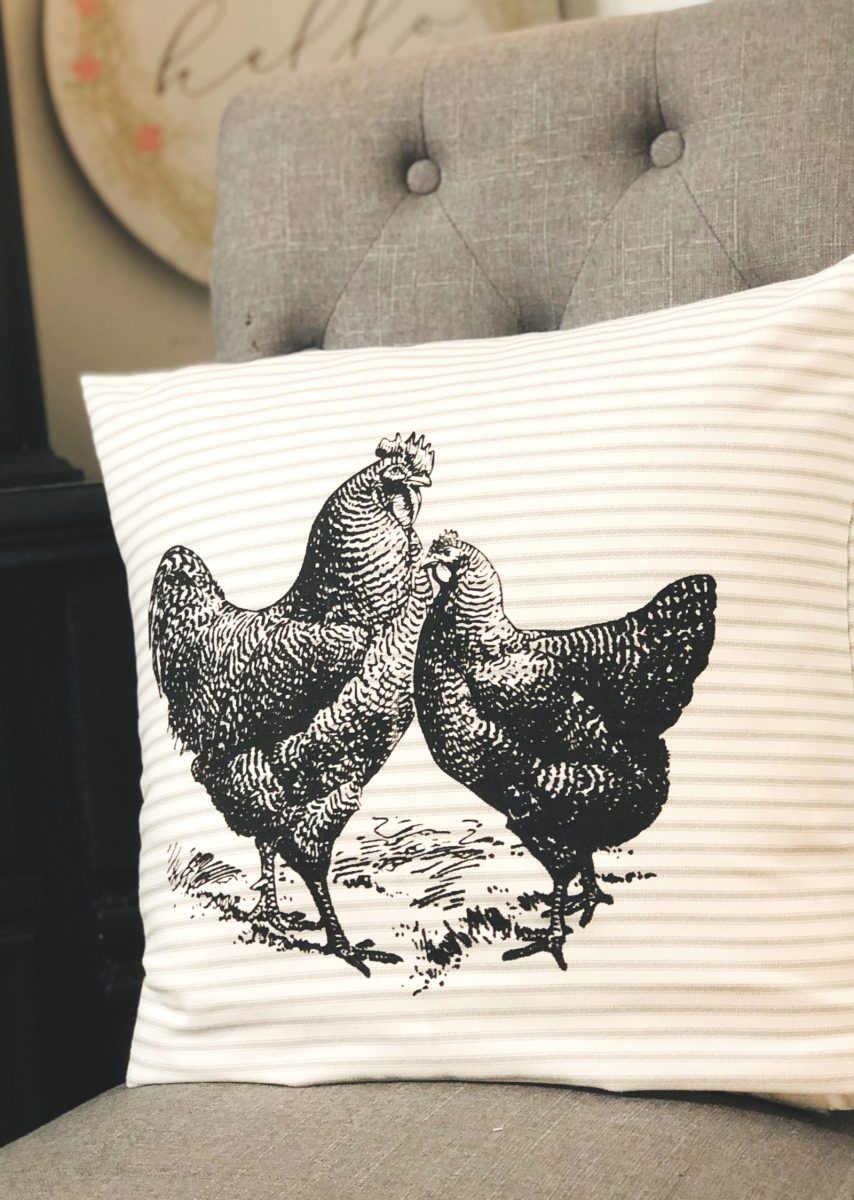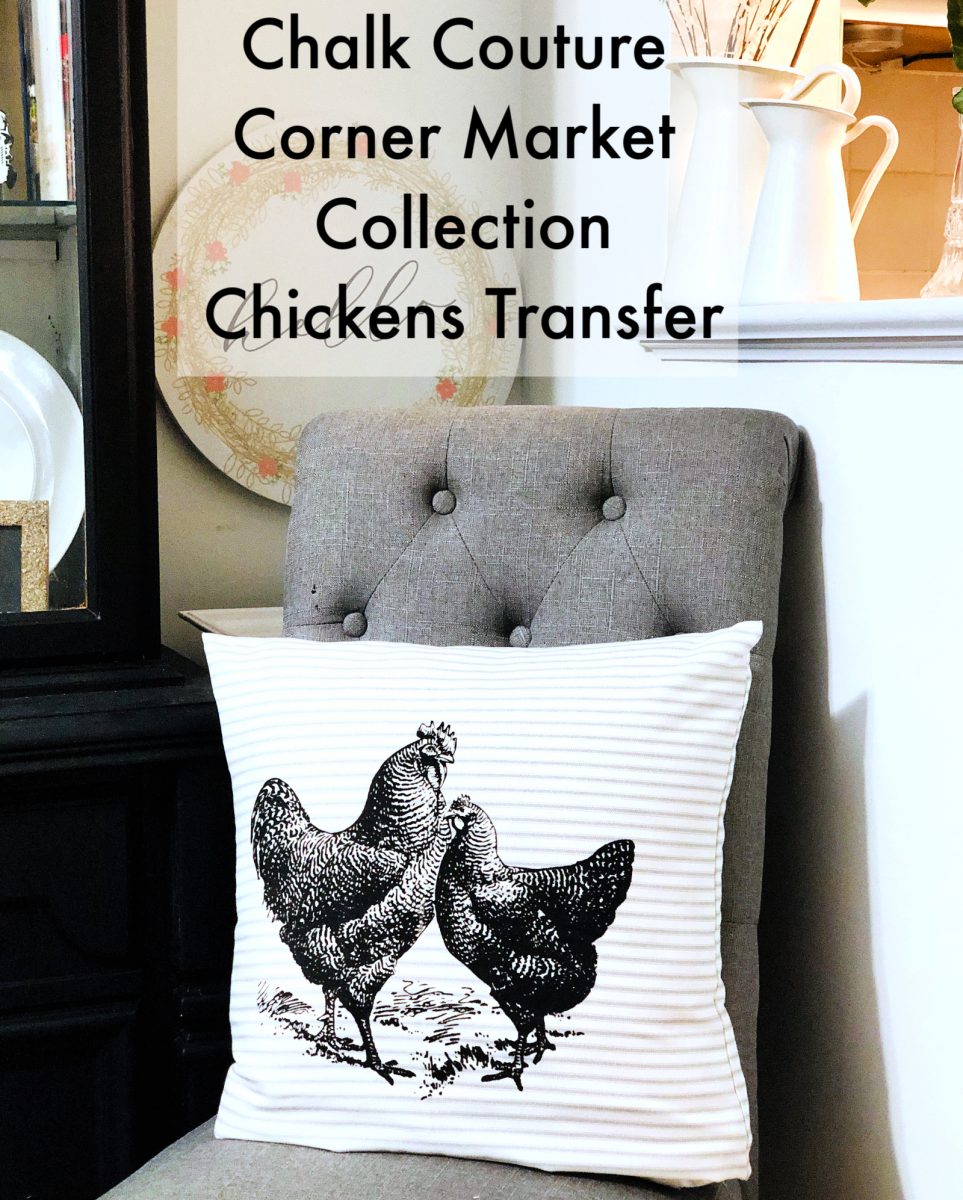 Have you seen the other Chalk Couture pieces that I have made?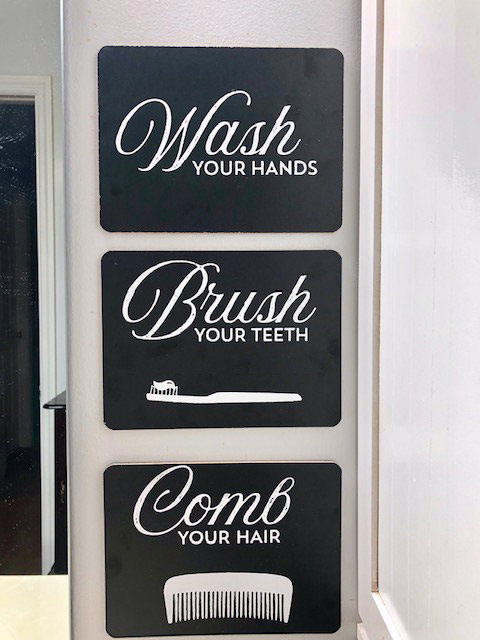 BATHROOM ETIQUETTE SIGNS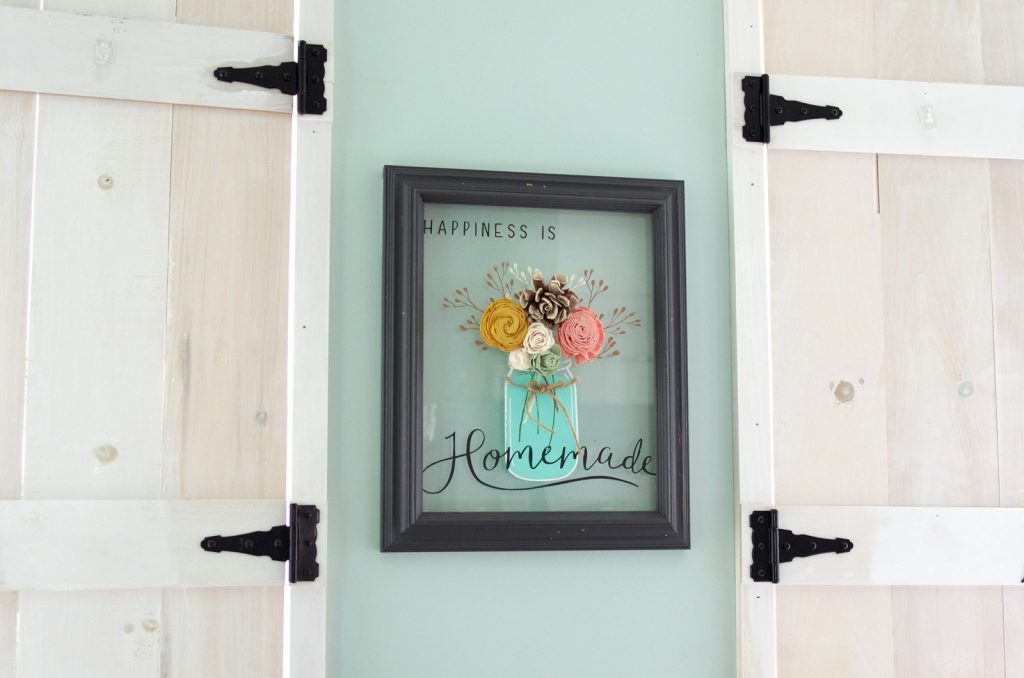 HAPPINESS IS HOMEMADE