This is a sponsored conversation written by me on behalf of Cricut. The opinions and text are all mine.

Want to make a quilt? I know that for years I had been wanting to try my hand at quilt-making but it seemed so intimidating and beyond my skillset. I think it's because finished quilts are so intricate. And look impossible to make. And you think: I could never do that. It looks like it would take forever!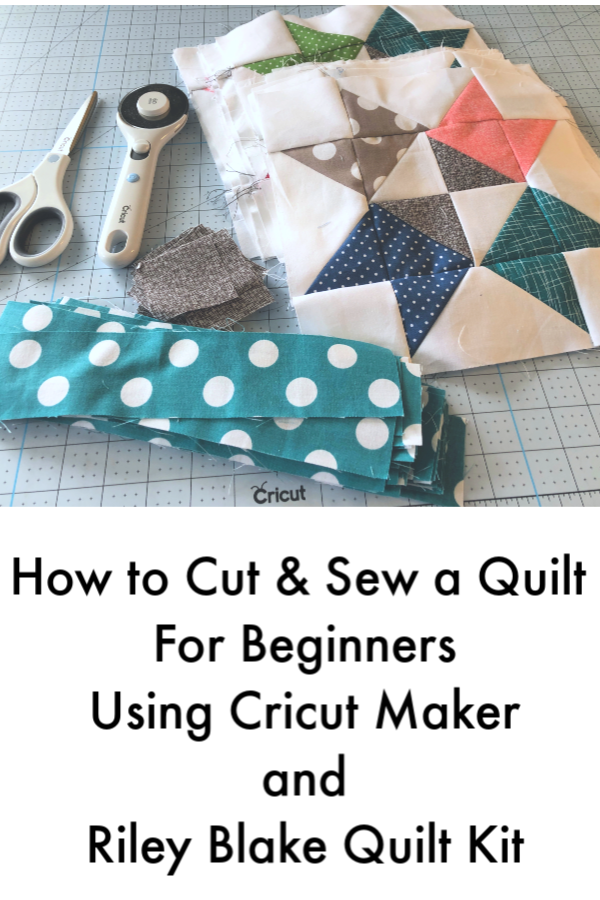 Allow me to let you in on a little secret: it's a lot easier than you think. And while it does take time – it's not an overnight crafting endeavor – it is doable in a week or two, depending on how much time you can devote to it every day or in my case, every week. And of course it all depends on the complexity of the quilt design that you chose and of course the size. Read along to see How to Make a Quilt with Cricut Maker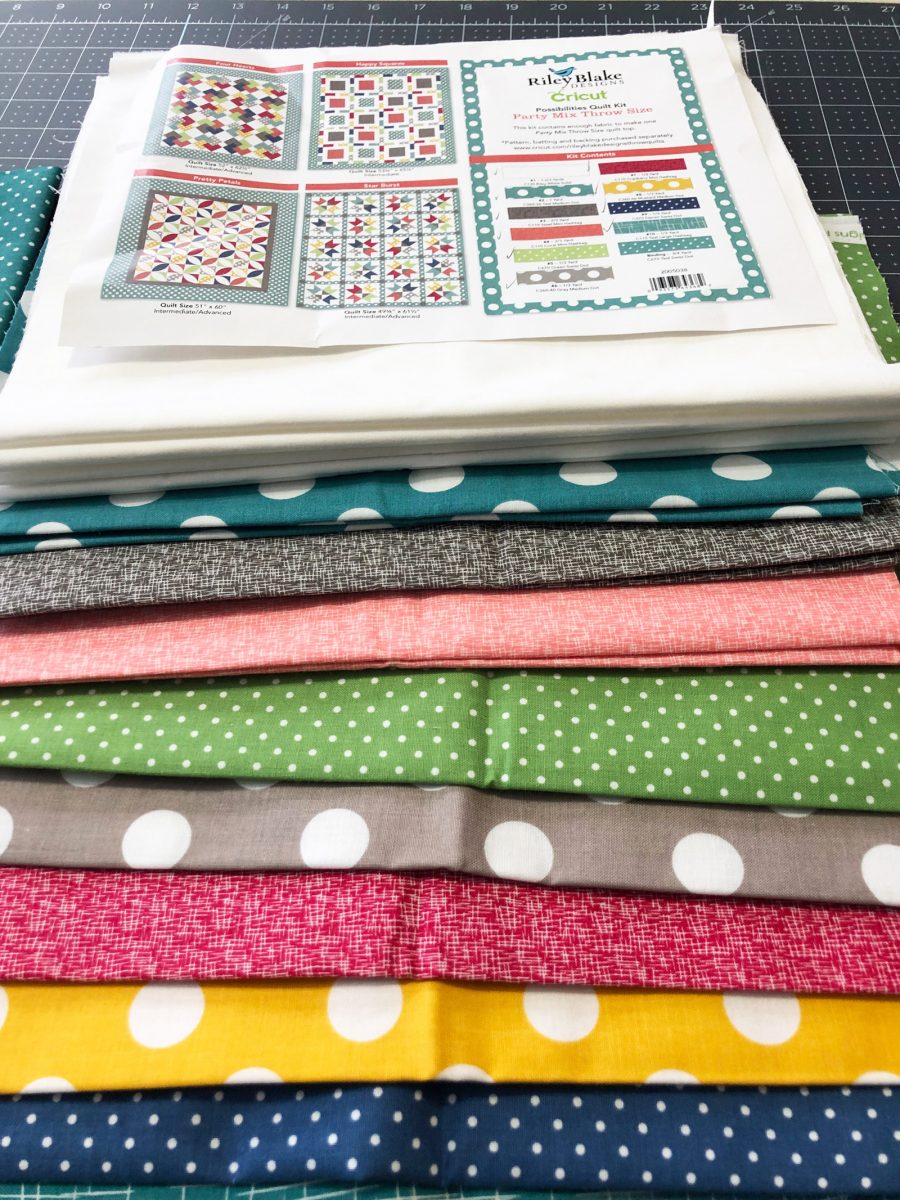 This is why I decided to make my second quilt using the Cricut Maker, a Riley Blake Fabric Quilt Kit, and one of the Riley Blake Quilt Designs in Cricut Design Space. Someone else did all the hard work: picking out the coordinating fabric, and determining how much fabric I would need. Someone else also figured out how many squares and half square triangles I would need and how to cut them so efficiently on the Cricut fabric mat so that there is hardly any waste of fabric!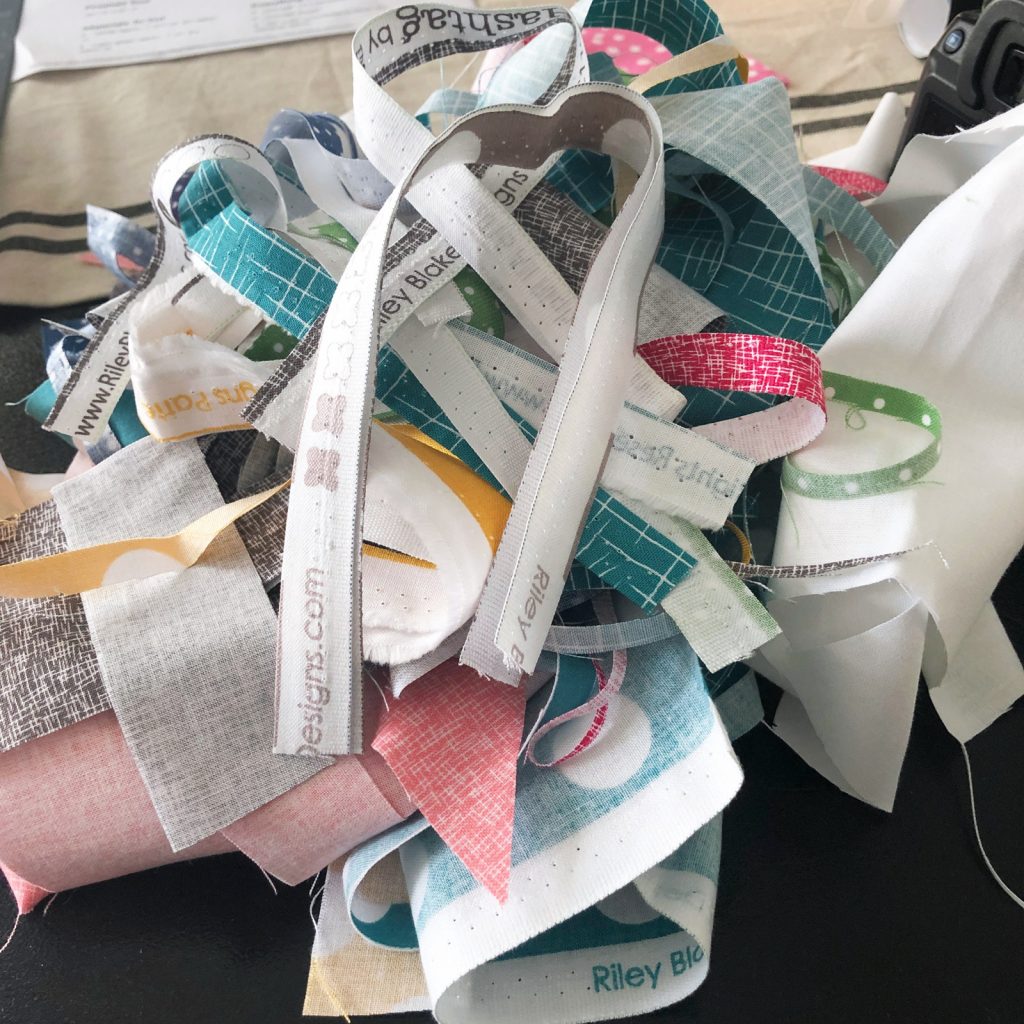 I'm telling you, having a Cricut Maker sure changes everything! I took a quilting class about 20 years ago. It took FOREVER to cut all of that fabric into squares and half-square triangles!!!! Weeks and weeks! The Cricut Maker is game changer. What used to take days, now takes just hours. And not only does the Maker make quick work of cutting the fabric, it cuts the squares and triangles perfectly!!!! PERFECTLY! In quilting that is huge because I believe that one of the tricks to successful quilt-making is having precisely cut pieces.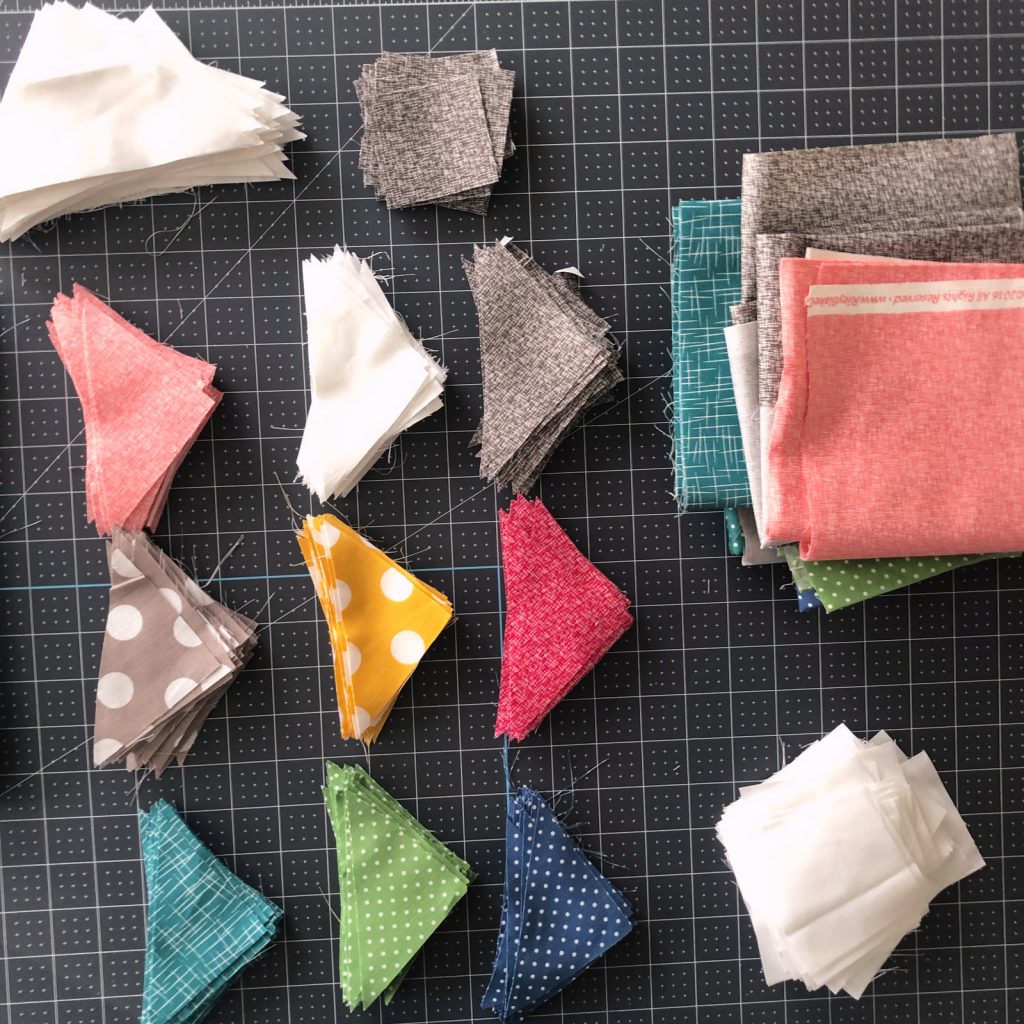 How to Cut and Sew Your First Quilt using the Cricut Maker + Riley Blake Fabrics Quilt Kit
Supplies:
Riley Blake Quilt Kit (or fabrics of your choice)
sewing machine
thread
quilt batting
quilt backing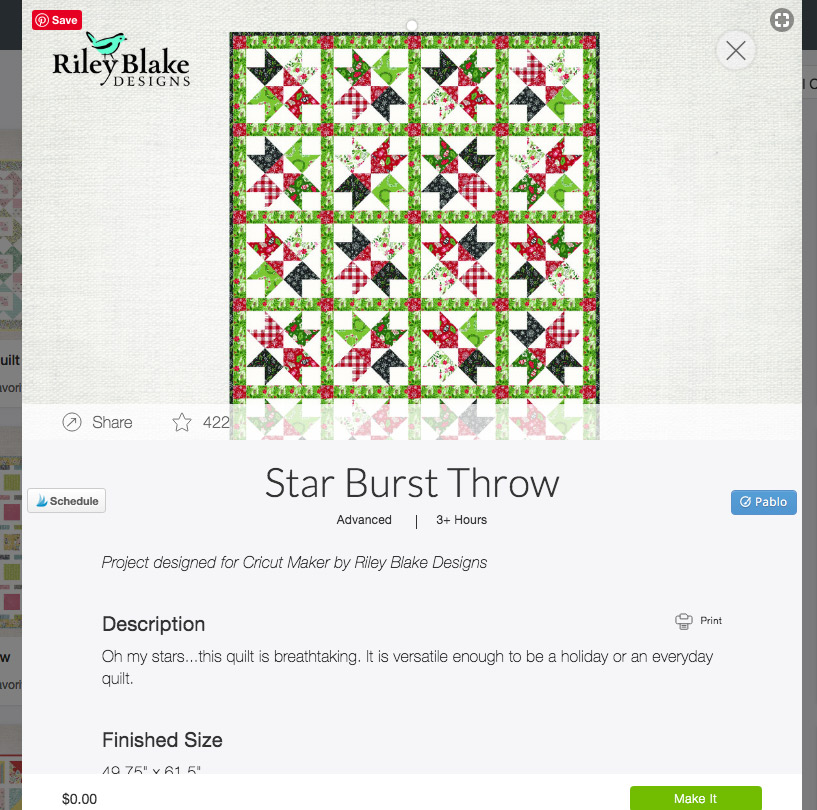 Choose a Design in Design Space
TIP #1: Print out all of the instructions including the assembly PDF instructions.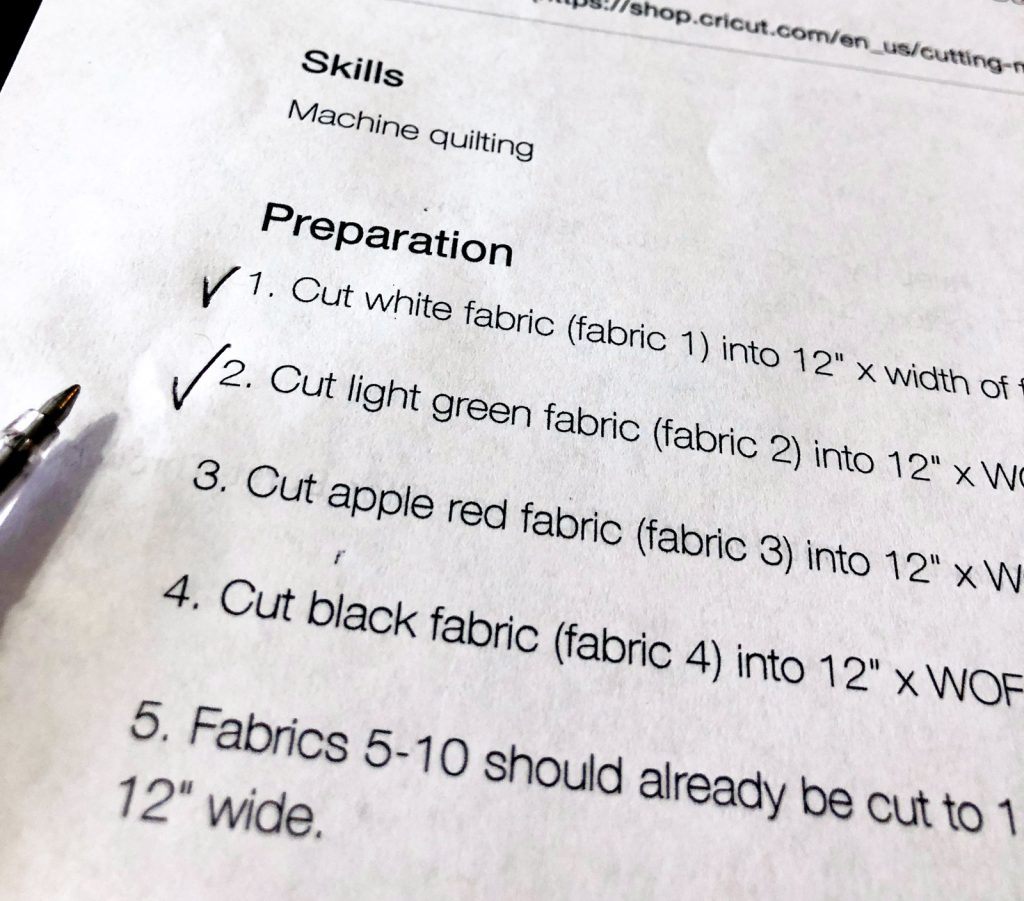 Your fabrics will probably not match up with the colors in the instructions so be sure to assign numbers to your different fabrics. This will make life so much easier.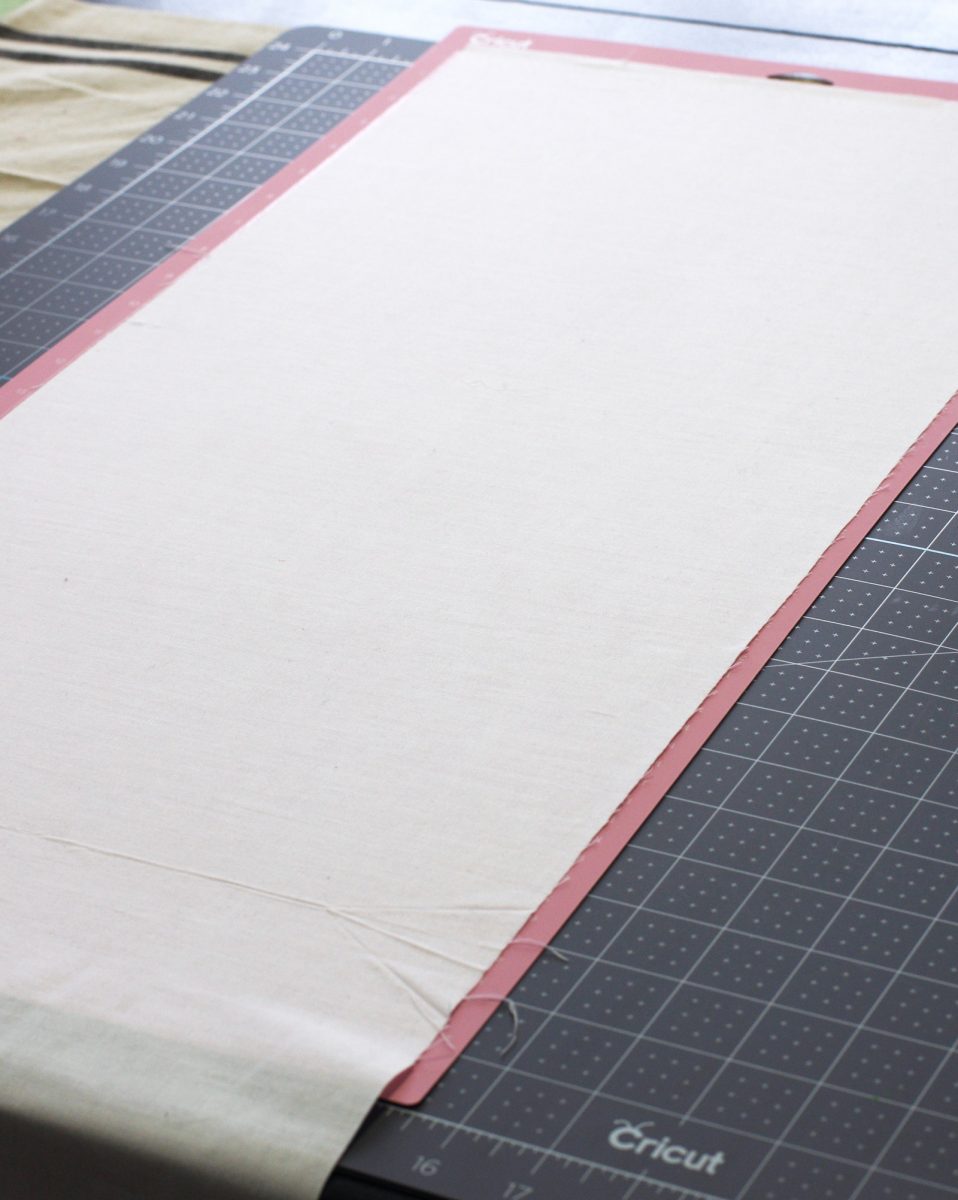 Prepare the fabric for cutting. Cut 12″ wide strips to fit on the cutting mat.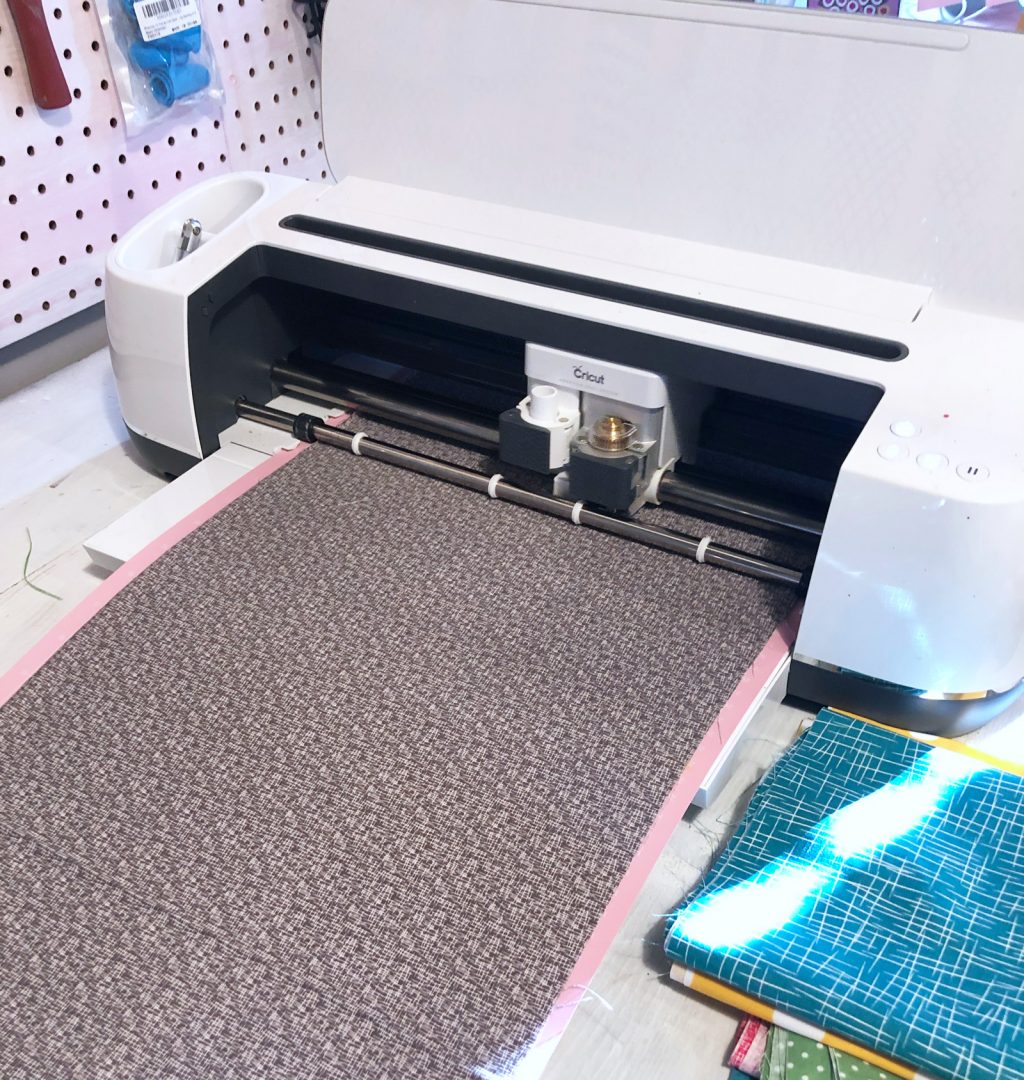 TIP #2 Use more than one mat and always have the next one ready. This will save time.
TIP #3 ALWAYS use a sticky mat. I found that the mat needed a good cleaning after three times. Here's a quick, short video showing you how to clean and extend the life of the cutting mats.
TIP 4 ALWAYS use a sharp rotary blade. I had to change mine out halfway through. You'll be able to tell when it's time to change the blade.

For the Starburst design that I used, there were a total of 26 mats of fabric cut.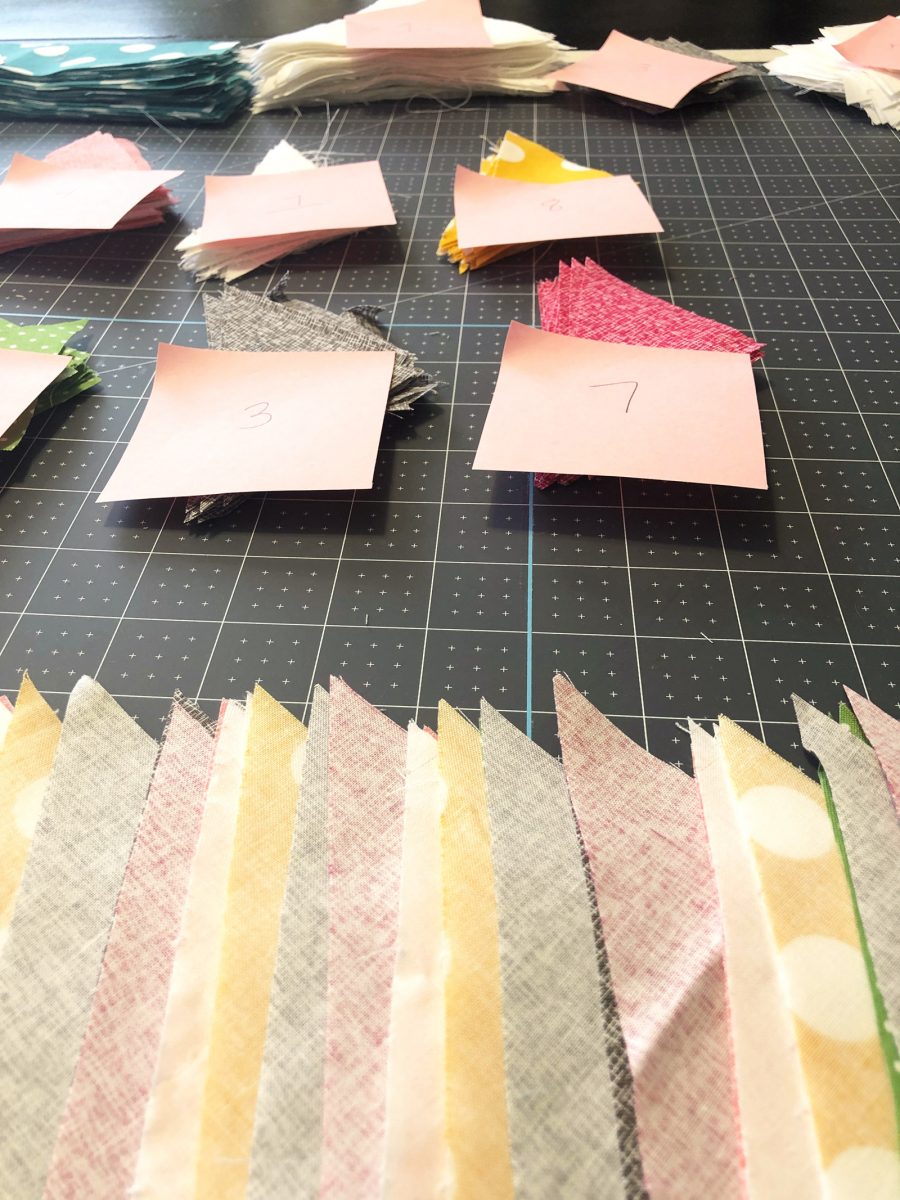 After all of the squares and triangles were cut, I placed them in piles with their number on a sticky note on top of each pile. This helped me to quickly identify each fabric when assembling the half square triangles.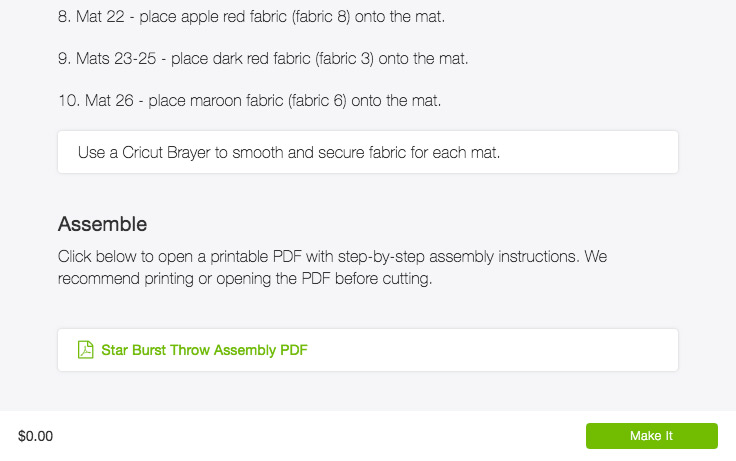 Using the Star Burst Throw Assembly PDF, I put together blocks together.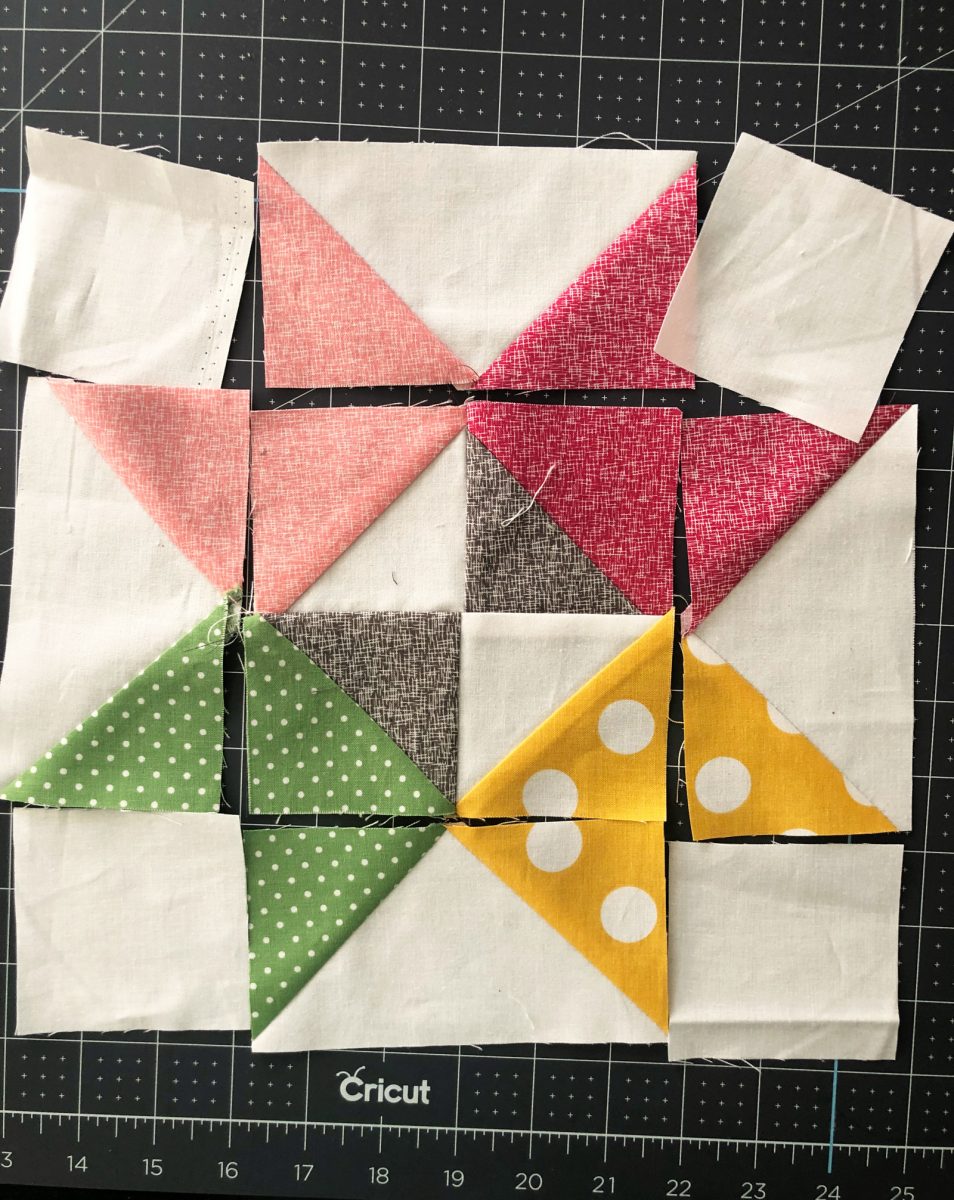 In about three weeks time, I made all 20 blocks needed for this throw size quilt. Keep in mind that I didn't work on the blocks for three straight weeks non-stop. Just an hour or two each day.

Now that the blocks are finished, it's time to assemble them with the sashing between each block and create five rows.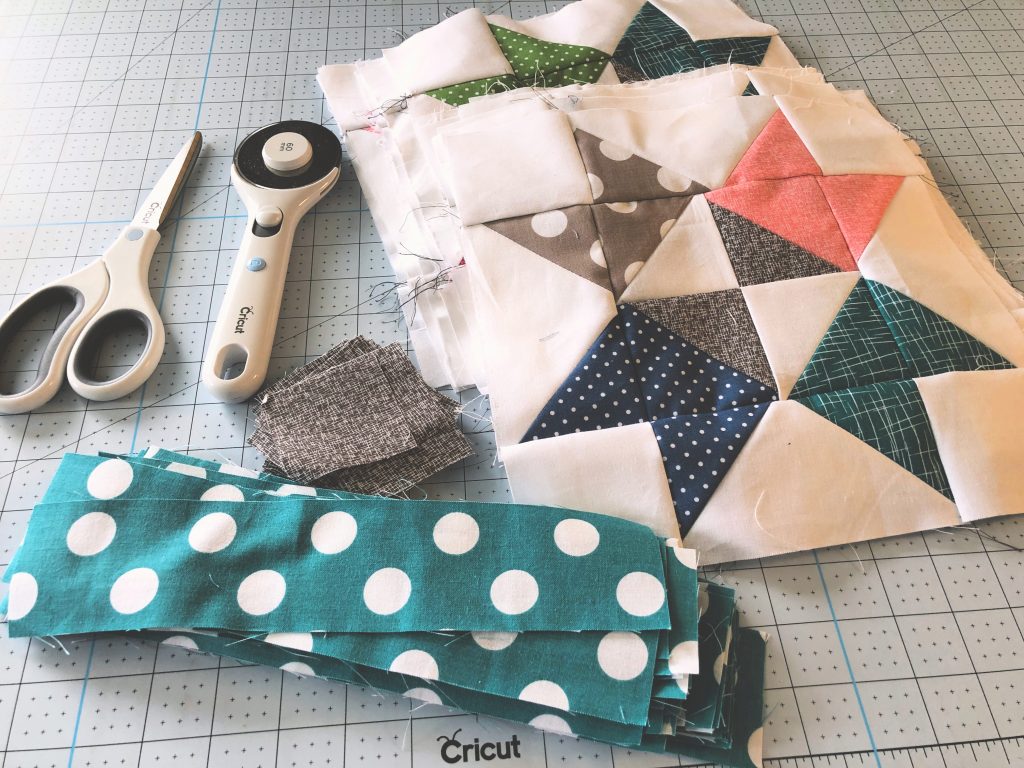 I'll be working on this next step over the next week. After these five rows are made, they will get sewn together and the quilt top will be done. Of course there will be a few more steps after that and I hope you'll come back to see the progress of this quilt made with Cricut!