This is a sponsored conversation written by me on behalf of Cricut. The opinions and text are all mine.

Now it's easier than ever to take your Cricut EasyPress, Safety Base, mat, and small accessories with you on the go! The new EasyPress Totes are constructed with rugged, heat-resistant material and this attractive tote keeps your machine protected from bumps and scrapes during your making adventures.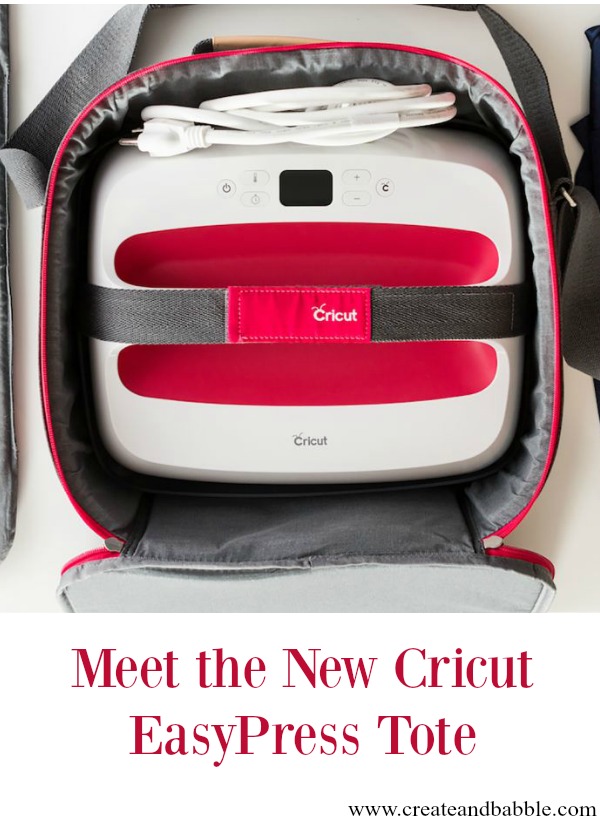 A comfortable shoulder strap and a strong handle with a natural grip give you two carrying options. The velcro strap tethers the machine safely in place during travel.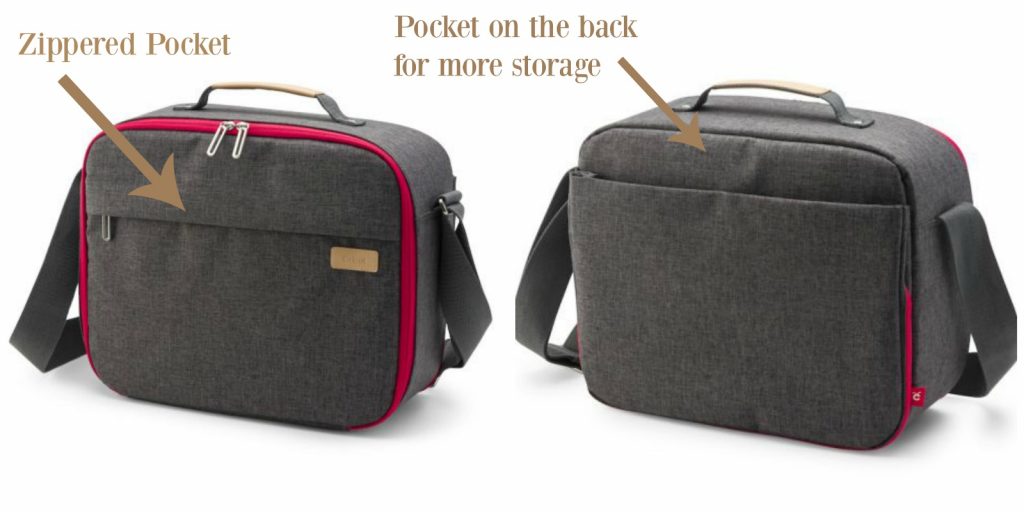 Thoughtful features include a back and front pocket to keep your mat and iron-on accessories (both sold separately) organized wherever you are.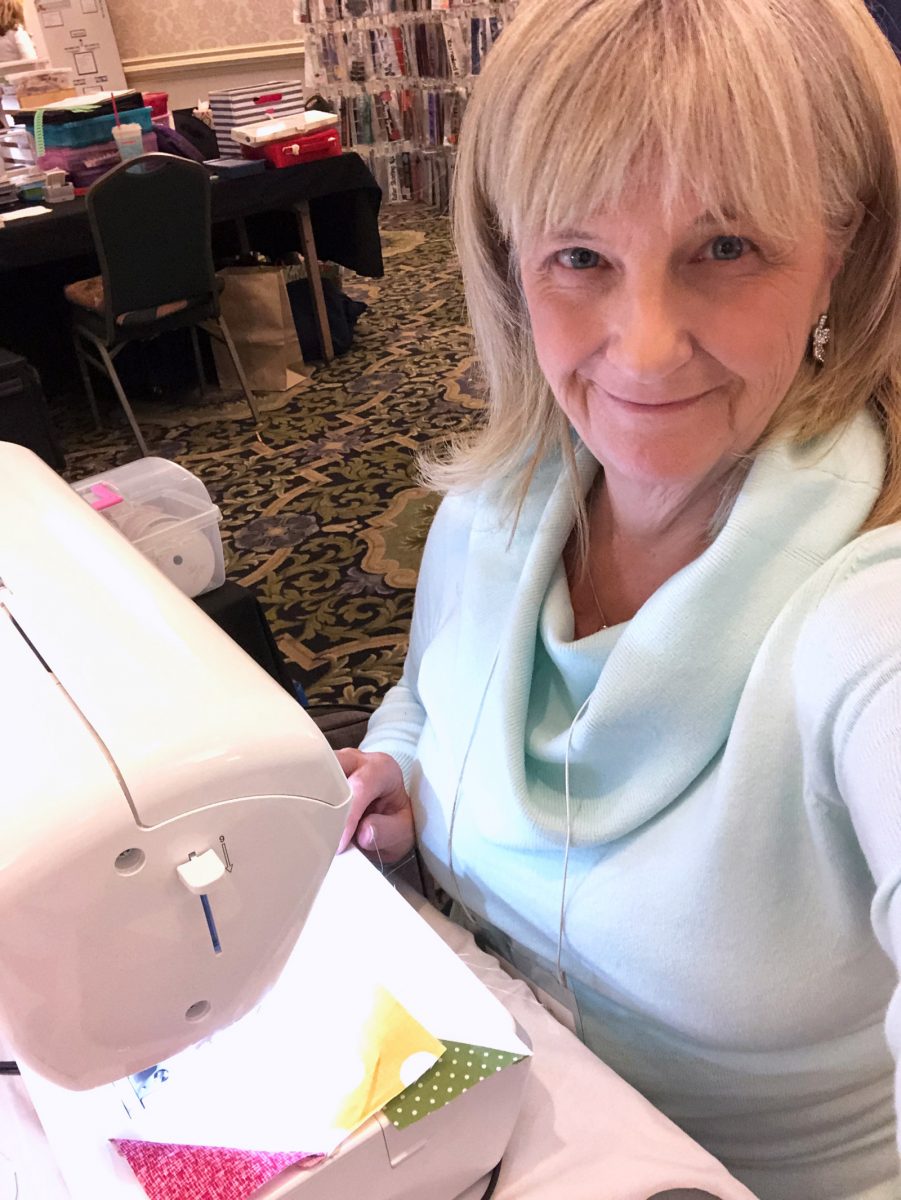 If you follow me on Facebook, then you know that I was recently away at a "scrapbooking" weekend. I didn't scrapbook, but I did get a lot of work done on that quilt that I talked about here.

Instead of packing up my iron (how does one pack a bulky, odd-shaped iron?) to press the pieces of the quilt squares, I packed up my cute, little 6″x7″ EasyPress 2 and mat in the new EasyPress Tote! It was the perfect size and shape to press my quilt squares.
If you've been following along for the last several months, then you know that I using Chalk Couture to help me make a lot of home decor and accessories using Chalk Couture. I use the transfers and Couture Ink on fabric surfaces like pillow covers, t-shirts, tote bags, etc. After "inking" the design on fabric, it needs to be heat set and I use my Cricut EasyPresses for this.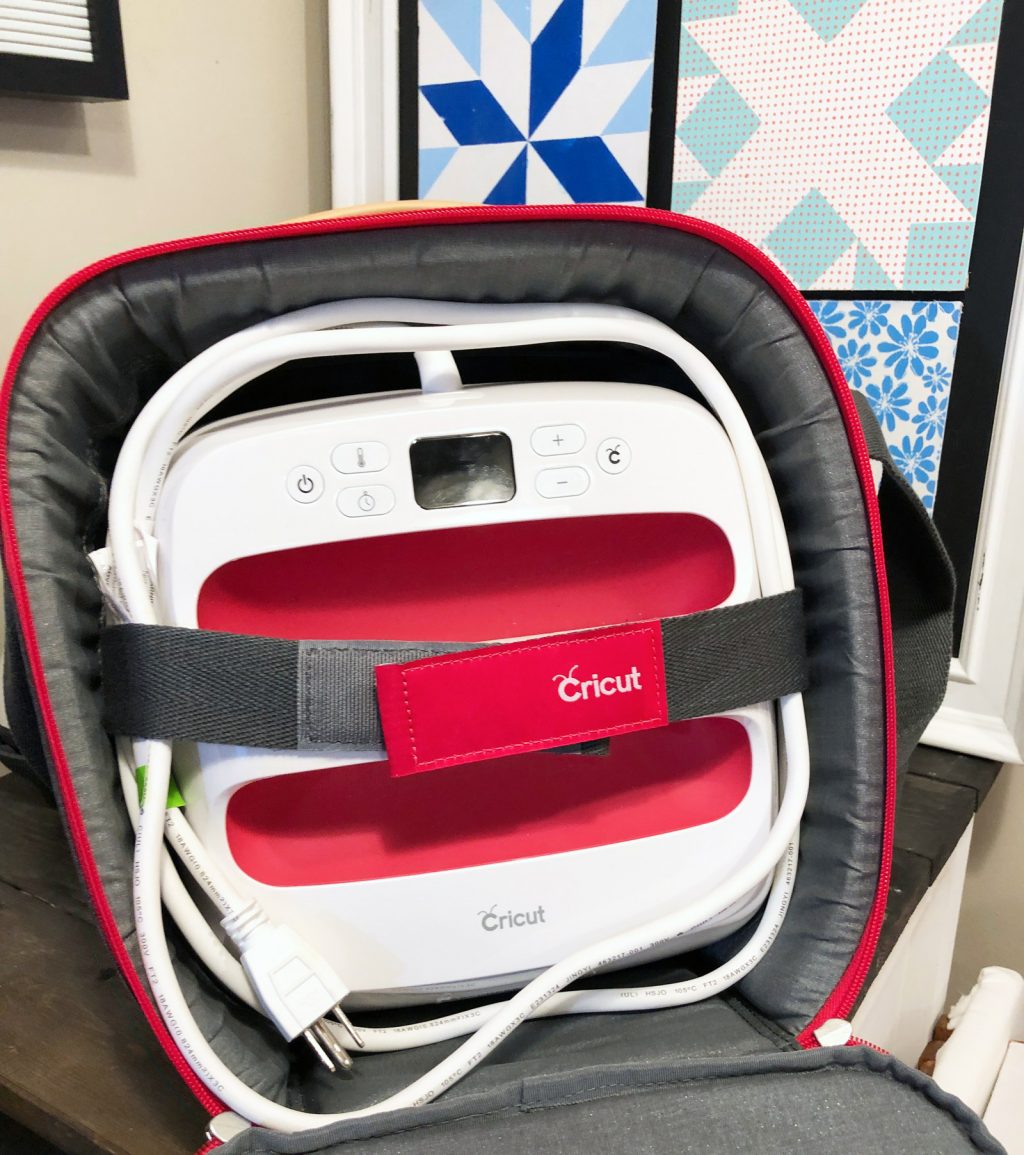 As a Designer for Chalk Couture, I hold workshops and Make 'n Takes. I can't tell you how nice it is to be able to quickly grab my Cricut EasyPress in the new tote and go!
Here's an idea: the small 6″x7″ EasyPress 2 and mat in the new EasyPress Tote would be perfect to take to baby showers where everyone is decorating onesies! And leave the EasyPress and EasyPress Tote as a gift for the mom-to-be!

The EasyPress Tote is available in all three sizes:
Small – Cricut EasyPress 2, 6″ x 7″
Medium – Cricut EasyPress 2, 9″ x 9″
Large – Cricut EasyPress 2, 10″ x 12″ and Cricut EasyPress, 9″ x 9″