Visiting thrift stores is hit or miss for me. I guess it's like that for everyone. Most times I don't see anything that interests me. But once in a while . . . you know what I mean . . . It's there. Exactly what you've been looking for and you didn't even KNOW you were looking for it! That's what happened to me when I spotted these vintage canisters. I knew as soon as a saw them that they were perfect for today thrift store find and upcycle project!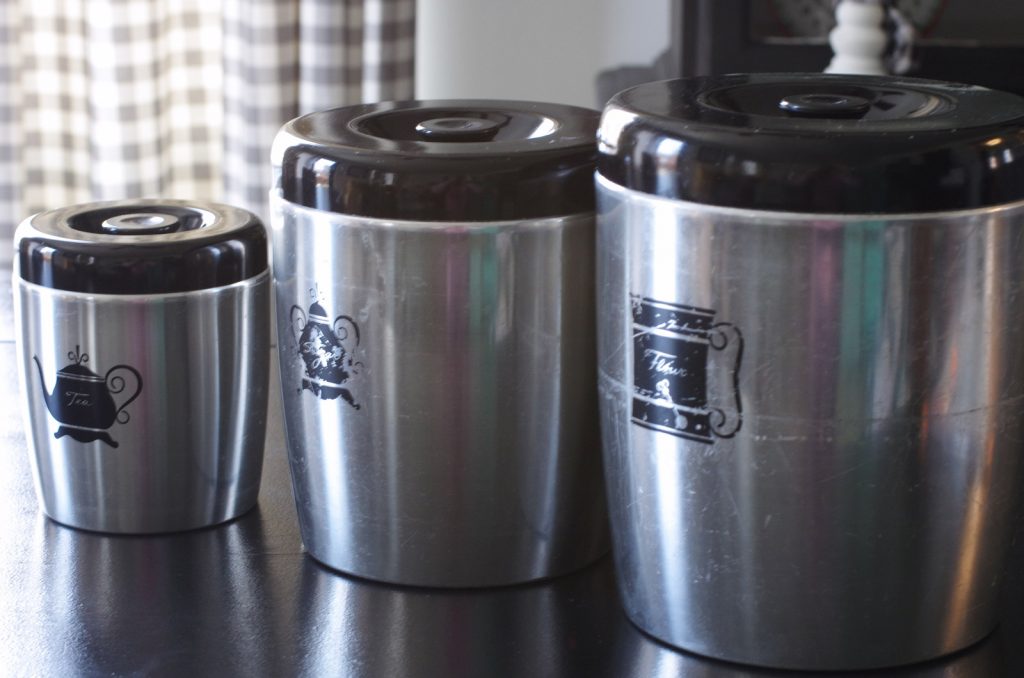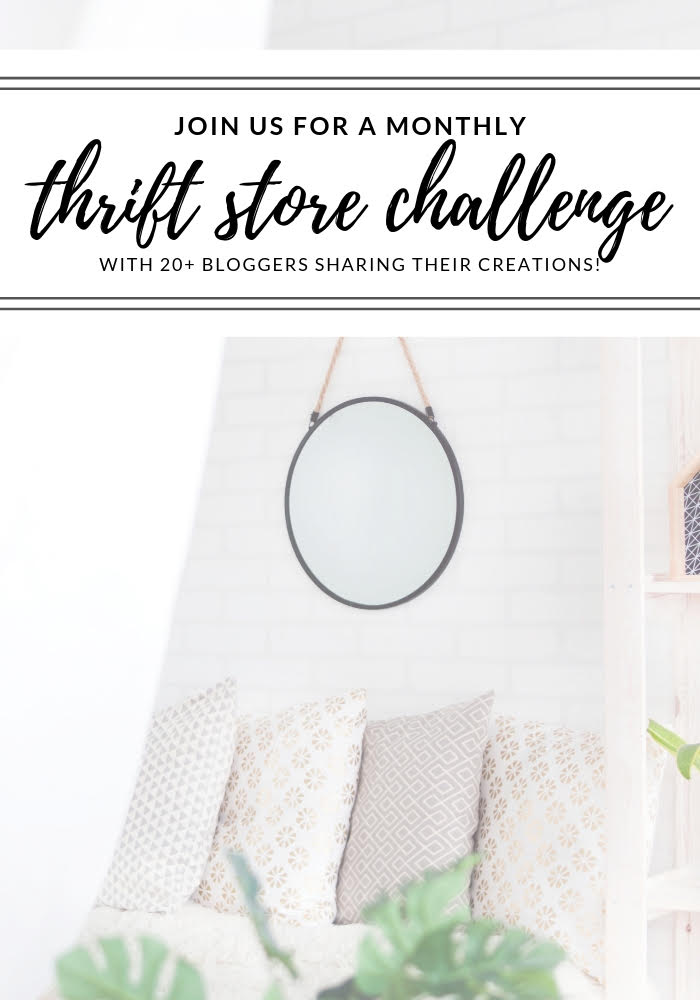 The Rules:
Upcycle an item(s) from a thrift store, resale store, or garage sale into a new piece of decor.
There's no monthly theme.
There's no budget to stick to.
Meet the Hosts
Angela | Simply Beautiful By Angela – Deborah | Salvage Sister & Mister – Angie | Flippin Fanchers – Denise | My Thrifty House –
Jenny | Cookies Coffee and Crafts – Lynne | My Family Thyme –
Meredith | Southbound Blog – Marie | The Inspiration Vault – Gail | Purple Hues and Me – Molly | Just a Little Creativity –
Pili | My Sweet Things – Amanda | Domestically Creative – Ali | Home Crafts By Ali – Carmen | Living Letter Home –
Emy | Semigloss Design – Jeanie | Create and Babble – Marie | DIY Adulation – Victoria | Glitter On A Dime
Make sure you follow our board on Pinterest for more upcycled decor inspiration!
---
Vintage Canisters
The first thing I did was thoroughly wash the canisters with hot, soapy water and then let dry. I couldn't decide if I wanted to paint the canisters one color and the lids a different color. Or not paint the lids and just the canisters. So many choices!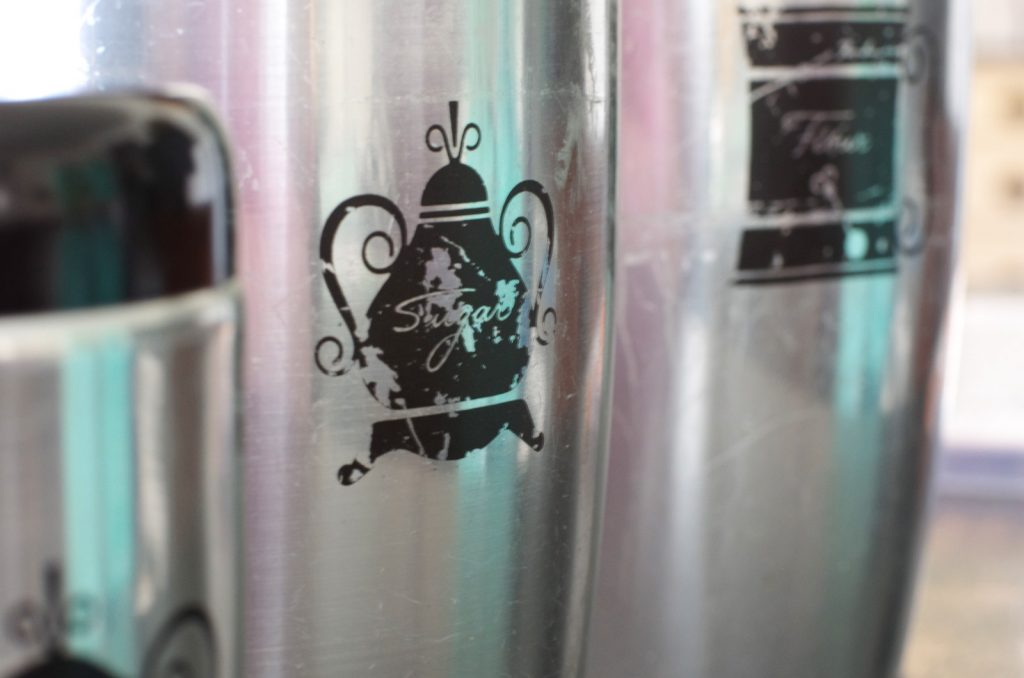 On one side of each canister is a design that is half-way worn off. Which is one reason why I will probably eventually paint them. But until I decide on a color I decided to just leave them as is.
With one exception.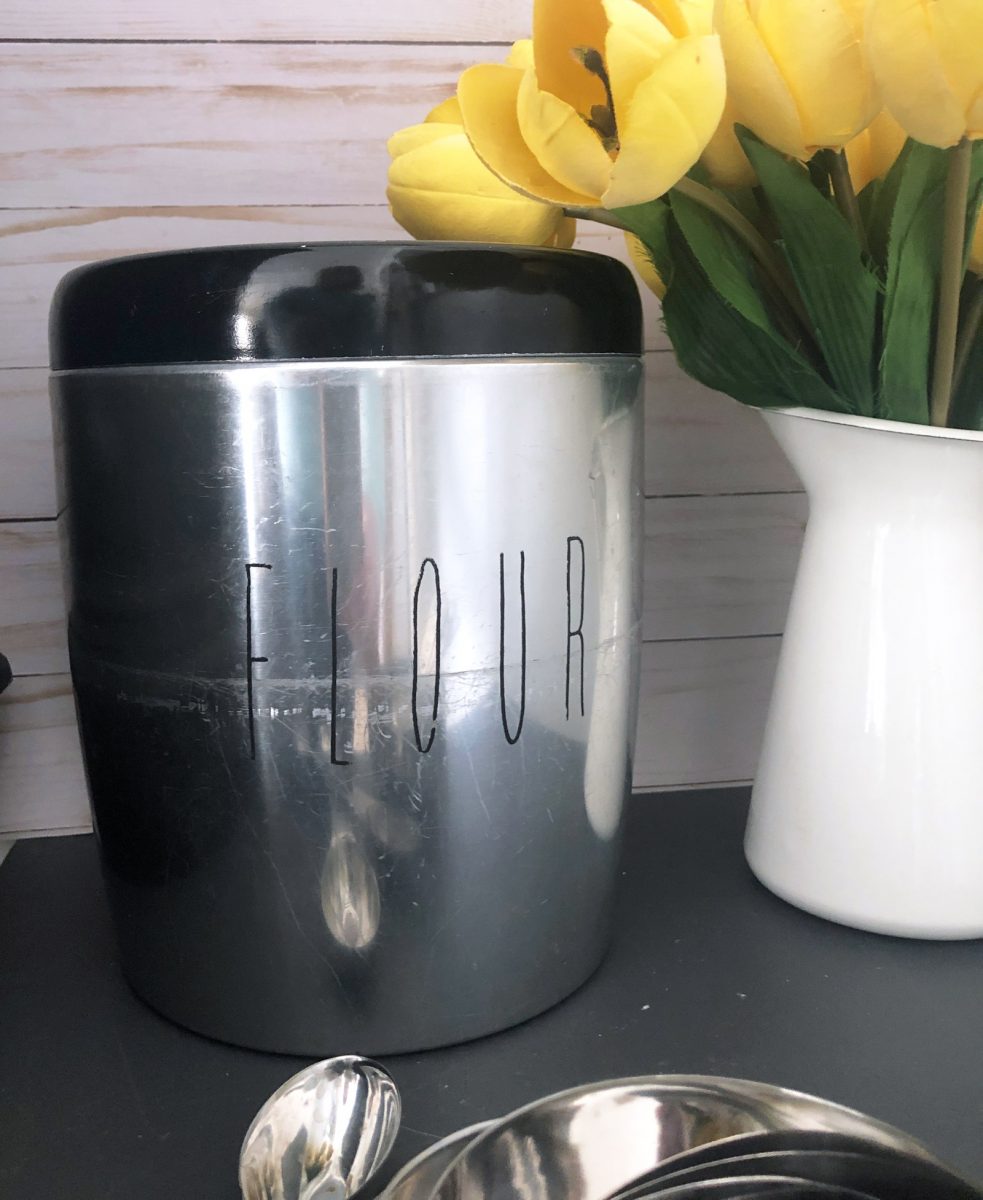 I used a Chalk Couture transfer called Handwritten Font and chalked the words on each canister. Please visit my Chalk Couture Facebook page to see the products I used and exactly how I did it. There even a video!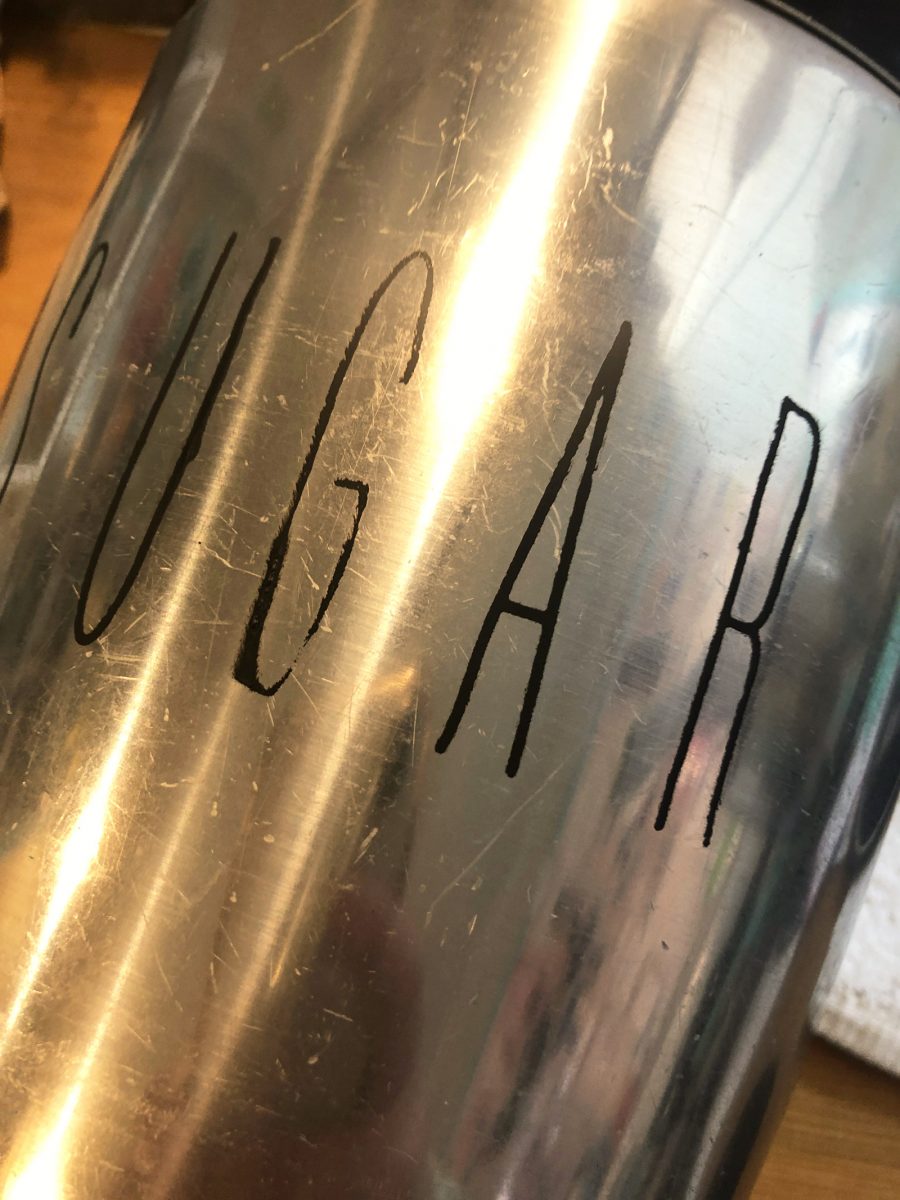 I'm going to live with them this way until they need scrubbed since the chalk paste is removed with water. If I wanted it to be permanent I could spray them with a sealer.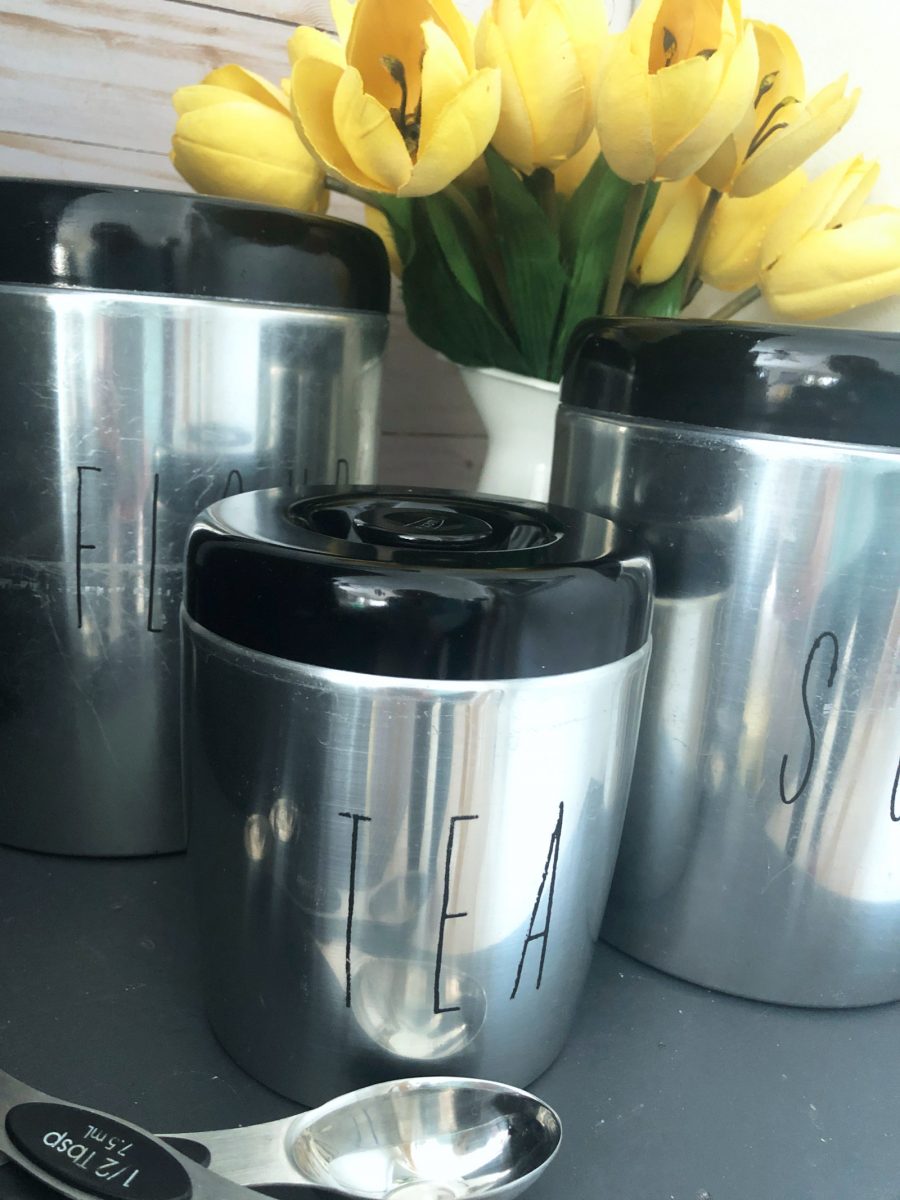 But I think I will eventually paint the canisters with a white chalky style paint and then use Chalk Couture over that. I'm thinking I might spray paint the tops with a pretty pastel color. What do you think? What would you do with these vintage canisters?
---
And now for more thrifty goodness!
Check out what my fellow upcyclers created below!